Whimzees vs Greenies Dog Treat: 2023 Comparison

If you have ever struggled with choosing a product for your pet, we understand the frustration it can cause. With so many different opinions, reviews, and products available, it can be a very tough road to climb. If you are looking for something that has health benefits for your dog, like dental treats, the decision is even more important.
Dental treats can be a great benefit to you and your pet. Not only do they help clean your dog's smile and freshen their breath, but it also reduces the amount of brushing that will need to be done. Two of the most popular brands for dental chews are Whimzees and Greenies. Choosing between these two products can be tough, though.
Not to worry, however, we have compared and reviewed both items to give you a detailed breakdown of their effectiveness, ingredients, manufacturing, and all the other details you will need. We will also provide you with information on the ownership of both companies and any recall history.

A Sneak Peek at the Winner: Greenies
As we know, some people prefer to cut right to the chase so they can get right to the good stuff, like playing with their pooch. For that reason, we are going to give you a sneak peek into the winner.
In our opinion, when Greenies are compared to Whimzees, Greenies comes out on top. Greenies provide effective teeth-cleaning action, plus they have a variety of other products that are beneficial to your pooches such as their Breath Buster Bites and their Pill Pockets.
Rating
Image
Product
Details

Best Overall

Greenies Breath Buster Bites

Freshens dog breath on demand
Bite-size nuggets
Grain-free
Check Price

Runner Up

Whimzee Alligator Natural Grain-Free Dental Dog Treats

All-natural
No artificial ingredients
Effective dental chew
Check Price
If you want the full scoop on Greenies, keep on reading below. Plus, we will also clue you in on why Whimzees are also a good contender, but for different reasons.
About Whimzees
Whimzees Dental Dog Treats are a popular brand that is notable for its whimsically shaped treats. They come in different varieties based on your dog's size. You can pick from characters such as the alligator, hedgehog, or more typical options like their veggie sticks, sausage sticks, star-shaped dental treats, or their Brushzee.
Whimzees is a once-a-day dental treat that has an all-natural formula with no artificial ingredients or GMOs. In fact, Whimzees is a non-GMO project verified brand. These chews will reduce plaque and tartar down to the gum line while refreshing your pet's breath. They also have limited ingredients to keep your dog as healthy as possible.
Overall Effectiveness
As just mentioned, Whimzees comes in a variety of different characters and designs all meant to support your dog's oral health and hygiene. There are animal characters such as the alligator and hedgehog, flavored sticks such as the veggie or sausage, plus the standard star sticks. They also have their bone-shaped snack, plus the new. Brushzee
This treat is meant to clean your pet's teeth down to the gum line to reduce plaque and tartar build-up. They also will help freshen breath, but they are not as effective at whitening your dog's smile. This is a one a day treat that should be given to your pet with a substantial amount of water as these treats are hard to break down.
You should also note that this option is not meant for dogs under 9 months of age. That being said, Whimzees is a VOHC (Veterinary Oral Health Council) approved treat. Most of them have also been designed to be easily held between your pet's paws, but you should note that some of the options have smaller pieces that can break off and cause a choking hazard.
Please also be advised that these treats need to be kept in a sealed container, otherwise they can go stale within a matter of hours.
Ingredients
Whimzees are in an all-natural formula, and it is a LID product, as well. They have a limited ingredient list to restrict your dog's consumption of any ingredients that are not beneficial to their dental health, or their overall well-being.
These dental chews are also made without any artificial ingredients, meat products, plus it is a non-GMO formula. Let's take a look at the basic ingredients:
Characteristics
Potato Starch
Glycerin
Powdered Cellulose
Lecithin
Malt Extract
Yeast
Although these are the main ingredients, Whimzees has other less concentrated materials in their formula, as well. Let's take a look at these now:
Alfalfa: This ingredient is an inexpensive substitution for meat-based protein. Unfortunately, it can also restrict the number of vitamins and minerals your dog can absorb.
Sweet Lupine Meal: Sweet Lupine meal is another ingredient used to be an alternative for something else. In this case, it is used to replace soybeans that add protein.
Annatto Extract Color: As the name suggests, this is an ingredient that gives the treat its color, however, this is the only natural food coloring that can cause serious allergic reactions in your pet such as seizures.
Paprika: Paprika is used as both a flavor and a color. Though this can be an eye, throat, and skin irritant for your dog, in low quantities such as this it is not as harmful.
Calcium Carbonate: Calcium carbonate is used to help give the treats some texture. It can also help make the trade more digestible and soothe an upset stomach as this is one of the main ingredients in Tums.
Clove Bud Oil: This is an ingredient that can be beneficial and therapeutic for your dog in very low quantities. Unfortunately, in high quantities, it can be toxic, yet in this case, it is the least potent ingredient in the formula.
As you can see, the Whimzees dental treats have no artificial ingredients, plus they are a vegetarian option. That being said, not all natural formulas are healthy for your pet, but in this case, the majority of the ingredients are beneficial.
We also want to note the nutritional value of the chews. Unfortunately, one of the drawbacks of this option is the low protein content. Whimzees only have 1.10% crude fiber which is due to the lack of meat in the snack. That being said, it has a 2.3 minimum and 4.0 maximum fat content and a healthy 13.7% fiber content. The calories vary depending on the treat, and they are on an average scale.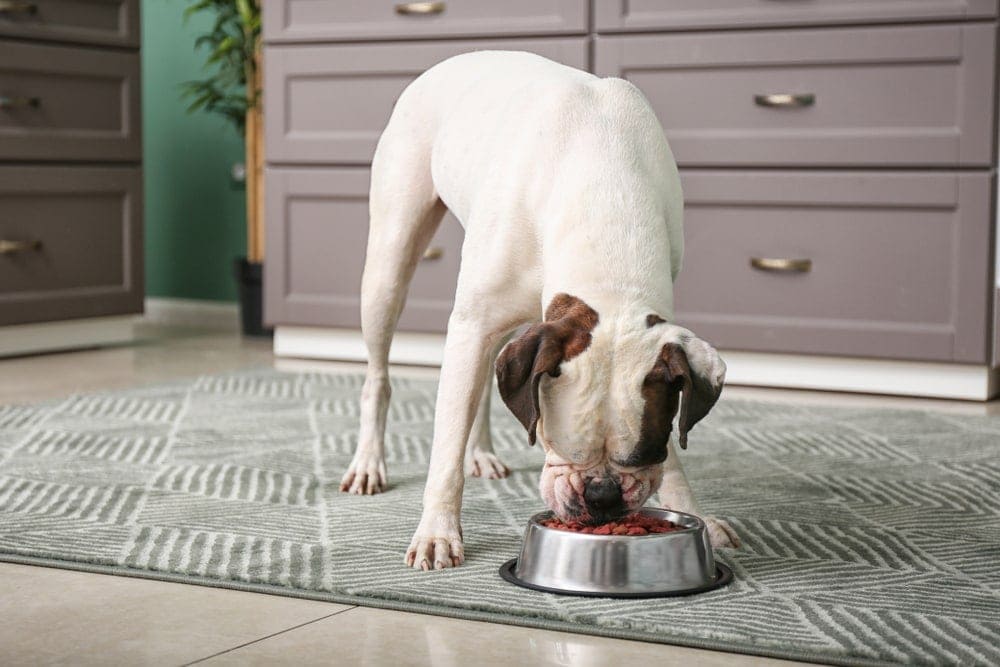 Manufacturing and Sourcing
Whimzees Dental dog treats are manufactured by Wellpet LLC. They have been in the pet food and pet care industry for over a hundred years, and they are also the manufacturer of brands such as Wellness dog food and Old Mother Hubbard.
Whimzees headquarters are in Holland, and they Source their ingredients throughout Europe. For the most part, you will find that the materials for the chews come from Germany, the Netherlands, and Italy. These dental treats are also available in 32 countries, through online sites, and in retail pet stores and other establishments.
To give you a brief overview, let's take a look at some pros and cons for these dental snacks:
All-natural formula
Non-GMO project verified brand
VOHC seal of approval
No artificial ingredients
Various flavors and sizes
Effective Dental tree
Lacking in protein
They can go stale quickly
Hard to digest
Choking hazard
Not as effective at whitening

About Greenies
Greenies are one of the most popular dental treats on the market. They are designed like a small toothbrush bone that cleans your dog's teeth and gums of plaque and tartar. Not only that, but they also freshen breath and white smiles.
Overall effectiveness
Greenies come in a variety of sizes depending on your pup. You can pick them up in a large, regular, teeny, or petite size, plus they have different varieties based on your dog's individual needs such as weight management, aging care, and grain-free formulas. What's more, they have different flavors, and a few other options such as their breath-freshening multi-day treats and their Pill Pockets for disguising medication.
Greenies is a once-a-day dental treat that is approved by the Veterinarian Oral Health Council. They have an all-natural formula, and they are manufactured in AAFCO guided facilities. You should note that these treats can be harder to digest and break down for your pet, however. They can also pose a choking hazard, so monitoring your dog while they are eating the snack is recommended.
Greenies offers a few other products besides dental chews. For example, they carry Pill Pockets which is a small pocket shaped treat that you can insert a capsule and pinch closed. This will disguise any medication that your dog needs to take, as they will not be able to smell nor taste it. The pockets are available in several different flavors, as well.
Greenies also offers Breath Busters that are a multi-day treat that can be given to your pooch whenever their breath needs a little freshening. These little chews are less than 15 calories each and do a credible job of eliminating bacteria causing odor.
Ingredients
Greenies have an all-natural formula that does not contain any artificial ingredients. The formula can also vary depending on the type of treat that you choose. Below, we have outlined a few of the major ingredients that are consistent across the board.
Wheat: Which is a common ingredient in almost all of the Greenies treats. It is also the first on the list on their labeling meaning it is the most concentrated ingredient in the formula. Many dogs have a difficult time digesting wheat and other grains. Also, many pets suffer from gluten allergies, as well. The one exception to this rule, however, is Greenies does offer a grain-free option.
Powdered Cellulose: This is another concentrated ingredient within the formula that is used to give your treat shape and maintain its bulk. Cellulose is a plant-derived mineral that can have some positive benefits. On the other hand, powdered cellulose used in most pet foods is not top quality. As a matter of fact, it can typically be made of wood or wood shavings such as sawdust.
Potassium iodide: This is an important ingredient for your pet's metabolism and overall well-being. It is a supplement that is found in the majority of Greenies treats, and it also helps to produce thyroid hormones.
Biotin: Biotin is another important ingredient that can be found in Greenies Dental chews. This is a natural supplement that helps your dog absorb other vitamins and minerals that they need to be strong and healthy.
Choline Chloride: This ingredient is important as it is part of the vitamin B complex. It is important to note, however, that this is a water-soluble ingredient so how it is used in the formula is important. Without getting too technical, we can say that within these dental treats, it is beneficial to your pooch.
As we did with Whimzee, we also want to talk about the nutritional value of Greenies Dental Treats. These snacks have an outstanding amount of protein at 30%. This will not only give your pet energy, but it can also boost their daily dietary crude protein needs.
The fat content in these snacks is also good at a minimum of 5.5% and a maximum of 7%. Not only that, but the fiber level at 6.0% is also reasonable. Finally, the calorie content on these streets can vary depending on the size. That being said, the average size tree contains 55 KCAL per tree. Though this is not great, it is not bad either and will depend mostly on the dietary needs of your pet.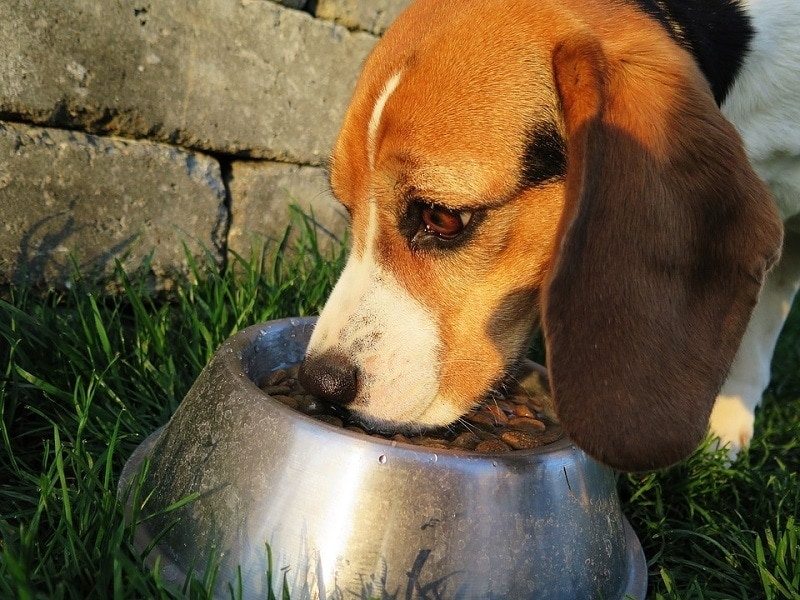 Manufacturing and Sourcing
In 1996 Joe and Judy Roetheli developed Greenies as a natural and holistic way to treat their dog's bad breath. They started their business in Kansas City where the headquarters are still located today. It was in 2006, however, when they sold the company to The Mars Petcare Corporation.
Greenies manufacturers their products in the United States in a facility that runs by AAFCO guidelines. The ingredients, however, are sourced from around the world, and the exact location information is not available.
To wrap up the Greenies review, take a look at these pros and cons.
All-natural
Various sizes and varieties
Effective dental chew
Good source of protein
VOHC approval
AAFCO maintain facilities
Freshens breath and whitens teeth
Can be hard to digest
Can cause a choking hazard

The 3 Most Popular Brand Whimzees Dog Treat Recipes
1.

Whimzees Alligator Natural Grain-Free Dental Dog Treats
The Whimzees alligator dental treats is an all-natural formula that is grain-free and contains no artificial ingredients. These cute little characters are designed to clean your pet's teeth of plaque and tartar. They will also help freshen their breasts, as well.
These little treats are designed for smaller dogs. That being said, you should note that the small legs can be bitten off easily and can cause a choking hazard so monitoring your dog is recommended. Beyond that, you should also know that they are somewhat difficult to digest. Other than that, this is an effective way for your pup to clean their teeth without brushing.
All-natural
No artificial ingredients
Grain-free
Effective dental chew
Can cause choking hazard
Hard to digest
---
2.

Whimzees Brushzee Natural Grain-Free Dog Treats
Whimzee's brushzees are a small bone-shaped treat that is meant for extra small dogs. They remove tartar and plaque buildup down to the gums plus they will also brighten their smile and freshen breath. This is an all-natural formula that is grain-free and contains no artificial ingredients or GMOs.
Something to note about this product is that it can be hard to digest on your pet stomach. Also, the ingredients and consistency of the bone make it difficult to break down. Plenty of water should be given with this snack, plus they should be monitored well eating this too. Otherwise, this is a great option with added vitamins and minerals.
All-natural formula
Effective dental treat
Added vitamins and minerals
No artificial ingredients or GMOs
Freshens breath and whitens teeth
Hard to digest
Can cause choking
---
3.

Whimzees Natural Grain-Free Variety Pack
The Whimzees variety pack contains several different styles of dental treats. All of them are effective at cleaning your dog's teeth, removing plaque and tartar, and freshening their breath. It features an all-natural grain-free formula that is free of artificial ingredients and GMOs. Keep in mind, however, that they can be hard on your pet stomach.
It is also important to note that the smaller trees are not recommended for larger dogs as they can cause a choking hazard. What's more, these treats are hard to break down and can cause further stomach issues. Other than that, these treats provide additional vitamins and minerals for your pup.
All-natural
Effective dental treat
Grain-free
No artificial ingredients or GMOs
Freshens breath
Hard to digest
Does not break down easily
Can cause a choking hazard

The 3 Most Popular Greenies Dog Treat Recipes
1.

Greenies Pill Pockets Natural Dog Treats
Greenies pill pockets are designed to help you give your dog medication without them being the wiser. This is a small pocket shaped treat that you can insert a capsule and pinch top closed 4 easy edibility. Not only will your dog not be able to see the meds, but they will also not be able to smell or
This option features several different flavors that you can choose from. They are all-natural, plus they are easy to use. Keep in mind, however, that they do not have any nutritional value. Not only that, but dogs can get used to having them and be able to find the medication. Otherwise, most dogs find this to be a tasty treat.
Easy to use
Helps dogs take their medication
Prevents them from smelling or tasting capsules
Several different flavors
All-natural
Some dogs will figure it out
No real nutritional value
---
2.

Greenies Fresh Natural Dental Dog Treats
Greenies Fresh Natural Dental Dog Treats are a VOHC approved oral hygiene snack. It will clean tartar and plaque buildup down to the gum line, plus they work to freshen your dog's breath and provide a wider smile. This option is recommended for larger dogs, and they are too hard for smaller dogs to digest.
Also, keep in mind that the first option is not always a palette favorite for canines. Beyond that, however, this is an all-natural chew that has added vitamins and other nutrients to promote not only dental well-being but overall good health.
Effective dental treat
All-natural
Added vitamins and minerals
Freshens breath
Hard to digest for small dogs
Taste is not always a favorite
---
3.

Greenies Weight Management Natural Dental Dogs Treats
Greenies weight management treats have the standard ridges and texture that fight plaque and tartar buildup on your dog's teeth. It has the standard all-natural formula; however, it is a lower-calorie option that is designed to keep your pup fit and slim. Not only that, but it has added metabolism-boosting supplements, as well.
This treat is designed to work three fold on your dog's mouth. It cleans their teeth, fights lingering bacteria, and helps prevent bad breath. It is a VOHC approved snack, but it can be difficult for your pet to digest. What's more, this particular option is a bit harder than others so dogs with cheese sensitivities are not recommended.
All-natural
Effective dental treat
Low calorie
Metabolism boosting supplements
Freshens breath
Hard to digest
Not recommended for dogs with teeth sensitivities
---
Recall History of Whimzees and Greenies
At the time of this article was written, neither Whimzees nor Greenies brand had had any recalls with their products.
Whimzees VS Greenies Comparison
Both the Whimzees and Greenies brand are both designed to promote oral hygiene and health in your dog. Each brand uses a different technique to do this, however. For example, Whimee uses a different character, shape, and styles to clean your dog's teeth. Ridges, texture, and knobs on the snacks are designed to scrape tartar and plaque while your dog is chewing.
Greenies, on the other hand, use a brush-like shape with ridges to rid your dog's mouth of the bacteria. That being said, Greenies also has other products such as Pill Pockets and Breath Buster's that are meant to help with medication consumption and simple breath odors.
Each brand is meant to be taken daily so your dog is being monitored so no choking hazards occur. Beyond that, there are several other differences between the two.
Ingredients
Greenies and Whimzees both have all-natural formulas. That being said, Whimzees is also a grain-free, vegetarian option that bases its formula on a limited ingredient diet. Although the main ingredients are beneficial, this brand has several other ingredients that are on the more questionable side. On the other hand, they are a non-GMO project verified brand as well as VOHC approved.
Greenies have more ingredients in their formula, yet they are more beneficial to your pet. There are more added vitamins and minerals, plus they have grain-free options, weight management options, and even a senior diet. This is also a VOHC approved treat.
A couple of differences between these two dental treats is their nutritional value. As Whimzees is a vegetarian option, the protein is sadly low. Greenies have more protein than is typical, though. When it comes to the fat, fiber, and calorie intake, both measure out to be about equal.
Manufacturing and Sourcing
Each parent company of these dental treats has been in existence for a considerable amount of time. Not only that, but neither of the brands has been involved in any recalls at the time of this writing. Greenies was originally a small mom-and-pop brand that was eventually bought out by Mars Petcare. They manufacture their products in the United States, yet they source their ingredients from around the world
Whimzees is owned by Wellpet LLC, and they are a Holland-based company. Although their products are manufactured and packaged in Holland, they get their ingredients throughout western European countries.
Additional Thoughts
As we have discussed, both of these brands have their pros and their cons. As we have mentioned several of their key benefits, we quickly wanted to touch base on some of their drawbacks. First, one standard drawback of dental treats is that they can be hard to digest. Also, most dental treats can be difficult to break down and therefore be a choking hazard. Both of these brands fall within this category.
Besides that, both brands have several varieties of products that you can choose from. Overall, Greenies provides more nutritional benefits in their treats plus a wider range of dog consumers based on their varied formulas.

Conclusion
Overall, Greenies is our Top Choice when comparing these two Brands. Not only are they an effective Dental Oral hygiene treat, but they also provide additional benefits such as their Pill Pockets and Breath Busters. Their all-natural formula has additional added vitamins and minerals to support your dog's well-being, plus they also offer individual formulas to accommodate dogs with issues such as weight gain, senior living, and gluten allergies.
We know how important your dog is to you and your family. Taking care of them and their health needs are critical. We also understand that finding the right Dental trade can be difficult which is why we wanted to give you as much accurate information as possible with these two Brands. We hope that you have enjoyed these reviews and comparisons.