11 Interesting Australia Pet Insurance Statistics & Facts in 2023
Note: This article's statistics come from third-party sources and do not represent the opinions of this website.
Only a few years ago, pet insurance wasn't a thing. While it did exist, it wasn't very popular, and few pet parents had it. However, recently, pet insurance has become far more popular. Vet costs are expensive, and more and more owners are starting to see how pet insurance can help them cover emergencies. However, there are many surprising statistics surrounding pet insurance.
Here are some of the most surprising Australian pet insurance statistics.
The 11 Australia Pet Insurance Statistics
Vet and Insurance Costs
1.

41% of people in Australia have taken their pets to the vet within the last year.
(Finder)
Most pet owners in Australia have taken their pets to the vet at least once in the past year. About 36% of Australians do not own pets, meaning they don't have any pets to take to the vet. However, about 23% of Australians have pets but have not taken them to the vet within the past year (at the time of the survey, at least).
About 15% of taken a pet to the vet once, and another 15% have taken their pet to the vet twice. A surprising 5% have visited the vet at least three times, and another 6% have visited the vet even more than that.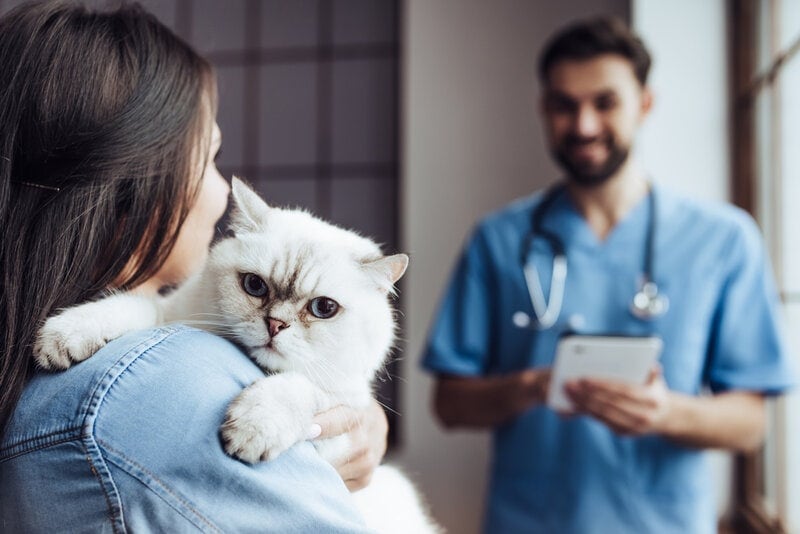 ---
2.

Pet owners spend an average of about $600 in vet bills annually.
(Finder)
All of these vet visits cost money. In the end, the average vet costs seem to be $600 per year. Much of this is preventative care, like vaccinations. However, the costs differ depending on the age of the pet owner.
The older the pet owner, the lower the vet costs tend to be. Baby Boomers have an average of $548 in yearly vet costs. On the other hand, Gen Z has $630 in yearly vet costs.
---
3.

Most pet parents have at least a $1,000 vet bill.
(Finder)
Despite these averages, most pet parents have paid $1,000 or more in vet bills at some point. Therefore, while the average may be lower than this, most pet owners will get a much higher bill at some point. Of course, how often these higher bills occur depends on how healthy their pet is.
While some pet parents haven't received one of these higher vet bills at all, others may receive them almost every year.
---
4.

The average cost of pet insurance in Australia is around $70 for dogs and $45 for cats.
(Finder)
On the other hand, dog or cat insurance costs are lower than a $1,000 vet bill. However, that doesn't mean these pet owners saved lots of money. Instead, you have to consider the copays and deductibles they had to pay. Pet insurance does not cover 100% of vet costs in most cases. However, it does protect owners from extremely expensive vet bills.
Insurance Claims
5.

BAOS has the highest claim cost of any other condition.
(RSCPA Pet Insurance)
Brachycephalic Airway Obstruction Syndrome is the most expensive diagnosis treated by pet insurance plans in Australia, totaling an average of almost $17,000. This condition is genetic and caused by a dog's short snout. Therefore, dogs with "squished" faces may end up with this condition and need reconstructive surgery to help them breathe properly.
---
6.

Labrador retrievers have the highest rate of arthritis.
(RSCPA Pet Insurance)
Arthritis is one of the most common chronic conditions paid for by pet insurance. This condition occurs most commonly in Labrador retrievers. The cost of arthritis can differ widely depending on the severity of the condition.
---
7.

Vaccinations and health checks are the most common reason for vet visits.
(RSCPA Pet Insurance)
However, these treatments are often not covered by pet insurance. Some pet insurance companies have a wellness plan that may cover these treatments. However, this often costs extra money.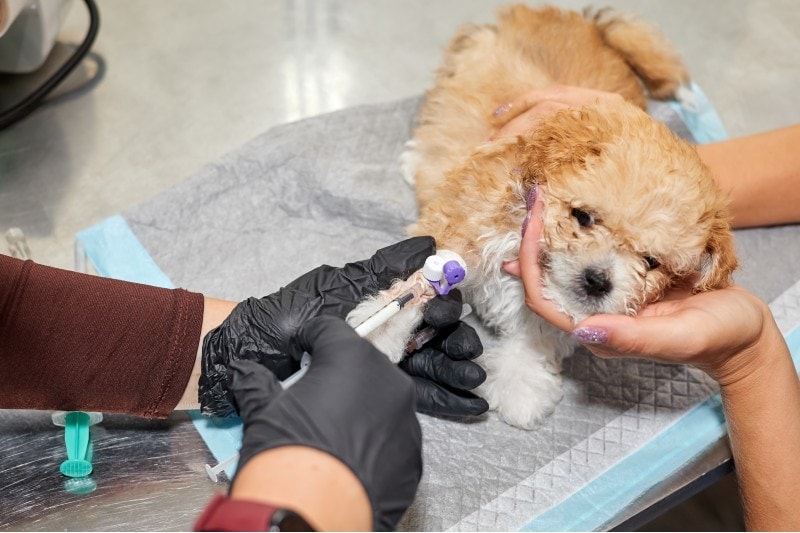 ---
8.

Maltese have the highest instance of heartworms covered by insurance.
(RSCPA Pet Insurance)
Heartworms are another common condition reported as a claim. Maltese have the highest instance of heartworms, surprisingly. We don't know why these small dogs have the highest instance, but their popularity in Australia may have something to do with it.
How Much Does Pet Insurance Pay?
9.

Some insurance claims can blow over $25,000.
(Budget Direct)
Some claims can be over $25,000 and if you have good pet insurance, all of this may be covered. Usually, this level of vet costs includes surgery, hospitalization, and follow-up medication. For instance, a dog with a severely broken leg needing amputation and rehabilitation may end up with a vet bill this size.
If you are a pet owner, you'd be happy to have pet insurance.
---
10.

Most claims fall within $200 to $2,600 in Australia.
(Budget Direct)
For the most part, claims are much smaller. Most claims are above $200 and below $2,600. Still, savings in these cases can lead to pet owners paying much lower vet bills, which is always a good thing.
---
11.

Pet parents can often claim up to 80% of their vet bill if they have pet insurance.
(Budget Direct)
The amount of money pet owners gets back from pet insurance varies. However, it seems that most pet owners claim up to 80% of their vet bills when they have pet insurance. The percentage goes up as vet costs rise. Therefore, it becomes clear that pet insurance pays off the most when the vet bills begin to rack up.
Frequently Asked Questions About Pet Insurance in Australia
Is pet insurance in Australia worth it?
Pet insurance can be extremely helpful when facing large vet bills. Claims can reach up to $25,000, indicating that pet owners mostly rely on pet insurance when the vet costs get abhorrently high. Pet insurance can ensure that you can make the best decision for your pet's health—not one based on what you can afford.
---
Is there pet insurance in Australia?
Yes. There are a few companies that offer pet insurance in Australia. The RSPCA is one of the largest companies and one of the first. However, more and more companies are beginning to offer it as it becomes more popular in the country.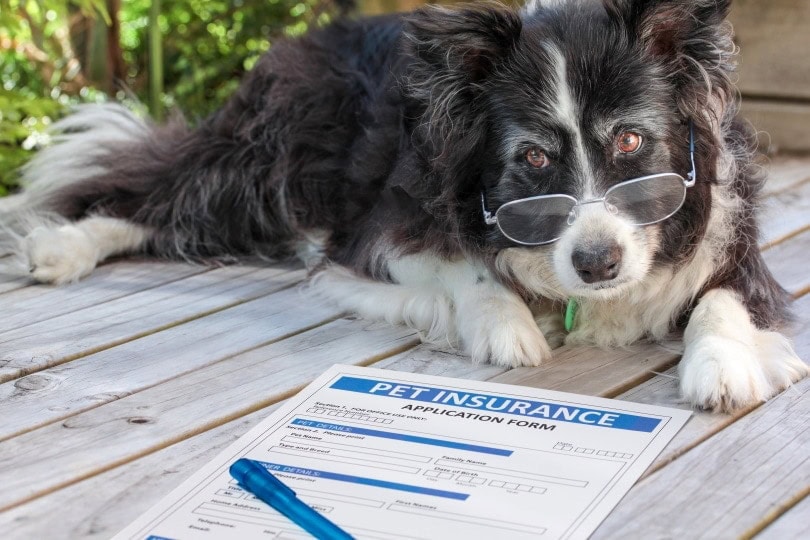 ---
Does Australia have free healthcare for pets?
Australia does not have any state-sponsored insurance for pets. Therefore, you'll have to pay for all vet bills out of pocket. Private insurance options do exist that can lower your vet costs, however.
---
Who is the best pet insurer in Australia?
The RSPCA is the biggest pet insurer in Australia. Therefore, they are often considered the best, too. They offer several different plans for dogs and cats. Plus, because the company is often considered non-profit, many people feel better about giving their money to them.
However, there are other companies out there, as well. Depending on what you're looking for, these may be better for some users.
---
Is there an alternative to pet insurance?
Instead of purchasing pet insurance, you can do something called "self-insurance." Basically, this involves putting back a certain amount of money each month to cover high vet bills. If you start when your dog is a puppy, you could potentially have thousands of dollars set back by the time they are a senior (when most health issues occur).
However, the main issue with this is that it can take a while to save up a large amount of money. If your pet gets hurt next month, you won't have much money to cover it. However, the accident would likely be covered if you have pet insurance.
Conclusion
Pet insurance can help you pay high emergency vet bills. While pet insurance doesn't cover preventative care (usually), emergency care that is much harder to budget for is covered. Therefore, if your pet has an accident or illness, you can get them treatment without necessarily worrying about the cost.
In Australia, most pet owners do not have pet insurance. However, the average pet insurance claim is between $200 to $2,600, indicating that pet insurance can help owners save a lot of money. Furthermore, the top claim can be as high as $25,000. Imagine not having to pay thousands of dollars in pet bills thanks to your pet's insurance.
Most pet owners can't pay more than a few thousand in vet bills. However, with pet insurance, you can.
---