10 Best Aquarium Air Pumps in 2023 – Reviews & Top Picks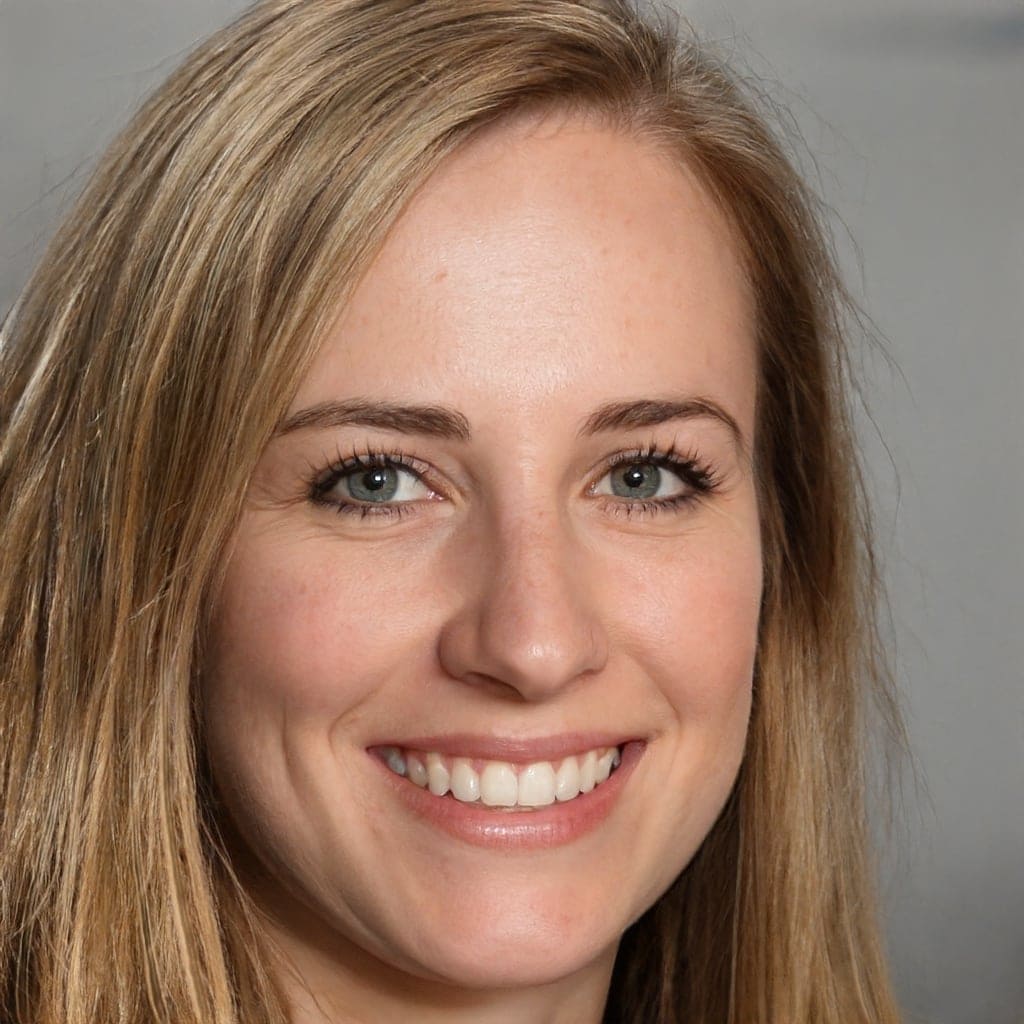 There's no doubt that an aquarium pump is an essential accessory for your tank. It aerates the water and encourages oxygenation, which improves the water chemistry. It also supports the nitrogen cycle, which safely breaks down fish waste into a usable form for plants.
Our guide covers everything that you need to know about choosing the best aquarium air pump. We discuss features and give you detailed reviews of popular products, with the pros and cons of each model.

A Quick Comparison of Our Favorites of 2023
Rating
Image
Product
Details

Best Overall

Danner Aqua Supreme Air Pump

Affordably priced
Adjustable flow rate
Quiet operation
Check Price

Best Value

Tetra Whisper Non-UL Air Pump

Value-priced
Unique design
Sound-deadening properties
Check Price

Premium Choice

Marina Battery-Operated Air Pump

Airstone and tubing included
Reliable performance
Quiet
Check Price

Uniclife Aquarium Air Pump

Only 25 dB
Many accessories
1-year warranty
Check Price

HIRALIY Aquarium Air Pump

Adjustable airflow
Many accessories
Super-quiet operation
Check Price
The 10 Best Aquarium Air Pumps Are:
1.

Danner Aqua Supreme Air Pump — Best Overall
The Danner Aqua Supreme Air Pump is an excellent choice if you're running an airstone or have decorations in your tank. It delivers 275 in3/min airflow, which is adequate for these applications. As a primary aeration power source, it's best for tanks less than 10 gallons only. The pump is quiet, which is a feature that we love in these products.
The pump has a relatively small footprint at 6"L x 4"W x 3.5"H. You'll find it easy to conceal with your other supplies. It comes with airline tubing, a check valve, and T-valve. It has two outputs, both on the front of the unit. The pump is a decent buy for the money too. It comes with a 1-year limited warranty.
Affordably priced
Adjustable flow rate
Quiet operation
Primary filtration for tanks less than 10 gallons
---
2.

Tetra Whisper Non-UL Air Pump — Best Value
The Tetra Whisper Non-UL Air Pump is one of the best aquarium air pumps for the money. Its unique design stands out for its looks and its sound-deadening properties. The airflow figures are spot-on for the product. The pump comes in five sizes, with a suggested range of 10-100 gallons. All have the same practical design.
The 10-gallon-sized product has only one output, which can be a deal-breaker for some. However, the price is right, which explains the absence of any extra supplies. It's also a bit noisier than we'd like. However, the airflow is excellent, given its size.
Value-priced
Unique design
No extra supplies included
Only one output
---
3.

Marina Battery-Operated Air Pump — Premium Choice
The Marina Battery-Operated Air Pump makes it easy to set up aeration in your tank with a cordless design. It runs on two D batteries, which are not included. The power source is smart because you'll get a great deal of use between replacements. The convenience is outweighed by the fact that it's not the most environmentally friendly option. However, you do have a reliable pump.
The pump is small, despite the fact that it takes batteries. Its best use is as a temporary pump instead of your everyday model. You can use it to transport your fish or if you lose power and have to keep a filter running.
Airstone and tubing included
Reliable performance
Quiet
No warranty
Batteries not included
---
4.

Uniclife Aquarium Air Pump
The Uniclife Aquarium Air Pump is an excellent value if just for all the extras that come with your purchase. They include tubing, two airstone, two connectors, and two return valves. It has two outputs and delivers enough airflow for a 20-gallon tank. We loved the fact that it was whisper-quiet at only 25 decibels (dB) at its lowest setting.
The pump has an adjustable airflow dial to home in on the exact amount you need. The performance is reliable in whatever setting you choose. It also comes with a 1-year warranty. We do wish the cord was a bit longer.
Only 25 dB
1-year warranty
Many accessories
---
5.

HIRALIY Aquarium Air Pump
The HIRALIY Aquarium Air Pump is excellent value, with a full suite of accessories, including check valves and suction-cup holders to keep your setup in place. The standout feature is its uber-quiet operation, with a max of 30 dB. That makes it an appropriate choice if your tank is in a bedroom.
The pump has rubber feet on the bottom to help deaden any noise. The internal design handles the business end of that issue. Unfortunately, the product doesn't come with a warranty. However, it is well-made and runs reliably.
Many accessories
Super-quiet operation
Adjustable airflow
No airflow data
No warranty
---
6.

EcoPlus 728450 Eco Air1 Commercial Air Pump
If you're running multiple tank setups, the EcoPlus 728450 Eco Air1 Commercial Air Pump is definitely worth a look. The product has two outputs that fit either ¼" or ⅜" tubing. You can adjust the airflow to provide an adequate amount. It has a compact design and is lightweight at only 2½ lbs.
Overall, the pump is well-made with high-quality materials. While it isn't the quietest product out there, putting it on a towel goes a long way toward deadening the noise. It's a powerful device, with a 3,053 in3/min airflow. The pump can run hot at times, so consider where you'll put it to ensure adequate air circulation around it.
Lightweight
1-year limited warranty
Well-made
A bit loud
Quality control issues
---
7.

hygger Mini Aquarium Air Pump
Everything about the hygger Mini Aquarium Air Pump is compact, from its energy usage to its footprint. Nevertheless, this little device puts out decent airflow that can manage a tank up to 20 gallons. It is a bit loud but not by much. It includes an airstone, check valve, and tubing. Unfortunately, the accessories are of low quality.
While it doesn't have a warranty, there is a 30-day return window. The pump is affordably priced for what it is. Since the airflow isn't adjustable, it's better used in a tank than in a smaller bowl. It's best for a 5-gallon tank or a similar sized aquarium to run a sponge filter.
Eco-friendly operation
Necessary accessories included
Only one output
A bit loud
---
8.

VIVOSUN 317-1750GPH Commercial Air Pump
The VIVOSUN 317-1750GPH Commercial Air Pump is not a product for your everyday aquarium enthusiast. It's a high-powered device for larger setups that require maximum airflow. The design is well-suited to the task with its high airflow capacity, eight outputs with adjustable valves, and an aluminum-alloy casing.
This unit is a bit pricey. Despite the construction, it runs hotter than we expected, putting it almost at a hazard level. It's also loud. However, we can overlook that fact, given its possible use outdoors. It's a barebones product, with just enough tubing to connect the output bar. The other glaring omission is the lack of a warranty.
High-capacity airflow
Eight available outputs with built-in valves
Heavy-duty construction
---
9.

Marina Air Pump
The Marina Air Pump is corded and works for use as standard equipment in an aquarium. It has a compact design with rubber feet to lessen the noise. Unfortunately, it still runs loud, despite the design adaptation. The pump comes in five sizes that can aerate tanks from 5 to 70 gallons.
The prices on these pumps are affordable. However, they don't include any of the necessary accessories, such as a check valve. The included instructions also reference a regulator as an essential feature. Unfortunately, you won't find that out until you open the package. Even the high-capacity ones only have one output, hence the need for a regulator.
Reasonably priced
Decent airflow
Only one output
No extras included
Noisy
---
10.

Tetra Whisper Air Pump
The Tetra Whisper Air Pump is another product meant for larger aquariums that need high-capacity airflow. Most devices have reduced airflow at greater depths. This one manages to handle 8' just fine. However, that's only if you use it for accessories instead of a primary filtration power source. The 2.5 in3/min isn't nearly enough for the recommended sizes.
On the positive side, the product comes with a limited lifetime warranty, which is a rarity with these products. It is also appropriately named because it does run quietly. While the mechanism seems sound, the casing feels cheap.
Decent airflow in deeper waters
Limited lifetime warranty
Cheaply made
Not powerful enough for filtration uses

Buyer's Guide: How to Pick the Best Aquarium Air Pumps
Choosing the best aquarium air pump relies on two things: It has the optimal specs for your tank, and it is quiet. The latter is mostly for you, but it plays a significant role in product comparison.
One of the frequent complaints is an air pump that stops working not long after the purchase. Often, it occurs because the pump didn't have the appropriate airflow rate, causing it to burn out sooner rather than later. That's the first rule of buying a pump: Get the right size for the job.
Airflow is only one of several features that you should think about when shopping for aquarium pumps. Also keep in mind practical things, such as cost and the number of devices that it can support.
Specs to consider include:
Airflow
Output and devices
Noise level
Other features
Price
Guarantee/warranty
Airflow
Some pumps will have a recommended tank size on the box. We suggest that you take this figure with a grain of salt because of other external factors that can affect performance. Another spec that you'll see is the airflow in liters per minute (L/min). You may also see cubic inches per minute (in3/min). That figure will give you the best indication of how well the device will work in your tank.
A general rule of thumb is to plan on 0.033 L/min per gallon of water in your aquarium (2 in3/min) — if you don't have live plants in it. Strong agitation could wreak havoc on them and uproot them. You can tone down the L/min by 20% to keep things in the gravel. Therefore, if you have plants, go with 0.0264 L/min (1.6 in3/min).
Saltwater is another story. These tanks hold less oxygen in the water because of the salt molecules taking up some of the volume. In this case, you should ramp up the L/min by 20% to compensate for the difference. Plan on 0.0413 L/min for these tanks (2.5 in3/min).
For example, your 20-gallon freshwater tank needs at least 0.660 L/min (40 in3/min). A planted one should have 0.53 L/min (32.3 in3/min and a saltwater 0.83 L/min (50.6 in3/min. You probably won't need a high-capacity pump if you're just running a few air-powered décor items. However, there's a bit more to it than that.
You must also consider your fish. Longer-finned fish like Bettas and fancy Goldfish are slow-moving because of their long fins. An air pump that is too powerful will make it harder for them to swim against the current that it'll create. The same thing applies to smaller species, such as Zebra Danios.
Many products have adjustable airflow dials that can make it easier to match the aeration with the preferences of your fish.
Output and Devices
There's another point that you need to consider when comparing airflow capacities. The figures we calculated assumed that the output and air pump are at the same height. More likely, though, it's sitting level with the bottom of the tank or below it on an aquarium stand.
The problem with this kind of setup is that it reduces the airflow of the pump because of the added backpressure. If the differential is too high, the pump may not even work at all. Therefore, we suggest erring on the side of caution if this describes your aquarium layout. Instead, opt for a product that delivers at least 20% more to make up the difference.
This also a smart move when you think about the potential air leaks in the chain. The ends of your tubing also stretch and weaken over time. Think of the extra airflow as insurance to ensure that your aquarium gets the right amount of aeration.
Another thing to consider is the number of outputs on the pump. These will depend on the number of devices you're running off of it. You may have a sponge filter working, along with an airstone and say, a treasure chest. Think about what you'll need when you're comparison shopping. Bear in mind that having other stuff on the pump will divide the amount of airflow.
Noise Level
This factor is certainly something that can put an air pump in either the deal-breaker or dealmaker category. We recommend looking for a decibel spec. This figure tells you how loud something is. For example, running a vacuum is about 70 dB. We prefer products that are 40 dB or less, especially if the tank is in a bedroom.
We don't always see this spec on the package or product description. Often, it has descriptors like "quiet" or "silent-running." You may have to visit the manufacturer's website to find it. You can lessen the noise to some degree by putting it on a towel or other soft surface. Often, an air pump's vibrations are the culprit, especially if you have it on a metal stand.
Remember that air pumps contain a rubber diaphragm within the mechanism. They can wear out and tear after a while. You'll notice something's wrong if the airflow drops or the pump gets louder. We suggest that when you buy your pump, you do yourself a favor and pick up a spare one to have on hand. Replacement parts are usually proprietary.
Other Features
You'll find models that include a battery backup, which is a godsend in a power outage. Having this feature could save your fish. If you get one with this feature, make sure to check the batteries occasionally for leaks.
Some manufacturers toss in extra goodies, such as airline tubing or a check valve to prevent airflow from backtracking to the pump and ruining it. If the pump doesn't include the latter, we strongly advise you to buy one before you install your pump. Some items are of varying quality. We wouldn't suggest making it a deciding factor.
Price
We strongly urge you not to skimp on an aquarium air pump, especially if it's part of your tank's primary filtration system. Likewise, always get one rated for your size of aquarium. One that is underpowered will fry out quicker. The fact is that the larger your setup, the higher-capacity pump you need. There's no getting around it.
Guarantee/Warranty
Most manufacturers and sellers will at least guarantee that the pump works. Some may offer a generous window for returns, which we always appreciate. It's worth checking into the warranty, which can run the gamut of 90 days to limited lifetime! Be sure to check out the terms and conditions in the fine print too.
If the company offers product registration, we suggest that you take advantage of it. It'll save you a great deal of hassle if you have to make a claim.
The Benefits of Getting an Air Pump
The value of this device is that it agitates the surface of the water. This action allows for the exchange of oxygen and carbon dioxide between the water and the air above it. If you notice your fish gasping for air at the top of the tank, that's precisely what they're doing.
Fish must have an oxygen concentration of at least 5-6 parts per million (ppm) to survive. Anything less than that amount will likely stress them out and leave them vulnerable to disease and death. It can also worsen the tank's water chemistry and cause build-ups of ammonia and bacteria that are equally as dangerous.
It's a smart idea to invest in an air pump, even if you have another pump setup in your aquarium. While plants help to some degree, they also use oxygen at night when photosynthesis isn't occurring. We suggest that you monitor the concentration of dissolved oxygen in your tank regularly.

Conclusion
The Danner Aqua Supreme Air Pump has come out on top as the best overall aquarium air pump. It has a sleek design and delivers reliable performance. The manufacturer added a few extra supplies, which we liked. It also stands behind its product with a 1-year warranty.
The Tetra Whisper Non-UL Air Pump is a barebones model that supplies a great deal of power, given its small size. While it only has one output, it's affordable enough to hook up another one if you need more aeration.
While not imperative, running an air pump can improve the levels of dissolved oxygen in your tank and create a healthier environment for your fish. The right pump providing optimal airflow is a welcome addition to any aquarium.