6 Best Dog Nail File 2023 – Reviews & Top Picks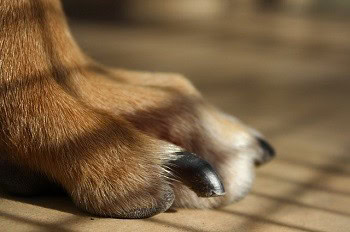 Dogs require plenty of maintenance and upkeep, just like humans do. Unfortunately, they can't do it for themselves, so as owners, it's up to us to make sure they remain in healthy condition. Nails can become a bit of a frustration though.
Some pet owners are afraid of hurting their dogs, and some dogs are afraid of tools such as clippers and files. Regardless, filing still needs to be performed for your dog's health and comfort.
We wanted to find out which nail files would give us the easiest time, so we tried out as many as we could find. We've compiled what we learned into the following six reviews to help you weed through the sea of inferior products and decide on a dog nail file that will meet and exceed your expectations and needs.

A Quick Comparison of Our Favorites of 2023
Rating
Image
Product
Details

Best Overall

Coastal Pet Dog Nail File

Non-slip handle is easy to hold and maneuver
Can remove burrs with light pressure
Rounded tip prevents the dog from getting hurt
Check Price

Best Value

Millers Forge Pet Nail File

Dirt cheap price
Curved to follow nail contour
Sturdy and long-lasting
Check Price

Premium Choice

Dog Fashion Spa Glass Nail File

Rough and fine textures
Doesn't scare the dogs as much as other tools
Doesn't scratch the user
Check Price

Bona Fide Beauty Dog Nail File

Doesn't intimidate the dogs
Flat and concave sides for more versatility
Check Price

HUG THE DOG Glass Nail File

Includes leather carrying case
Does a great job smoothing nails
Check Price
The 6 Best Dog Nail Files
1.

Coastal Pet Dog Nail File – Best Overall
Simple and effective, the Coastal Pet Dog Nail File is an affordable solution for removing the burrs and edges from your dog's nails after trimming. The non-slip handle is easy to hold and maneuver in any position and prevents you from dropping the file. It's got a rounded tip, which won't hurt your dog if they should move suddenly or try to bite at the tool. Naturally, since it's made from stainless steel, this item is very durable and won't shatter or break from a small drop.
We found that light pressure was all it took to remove the unwanted burrs and even out our dogs' nails. The file is very coarse when new, but it did seem to lose some of its grit pretty quickly. After a few weeks, it wasn't quite as fast at filing as it had been when it was new, but it was still perfectly usable. At this price, it's not a big deal to replace occasionally. Overall, we think it's the best option for easily filing your dog's nails down with as little hassle as possible.
Non-slip handle is easy to hold and maneuver
Affordably priced
Rounded tip prevents the dog from getting hurt
Can remove burrs with light pressure
---
2.

Millers Forge Pet Nail File – Best Value
When you first see the Millers Forge pet nail file, it's easy to think that it's too basic to be much use. But you'd be wrong. It is just a single piece of metal with grit on one end and a handle on the other. It's also curved to follow the contour of your dog's nails, making it easier for you to file them and more comfortable for your pup. The grit is on both sides of the file so it should last quite a while before becoming dull. When it does, it's dirt cheap to replace.
We noticed that this file takes a bit more pressure to effectively remove anything from our dog's nails. It's likely because there's no handle, which means you get less leverage. The grit also isn't too coarse, but it does take off just the right amount of nail, once the proper pressure is applied. Altogether, we think it's the best bang for your buck at such a low price, making it the best dog nail file for the money in our eyes.
Dirt cheap price
Curved to follow nail contour
Sturdy and long-lasting
Takes some pressure to file
---
3.

Dog Fashion Spa Glass Nail File – Premium Choice
Many dogs are intimidated by tools of any type getting near them. If you're experiencing this problem with your pup, then you may consider trying the Dog Fashion Spa glass nail file. In our experience, dogs were more comfortable with this file than other ones that we tried. It's clear since it's made from glass, and the feel of it against your dog's nails is much less harsh than metal files. You also aren't going to accidentally scratch yourself with this file while taking care of your dog's paws since it has no sharp edges.
Compared to a metal file, the glass used for the Dog Fashion Spa file is very easy to clean. You can just wipe it down and it's good as new. It has different textures on each side, rough on one side and fine on the other, allowing you some versatility in how you maintain your dog. It's a bit more expensive than the other files we tested, but we think the added benefits it provides are worth the extra expense. Our only real complaint is that it will shatter if dropped because it's glass. But if you're careful, it should lead a long service life.
Rough and fine textures
Doesn't scare the dogs as much as other tools
Doesn't scratch the user
Easy to clean
---
4.

Bona Fide Beauty Dog Nail File
This dog nail file from Bona Fide Beauty is crafted from clear glass, making it much less intimidating to dogs than some of the other types of files. It feels nicer against their nails as well, so they are less likely to get scared during grooming. This file is flat on one side and concave on the other, and a rounded tip so that your dog won't accidentally hurt itself.
One complaint we had with the Bona Fide Beauty file is that it has the same grain on both sides. We think this was a missed opportunity to give this product more versatility. Plus, the grain that is present isn't heavy enough to be as effective at removing burrs and smoothing out the nail edges. You'll also need to be careful to keep a good hold when using this file. Like any glass object, it's very fragile and will break easily if you were to drop it on the floor. It's one of the most expensive files we tried, but we don't think it performed on par with our top three. With stronger grain that's more effective at filing the nail, this file could climb to a higher position.
Doesn't intimidate the dogs
Flat and concave sides for more versatility
Same grit on both sides
Glass is easy to break
The grain isn't coarse enough
---
5.

HUG THE DOG Glass Nail File
Glass files are becoming more popular with pet owners because dogs generally tend to react better to them than they react towards metal files or other tools. The HUG THE DOG crystal glass nail file from GERmanikure is a solid offering that has a few key flaws that held it back. We did appreciate the nice leather carrying case it comes with. These files are quite fragile and the case provides some extra protection when storing or transporting. It did a great job of filing nails, smoothing them out with a few gentle strokes. But we were concerned with the pointed tip which can be a hazard for your dog, especially if they suddenly move or try to bite at the file.
One of the draws to this particular glass file is the sayings that are etched into the handle. This one is supposed to say HUG THE DOG, but we could barely make out the words on the one we were sent. This is a bit disappointing on such a pricey file, but after a little research, we determined that this is a pretty common problem with this product.
Includes leather carrying case
Does a great job smoothing nails
The pointed tip can accidentally hurt your dog
Can't read the etched sayings
Easily breakable
---
6.

Little Blue Dog Dog Nail File
The Little Blue Dog nail file is a glass file that's very similar to some of the other products we reviewed on this list. It files nails easily without requiring much pressure to do so. However, it's quite difficult to work with and maneuver thanks to its large size. Especially for dogs with smaller paws, this is going to be difficult to move around their nails.
We also noticed that the grain wore down on this file very quickly, taking it from an effective tool to a smooth piece of glass that no longer removed any nail. This is especially disappointing when you consider that this is one of the most expensive options available for filing your dog's nails. Like other glass items, this will definitely break if you drop it, so the longevity is up for debate. We don't think it's the best use of your money, which is why it's relegated to the bottom of our list.
Files nails easily
Doesn't require much pressure
Large size makes it harder to maneuver
One of the most expensive options
Loses its grain quickly

Buyer's Guide: How to Choose the Best Dog Nail Files
Now that we've compared several of the top dog nail files on the market, let's take a closer look at some of what separates them from each other. You may have noticed that some of the files we tested are metal and the others are glass. Both of these materials can make effective files, but they each have inherent advantages and disadvantages that you should be aware of. In this short buyer's guide, we're going to briefly cover the differences between them to help you determine which one is a better fit for you.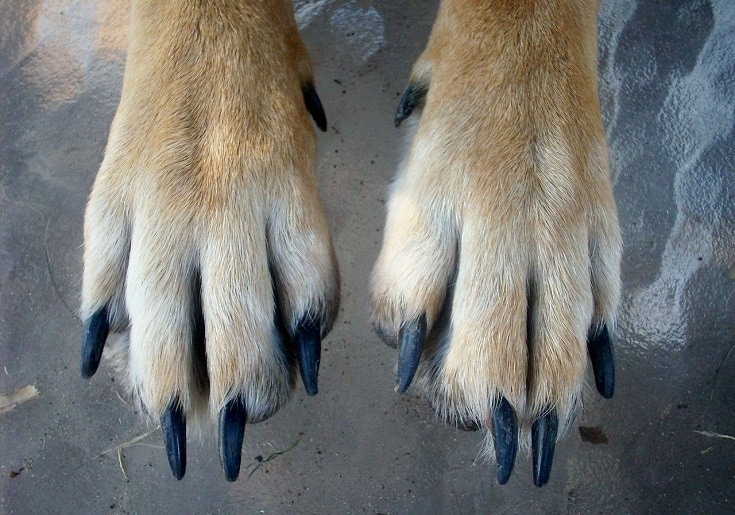 Glass Files
Glass files have become pretty popular for humans, but lately, they've also grown in popularity for grooming our dogs. Canines seem to be less afraid of glass files than other tools, possibly because they're clear and unassuming. The glass also has a very different feeling when dragged across your dog's nail. It's much smoother than the feeling of coarse metal, so it's less likely to seem upsetting to your pup.
Glass files do still have some drawbacks. They tend to be more difficult to hold than metal files since they have no handle and they're usually somewhat slick at the base. Moreover, they're very fragile and need to be kept safe. If you drop it during use, it's likely to shatter. Likewise, it needs to be stored in a safe area where it won't take any impacts. Some of them are also very large, making it difficult to maneuver, especially if trying to file nails on a smaller sized paw.
Less intimidating to pets
Feels better when dragged across the nail
Easily breaks if dropped
Harder to hold onto
Often too large for small paws
---
Metal Files
Metal files are more traditional since they've been available for longer. They can be dirt cheap and basic with no extras, or they can pack in useful features like rubber handles, non-slip grip, and concave files that go with the natural curve of your pet's nails. With very coarse grain on the metal files, they're usually more effective at removing nail material than a glass file. But it also doesn't feel as good on your dog's nails and may be very upsetting for some pets. Surprisingly, the coarser grain also tends to wear out a bit quicker than the glass.
Some of the features that you may find on a metal file like the rubber handle can drastically improve the file's functionality. A nice thick handle with non-slip grip gives you a firm hold and allows you more freedom in the way you use the file. It also makes it more comfortable for you since it's easier to hold. The more comfortable your grooming rituals, the more likely you are to continue following through with them.
Cheaper than glass files
Can have rubber handles with grip
Loses grain faster
Doesn't feel as good on your pet's nails
More intimidating for your dog

Conclusion
We're looking for the most effective way to file our dogs' nails down without intimidating them or wasting time and energy. During our search, we've tried out quite a few dog nail files. You've read our reviews comparing six of the best ones available, but we're going to summarize our recommendations again so you don't forget. The Coastal Pet dog nail file was our favorite overall with a stainless-steel file and non-slip rubber grip. It was easy to use and maneuver, removed burrs with minimal pressure, and was affordably priced as well.
At such a dirt-cheap price, it's hard to beat the value of the Millers Forge pet nail file in our second position. It's a no-frills tool that's built sturdy and long-lasting with solid performance that made it easy to smooth out the nails on any pet's paw. Finally, it's a bit more expensive, but our premium choice recommendation is the Dog Fashion Spa Glass Nail File. It's less intimidating and doesn't scare the dogs as much as other tools, it's easy to clean, and features rough and fine textures on opposite sides to give you the most versatility possible.
You May Also Like: Dog Breaks or Tears a Nail? Here's What to Do (Vet Answer)
---
Featured image credit: ulisesbeviglia, Pixabay