8 Best Dog Shock Collars With Remotes – 2023 Reviews & Top Picks
It can be frustrating when your furry friend barks at everything that moves, incessantly chews, or has other behavioral issues, which is where a shock collar can be useful. They're controversial tools, but with structured planning and discipline, they can help discourage, reduce, and eliminate unwanted barking or other bad behavior.
If you're lost on where to start on your hunt for the perfect dog shock collar, you're in the right place. We've gathered and reviewed all the best current models that come with remotes for fine-grained control. Check them out and where to order them down below.


A Quick Comparison of Winners in 2023
Rating
Image
Product
Details

PatPet Shock Collar for Large Dogs

3 training modes
Long battery life
Huge range
Check Price

Petdiary Shock Dog Training Collar

Nylon reflective collar
Long battery life
Giant range of controllable corrective levels
Check Price

PetSpy Premium Remote Dog Training Collar

Innovative blind operation
Long range
Conductive rubber contact
Check Price

PaiPaitek Dog Bark Collar

Automatic bark mode
Clearly marked
Easy-to-use buttons
Check Price

Petrainer Shock Collar

100 shock and vibration levels
Simple remote interface
Fits small to large dogs
Check Price
The 8 Best Dog Shock Collars with Remotes
1.

PatPet Shock Collar for Large Dogs – Best Overall
| | |
| --- | --- |
| Range: | 1,000 feet |
| Receiver battery life: | 11 days |
Our top pick for the best overall dog shock collar is the PatPet Shock Collar for Large Dogs, which comes with a collar suitable for smaller dogs as well. The long-range remote reaches 1,000 feet and comes with three distinct, easy-to-adjust training modes: static, vibration, and beep. The collar receiver itself is waterproof and the battery lasts a whopping 11 days, which means less recharging for you. The remote lasts even longer at an estimated 66 days per charge.
While the collar receiver is advertised as waterproof, it's made of surprisingly fragile plastic that's easily broken or cracked. Another concern is the collar's nylon strap, which can be shrugged off by more powerful dogs.
3 training modes
Long battery life for the remote and transceiver
Huge range lets your dog safely roam while you keep an eye on them
Collar receiver is housed in fragile plastic that's easy to crack or damage
Collar isn't the most secure out there
---
2.

Petdiary Shock Dog Training Collar – Best Value
| | |
| --- | --- |
| Range: | 3,000 feet |
| Receiver battery life: | 40 days |
For a great budget pick, you can't do much better than the Petdiary Shock Dog Training Collar. The collar and transmitter last 40 and 180 days, respectively, and the adjustable collar is made of reflective nylon for better visibility at night. Four modes make finding the perfect training regimen easy: beep, LED-only, vibration, and static. To make things even easier, there are 100 distinct levels of both static and vibration.
The most important drawback to be aware of is the collar, which several user reviews say is flimsy and breaks very easily. It might not be the greatest choice for a big, muscular dog, for instance.
Nylon reflective collar for night visibility
Giant range of controllable corrective levels
Long battery life
Weak collar can be easily broken
---
3.

PetSpy Premium Remote Dog Training Collar – Premium Choice
| | |
| --- | --- |
| Range: | 3,300 feet |
| Receiver battery life: | 72 hours |
The intuitive remote design is our favorite thing about the PetSpy Premium Remote Dog Training collar. There are continuous shock, jolt, vibration, and beep modes for all types of training, and you can easily adjust your shock level and administer corrective stimuli without even looking at the remote. Blind intuitive operation helps keep your dog from becoming afraid of you or the remote, and numerous soft rubber contact points keep their neck comfortable if the fit isn't precise.
All this great functionality is somewhat marred by the fact that the collar has a lackluster battery life, so don't forget to charge it and the transmitter every few days.
Innovative blind operation
Conductive rubber contact points aid comfort & training
Long range
---
4.

PaiPaitek Dog Bark Collar with Remote
| | |
| --- | --- |
| Range: | 3,300 feet |
| Receiver battery life: | 20 days |
If other shock collars are too strong or weak for your liking, we think you'll enjoy the PaiPaitek Dog Bark Collar, which offers fine-tuning between 100 shock and vibration levels for your training. The feather in its cap is the automatic mode, which automatically warns and corrects your dog if they start barking too much. The collar is colorful and fits a wide range of sizes, from toy to large breeds. Combined with a long range of up to 3,300 feet and a waterproof casing, and you have a perfect training collar for the outdoorsy doggo.
Despite the adjustable size making it suitable for small dogs, the weight of the collar itself might be too unwieldy. Opt for collars with smaller dogs in mind if that's a concern.
Automatic bark mode detects & corrects excessive barking
Clearly marked, easy-to-use buttons
Long-range and waterproof case
Heavy collar could be too uncomfortable for small dogs
---
5.

Petrainer Shock Collar
| | |
| --- | --- |
| Range: | 1,000 feet |
| Receiver battery life: | 1-3 months |
The Petrainer Shock Collar has an emphasis on user-friendliness, with the most standard walkie-talkie style remote you can imagine, complete with large, clearly marked buttons. You can start with the lowest possible vibration or shock level you're comfortable with, but there are 100 of each to find the perfect correction level for your dog's bad behavior. It's also waterproof and comes with a dual charger that charges the collar and remote at the same time, which saves you time.
On the flip side, several reviewers state the remote's clip is flimsy and that the unit isn't really waterproof. Buyer beware!
100 shock and vibration levels
Simple remote interface
Fits small to large dogs
Remote's clip tends to break
Questionable waterproofing
---
6.

Dogtra Dog Training Collar
| | |
| --- | --- |
| Range: | ¾ mi |
| Receiver battery life: | 34 hours |
Dogtra is a trusted name in training collars because they're reliable and just work. The remote is designed for comfort in mind, with an ergonomic design and easy-carry clip, but that's not all – the Dogtra remote has no less than 127 stimulation levels to choose from. There's a steady shock, quick jolt, and vibration-only mode for training without the shocks. With a generous range and huge correction stimulus range, the Dogtra Shock Collar can be used to discourage not just problem barking but for obedience, agility, or hunting too.
Our main nitpicks are that there's no beeping mode and that the collar is primarily designed with medium to large dogs in mind. Small or very large dogs could have some trouble with it as a result.
Ergonomic remote design with carrying clip
127 stimulation levels, between sustained, jolt, and vibration modes
Great range and battery life
Not designed for small or extra-large dogs
No beep mode
---
7.

Educator E-Collar Humane Dog Training Collar
| | |
| --- | --- |
| Range: | 1,000 feet |
| Receiver battery life: | 40-60 hours |
If you feel that shock collars are a bit too mean, Educator has a humane alternative for you to try if you need behavior correction for your unruly canine. Nicknamed "The Boss," this training collar packs 100 levels of high-intensity vibration as your correction stimulus. To help produce associations for your dog's brain, a little Pavlovian chime helps to draw your dog's attention away from their bad behavior. We really like the locator light, too, which can be activated with the remote to locate your dog at night.
As for the negatives, this collar can't deliver shocks. Some consider that a pro, but others may need stronger stimulation to correct especially rowdy or aggressive large dogs. Another common criticism of this collar is that it's difficult to adjust on smaller dogs, so be careful when fitting it.
100 strong vibration levels
Pavlovian chime helps strengthen memory during training
Handy locator light for finding your dog on pitch-black nights
May not be suitable for all dogs
Hard to securely fit on small dogs
---
8.

Petsafe Remote Trainer
| | |
| --- | --- |
| Range: | 300 feet |
| Receiver battery life: | 40 hours |
If you have a small yard and don't need the massive range offered by some of the above collars, the Petsafe Remote Trainer could be right up your alley. The collar itself is unimpressive polyester, but the remote is respectable enough and easy to use. You have 15 static correction levels on the remote along with your beep and vibration modes, with a maximum of two collars per remote.
For some reason, the remote's buttons aren't marked at all, and it can be hard to learn the layout at first. We also don't like that there's just one vibration level, but it's not a huge deal.
Affordable
Decent range of shock correction levels
Can have two collars on the same remote
Unmarked remote buttons can be confusing
Only one vibration level
Buyer's Guide: Picking the Best Dog Shock Collar With Remote
Dog shock collars aren't a fun purchase, but a necessary one in some situations – correcting a mouthy dog, stopping destructive digging or chewing, and so on. To help you make a more informed buying decision, we've added some tips and educational info for you below.
What to Look for in a Dog Shock Collar
Battery life: This determines how often the collar and remote need to be charged.
Shock levels: A wider range is more useful for gradually modifying canine behavior like nuisance barking, while smaller ranges make you lean on training more.
Remote: A good remote should have a decent range for your needs, but also easy-to-use buttons that don't cause any accidental shocks to your dog because you don't get what they do.
Collar size: Collars try to be a one-size-fits-all but end up too loose for very small dogs and too tight on extra-large breeds.
Are Shock Collars Ethical?
Lots of people out there are unconvinced by the need to shock your dog out of bad behavior, and we're generally inclined to agree. However, shock collars can be strategically used with very minimal discomfort to your dog if used in a controlled way. Sadly, shock collars are easily misused as a fictional magic bullet to dog discipline—they're not!
Shock collars are a tool and nothing more. They shouldn't be used instead of training but alongside it. These collars give owners a lot of leeway, so it's important that you do not abuse them by accident in your quest to correct your dog's problem behavior.
Shock Collar Training Tips
Shock collar training may be a short or very long process, depending on the behavior you're trying to correct with it as well as the individual dog's personality. Very aggressive dogs, for example, don't do well with shock collars because they can provoke worse aggressive behavior. To help you along your way, we have some other tips for shock collar training – take a quick look below.
Shock Collar Training tips:
Start small. Use the lowest stimulus level at first to get your dog used to it, as starting with a strong shock can be very scary for them.
Watch your dog. If they have an extremely negative reaction to the collar, we don't recommend you try to force it on them.
Don't show your dog the remote. They catch on that the remote causes the shocks fast if you don't hide it, which can make them start to fear you by association.
Don't overuse it. Shock collars are best used in short training sessions to build and reinforce associations to correct behavior, not as a punishment or in lieu of proper training.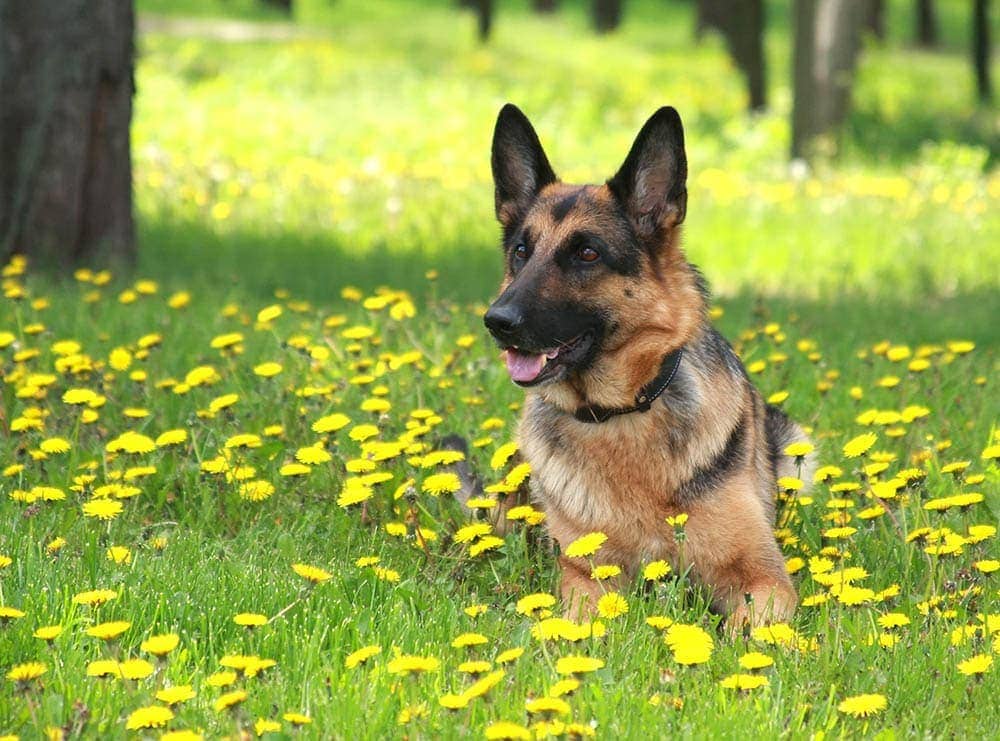 Conclusion
Shock collars are unpleasant training tools that serve a valuable purpose for many dogs out there, from problem barking to dogs trying to dig their way to China. We recommend the PatPet Shock Collar for Large Dogs if you want the best collar for big dogs, while the Heaflex Dog Shock Collar with Remote is our favorite budget runner-up.
---