6 Best Foods for Siamese Cats in 2023 – Reviews & Top Picks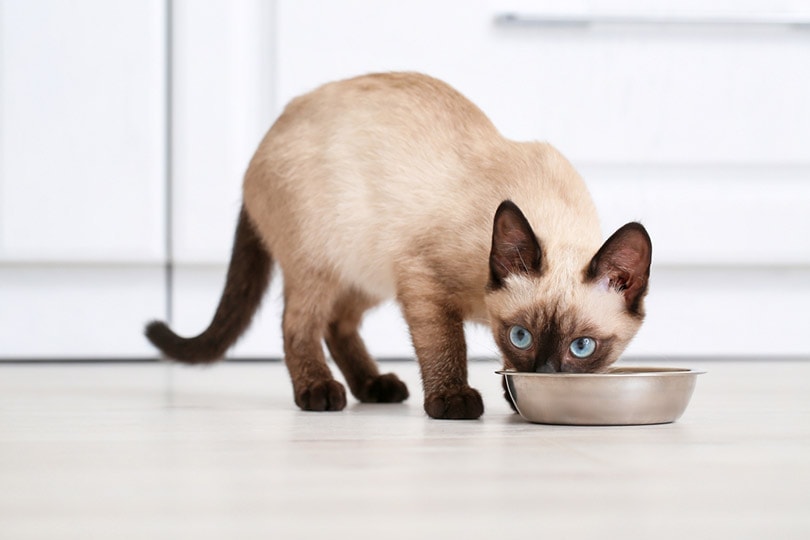 As a lover of Siamese cats, you already know the refined elegance, the magnificent eyes, and the great vocality of these feline creatures. However, you may also be familiar with their reputation for being a little fussy about their food, which can give you a headache when it comes to finding the best foods for Siamese cats. In addition, their particular morphology and specific nutritional needs are other obstacles to finding the ideal choice amid the large selection offered on the market.
That's why we've gone through dozens of options available and picked the ones that are sure to satisfy the palate and needs of your gorgeous Siamese feline. Let's get started!
Disclaimer: The foods reviewed here were chosen because they have certain characteristics that might help with some of the causes or consequences of this medical condition. However, they are not a medical treatment or a substitute for medical treatment. Keep in mind that each medical case is different and what works for some pets may not work for others. Your veterinarian is the right person to advise you on the best diet for your pet's individual case.
A Quick Comparison of Our Favorites in 2023
Rating
Image
Product
Details

Best Overall

Smalls Human-Grade Fresh Pulled Other Bird

Whole, real ingredients
Nutritious
High-quality food
Click to Save 40%

Use code: Hepper2023

Best Value

Purina Cat Chow Complete Dry Cat Food

Affordable
Easy to chew
High-quality protein
Check Price

Royal Canin Siamese Dry Cat Food

Includes prebiotics
Formulated for Siamese cats
Ring-shaped kibbles to help with chewing
Check Price

Royal Canin Feline Health Nutrition

Designed for tiny mouths
Perfect for sensitive stomach issues
Support the immune system of your kitten
Check Price

ORIJEN Fit & Trim Grain-Free

Grain-free
High in protein
Fresh and whole ingredients
Check Price
The 6 Best Foods for Siamese Cats
1.

Smalls Human-Grade Fresh Pulled Other Bird – Best Overall
| | |
| --- | --- |
| First ingredient: | Turkey |
| Protein: | 17% min |
| Fat: | 7.5% min |
Siamese cats tend to have sensitive stomachs and require high-quality cat food. The Smalls Human-Grade Fresh Pulled Other Bird recipe, which is our pick as the best overall food for Siamese cats, is human-grade and all-natural. Made from whole ingredients as fresh and high quality as the ones humans eat, this recipe is free from BPAs, fillers, and preservatives. Each meal has every one of the ingredients listed with it, so you know exactly what you're feeding your cat.
Smalls' meals are gently cooked, simple, and wholesome. This Pulled Other Bird recipe contains a crude protein content of 23.7% and a crude fat content of 2.31%. The first four ingredients are turkey breast, turkey broth, turkey liver, and turkey hearts – all animal protein.
This recipe does include a small percentage of vegetables to provide your cat with vitamins and minerals. They also play an important part in your cat's digestion. Every meal contains taurine as it's essential to your cat's health and fuels almost every part of their body.
All Smalls recipes are USDA-certified and meet AAFCO standards. They're suitable for kittens, adults, and senior cats. Unfortunately, these meals are expensive, and the price can go up quickly if you have a multi-cat household. You may be nervous about spending so much money on one of these recipes in fear that your cat may refuse to eat it, but Smalls guarantees that they'll refund any cat owner who experiences this. Smalls is also a subscription-based service, so you'll have to order your cat's food online through their website.
Meets AAFCO standards
High in protein with turkey breast as its first ingredient
Whole, real ingredients
More expensive than commercial cat food
---
2.

Purina Cat Chow Complete Dry Cat Food – Best Value
| | |
| --- | --- |
| First ingredient: | Chicken by-product meal |
| Protein: | 32% min |
| Fat: | 12% min |
The triangular head and jaw of the Siamese mean that they tend to swallow dry cat food whole rather than chewing it. Because chewing dry food helps keep teeth clean and reduces plaque and tartar buildup, it's essential to choose cat food in size and shape that requires them to chew their food before swallowing. Purina Cat Chow Complete Dry Cat Food is not only the best option for your money but also the one that will allow your Siamese to receive a diet that is well-balanced and adapted to the particular morphology of their jaw.
However, be sure your Siamese does not have a wheat allergy as this food contains both grains and soy.
Affordable
High-quality protein
Easy to chew
Contains grains and soy
Higher carbohydrate content
---
3.

Royal Canin Siamese Dry Cat Food
| | |
| --- | --- |
| First ingredient: | Chicken by-product meal |
| Protein: | 35% min |
| Fat: | 14% min |
You can't go wrong with Royal Canin Siamese Dry Cat Food. This high-end product has been specially formulated for Siamese cats, hence its high price. However, these kibbles will help your cat eat more slowly, stay full longer, vomit less, and have more energy. Plus, this breed-specific food contains specially designed levels of protein and fat to help your Siamese maintain a long, lean, and muscular body.
Formulated for Siamese cats
Ring-shaped kibbles to help with chewing
Includes prebiotics
---
4.

Royal Canin Feline Health Nutrition
| | |
| --- | --- |
| First ingredient: | Chicken by-product meal |
| Protein: | 34% min |
| Fat: | 16% min |
Your new Siamese kitten needs food that will help meet his growing energy and protein needs as he grows older. The antioxidants contained in this high-quality food will support its immune system. At the same time, the proteins, vitamins, and minerals will promote optimal digestion and limit the problems of urinary tract infections, common in this breed. In addition, these croquettes are specially designed for your kitten's tiny mouth, and their taste should delight him. However, the expensive cost of this food does not make it an affordable option for all budgets.
Perfect for sensitive stomach issues
Antioxidants to support the immune system of your kitten
Small croquettes specially designed for tiny mouths
Expensive
Not formulated to prevent hairballs
---
5.

ORIJEN Fit & Trim Grain-Free
| | |
| --- | --- |
| First ingredient: | Chicken |
| Protein: | 42% min |
| Fat: | 14% min |
ORIJEN Fit and Trim are delicious kibbles formulated to support lean Siamese muscle mass and maintain optimal physical condition, thanks to ingredients made with free-range, fresh, or raw chicken and turkey, cage-free eggs, and wild fish. Unless your cat suffers from egg allergies, this option is advantageous due to its high animal protein content and the fact that it does not contain grains.
This food is expensive, but the high protein content should keep your Siamese fuller longer.
Fresh and whole ingredients
High in protein
Grain-free
---
6.

Rachael Ray Nutrish Natural Chicken
| | |
| --- | --- |
| First ingredient: | Chicken |
| Protein: | 34% min |
| Fat: | 14% min |
Rachael Ray Nutrish Real Chicken kibbles is another decent cat food for Siamese cats due to the affordable price and high-quality ingredients. They are formulated to keep your Siamese cat in great shape by providing him with a balanced diet. They contain clinically proven antioxidants to maintain a healthy immune system, high-quality protein, and optimal omega-3 content. Thus, these croquettes promote good digestion. In addition, the mineral content is balanced to maintain healthy vital organs, especially the kidneys. They also promote healthy skin and a shiny coat.
Made with real farm-raised chicken
Cats are heads over heels about it
No ground corn, wheat, soy, or chicken by-product meal
Contains corn gluten meal
Buyer's Guide: Choosing the Best Foods for Siamese Cats
Faced with the wide choice of cat food offered in supermarkets, veterinarians, pet stores, or the Internet, it is often challenging to find your way around!
Indeed, the commercial offer is always more varied in terms of ranges and composition: grain-free, organic, rich in protein, light, for indoor or sterilized cats, for kittens, for seniors, for a particular breed, etc. So, how do you find the most suitable food for your Siamese cat?
Identify the Nutritional Needs of Your Cat
To begin with, you have to make sure that the food you choose will cover your cat's nutritional needs according to his age, weight, and lifestyle. Therefore, you'll first sort according to the overall profile of your cat, particularly if it predestines it to certain sensitivities or diseases (such as diabetes or obesity).
On this point, your veterinarian is probably the best person to direct you to a specific range of food for your Siamese cat. For a cat not suffering from any particular health problem, consider its level of physical activity (rather active vs indoor cat) and its specific situation (sterilized, pregnant cat, kitten, or senior). In addition, the energy needs of the adult cat must be ensured by a sufficient supply of proteins, amino acids, carbohydrates, lipids, vitamins, mineral salts, fibers, and essential fatty acids (omega-3 and omega-6).
Nutritional Needs According to the Age Of Your Cat
Siamese cats should eat cat food with different properties depending on their age:
When they are kittens, they need cat food that is rich in protein and fat for growth. There are tons of dry foods for kittens. Your vet should suggest two or three brands of quality cat food that are appropriate for your Siamese kitten. Calcium and vitamins should also be present in these foods.
Once Siamese cats become adults, they should eat well-balanced cat food, the composition of which includes 26% protein and 40% fat, plus various percentages of fiber, vitamins, omega-3, and omega-6.
In addition, there are also several specific foods for neutered cats that are very important for preventing obesity in cats.
For senior cats, there are suitable foods low in protein and fat; in fact, as their physical activity has decreased, they do not need such high amounts of these food elements.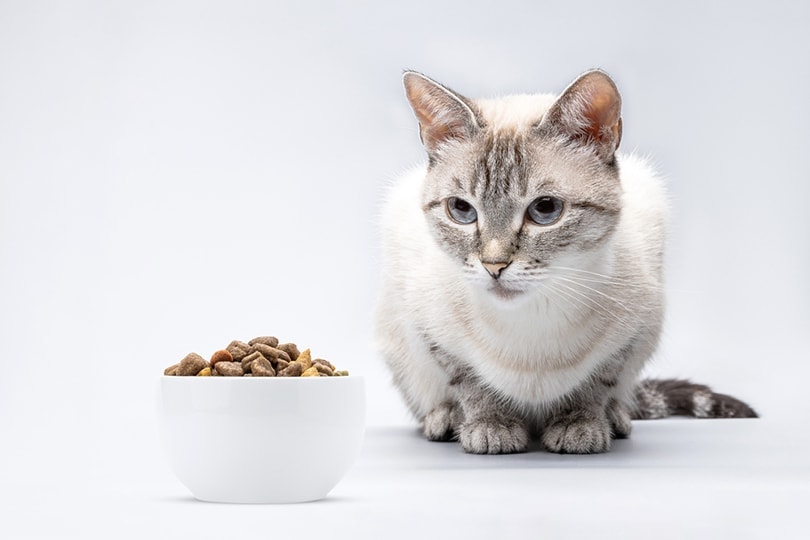 How Much Food Should You Feed Your Siamese Cat?
When it is a kitten, it is recommended to give your Siamese kibble specially designed for its growth and development. You can supplement his daily ration of croquettes with a food supplement to stimulate his vitality and avoid detrimental deficiencies once he reaches adulthood.
Once an adult, the daily kibble ration is 25 to 70 grams for a sterilized Siamese cat, depending on her weight and activity level, and 30 to 85 grams for an unsterilized adult cat. Always leave clean water available, especially since the Siamese cat tends to suffer from urinary problems.
Besides, your Siamese cat's food must be given at a fixed time and correspond to its needs in terms of nutrients. So, to prevent him from putting on extra pounds if he is spayed or neutered, reduce the amount of food you feed him or opt for low-calorie cat food.
The same goes if your Siamese cat mainly stays inside your home and spends little time outside. It is preferable to offer him a mixed diet, consisting of Siamese croquettes and wet bites, making sure to select products known for their easy digestion. You can give him some treats, which have the advantage of maintaining the hygiene of his teeth by eliminating, with their roughness, dental plaque.
What About Wet Cat Food?
Wet cat food is usually presented in the form of cans or other airtight containers. Once opened, the rest should be stored in the refrigerator.
This type of cat food must contain at least 35% protein. Their fat content must be between 15% and 25% of their volume. The number of carbohydrates should not exceed 5%. Omega-3 and omega-6 must also be present. Likewise, a small percentage of taurine (slightly above 0.10%) is desirable. The essential trace elements (phosphorus, calcium, magnesium, iron, potassium, and others) must also be present in the formulation of wet cat food.
Note: You should not overfeed your Siamese cat with wet food, as their continued consumption may cause tartar, bad breath, and loose, smelly stools.
Ideally, your Siamese cat should eat a balanced, rich, and varied diet. Your veterinarian will be able to prescribe vitamin supplements to you, if necessary, to compensate for the nutritional deficiencies detected in your cat.
An ideal supplement to provide is cat grass; this will help your kitty eliminate the ingested hairballs naturally. Also, remember that clean, fresh water is essential for proper nutrition and the health of your Siamese cat.
Regardless of the type of food your feline companion prefers, finding a bowl that is sure to keep the mess contained can be tough. Our Hepper NomNom Cat Bowl features a wide tray designed to ensure that all food stays exactly where it should—inside the bowl and off the floor. The whisker-friendly bowls fit securely into the PP plastic base and are low and wide to prevent whisker fatigue. Its contemporary style will fit seamlessly into any home and it is completely dishwasher safe. 
Siamese Cat Diet And Health Problems
Despite its finesse and apparent fragility, the Siamese cat is a robust cat and resistant to diseases. Nevertheless, it can be subject to pathologies of hereditary origin, especially if it is purebred.
Urinary tract infections
The Siamese cat tends to suffer from urinary tract infections, especially cystitis. Always leave a full, clean bowl of water for him to drink enough to prevent this type of infection from developing. To encourage him to drink, you can choose a cat water fountain.
Asthma
The Siamese cat, by heredity, can suffer from asthma. Therefore, before adopting a Siamese cat, make sure his parents didn't have this lung disease. However, even if your Siamese cat suffers from asthma, it is not a lethal pathology; indeed, it is quite possible for him to live normally with the appropriate treatment and food.
Vestibular disease
Vestibular disease, which is genetic in Siamese cats, is linked to an inner ear abnormality. This disease results in dizziness and loss of balance. If it persists or recurs, talk to your veterinarian so that he can put in place an appropriate treatment and diet.
Breast cancer
Siamese cats that are not sterilized can develop breast lumps. They should be removed surgically and be analyzed by your veterinarian. To help her get through this ordeal, if the breast lumps turn out to be cancerous, you can give her the proper nutrition, which will help support your cat.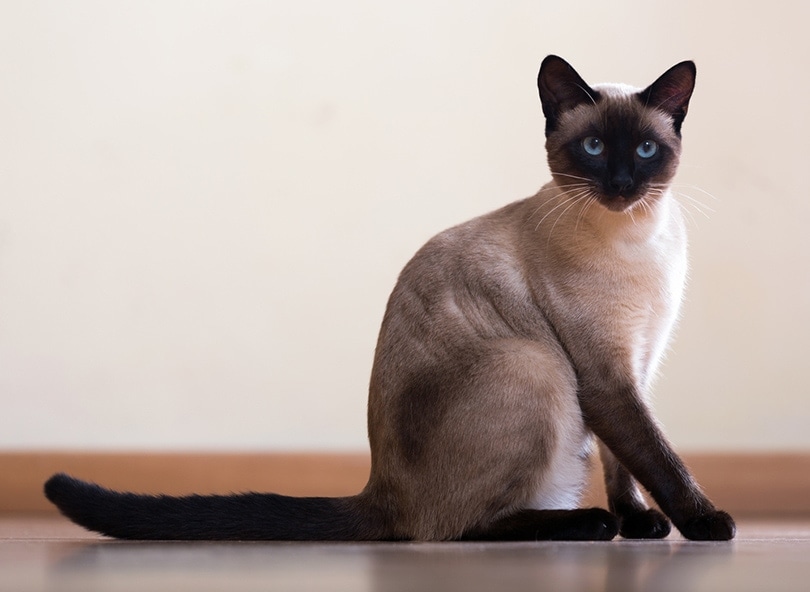 Conclusion
As the owner of an adorable and graceful Siamese, it is your responsibility to provide him with the best nutrition possible to promote his optimal health. You can't go wrong with the Smalls Human-Grade Fresh Pulled Other Bird, as it is made of limited, all-natural ingredients and high in protein. However, its steep price may put you off a bit, which is why our reviews have included more affordable options like Rachael Ray Nutrish Natural Chicken and Purina Cat Chow Complete Dry Food. In any case, do not hesitate to ask your veterinarian for advice, and do not neglect the annual examinations of your precious animal since they will also serve to determine the best diet for your Siamese cat.
---