10 Best Pet Insurance for Cats – 2023 Reviews & Top Picks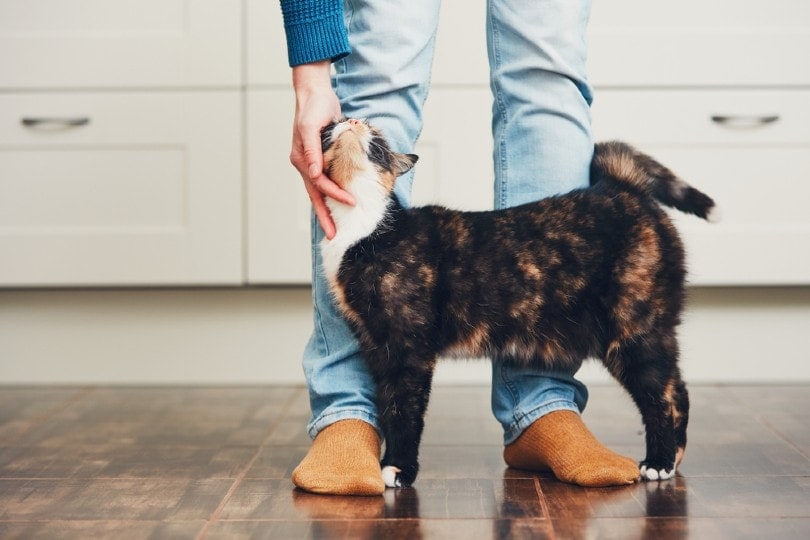 For many, being a responsible cat owner means purchasing pet insurance.
Most people don't have the disposable income necessary to afford sudden, emergency vet bills. The average cost for emergency vet care is about $1,500.1
Luckily, pet insurance provides a way for you to budget for these emergencies. While it won't cover every cost, it can help make emergency vet care more affordable.
Choosing the right pet insurance for your cat and your needs is vital, though. Otherwise, you may end up with inappropriate coverage, which may be worse than no coverage at all.
Here, we created reviews of the best cat insurance providers on the market.
A Quick Comparison of Our Top Picks in 2023
Rating
Image
Product
Details

Best Overall

Nationwide Pet Insurance

Customizable
Wellness plans available
Multi-pet discount
Click to Get Quote

Best Value

Pumpkin Pet Insurance

Easy-to-understand plans
No penalty for claims
Comprehensive coverage
Click to Get Quote

Trupanion Pet Insurance

Per-condition deductible
Comprehensive coverage
Offers various add-ons
Click to Get Quote

Lemonade Pet Insurance

Fast claim processing
Add-ons available
Cheaper than most plans
Click to Get Quote

Healthy Paws Pet Insurance

Breed-specific conditions covered
Inexpensive
Straightforward plans
Click to Get Quote
The 10 Best Pet Insurance Providers for Cats
1.

Nationwide Pet Insurance — Best Overall
Nationwide provides many different coverage options for cats. You can select plans for only medical emergencies, plans for wellness care, and combinations of the two. They are among the most customizable options on the market.
Many pet owners are comforted by Nationwide's long history in the insurance industry.
Cats are particularly suitable to Nationwide's plans. One common complaint of insurance is that it often doesn't cover breed-specific conditions, but this isn't a huge problem with cats.
This insurance company is one of the few that offers wellness plans, though this option is quite expensive. However, you do get what you pay for.
Customizable
Wellness plans available
Multi-pet discount
Comprehensive coverage for cats
---
2.

Pumpkin Pet Insurance — Best Value
Pumpkin Pet Insurance is relatively new on the scene. It started offering pet insurance in 2019, focusing more on preventative care than other options on the market. Its plans are easy to understand, which you can't always say about other pet insurance companies.
It doesn't penalize customers for making claims and covers both chronic and dental diseases. Its plans offer 90% reimbursement, so they will cover most of your costs. They also cover sick exam fees.
Pumpkin Pet provides coverage throughout your pet's whole lifespan. It doesn't cut you off at a certain age. It does offer a bit less customization compared to other plans. You cannot change your reimbursement percentage, for instance.
Easy-to-understand plans
No penalty for claims
Comprehensive coverage
Covers pets as it age
Cannot adjust reimbursement percentage
---
3.

Trupanion Medical Pet Insurance
Trupanion does things a bit differently than other insurance companies. For instance, it offers no payout limits and a per-condition deductible. In other words, instead of an annual deductible, you pay per condition.
Once you meet the deductible on a condition, you won't have to pay for that condition anymore. However, you will have to pay for new conditions until those specific deductibles are reached.
Its plan is comprehensive and covers most conditions, including breed-specific conditions, congenital conditions, prescription pet food, and emergency conditions.
It does not offer a wellness plan. However, it does offer an add-on that covers alternative treatment, such as behavior modifications. It also provides an assistance add-on that covers property damage by your pet and a reward if they get lost.
It does not provide a multi-pet discount and requires a membership fee.
Per-condition deductible
Comprehensive coverage
Offers various add-ons
No multi-pet discount
No wellness plan is available
---
4.

Lemonade Pet Insurance

Lemonade is one of the fastest companies at paying claims. All its claims are processed by AI, allowing them to be paid in just a matter of seconds. Everything is managed through its smartphone app.
This efficiency makes its plan cheaper than most other plans out there.
Its core plan offers accident and illness coverage. However, it also has two plan add-ons, one of which covers wellness. Its coverage terms are adjustable, and its premiums are extremely low. Its other plans are easy to understand as well.
This company only provides coverage in 35 states, though. It also doesn't provide coverage for some older pets, but most cats can be covered.
Fast claim processing
Add-ons available
Cheaper than most plans
Only available in some areas
Older pets are not always covered
---
5.

Healthy Paws Pet Insurance

Healthy Paws offers a single plan for cats that covers emergency vet costs, including accidents, illnesses, and injuries. Many breed-specific conditions are covered. If you have a purebred cat, keep this in mind.
However, this company does not offer coverage for preventative care, such as vaccinations, checkups, and dental cleanings.
It is relatively inexpensive, but it charges extra fees that aren't necessarily disclosed in its plan costs. For instance, it requires a $25 member fee upon joining. It also doesn't offer multi-pet discounts.
Making claims is simple. Usually, claims are processed within 10 days. Sometimes, all you need to do is take a picture of your invoice
It does cover alternative therapies, like acupuncture and chiropractic. There are no caps or limitations on its coverage either.
Breed-specific conditions covered
Inexpensive
Straightforward plans
A few hidden fees
No preventative care covered
---
6.

Hartville Pet Insurance
Hartville provides insurance for all cats,  no matter their age. It doesn't turn down cats just because they're older.
It has a plan add-on that covers dental cleanings. It also has multi-pet discounts. You can choose a reimbursement rate of between 70% and 90%, depending on your needs. Rates tend to increase dramatically as your cat ages, however.
The plans can be somewhat confusing to understand. Some customers have complained that Hartville's exclusions aren't explicit.
Accident-only coverage is available and is much cheaper than some other options. One of the most significant benefits of Hartville Pet Insurance is the lack of annual coverage limits.
Add-on plan for dental cleanings
Flexible
No annual coverage limits
Accident-only plans available
Plans aren't clear
High premium increase as pets age
---
7.

AKC Pet Insurance
The AKC is one of the largest kennel clubs in the United States, so it only makes sense that it would be in the pet insurance business as well.
It advertises its plans as being customizable, and they are. However, all the add-on options can get a bit confusing. They also make the plan quite expensive, especially if you want many things covered.
AKC doesn't require a veterinary exam for enrollment. But its waiting periods are a bit confusing. It does offer accident-only coverage that is far cheaper than some other plans.
Customizable
No veterinary exam is required for enrollment
Accident-only coverage available
Confusing add-ons and plan builder
Complicated waiting periods
---
8.

Geico Pet Insurance
Geico offers a variety of different plans that vary significantly in costs. It even offers multiple wellness options, which vary in their total annual benefits.
Their wellness plans aren't great, though. You'll pay just about as much for the plan as you would save on your dog's preventative care. It is more like a savings plan than insurance.
Geico also offers many different discounts. For instance, you get a discount for multiple pets and for paying premiums annually. It also provides a discount for spayed and neutered pets.
However, it doesn't offer certain policy terms offered by some other insurers. For instance, it doesn't provide a plan with unlimited annual benefits or one with $0 deductibles.
Customizable plans
Wellness options
Many discounts
Customizable plans
Wellness options
Many discounts
---
9.

Progressive Pet Insurance

Progressive offers inexpensive cat insurance plans. Some start at as little as $6. Certain parts of its plans don't increase as your pet ages, such as wellness riders.
Its plans seem to be entirely customizable overall. For instance, it provides accident-only, accident and illness, and wellness plans. Its plans are generally cheaper than those of some other providers out there.
Progressive provides direct vet payments in certain cases. This makes payments far more straightforward than other plans, but not all veterinarians accept this coverage.
There are a few annual limit options and no choice at all for accident-only plans. It also doesn't provide any coverage for end-of-life expenses, like cremation.
Its website is sparse in information, making it difficult to determine what exclusions exist before you sign up.
Direct vet payments are available in certain cases
Flat-rate pricing on certain plan add-ons
Inexpensive plan options
No cremation or burial coverage
Limited annual limit coverage
Difficult to find information
---
10.

Figo Pet Insurance
Figo Pet Insurance offers three different plans for cats, with different pricing and coverage for each. Plan limits depend on the options that you pick. Only the top plan offers unlimited benefits.
It doesn't offer a wellness plan or vet examinations, even if you went to the vet because of a sick pet. However, it does provide an add-on that covers illness and accident vet exams.
Usually, pet insurance for cats is less expensive, but this isn't the case with Figo. Its plans for cats are a bit more expensive than those for dogs.
One minor benefit is Figo's app, which enables you to chat with a vet for free. There are also social benefits, such as finding other pet owners near you.
Adjustable plans
Pet Cloud app
Doesn't cover vet examinations
Cat plans are more expensive
No wellness options
---
Buyer's Guide: Choosing the Right Pet Insurance Plan for Cats
What to Look For in Pet Insurance for Cats
When rating pet insurance companies, there are several factors to keep in mind. Some of these things are easy to determine. For instance, some companies offer more plans and options than others. That can be determined quickly by exploring their websites.
Other things are reliant on customer reviews. Some companies repay claims instantly. Others can take months. Some may claim that many things are "pre-existing conditions," while other companies are a bit less stringent when repaying.
Here are a few of the most important factors to consider when looking at a company.
Policy Coverage
Not all plans cover the same stuff. Most companies will not cover pre-existing conditions. That is a rule across the whole industry. Otherwise, the insurance companies would lose money.
However, some have other exclusions. Breed-specific exclusions are standard, even for cats. If your cat is a specific breed, they may be more prone to certain health conditions. Preferably, these should be covered by your insurance. After all, they are more likely to occur than other issues.
This is more of a problem in dogs, but many insurance companies do it with cats too.
Congenital and hereditary conditions are commonly excluded. Even if you don't find out that your cat has a congenital issue until after enrolling them, some companies will count it as "pre-existing." Many pet insurance companies put breed-specific conditions in this category.
Not all companies cover lifelong care either. If your cat ends up with allergies or diabetes, their continued care may not be covered. Since these are expensive conditions, be sure to check.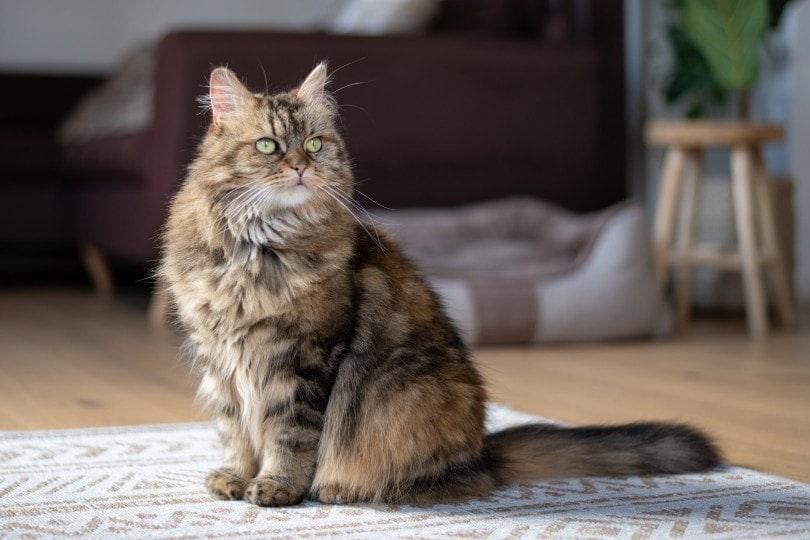 Customer Service & Reputation
Customer service varies from company to company. Of course, the only way to know how a company will respond to a question or complaint is to interact with its customer service department.
You can also read customer reviews, though it is essential to take an extensive sampling. It isn't uncommon for a few people to have a bad experience with a company, especially if they misunderstood their policy. However, if many people have bad experiences, you should take a second look at the pet insurance company. Luckily, most cat insurance companies seem to have a decent customer service department.
We recommend taking a complete look at your policy, especially the exclusions and waiting periods. The customer service team can't do anything about these policy terms. However, they are common causes of negative reviews.
Claim Repayment
Different companies repay at a different speed. Lemonade often repays within seconds, for instance. A few weeks is usually average, though. Lemonade is fast because it uses AI for the bulk of its repayment process. Therefore, claims can often get processed instantly.
However, some companies may take as long as a month to repay claims. Often, the advertised rate will be something smaller, like 2 weeks. But in reality, it may take longer. Reading customer reviews is going to be your best source of information in these cases.
Some companies may reject many of their claims. They may make dramatic jumps between past and new conditions, claiming that the linkage makes them pre-existing.
For instance, if your dog gets an ear infection once, some companies may claim that any issues with the dog's ear are pre-existing. Others will cover future conditions, though.
Price of Policy
Many things may affect the price of your policy. Your location plays a huge role, which is why companies require a zip code before they give you a quote.
Vet care costs vary depending on your location. Typically, rural areas have lower vet costs, while cities have higher costs. If the price of living in your area is high, vet bills probably will be high too. After all, the vet also has to account for the higher cost of them living there.
Pet insurance companies know this, so they will adjust the cost to your zip code. They may also adjust your costs if you move or if the prices rise in your area. Some companies may adjust your yearly costs considerably based on "rising vet costs."
Your pet's breed and age are also significant. Expect prices to rise as your pet gets older. This is common across all plans, though some do charge high premiums for older pets. Some plans may raise your costs if you file a claim, while others won't.
All these factors may raise the cost of your overall plan.
Plan Customization
Some companies may only offer one plan! Other companies offer two or three options. However, most offer quite a few and enable you to adjust specific options.
How you adjust your plan will determine your costs. Preferably, you want to find a balance between the coverage that you need and the lowest costs available.
You can usually adjust your deductible. The higher your deductible, the more you have to pay before your plan kicks in. Usually, costs are lower because your deductible is higher. Lower deductibles mean you won't have to pay as much before you get coverage, but your premiums will be higher.
Reimbursement options are usually adjustable as well. Typically, the highest that they go is 90%. Occasionally, companies offer a 100% option, but it is usually quite expensive.
The lower the reimbursement percentage, the lower the premium. But you'll have to pay more at the vet each time you go.
Payouts are sometimes controlled as well. This controls how much money that you can expect the company to pay each year. If you choose a lower amount, you may be out of luck if your cat suddenly has many expenses.
FAQ: Pet Insurance for Cats
Is pet insurance worth it for a cat?
Yes! Insurance is important for anything that you want to protect (there's even insurance for Uber drivers!) – and with a cat, vet bills can add up quickly. We recommend either investing in pet insurance or having a sizeable emergency fund of at least $3,000 for your cat's care should they need it.
Certain cat medical issues can get expensive. Heart conditions can cost thousands, for example. Unless you can pay for these costs up front, you should have pet insurance to soften the blow.
However, even with pet insurance, we recommend having your deductible saved in a bank account. After all, you'll still need to pay for a percentage of your pet's care and your deductible. That could potentially be hundreds of dollars, depending on your plan.
Is pet insurance cheaper for an indoor cat?
Some pet insurance companies may ask if your pet is indoors or outdoors. Outdoor cats are more prone to injury, so their insurance is more expensive.
However, there is no way for pet insurance companies to prove this. Some might refuse to pay for specific care if you list your cat as indoors. For example, if you tell them that your cat is indoors, but they later get attacked by another animal outside, the company could refuse to pay, even if your cat just escaped for a short period.
Many companies don't bother with any of this, though. They may not ask whether your cat is allowed to spend time outside at all. Some may ask but not make any rate adjustments.
Do know that getting discounts for having indoor cats is getting rarer.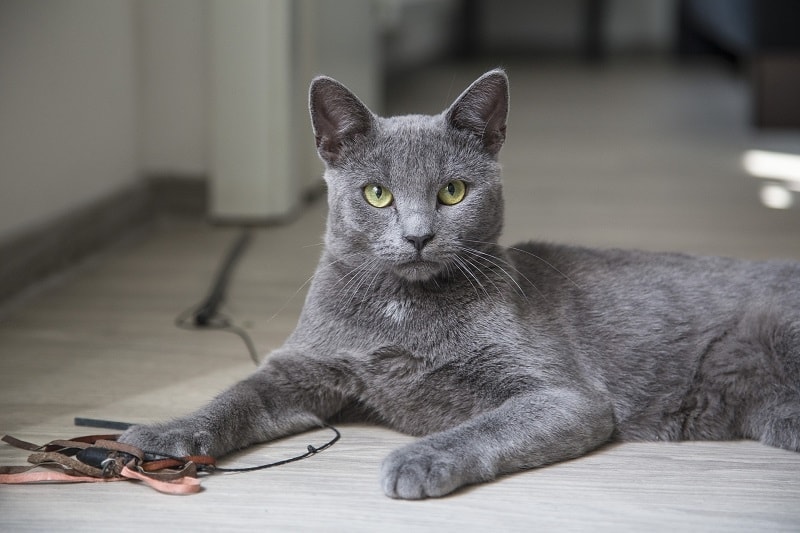 How much does cat insurance cost a month?
Typically, cat insurance costs somewhere between $20–$50 a month. It can vary depending on many different factors. Where you live is a big one. Your costs may double depending on your location.
However, other factors are also significant. What plan you choose and the age of your cat will increase or decrease your premium.
Often, cat insurance is cheaper than insurance for other animals. This isn't always the case, though. It depends on your cat's breed and other factors.
Does pet insurance cover vet checkups?
Most pet insurance just covers accidents and illnesses. If your pet randomly gets sick, it will cover the costs, assuming that the problem isn't one of the things that it excludes.
However, preventative care is typically not covered. Vaccinations, examinations, and similar care aren't provided for under most plans.
Some insurance companies do have wellness add-ons that you can purchase alongside your regular plan. In most cases, these are expensive because the company knows that you will use them.
Many wellness plans aren't worth it. Sometimes, they don't provide you with much extra money toward preventative care. You could just save up that money each month and cover it yourself! For this reason, we don't recommend wellness plans for most people unless you happen to find one that is cost-effective.
What Cat Insurance Provider Is Best for You?
Overall, Nationwide pet insurance is a great option. It offers many customization options and tends to be cheaper compared to the competition. It also has a wellness plan add-on if you're interested.
Its customer reviews are generally positive, and it provides multi-pet discounts. Its plans tend to cover things that other companies don't, which is one reason that they're higher-rated.
Pumpkin is a great budget option that also offers comprehensive coverage. It is cheaper than most, though it's not necessarily for every pet. That said, it has no age limits on pets and provides comprehensive coverage for cats. It has some of the most comprehensive plans on the market.
Healthy Paws Pet Insurance provides many different options. Its plans are straightforward to understand. If you're getting a headache looking at all the complex exclusions that other plans list, this may be a solid option.
Most importantly, for some cats, it covers breed-specific conditions. If you have a purebred known for health problems, you may want to get this insurance option.
Lemonade pet insurance is newer on the field. However, it uses AI technology that other companies do not, so it can be more efficient. This efficiency enables Lemonade to process some claims instantly. As long as the AI recognizes it as a valid claim, it can process it in seconds.
Lemonade is also cheaper because it requires less staffing. It doesn't need someone going through every claim.
Conclusion
Pet insurance for cats can cover many of the emergency costs often associated with illnesses and accidents. However, it doesn't usually cover preventative health care, so those costs will still come out of your pocket.
Cat insurance comes in all different shapes and sizes. The key is to figure out what sort of coverage that you need. How much can you pay out of pocket when you go to the vet? How much pet insurance can you pay each month?
If you have an emergency fund, you probably just need insurance to pick up the bill if that fund runs out. If it's easier for you to budget for pet insurance every month than pay a large bill, your better option may be to buy a more expensive plan.
---
Featured Image Credit: Jaromir Chalabala, Shutterstock