220+ Amazing Names For Boykin Spaniels: Ideas for Fun & Energetic Dogs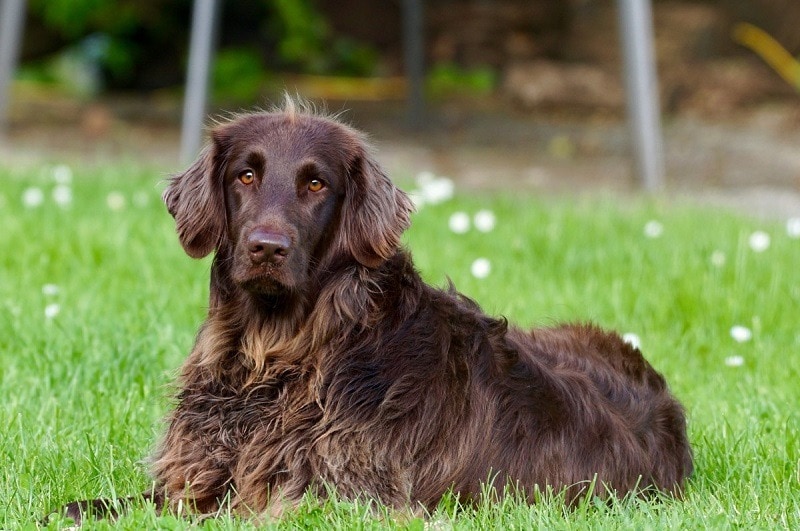 The Boykin spaniel was one of South Carolina's best-kept secrets until fairly recently. The breed is named for its founder, Whit Boykin. Whit also founded the eponymous tiny town in Kershaw County, where he bred spaniels in the early 1900s.
The patriarch of all Boykin spaniels was a small stray spaniel taken in by an acquaintance of Whit's. The dog started several generations of cross-breeding between Chesapeake Bay retrievers, cocker spaniels, English springer spaniels, and American water spaniels. Today, the Boykin spaniel is a purebred dog in its own right. The breed gained AKC registration in 2009.
If you recently added a Boykin to your family, you already know how fun and energetic the dogs are. Now you'll need to choose the right name, which can be overwhelming. We've compiled over 220 amazing names for you to consider for your Boykin spaniel.
Click to Jump Ahead:

How To Name Your Boykin Spaniel
Let's cover some dog-naming basics before we dive in. You should avoid any names that sound similar to other pets or people in your household. Rhyming names are cute in theory, but your dog Lassie might come running when you call for your cat Cassie.
You also want to consider any commands you'll use with your Boykin spaniel. The dog names Beau and Bo have been insanely popular recently, but we've excluded them from our list because they sound too much like "go" and "no."
Beyond that, naming your dog is a matter of preference. Have fun with the process, and enjoy reading through our list of names for Boykin spaniels.
Boykin Spaniel Names Based on Personality and Temperament
Some dogs practically name themselves. Do any of these names remind you of your dog's personality or temperament?
Blaze
Buddy
Captain
Duchess
Einstein
Happy
Hunter
Lucky
Loyal
Prince
Princess
Regal
Shadow
Sprint
Tiger
Boykin Spaniel Names Based on Appearance
Purebred Boykins are shades of brown that range from milk chocolate to a shade the AKC describes as "liver." The breed is known for its medium-length wavy coat. Your Boykin's stunning looks might inspire one of these names.
Brandy
Braun
Brownie
Caramel
Chai
Chestnut
Chip
Cinnamon
Coco
Cookie
Curly
Fawn
Mocha
Nougat
Nutmeg
Ginger
Sienna
Snickers
Teddy
Toffee
Whiskey
Ziggy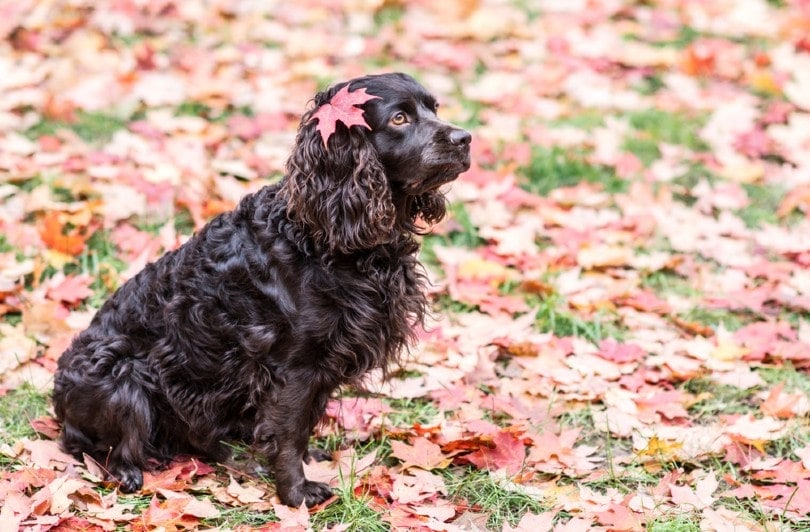 Vintage Boy Dog Names for Boykin Spaniels
We can look to books, movies, and TV shows from bygone eras for inspiration. Eddie was the Jack Russell terrier on the 1990s sitcom Frasier, and Kazan was the title character in James Oliver Curwood's 1914 novel. Which of these vintage boy dog names do you recognize?
Argos
Beethoven
Benji
Bruiser
Buck
Clifford
Colonel
Comet
Danny
Eddie
Fang
Jock
Kazan
Milo
Old Yeller
Otis
Pal
Petey
Rin Tin Tin
Shaggy
Sport
Spot
Thunderbolt
Toby
Tock
Toto
Tramp
Trusty
Vintage Girl Dog Names for Boykin Spaniels
We can look to history for vintage girl dog names, too. Queenie and Tippy were popular names in decades past, and Perdita was the mom dog in 101 Dalmatians. These are classic girl dog names that still sound cute today.
Brandy
Daisy
Dolly
Lady
Lassie
Nana
Penny
Pepper
Perdita
Sandy
Tippy
Queenie
Winn-Dixie
Boykin Spaniel Names Inspired by South Carolina Cities and Landmarks
You can pay homage to the breed's home state with one of these South Carolina names. These city and landmark names have a certain ring to them, making them an excellent choice for your Boykin.
Aiken
Allen
Camden
Carolina
Charles
Clinton
Clio
Dillon
Easley
Folly
Ford
Gaston
George
Laurens
Mallory
Manning
Marion
Nichols
Paris
Patriot
Quinby
Royal
Shaw
Tatum
Winona
York
Trendy Boy Dog Names for Boykin Spaniels
Some dog names have exploded in popularity in recent years. These names aren't unique by any means, but they sound catchy.
Ace
Apollo
Archie
Arlo
Axel
Baxter
Bandit
Bentley
Bruce
Bubba
Buster
Cash
Chester
Cooper
Dexter
Diesel
Duke
Finn
Gunner
Gus
Hank
Harley
Henry
Jack
Jasper
Jax
Kobe
Koda
Kylo
Leo
Lincoln
Loki
Lucky
Mac
Maverick
Max
Murphy
Ollie
Oscar
Ozzy
Porter
Remi
Rex
Rider
Rocky
Rocco
Rudy
Sarge
Scout
Simba
Toby
Tucker
Tyson
Wally
Walter
Winston
Zeke
Zeus
Trendy Girl Dog Names for Boykin Spaniels
Some organizations, including the AKC, keep track of popular dog names. These trendy girl dog names have topped the list in recent years.
Bailey
Bella
Bonnie
Charley
Chloe
Cleo
Cora
Diamond
Echo
Ellie
Gracie
Harleigh
Izzy
Lily
Luna
Mia
Minnie
Misty
Nala
Olive
Peaches
Piper
Pixie
Rosy
Roxy
Ruby
Sasha
Sassy
Skye
Sophie
Sugar
Tilly
Violet
Willow
Winnie
Zelda
Zena
Consider one of these Scandinavian names if you want to pay homage to your Nordic roots or just want a more unique dog name.
Anders
Anja
Alpine
Baltic
Björn
Elsa
Flicka
Freya
Hedvig
Henrik
Inga
Linnea
Lisbet
Nils
Norse
Olaf
Ragnar
Saga
Sven
Thor
Viking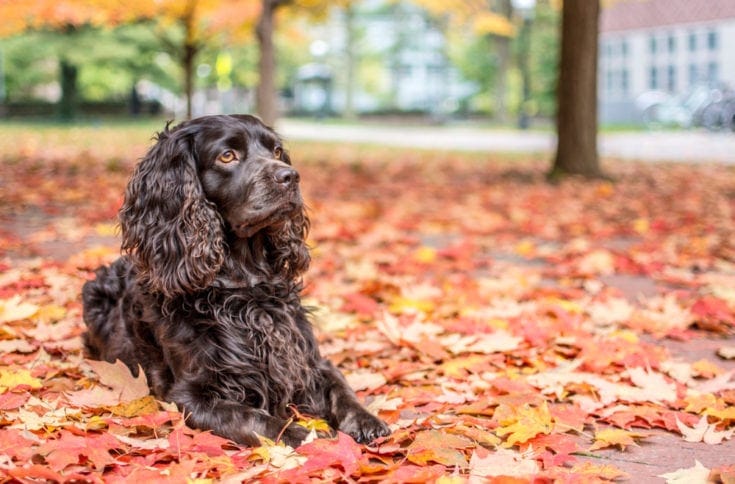 Final Thoughts
Traditional names like Spot and Daisy have never gone out of style. If you want something trendier, consider Bella or Diesel. Some of South Carolina's towns, like Quinby and York, make notable dog names.
When naming your Boykin spaniel, it's wise to avoid names that sound similar to the names of close friends and family. Your dog may be confused about who you're talking to or calling. You also want to avoid names that rhyme or sound like commands you'll use.
---