Can Dogs Eat Relish? Vet Approved Risks & FAQ
Relish is a tasty condiment that is often served alongside ketchup and mustard, and is particularly popular during the summer months at cookouts and bbqs, on hamburgers and hotdogs. And where there's a bbq, there will be dogs. So you might wonder whether dogs can safely eat relish. The answer is no, dogs should not eat relish. Depending on the recipe, there's a few ingredients that might make relish taste delicious, but make it hazardous for our dogs. Even those that don't contain harmful ingredients are likely to cause an upset stomach. Here's what you need to know before you let your dog eat any relish.

What's in Relish?
Many people think that relish is simply crushed pickles, but that is not the case. There are a lot more ingredients in relish than people realize, and many of them are potentially dangerous for dogs. Depending on the brand you buy, or the recipe you follow, relish can contain some (or all) of the following ingredients:
Cucumbers
Spices
Peppers (red or green)
Vinegar
Sweetener (natural or artificial)
Salt
Onion
Dogs should not ingest onions, high levels of salt, vinegar, or certain spices. Since relish contains high levels of these ingredients, dogs should not eat it. Of course, the ingredients in relish can vary between recipes, and if you are making your own at home, you could always leave out the onion and go easy on the salt if you know your dog is going to inevitably get a mouthful.
Can Dogs Eat Pickles?
Pickles are actually higher in sodium than relish, providing around 12% of a human daily requirement, versus 3-5%. This is because pickles are cucumbers pickled in water, salt, and vinegar. So although a small slice won't be harmful, you shouldn't let your dog eat a lot of pickles. High quantities of sodium (salt) can have a toxic effect or lead to dehydration. Not to mention that the pickling process has removed what little nutritional value the cucumber once had.
Relish Health Concerns
The main issue you are likely to encounter if your dog eats relish is mild stomach upset. Probably the bigger question is: what was the relish on? If your dog has managed to chow down on a hot dog or hamburger, then you are much more likely to be seeing some gastrointestinal consequences. If a dog eats something as fatty as a burger, it could cause vomiting and diarrhea, or even trigger an episode of pancreatitis.
If your dog has eaten something they shouldn't, your first step should always be to call your vet or the Poisons Hotline for advice. Most of the time, the advice will be to monitor your dog for any worrying signs, but if they have eaten something really toxic, or a large amount of really fatty foods, they might need some veterinary treatment.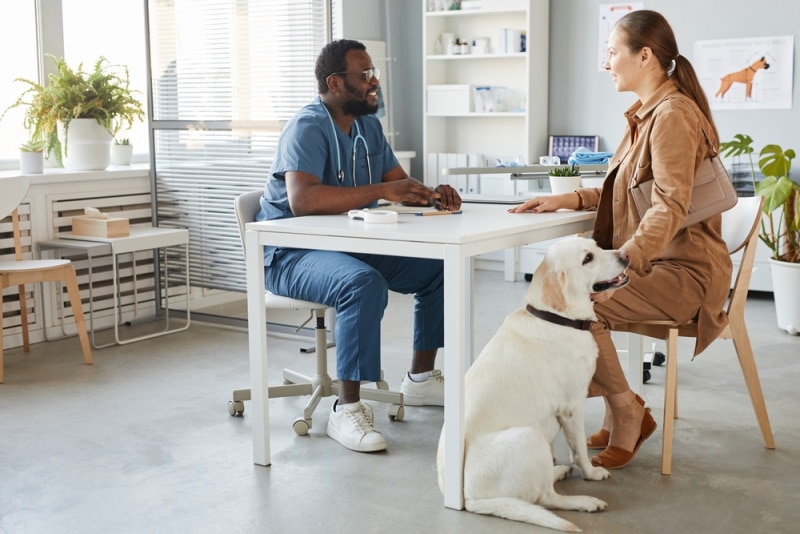 Conclusion
If you are worried about letting your dog eat relish or pickles, you should always double-check the ingredients. Most supermarket brands of relish don't contain onion, but there are some that do. It's certainly not a food you should be offering to your dog, but if they do manage to eat some, it is likely that the worst that will happen is an upset stomach. If you are worried they have eaten a lot, or eaten something even worse, do not hesitate to call your vet for advice – it's always better to err on the side of caution.
---