17 Colleges That Allow Dogs or Cats: 2023 Update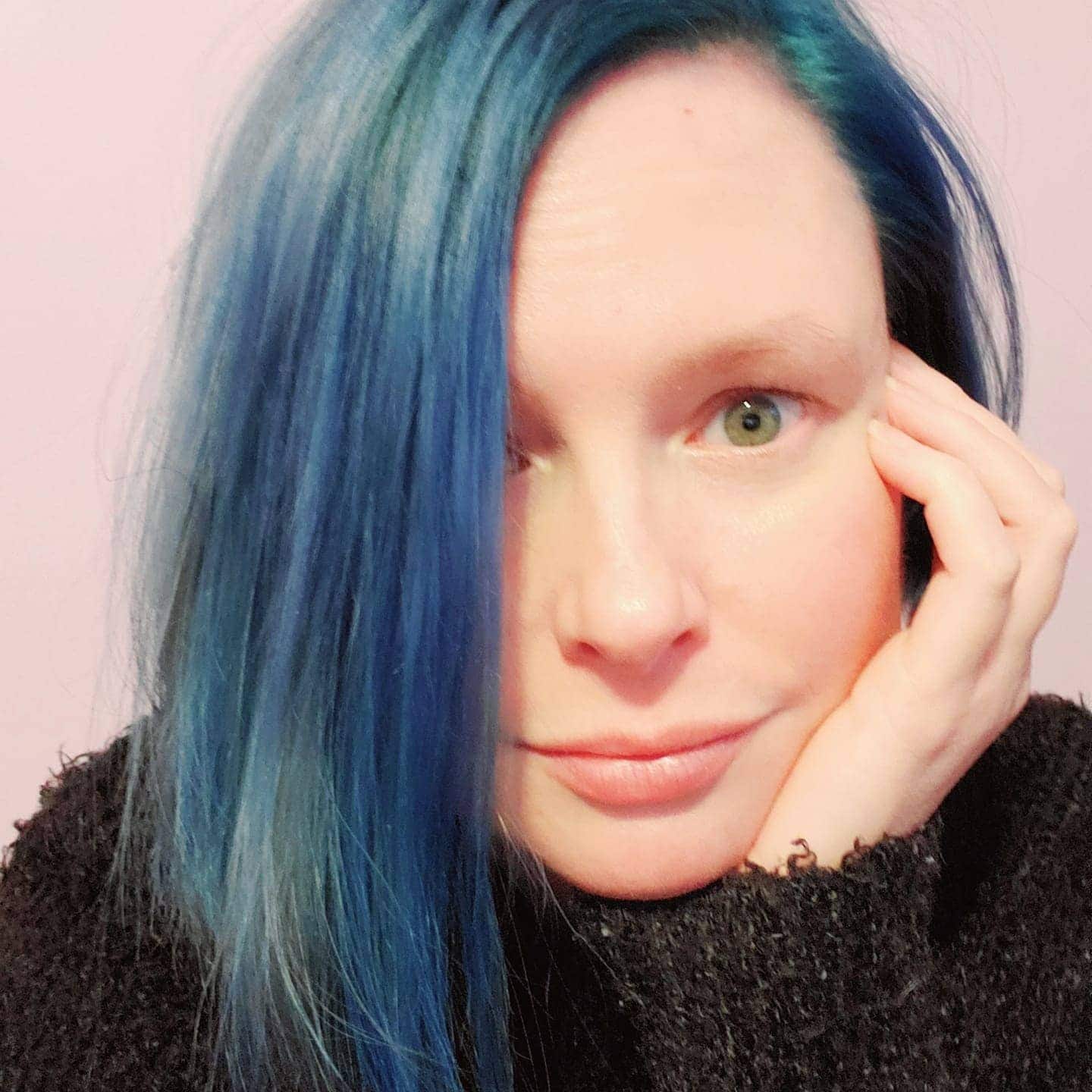 Starting college can be an exciting but nerve-wracking time. You'll be meeting new people, living on your own for the first time, and generally experiencing a lot of change! Bringing along your family pet can provide a lot of comfort, but unfortunately, there aren't many colleges and universities in the United States that allow pets like dogs and cats (service animals are allowed, of course, but pets don't have much luck). Many are okay with students having fish in their rooms, and some are even alright with small caged animals. But finding a college that will accept your four-legged furry friend is a lot more difficult.
There are a handful of colleges that are pet-friendly, though, and more are becoming so as the years go on. Want to find a college that will accept your cat or dog? Below are 17 that are pet-friendly.
The 17 Pet-Friendly Colleges
1.

Asbury Theological Seminary
If you've been looking for a pet-friendly seminary to attend, Asbury Theological Seminary might be a good fit. The school has on-campus pet-friendly housing both for those looking to room with someone and those seeking a place of their own. Cats and dogs up to 50 pounds are allowed in this housing, but you will need to pay a non-refundable pet fee. There's also a monthly pet fee as part of the rent.
---
2.

Chapman University
Chapman University allows cats and dogs (in fact, you can have two dogs in a household!), although there's a reasonably hefty pet deposit. You must also have personal liability insurance and provide a copy of it with your pet application. There are only four dog breeds that aren't allowed—Akitas, Dobermans, Rottweilers, and Pitbulls—but there don't seem to be any restrictions regarding feline breeds.
---
3.

Clarion University
Clarion University's policies regarding pets are from the 2019–2020 school year and are just a bit confusing. On one page, it says that only upperclassmen are allowed to have cats or dogs, but if you look at their pet policy, it doesn't mention upperclassmen at all. In fact, it says current residential students aren't allowed to obtain a cat or dog (indicating only incoming first-year students can bring pets). What is clear is that cats and dogs are considered large pets and are only allowed in certain campus housing. There are also a lot of rules about how old a cat or dog must be, how long they need to have lived with your family previously, and more. But it does seem they're allowed!
---
4.

Eckerd College
This college on Florida's Gulf Coast has allowed pets to live on campus since 1973. However, there are a few caveats when it comes to cats and dogs. Since these count as large pets, you can't bring one to campus until your second semester; you must also live in large pet housing and register your pet with the college's Pet Life Staff.
---
5.

Harvard
Harvard has several pet-friendly apartments on campus, but it doesn't look as though pets are allowed in resident halls. If you go the apartment route, you'll be able to have one dog or cat in your place after going through the proper application and registration process. There's no indication of whether this sort of housing is available to first-time students or if it's only for upper-level students, so you may have to contact the school to find out.
---
6.

Johnson and Wales University
If you're headed to Johnson and Wales University in Providence, RI, you'll be pleased to know that cats and dogs are allowed! However, they're only permitted in specific campus housing, which is a bit limited. You're also only allowed to have one pet per person, and cats and dogs must be at least a year old. Plus, you'll be paying a non-refundable cleaning fee for your animal and are required to submit proof of vaccinations and more.
---
7.

Lees-McRae College
Lees-McRae College is another that allows cats and dogs to live in particular campus housing. Luckily, there seem to be quite a few of these, including three resident halls, apartments, and houses. Dogs must be at least one year old, while cats must be at least six months old. Canines must have lived with you prior to moving to campus for at least ten months; for felines, it's only three months. Unfortunately, when it comes to dogs, a handful of breeds are not allowed on campus.
---
8.

Lehigh University
When it comes to Lehigh University, the pet policy only applies to sorority and fraternity houses (sorry, everyone else!). And it doesn't allow for all members of a chapter house to bring an animal; instead, it states that each house may have one cat or dog (probably for the purpose of a house mascot). Unfortunately, Lehigh isn't very pet-friendly, but if you'll be living in a sorority or frat house and want to bring your cat or dog, there's a slight possibility you may be able to do so.
---
9.

Lyon College
Lyon College is another that lets you bring your cat or dog from home to campus with you. You need to live in the pet-friendly specified housing to do this, and your pet must be on campus within the first two weeks of a semester; otherwise, they aren't allowed. Like with most colleges, cats and dogs must be of a certain age and must have previously lived with your family for a particular number of months.
---
10.

Pfeiffer University
If you plan on attending Pfeiffer University and have a cat or dog you want to bring along, you're in luck! Dogs and cats are permitted in a certain residential area (so long as you're a full-time student, at least), as the university feels pets can aid in bringing about a sense of community among students. Unfortunately, there are several dog breeds not allowed on campus, including German Shepherds and Huskies. And cats must contain 0% of any wild or feral lines, so if you have a hybrid kitty that's part wild cat, they won't be able to come. Most canines and felines can join you on campus, though!
---
11.

Stephens College
You can bring a host of different pets to Stephens College, including dogs and cats. As with all colleges and universities, there are several rules and restrictions, though. When it comes to canines, all must be crated when you aren't in the room with them, so if your pet goes crazy when in a crate, you could have issues. Cats and dogs must be fixed and be litter box or house trained. And there are a few dog breeds that aren't permitted. Don't have a cat or dog already? You might be able to foster a pet while you're on campus via the Second Chance Foster Program!
---
12.

Stetson University
Stetson University has a handful of pet-friendly on-campus housing, but you'll need to fill out a request to apply to bring your cat or dog with you. Their policy states that filling out this request isn't a guarantee that your pet will be allowed to accompany you to college, but it seems as if your pet fits the specific restrictions, they should be allowed. However, there is also limited space in the pet-friendly housing, so if there isn't room, your kitty or pup could be denied, too. And whatever you do, don't try to sneak your pet in—if caught, there will be a $500 fine and a conduct hearing!
---
13.

SUNY Canton
SUNY Canton knows how important pets can be so they have an entire pet wing for students with pets to live and within that wing is a dedicated dog floor. Whether you're bringing a cat or dog, you need to be approved to stay in the pet wing before you can apply for your pet to live there, too. The pet wing only has room for 48 students, though, so if living there is your goal, apply early!
---
14.

SUNY College of Technology at Alfred
https://www.instagram.com/p/CwV46Myp__b/?utm_source=ig_web_copy_link
SUNY College of Technology at Alfred does accept cats and dogs living in pet-friendly campus housing. But they have quite a list of dogs not allowed to join students, including Beagles, Chihuahuas, and Toy Poodles (and breeds mixed with any of the dogs on the list aren't permitted either). So, if you have a canine pal, they might not get to go to college with you. The only feline restriction is Bengal cats. Pets also can't live on campus during the summer, even if you take classes then.
---
15.

University of Northern Colorado
The University of Northern Colorado has two halls that allow dogs and cats. Since pet-friendly housing is limited, getting to live there is a first-come, first-serve sign-up deal. This university only has a limited number of dog breeds not allowed, like Boxers and Rottweilers. For felines, the university encourages (but does not require) that they be declawed (which we do not recommend!) or wear nail caps. All pets must be 6 months or older and be fixed to live on campus.
---
16.

University of Wyoming
The University of Wyoming has a handful of pet-friendly housing (that looks to be all apartments and not resident halls). One cat or dog is allowed per person; a non-refundable deposit is also required. Though no specific breeds are listed as being banned, the policy does state all breeds must be domesticated and non-aggressive. The policy also says a lot about cleaning up after your pet. Be prepared to ensure your pet's waste is cleaned up immediately and no lingering pet odors are around.
---
17.

Washington and Jefferson College
Washington and Jefferson College was one of the first schools in its region to allow accommodations for pets. As of now, they have two residence halls and the Pet House that cater to students with pets. When it comes to the Pet House, there are two people to a room, but only one animal is permitted per room. The residence halls have amenities such as a dog-washing station and lounge!
Conclusion
Colleges and universities have a lot of rules and restrictions when it comes to permitting dogs and cats to live with students, but you can find a pet-friendly college if it's vital to your needs. The ones on this list are, for the most part, fairly friendly to animals (though some have many breed restrictions for dogs). Check out the ones that interest you most and find the perfect college for yourself and your four-legged friend!
---