Do Labradoodles Bark a Lot? Everything You Need to Know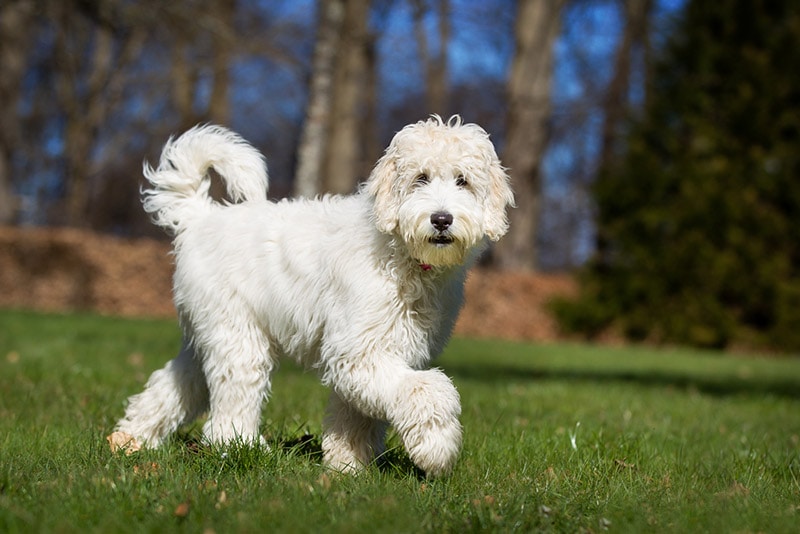 While barking can be a desirable trait in some dogs since it can notify you of intruders and other problems, there is such a thing as too much barking. Some dogs bark excessively, to the point that they'll bark at every sight and sound, as well as anything even remotely exciting to them.
With the rise of popularity in dogs like the Labradoodle, more and more people are trying to find out everything they should know before bringing a dog home. Knowing what to expect when it comes to barking and vocalization is an important aspect of dog selection.
Are Labradoodles big barkers, though? Labradoodles fall right in the middle of barking, often being considered moderate barkers.

Do Labradoodles Bark a Lot?
This means that you can expect a Labradoodle to bark at appropriate times, like to notify you of a knock at the front door or an intruder on your property, but they are unlikely to bark excessively at nothing in particular.
Some Labradoodles may bark at things that are exciting to them, like squirrels and their favorite toys. They can make good alert dogs since they are likely to let out their barks when something doesn't seem right. This tendency often makes them good dogs for apartment and condo living since they are unlikely to bother neighbors with excessive, inappropriate barking.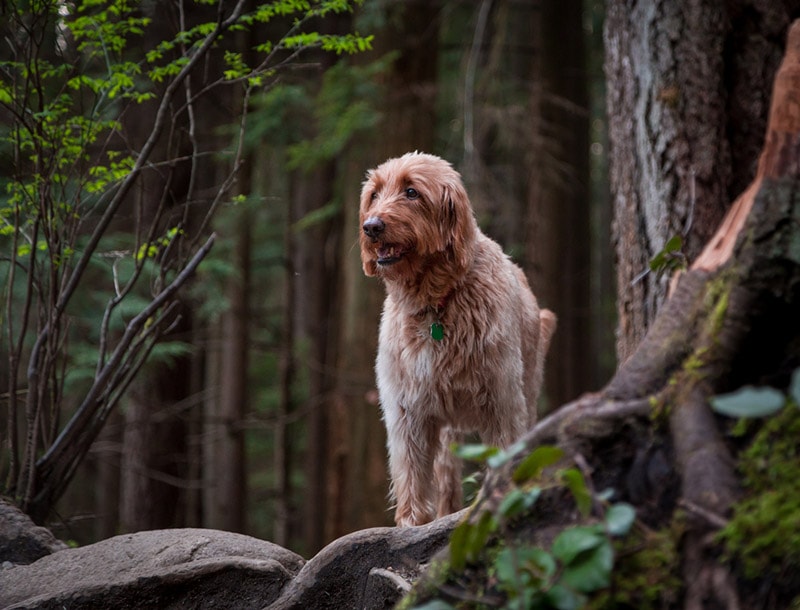 Training Your Dog to Bark Less
There's no guarantee that you won't end up with a Labradoodle that enjoys barking excessively, so training and behavior modification may be necessary to help your dog keep their barking in check.
Start by rewarding your Labradoodle when they are behaving appropriately. When your dog is staying calm and quiet, reward them with attention or a treat. You should also ensure that you are meeting your Labradoodle's mental and physical needs.
These pups need at least an hour of exercise every day, and one-on-one attention is also important. Puzzles, games, a rotation of interesting toys, and different types of activity can help your dog burn excess energy. Anxious, bored, or lonely dogs are far more likely to bark excessively than happy, confident, comfortable dogs.
If all else fails, you may need to enlist the assistance of a behavioral trainer. Stick to positive reinforcement methods and work with a trainer if needed.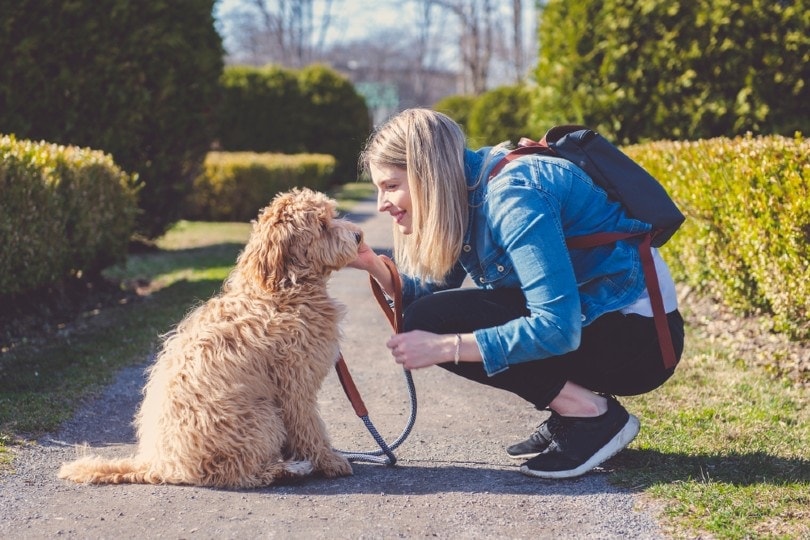 In Conclusion
If you decide to bring home a Labradoodle, you can likely expect a moderate barker or a dog that barks at appropriate times. Each dog is different, though, and it's not uncommon to have a dog that barks when excited, overstimulated, bored, or stressed.
If your Labradoodle seems to bark excessively or inappropriately, start working with them through positive reinforcement of good behavior, as well as trying to identify the reasons that your dog is barking excessively. A behavioral trainer can help you if you're struggling to get the barking under control. Ensure that you're giving your Labradoodle plenty of attention and exercise every day to prevent boredom and bad behavior.
---