Do Maltipoos Like to Be Held? How to Treat Your Dog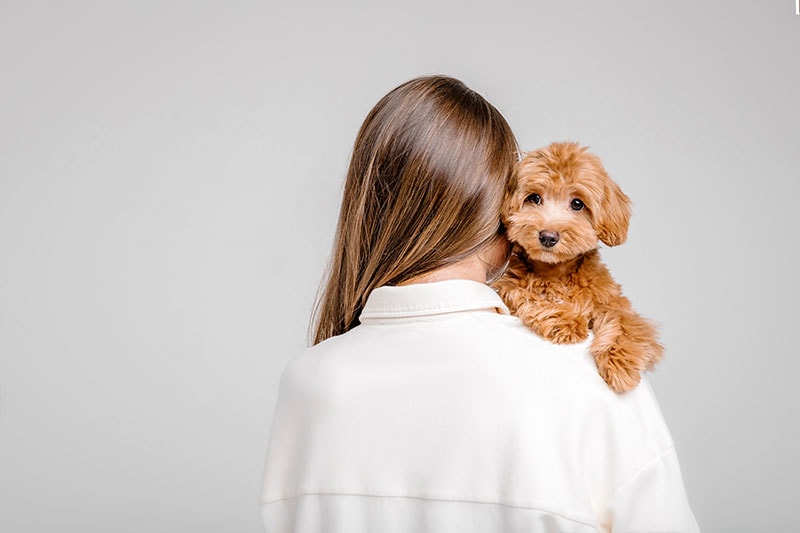 Maltipoos are a designer breed that is not only adorable and the perfect size for many living situations, but they have inherited many of the positive traits of the Maltese and the Poodle. Both are highly affectionate breeds, so it's understandable that the Maltipoo is also. Maltipoos love to be held by their owners, and some enjoy it too much.
What can you expect when adopting a sweet and loving Maltipoo? Is it the right breed for you? Keep reading to learn more.

When Do They Want to Be Held More Often?
When the Maltipoo isn't feeling well or is scared, they will ask for more attention, while other breeds prefer some time alone. If they demand more attention than usual, it could mean they aren't feeling well. However, if you have changed their routine or the home, such as moving the furniture or adopting a new pet, expect them to need a few more cuddles.
Can You Hold Your Maltipoo Too Much?
For some breeds, holding them too much can lead to behavior problems as they learn to expect it and eventually demand to be held. For Maltipoos, it is the opposite. They can act out when they aren't held because of their various personality traits inherited from the Maltese and the poodle. They not only crave attention, but they need it. When they don't receive it, they may demand it simply because it is in their nature.
Holding your Maltipoo creates a bond with your pup. Having guests hold them trains them to socialize well with unfamiliar people, so they learn to enjoy the attention of others instead of being wary.
However, you should know you can still set boundaries with your Maltipoo. You shouldn't need to hold them whenever they demand it, especially if you are busy. If you know their demands aren't because of an illness or other understandable reason, it's okay to say no.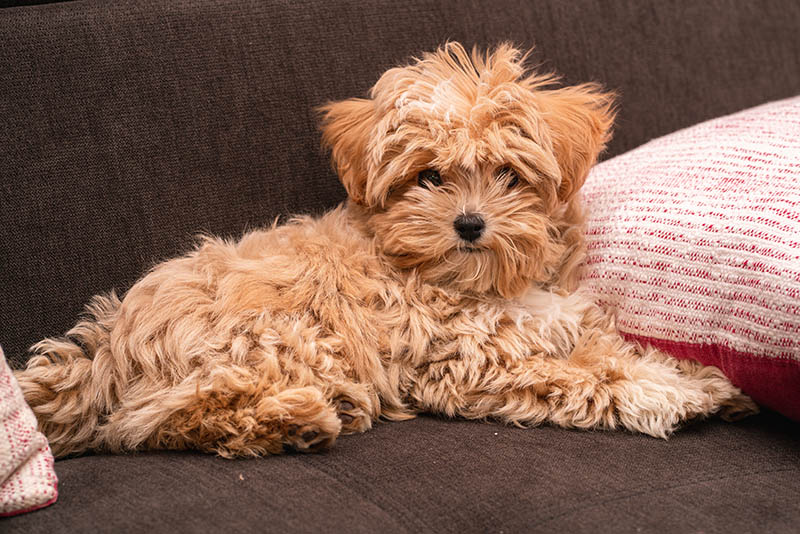 Do Maltipoos Have Any Behavioral Problems?
Just like any breed, Maltipoos are prone to certain behavioral problems. This breed's most common are almost all directly tied to their need for constant attention. Because they need to feel a close bond with their owner and immediate family or receive attention from guests to your home regularly, they can easily feel separation anxiety. You should consider this before adopting a Maltipoo, especially if you are away from home for long hours or travel a lot.
Separation anxiety and boredom caused by not receiving attention from cuddles or playtime can lead to other behavioral problems, such as barking, whining, and destructiveness. When feeling rambunctious, they may injure small children by jumping or if they attempt to hold them. You can usually avoid these behaviors with regular physical and mental stimulation.
Is a Maltipoo Right for You?
The Maltipoo is a great pup for many living situations. Being a small breed, they are great for apartment living or older adults seeking a companion animal. Because they can be highly active, the Maltipoo may be too hyper for young children. This is in their nature, so while the Maltipoos are family-friendly, they are best for families with older children.

Conclusion
The Maltipoo is the best of both the Maltese and the Poodle. As a sweet and loving breed, they love to be held but require constant attention to prevent behavioral problems. With early training and plenty of physical and mental stimulation, the Maltipoo is a superb choice for anyone from a family with older children to an older adult needing a companion animal with relatively minimal care.
---