Do Ragdoll Cats Like Water? Can They Swim?
While Ragdoll cats are known for their striking appearance, sweet ways, and docile nature, they are also known for their love of water. Many pet owners wonder if Ragdoll cats like water and what they can expect when they bring a Ragdoll kitten home. Yes, Ragdoll cats do like water and they can swim.
However, you can't just throw your Ragdoll into the pool's deep end and expect it to swim naturally. Although most enjoy playing in it, some may dislike it as much as other breeds.
Do Ragdoll Cats Like Water?
Ragdoll cats typically aren't scared of water and have no problem playing around in it. In fact, it's possible that you'll find your Ragdoll cat standing near the shower when it's running or swatting a paw at the steady stream of water that runs into the kitchen sink as it streams out of the faucet.
However, that doesn't mean that your Ragdoll cat is going to want to be in the water all the time or that it's going to enjoy getting a bath. Most animals don't like baths or being submerged in water, and the Ragdoll is no different. If you train your Ragdoll cat from when it was a kitten, it might enjoy taking a bath, but that's not a guarantee.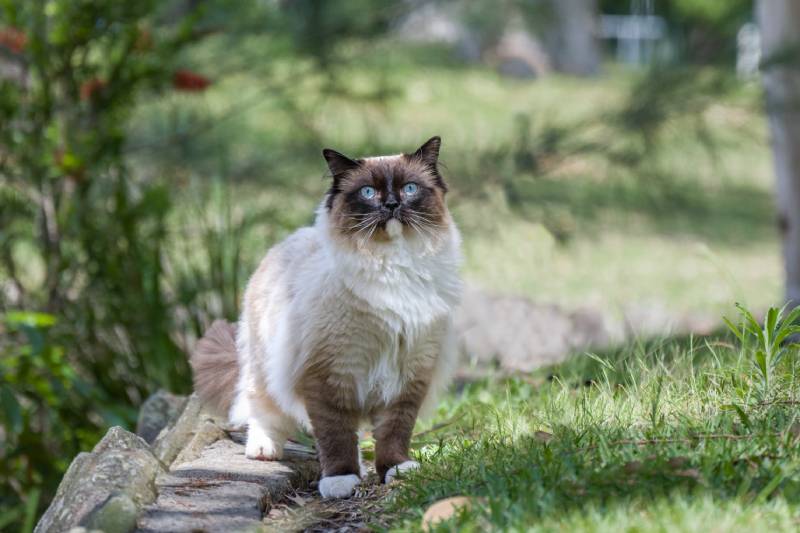 Can Ragdoll Cats Swim?
Yes, technically, Ragdoll cats can swim, but that doesn't mean you can leave them unattended in the pool or any other body of water. You should always supervise your cat playing in the water, just as you would with a dog or any pet.

Reasons My Ragdoll Cat Doesn't Like Water
Of course, there's a chance that your Ragdoll cat doesn't like water. There are a few reasons your feline might hate the idea of baths, swimming, or being in the water.
It's a survival instinct
Some cats don't like the smell of the water
It may have suffered a past trauma
Ragdolls and most breeds like to stay clean, and some may not like having their fur wet. Wet fur can drop the cat's body temperature, and some prefer to stay dry and warm. Also, the smell of chlorine in the pool or fragrant soap in the bath may repel some felines.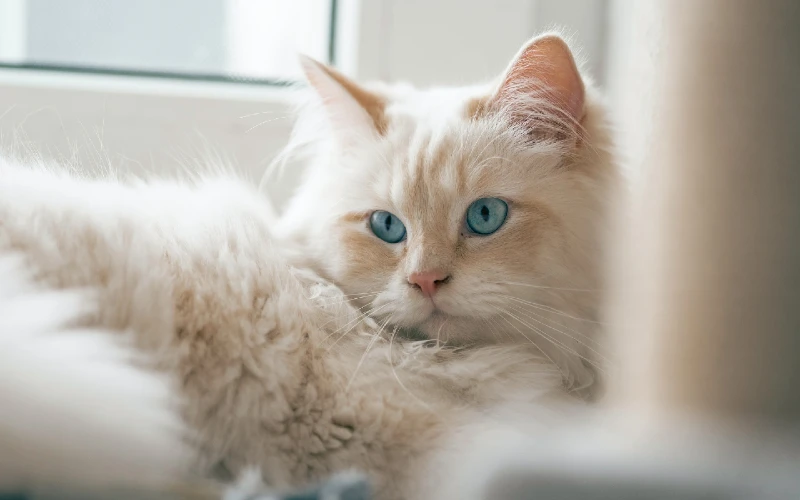 Conclusion
Yes, Ragdoll cats like water, and they can swim. However, if you want your Ragdoll to do well with baths and swimming, you should start training it soon so it will get used to the water. Kittens are easier to train, regarding bath time, but adults need a little more time to adapt. Compared to other breeds, the Ragdoll is more likely to enjoy sharing your shower or bath, but some prefer to stay dry. Whether your Ragdoll is a water lover or not, it's a remarkable feline and an excellent pet.
---