Furbo Dog Camera Review 2023: Pros & Cons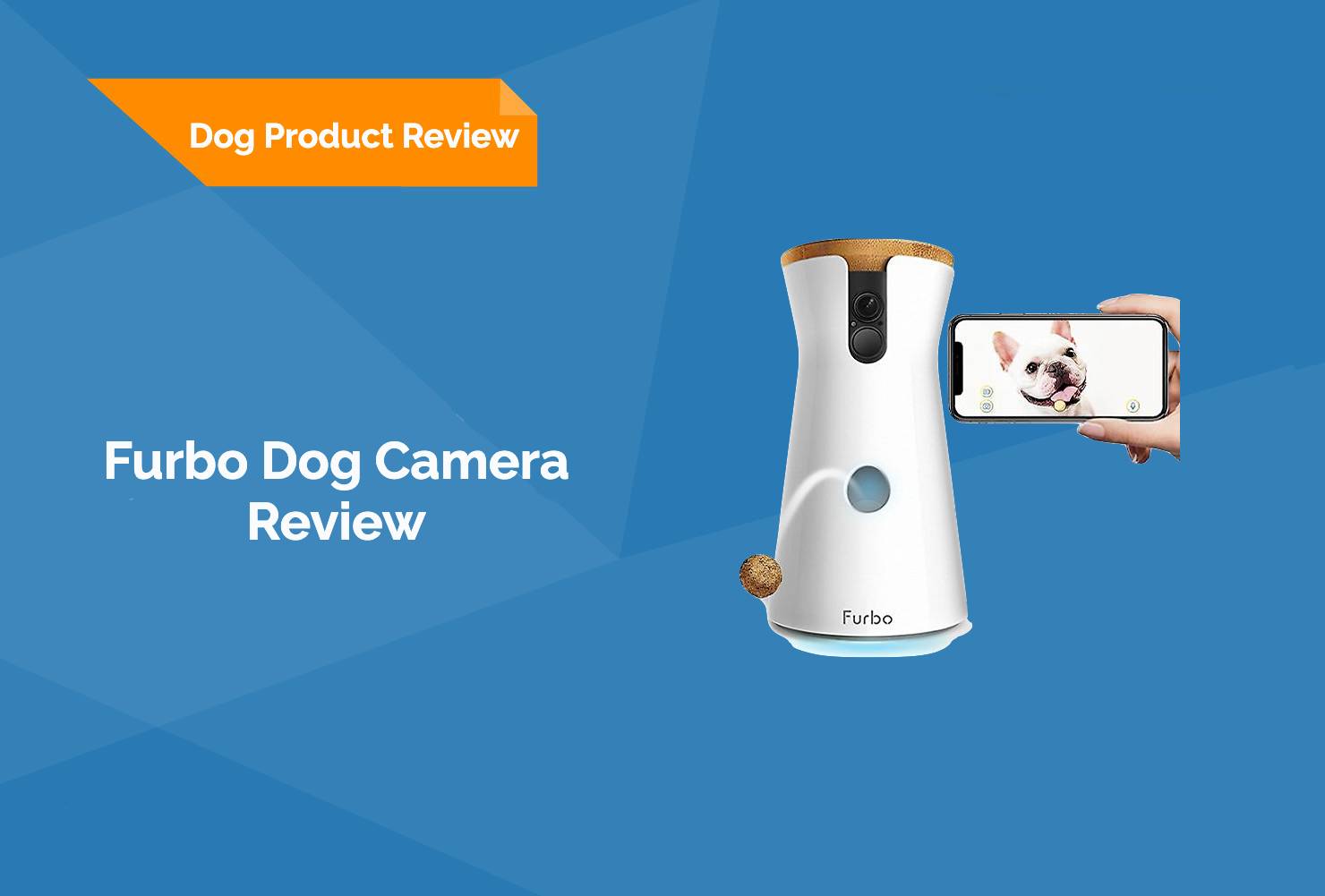 Our Final Verdict
We give the Furbo Dog Camera a rating of 4.0 out of 5 stars.
Build Quality: 5/5
Power: 4/5
Features: 5/5
Price: 3/5
The Furbo Dog Camera is a great way to know what your pet is doing when you are not around, and it gives you another line of defense for your home to protect you from intruders. Barking will automatically turn on audio communication so you can talk with your dog to calm it down. It's a lightweight device that contains a camera with a wide-angle lens and infrared technology so you can see in the dark. It has a microphone, speaker, bark sensor, and treat dispenser to make sure your pet is well cared for while you are away. Read our Furbo Dog Camera review to see what you should know about this dog gadget:
Furbo Dog Camera Review – A Quick Look
1080p wide-angle camera
Night vision
Live stream video
Treat dispenser
Microphone
Expensive
Doesn't throw treats fear
Some aspects are difficult to set up
Specifications
Brand Name: Furbo
Model: Furbo2
Height: 8.86 inches
Length: 4.72 inches
Width: 5.91 inches
Microphone: Yes
Camera type: 1080p
Zoom: 4x
Compatible with: iOS and Android
Works with Alexa: Yes
WiFi: Yes
1080p Full HD Camera with Night Vision
The 1080p full HD camera provides you with a clear image that lets you see a 160-degree angle of your home at any time using an app on your phone. When the lights are out, you can turn on infrared technology to allow you to see what is happening. The built-in infrared flashlight floods the area with invisible light, and the built-in sensor can use it to put an image of the room on your screen. The Furbo dog camera will also record 15-second video clips or live stream the environment so you can keep a record of the activities that take place
Microphone and Speaker
The microphone and speaker allow you to hear what is going on in the room with the Furbo. You can also use the speaker to let your dog hear your voice, so you can comfort it if you are away for several hours. You can also give your dog commands if you have it trained, and it gives you a way to communicate with a house sitter.
Works with iOS and Android
You will control your Furbo Dog Camera using an app on a smartphone or tablet running iOS or Android operating system. These apps give you easy access to all of the functions available from anywhere with internet access. These apps allow you to record and save video, turn on infrared light, activate the speaker, and dispense treats easily.
Subscription Based
Unfortunately, many of the best features like event-based cloud recording, smart alerts, scheduling, and more require you to pay a fairly expensive monthly subscription. You can use other apps to get some of the features, but it isn't very easy and not as good.

Furbo Dog Camera: FAQ
Can My Family Members And I Connect To The Furbo At The Same Time?
Yes, two or more people can connect and view the video simultaneously, but only one person can use the speaker or throw treats.
Do They Make A Furbo For Cats?
Unfortunately, the Furbo Dog Camera is the only version they make. Aside from the barking sensor, there is no reason you can't use this product to keep an eye on your cats. Who says you can't use it as a Furbo pet camera?
Can I Use Different Treat Brands With The Furbo?
Yes, you can use any treats you like as long as they fit through the hole.
Does The Furbo Come With A Warranty?
Yes, the Furbo comes with a 1-year warranty, and you can also exchange it for another product within 30 days if you don't like it.
Will It Work Outside The United States?
Yes, the Furbo will work anywhere in the world as long as you have the app and an internet connection.
What the Users Say
We've searched the internet to find out what other people that have purchased the Furbo are saying, and these are some of the things we found:
Most people love the features offered by the Furbo.
Many people complain that you need a subscription to access many of the features.
Many people are surprised to learn their dogs are so lazy.
Many people enjoy giving their dog treats from distant locations
Many people mention that the Furbo helps them feel closer to their pet.
Some people mentioned that they like getting alerts that their dogs are barking.
Some people mention that the night vision takes a while to focus
Some people have a hard time setting up the app.
Some people mentioned that the app freezes often.
A few people complained the daytime image was blurry.
Conclusion
The Furbo Dog Camera is a little expensive, but it is well worth it if you spend a lot of time away from home. Receiving a signal when your pet starts barking can help you detect intruders before they have time to make a getaway. It also helps calm your dog if it's barking because of the mailman, but most importantly, it lets you spend more time with your pet. It can hear your voice, and you can even give it treats to help stave off hunger until you get home. We wish it allowed more features to work without the subscription, but we still recommend the Furbo because of its usefulness.
We hope you have enjoyed reading this review and have decided to give it a try in your home. If this device has helped bring you and your pet closer, please share this review of the Furbo Dog Camera on Facebook and Twitter.
Check out some of our top trending dog gadget posts: