168 Original Names For German Shorthaired Pointers: Ideas for Majestic Dogs
German Shorthaired Pointers are a powerful, large-sized dog breed with floppy ears and dark brown eyes. These dogs were originally bred as hunters, and they have carried their high energy levels and hunting drives through the years.
This dog breed needs a name just as majestic as theirs, and if you have brought home a new German Shorthaired Pointer, you might be struggling to find the perfect name for your new companion.
Click to Jump Ahead:

How To Name Your German Shorthaired Pointer
When choosing the "perfect" name for your German Shorthaired Pointer, you want to think of names that have meaning to this proud and loyal dog breed. Names can range from simple things, such as their favorite toy, or perhaps a name that describe their appearance. However, names that have value or important meanings can also be suitable.
It can take a while to find the right name for your German Shorthaired Pointer, so choose one that matches their features and personality, or has an inspirational meaning that fits well with your dog.
There is no right or wrong name, but some go well with the dog breed itself, while others can be unique to your dog, as well as your style and taste.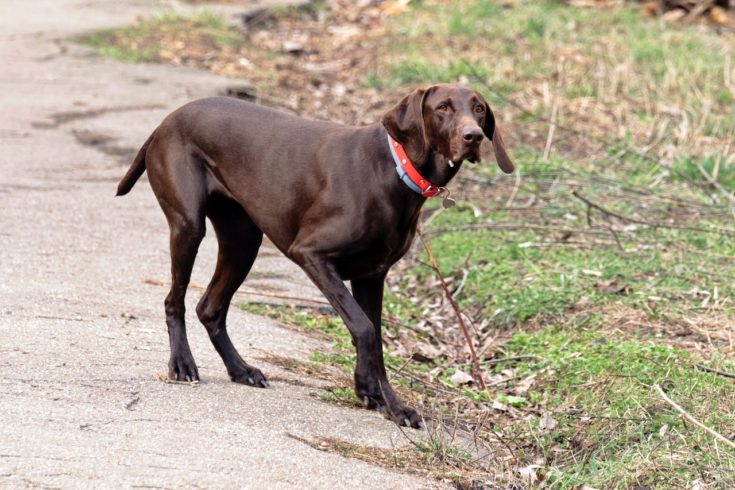 Male German Shorthaired Pointer Names
Male German Shorthaired Pointers are strong and loyal, always willing to protect their family with their notable strength and agility. As such, they would do well with a name that matches these breed traits.
Pointer
Bruno
Mack
Dolf
Flash
Boris
Isla
Duke
Trooper
Tank
Zeus
Ranger
Moose
Ajax
Bandit
Huck
Butch
Gunner
Duke
Trigger
Rebel
Archer
Ammo
Bullet
Thunder
Blade
Hounder
Nipper
Kronos
Kylo
Samson
Kane/Cane
Riker
Tyson
Diablo
Ghost
Ripley
Dozer
Barrett
Amell
Runner
Hunter
Gaston
Remo
Griffin
Rick
Oscar
Angus
Boris
Conner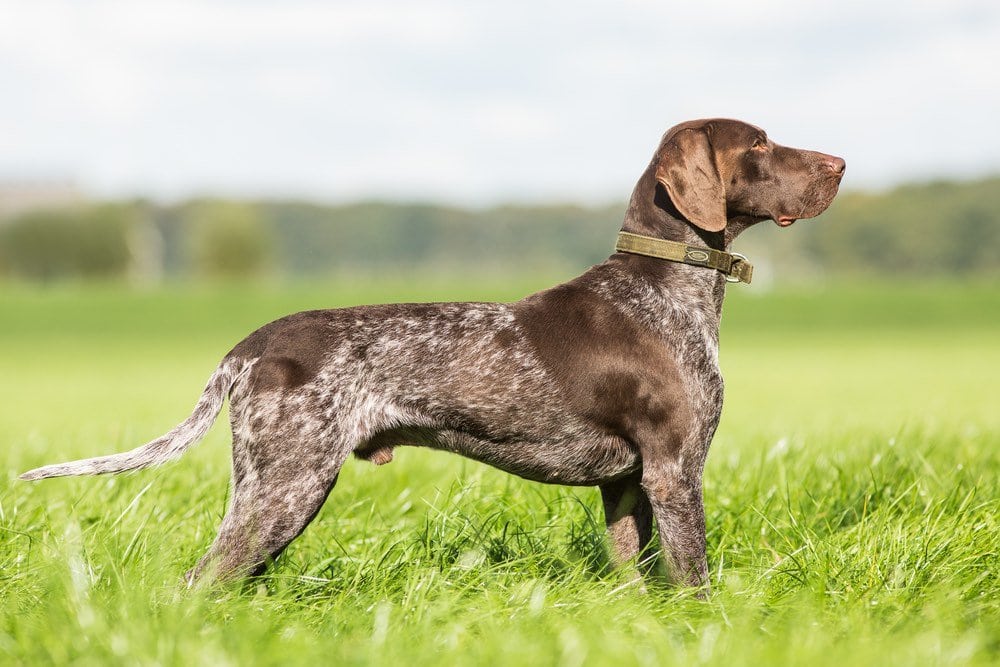 Female German Shorthaired Pointer Names
Female German Shorthaired Pointers are feminine, strong, and independent dogs that deserve a strong name to match their tough and strong energy.
Luna
Katrina
Sadie
Dakota
Akita
Harley
Freya
Huntress
Elektra
Joan
Callisto
Katniss
Raven
Storm
Nala
Pandora
Sasha
Sage
Pepper
Artemis
Freya
Athena
Katana
Cruella
Widow
Olympia
Cleopatra
Rhea
Merida
Honor
Koa
Cecelie
Sniper
Zara
Astra
Gwen
Rhodes
Vandal
Khaleesi
Andria
Slade
Hera
Karla
Lenna
Valerie
Nina
Astra
Carmela
Meera
Lois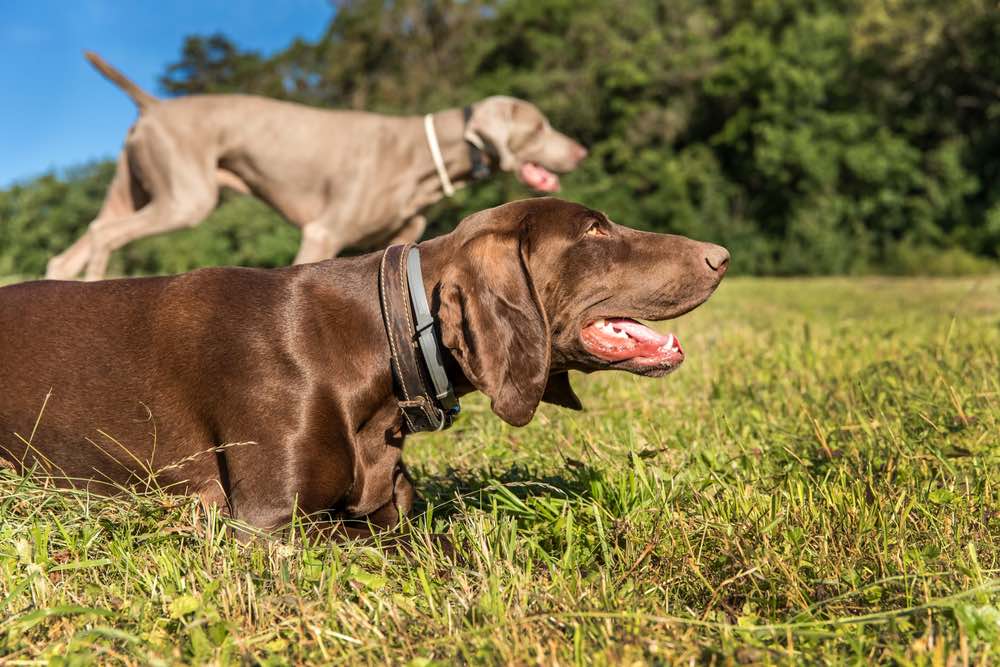 Cute German Shorthaired Pointer Names
If you are looking for something cute and simple to name your German Shorthaired Pointer, these names might be a good fit.
Archie
Bonnie
Baby
Clover
Dixie
Bolt
Goose
Finn
Frodo
Cooper
Colby
Charlie
Quinn
Tucker
Sawyer
Toby
Lady
Rex
Bailey
Jett
Ivy
Fern
Moxy
Rose
Sniffer
Blair
Conan
Daisy
Kasey
Luca
Klaus
Mira
Oslo
Skip
Tess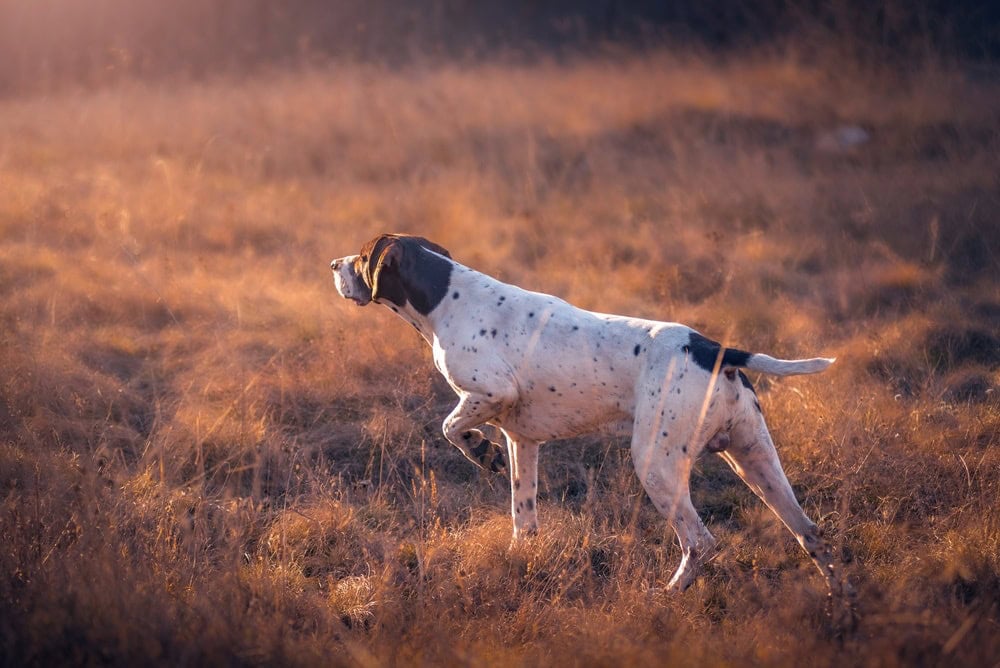 Cool German Shorthaired Pointer Names
There's no doubt that German Shorthaired Pointers are cool and tough dogs. So, a cool and unique name might be the perfect fit for your dog, that fits either their personality or appearance.
Chestnut
Liver
Digby
Spots
Borax
Coco
Speedy
Dart
Mischief
Zippy
Pearl
Biker
Patch/Patches
Quail
Triever
Point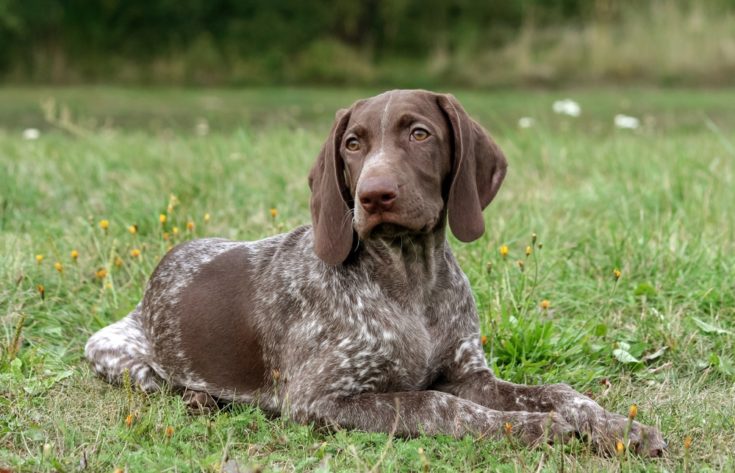 Rare German Shorthaired Pointer Names
If a simple name isn't the right choice for your German Shorthaired Pointer, then these rare dog names for strong and loyal dogs might be.
Amista
Chamorro
Waren
Reinhald
Zhen
Iselda
Juniper
Sorrel
Pepa
Bruiser
Kalmin
Aaron
Tilda
Isa
Matilda
Ebba
Kahlan

Final Thoughts
With so many fitting names for the German Shorthaired Pointer dog breed, you might be having a difficult time finding the right one. The name you choose for your dog can be simple, or unique with a special meaning. Some of the best names for German Shorthair Pointers will be words translating to strength, loyalty, or even appearance or personality-based names. We hope that this article has helped you pick the right name for your canine companion.
See also:
---