If you have cats, your house has cat hair. Unless you are rooming with a hairless breed, loving a cat means plucking strands of fur off the recliner and out of your morning coffee. But did you know there's a lot more to cat hair than meets the eye?
For instance, did you realize cats have 60,000 hairs per square inch on their backs and about 120,000 hairs per square inch on their undersides? Whipping out a calculator and our rusty math skills, we figured that the average cat is sprouting around 40 million hairs—give or take a few million depending on the breed.
Cats need all that hair for a reason, and it's not just to coat your sofa, carpet, and favorite bedspread. Hair is a vital part of a cat's integumentary system, which regulates body temperature, protects internal structures, and helps conceal the animal from predators and prey alike.

The Humans Guide to Cat Hair
With some exceptions, like so-called hairless cats (which aren't hairless at all), felines sport four distinct types of hairs: down hairs, awn hairs, guard hairs, and vibrissae (whiskers).
"We figured that the average cat is sprouting around 40 million hairs—give or take a few million depending on the breed."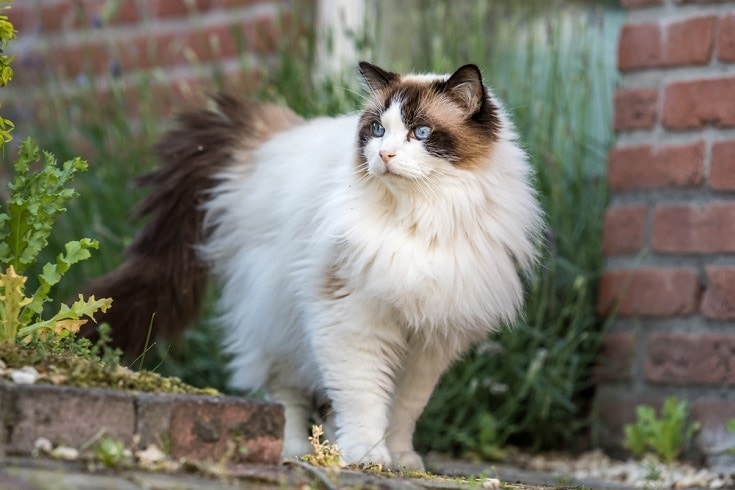 Not every cat has all four fur types. Some, such as the Sphynx, are covered only in a single hair variety called vellus. This baby-fine hair is the same type that covers most of a human's skin. Cat hair can be long or short, curly or straight, plush or thin, fine or coarse depending on its breed.
The Different Types of Cat Furs / Coats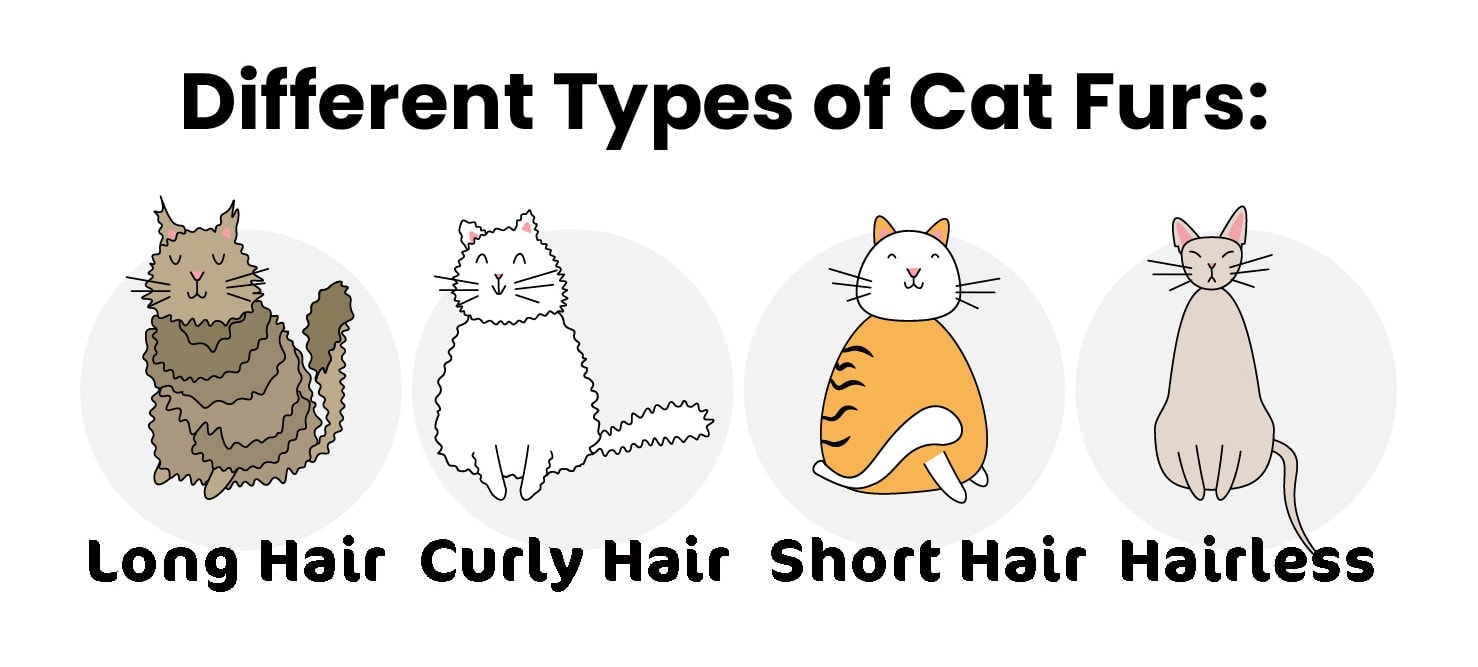 A cat's hairstyle is generally determined by its breed. Some of the most distinctive and popular breeds include:
Stay alert to your animal's skin and hair needs. Hair protects a cat's body and helps regulate temperature, meaning it's more than just beautiful. It's important to cat health. Long-haired cats need plenty of grooming, and hairless ones require special care to stay warm. With any cat, be especially gentle with its whiskers since these are sensory organs as well as hair.
Related Read: Are American Shorthair Cats Hypoallergenic?

A Furry Situation
Keeping your house cat hair-free can be a challenge. While Modern Salon might not be much help, choosing the right breed, providing appropriate grooming, and tackling household chores with energy will go a long way toward making your cat – and your furniture – beautiful and enjoyable.
What are your tips and tricks for cleaning up cat hair?
Let us know below in the comments.
---
Feature Image Credit: Shutterstock, Media Whalestock