190 Halloween Cat Names: Ideas for Your Spooky and Mysterious Cat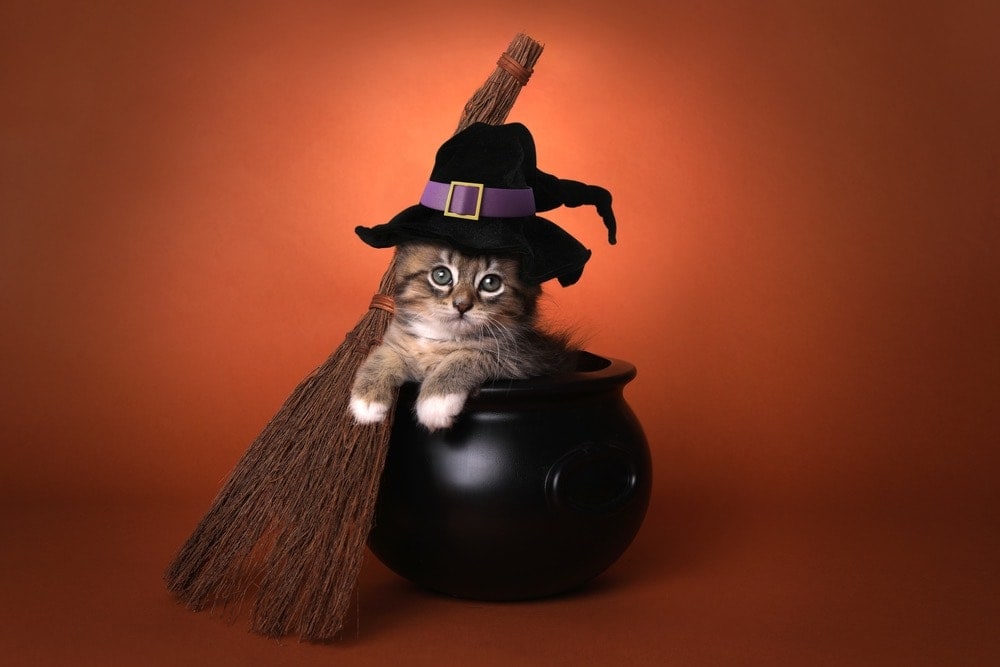 Picking a name is a fun part of getting a new cat or kitten. There are so many names to choose from, it can be hard to decide on a good one.
In this article, we'll focus on Halloween-inspired names for your cat. Whether your cat is black or any other color, we'll help you find the right name for your furry little familiar!
How to Name Your Cat
Before we look at specific names, here are some helpful tips on naming your cat.
The most important thing to keep in mind is to take your time. Don't feel rushed to pick a name right away if you're not sure. Take some time to get to know your cat's unique personality before deciding on a name.
Think about whether you'll be saying the full name or using a shorter version as a nickname. You can choose an "official" name that's long, but will you be calling your cat by a shorter nickname more frequently?
You can also try out some name possibilities for your cat before deciding on the final one. Say the names a few times and observe your cat. Maybe your cat perks up its ears and responds to some names more than others.
Let's look at some different categories of Halloween names, starting with names for black cats!
Names for Black Cats
Here are some descriptive names to choose if your new cat or kitten has black fur.
Twilight
Midnight
Night
Velvet
Ash
Ashley
Onyx
Obsidian
Ebony
Noir
Shadow
Jet
Storm
Stormy
Raven
Crow
Sooty
Ninja
Panther
Black Panther
Inky
Coal
Eclipse
Cinder
Scary Cat Names
Since Halloween is a time for witches, ghosts, and goblins, here are a few creepy and ghoulish Halloween names for your cat:
Dracula
Vlad
Damien
Lucifer
Reaper
Elvira
Hades
Darth
Ursula
Doom
Banshee
Boo
Voodoo
Demon
Frankenstein
Maleficent
Igor
Gremlin
Binx
Jinx
Jack Skellington
Morticia
Beast
Slayer
Goblin
Omen
Magical Cat Names
Here are some witchy and magical cat names to consider for your spooky Halloween kitty.
Tarot
Magic
Gandalf
Sabrina
Salem
Hecate
Luna
Moonlight
Hex
Circe
Merlin
Athame
Charm
Wicca
Glinda
Magus
Ouija
Warlock
Harry Potter
Hermione
Esmeralda
Lilith
Xander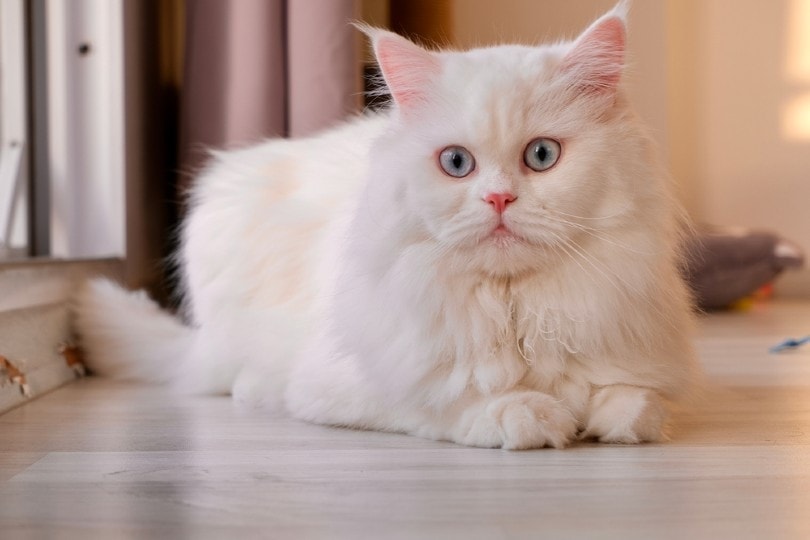 Ghostly Cat Names
What would Halloween be without ghosts and graveyards? Here are a few ghostly cat names sure to send a chill down your spine!
Spirit
Sprite
Spook
Spooky
Ghost
Casper
Beetlejuice
Poltergeist
Charnel
Wraith
Shade
Specter
Incubus
Succubus
Bogeyman
Jinn
Bones
Sepulcher
Kelpie
Phantom
Phantasm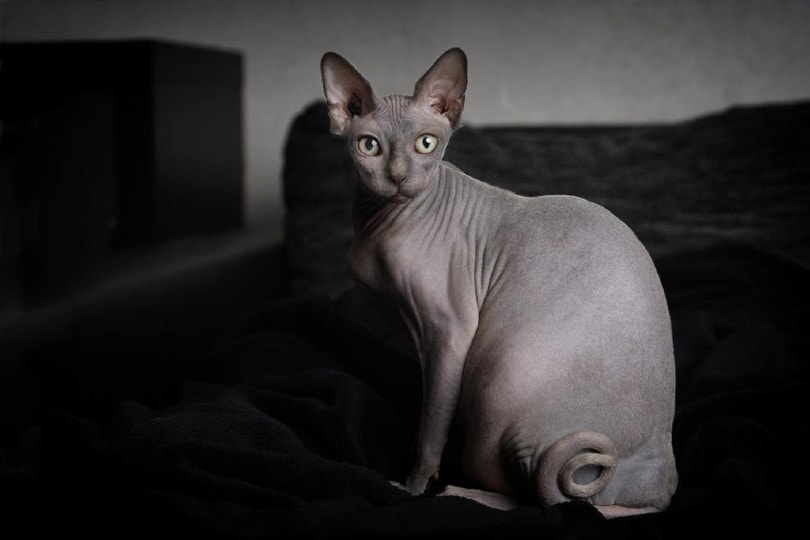 Halloween Food Names
Halloween can be scary, but it can also be delicious! Here are some autumn and trick-or-treat-inspired food and candy names for cats.
Apple
Pumpkin
Kit Kat
Toffee
Licorice
Cider
Butterscotch
Skittles
Snickers
Cinnamon
Nutmeg
Lollipop
Tootsie Roll
Caramel
Marshmallow
Jellybean
Gum Drop
Taffy
Gummy Bear
Smartie
Halloween Costume-Inspired Names
Here are a few famous Halloween character and costume ideas that also just happen to make cute and creepy cat names!
Hobo
Joker
Pennywise
Betty Boop
Princess
Edward Scissorhands
Freddy Krueger
Chucky
Troll
Elf
Barbie
Mermaid
Vixen
Zombie
Genie
Bumble Bee
Cowboy
Mummy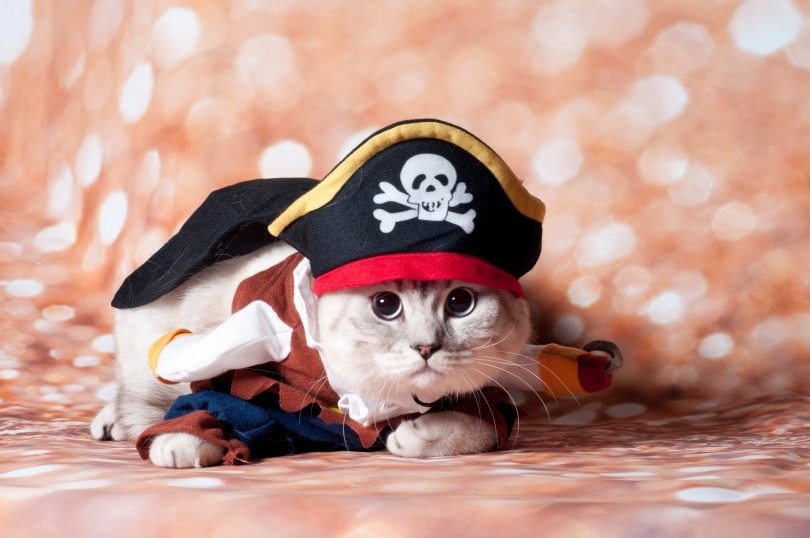 Horror Movie Names for Cats
If you're a fan of scary movies, what could be a better Halloween-themed cat name than a character from your favorite film? We already named some in the categories above, but here are a few more.
Annabelle
Jason
Brundlefly
Rosemary
Carrie
Blade
Regan
Jack Torrance
Candyman
Ripley
Pinhead
Van Helsing
Ghostface
Clarice
Hannibal
Babadook
Black Phillip
Sadako
Norman Bates
Leprechaun
Michael Myers
Seasonal Cat Names
Halloween and the fall season go hand in hand, so here are a few cat names that will make you think of Halloween, falling leaves, and hot chocolate!
Autumn
Amber
Ginger
Rusty
Cocoa
Acorn
Juniper
Chestnut
Frost
Sage
Dusk
Breezy
Leaf
Goldie
Ember
Ruby
Forest
Toddy
Copper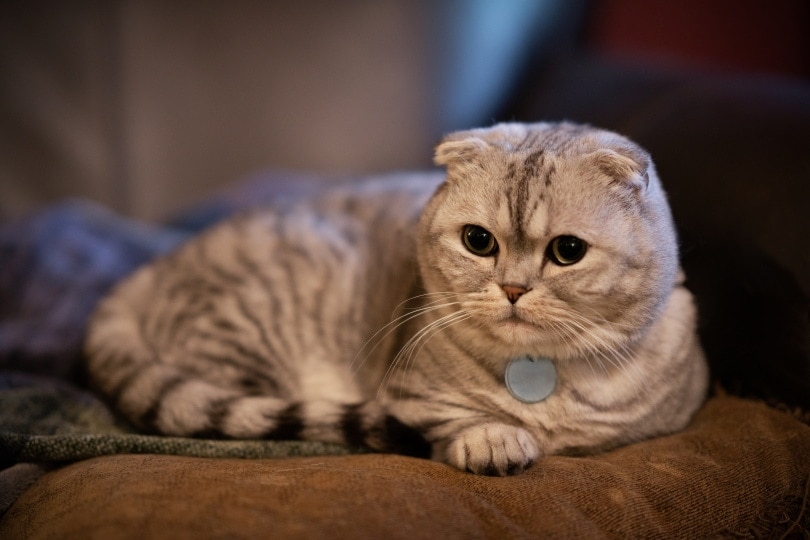 Halloween Names for Cat Pairs
Did you get a pair of cats this Halloween? Maybe you're looking for some Halloween-themed names for your spooky duo, like these:
Jekyll and Hyde
Batman and Robin
Dusk and Dawn
Trick and Treat
Beauty and Beast
Hocus and Pocus
Peek and Boo
Morticia and Gomez
Wednesday and Pugsley
Hansel and Gretel
Sugar and Spice
Buffy and Angel
Goblin and Elf
Seymour and Audrey
Bonnie and Clyde
Apple and Cinnamon
Chucky and Tiffany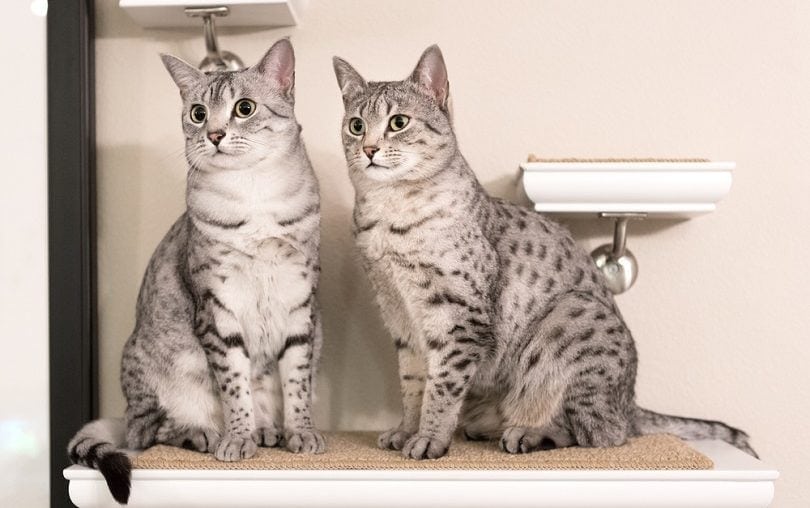 Conclusion
We hope we've given you a bit of Halloween cat name inspiration. Enjoy your new feline friend!
---
Featured Image Credit: Katrina Brown, Shutterstock