How Much Do Dogs Cost at PetSmart? (2023 Update)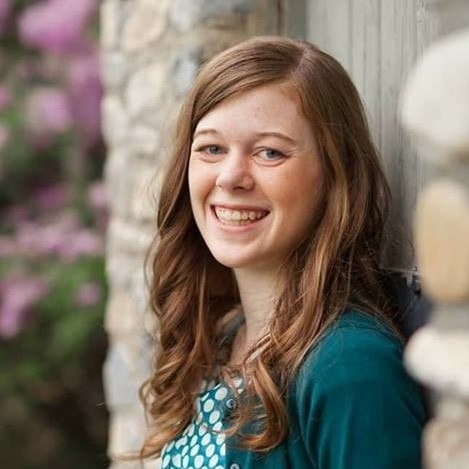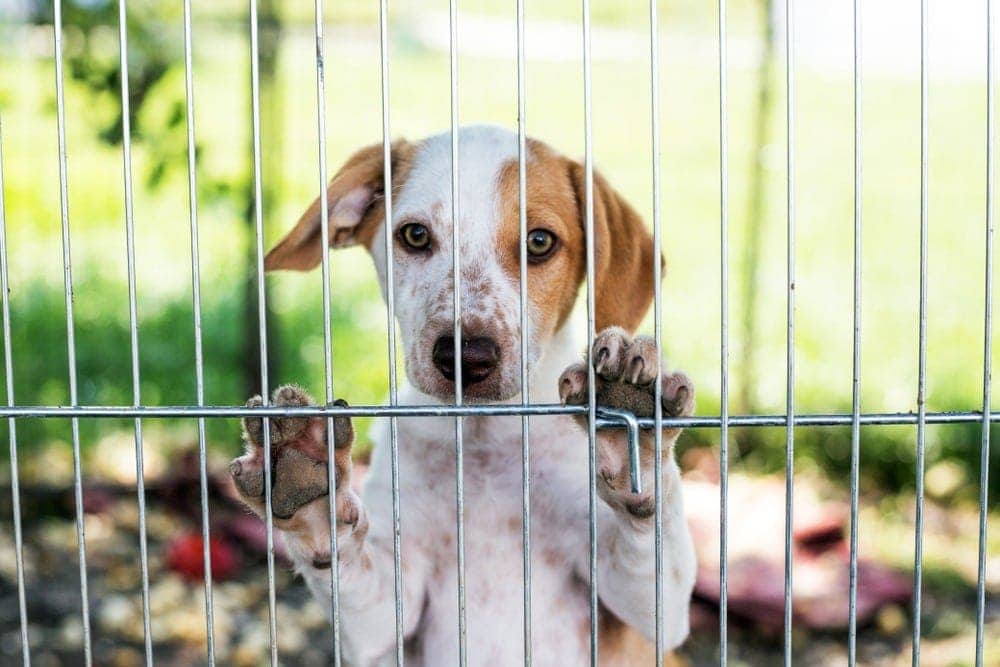 If you're looking for a new dog, breeder prices might make you think twice. Spending thousands of dollars on a purebred dog can seem intimidating! If you're looking into other options, though, PetSmart could be your next stop.
Adoptions through PetSmart are much cheaper than buying a puppy through a breeder, although there are pros and cons.

Does PetSmart Sell Dogs?
Before we get into the price details, let's clear one thing up. PetSmart doesn't actually sell dogs to you directly. In most places, pet stores are prohibited from selling large pets like cats and dogs. This helps discourage puppy mills and makes it easier for responsible breeders.
However, PetSmart runs an adoption service through its charity arm. This means that you can adopt a pet via PetSmart. PetSmart Adoptions connects local shelters and rescues with adopters and helps smooth out the adoption process for you. They also offer benefits and incentives when you adopt through PetSmart.
How Much Does Adopting a Dog Through PetSmart Cost?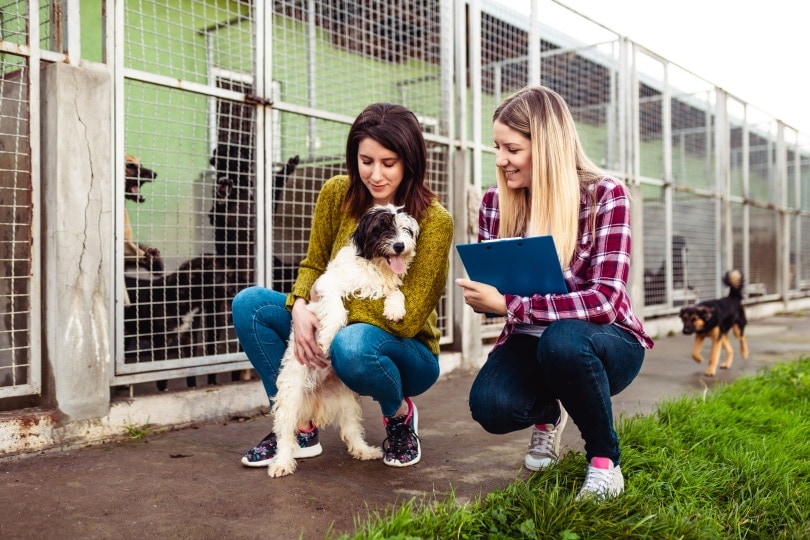 Because PetSmart acts as a middle man for other shelters, fees and costs vary. However, there are a few things that will affect your price. Most of the time, dogs available for adoption will cost somewhere between $100–400. Mature dogs are much cheaper than puppies, often costing half the price. Purebred dogs might fetch a higher price, and larger breeds might cost more at some shelters.
These prices might go even lower during adoption events. PetSmart stores often host an "adoption week" or other adoption events. In some areas, adoption fees are lowered or waived entirely so that you can bring home a dog for under $25. You can ask your local PetSmart about upcoming adoption events to find out.
As you can see, adopting a dog is almost always cheaper than buying from a breeder. In addition, choosing to adopt helps older dogs find homes instead of encouraging the breeding of new puppies.
How Do I Adopt a Dog through PetSmart?
If you want to adopt through PetSmart, you have two choices—online adoption or an adoption event. You can search for dogs available to adopt in your area online through the PetSmart Charities Adoption Portal found here. This lets you see all pets available for adoption through PetSmart partners in your area. When you click on a pet profile, you'll be able to see details about that pet, including adoption fees. The profile will also contain shelter contact instructions to adopt your chosen pet. Depending on your area and the shelter, you may be required to give an interview and have a short waiting period.
You can also adopt through an adoption event. These are events held in PetSmart stores where shelters are invited to bring dogs into the store for expedited adoptions. You'll get to meet and choose between a variety of dogs and other pets and take your pet home immediately. Adoption costs are often lower at adoption events.

What Do I Get When I Adopt Through PetSmart?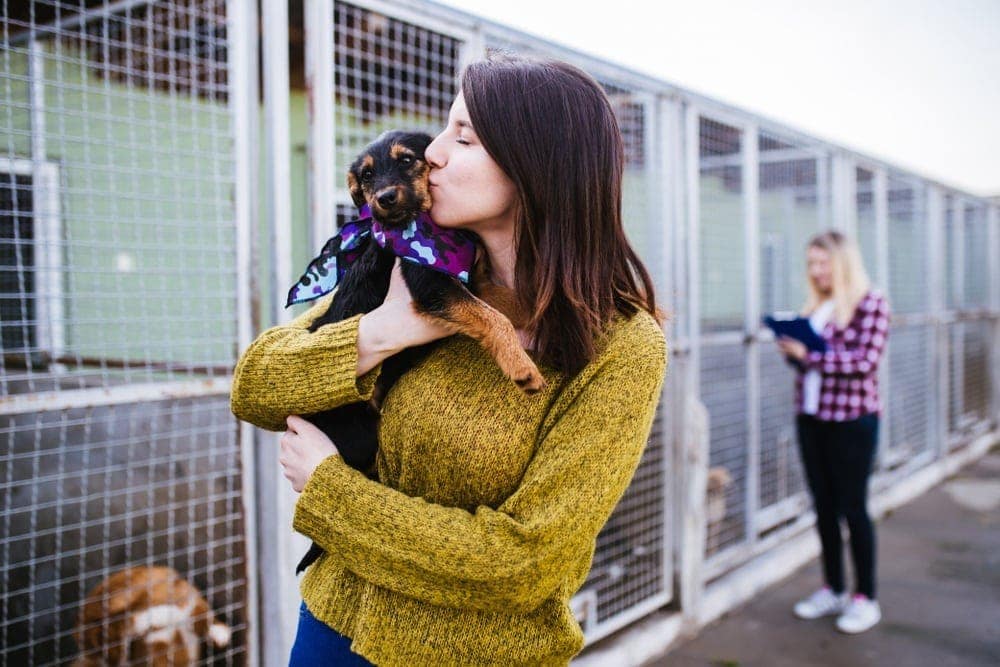 If you're choosing to adopt through PetSmart, you can expect some things about the dog you get. First off, all dogs should be vaccinated, dewormed, microchipped, and spayed or neutered. They should also come with 30 days of insurance covered from the time of adoption.
PetSmart also offers a free Welcome Home Guide reward book when you bring in your adoption papers. This booklet is full of tons of coupons for free and discounted products to help you set up for your new dog, including food, toys, and essential equipment.
Additional Costs to Anticipate
When you buy a dog, it's important to consider all the other costs as well. Every dog needs food, vet care, and equipment. The initial startup cost of all the equipment can range from $200–500 or more for all the kennels, leashes, toys, food bowls, dog beds, and other essentials you'll need. After this, you should expect to pay a smaller amount for replacements, with some dogs going through more equipment than others.
Vet care varies from dog to dog, but expect to spend around $1,000 a year on insurance and vet bills. Look at your breed's feeding guide for an estimate on how much food you'll need to buy and what it will cost. You might also need to add to the budget for grooming, boarding, and daycare costs.
It's also important to consider the time cost of owning a dog. Most dogs need daily exercise and playtime along with time to groom and socialize. This might add up to several hours a day. You might also need to make other lifestyle changes to ensure your dog is happy and healthy. If you adopt a dog, you're making a major commitment, and it is important to be prepared before you adopt.

Conclusion
Overall, PetSmart Adoption Services is a great choice for finding the perfect pet, especially if you're looking for a mature dog. It is much cheaper to adopt than buy from a breeder, and PetSmart helps make the process quicker and easier. Although you can't buy a pet from PetSmart, you can use PetSmart's resources to make your home someone's forever home.
---
Featured Image Credit: marcinm111, Shutterstock