How Much Does Pet Insurance Cost in Pennsylvania? 2023 Update

In This Price Guide: Pricing | Additional Costs | Coverage Re-evaluation | Pre-existing Conditions | Considerations
Like pet owners in many states, the health of our animals is always a concern for pet owners in Pennsylvania. Whether it's routine care, an accident, or an illness, getting the proper care and treatment is crucial to your pet's health and well-being. With the rising costs of vet care, many pet owners are considering health insurance for their dogs, cats, birds, and exotic pets.
The cost of insurance for pets in Pennsylvania will vary depending on the pet, the company, and the coverage you want or need.

The Importance of Pet Insurance in Pennsylvania in 2023
It is important to consider purchasing pet insurance for your pet so you can provide it with the proper care and treatment during an emergency or on a routine basis. Whether you purchase insurance in Pennsylvania for routine exams or for illnesses or injuries will depend on your budget and your pet's needs.
In some instances, a pet owner may want to purchase pet insurance to cover emergent care so they do not have to make decisions about life-saving treatment based on their budget.
Providing your pet with routine care, like vaccinations and bloodwork, can detect issues that can become potential health issues later. Wellness plans for pets in Pennsylvania will give owners the peace of mind knowing their pets will receive preventative care when finances may be a bit strained.
For pet owners to ensure their finances while providing their pets with necessary health care, pet insurance for illnesses and accidents will ensure your pet gets the care and treatment they need for illnesses or injuries that require long-term treatment and care.
---
How Much Does Pet Insurance Cost in Pennsylvania in 2023
| | | |
| --- | --- | --- |
| | Cat | Dog |
| Average Accident & Illness Plan | $28.00 | $50.00 |
| Pet Insurance Price Range | $9.00 – $30.00 | $24.00 – $86.00 |
| Average Wellness Plan Add-Ons | $10.00 – $34.00 | $15.00 – $40.00 |
Choosing the right pet insurance will depend on your budget, the type of pet insurance, deductibles, and a wide range of other things. For example, it is far less expensive to insure a cat than a dog in Pennsylvania.
If you are insuring a dog or a cat in Pennsylvania, the premium for pet insurance will vary greatly. Pet insurance for dogs is higher than cats. To purchase pet insurance for a cat in Pennsylvania, you can expect to pay about $28.00 per month for an accident and illness plan. An accident and illness plan for a dog is about $50.00 per month.
The cost of pet insurance will vary greatly depending on the policy coverage. For plans that offer customization, the cost can be higher or lower depending on the annual limits, deductibles, and reimbursement rates.
Pet insurance companies in Pennsylvania offer different types of coverages. There are companies that offer accident and illness insurance with an added wellness plan, and others have the option of purchasing accident-only and/or wellness add-ons. Depending on the company, you may be required to have a policy in order to purchase a wellness plan, however.
Pet insurance for a dog in Pennsylvania can range from $24.00 to $86.00 per month. The cost to insure a cat is far less than a dog and can range from $9.00 to $30.00 per month. The average cost to insure dogs and cats in Pennsylvania is between $30.00 and $50.00 per month if you want decent coverage. However, the premiums can range from $10.00 to $100.00 per month.
If you decide to add a wellness plan for your cat you can count on an additional $10.00 to $34.00 per month. For a dog, the cost is higher and will add $15.00 to $40.00 a month to the premium.
Not all companies will provide pet insurance for birds and exotic pets. However, there are some. For a small bird (50 grams or less) you can get a policy for as little as $6.65 a month, while an extra-large bird (10 kilograms or more) will be at a premium of about $15.68 per month. To purchase an insurance plan for routine care for birds, the premium will be $99.00 per year.
If you find a company to insure your small animals, like birds or reptiles, you should expect to pay about $79.00 per year or around $9.95 per month. For larger animals like a potbellied pig or a horse, it is about $11.95 a month or about $99.00 per year. Exotic pet plans usually require calling the company for an individual quote.
---
Top-Rated Pet Insurance Companies

Additional Costs to Anticipate
Dog owners can expect to pay up to 74% more for pet insurance than cat owners. Pet insurance for dog owners has increased significantly in the past five years. In fact, premiums for pet insurance for dogs has increased by 30% while cat owners have been paying about 11% less to insure their precious felines. While the premiums for cats have been fluctuating, the premiums for dogs have been increasing.
Over the years, accident and illness policies for cats have increased by 6% and accident-only policies have decreased by 11%. Unfortunately, if you are a dog owner, you have been paying out 15% more for an accident and illness policy for your friendly canine.
When looking for pet insurance, check for fees like monthly service fees or processing fees. There are pet insurance companies that charge a $25.00 one-time processing fee when you purchase pet insurance. Others will charge a $2.00 per month service charge. Many companies do not charge these fees, however. Be sure to check the fine print or ask your agent about service and processing fees.
How Often Should I Re-Evaluate Coverages?
It is important to re-evaluate your coverages and options at the time of renewal. Adding or canceling coverages will depend on the individual pet and its needs. If the company that is providing your pet insurance is not meeting your or your pet's needs, you may want to look at other options.
If you have a young pet with no health issues or pre-existing conditions, you may want to compare prices and get quotes from other companies to be sure your plan is the right one for you and your pet.
For pet owners that have a pet with a pre-existing condition, you may not want to switch companies. Most insurance companies do not cover pre-existing conditions and have age restrictions, so switching companies if you have an older pet or one with health issues may not be a good idea.
---
Pre-Existing Conditions
Pet insurance policies do not cover pre-existing conditions. If you have a pet with a curable condition and you have met the waiting period requirements, you may get coverage for the condition, however. The coverage will depend on the injury or illness and the company.
Pet insurance companies consider conditions like diabetes and allergies to be incurable and exempt from coverage. They also consider some breeds vulnerable to certain conditions. Insurance companies have exclusions for some breed-specific conditions like hip dysplasia in dogs and feline leukemia virus in cats.
Some conditions that are considered curable by pet insurance companies include bladder and urinary tract infections, respiratory infections, ear infections, diarrhea, and vomiting.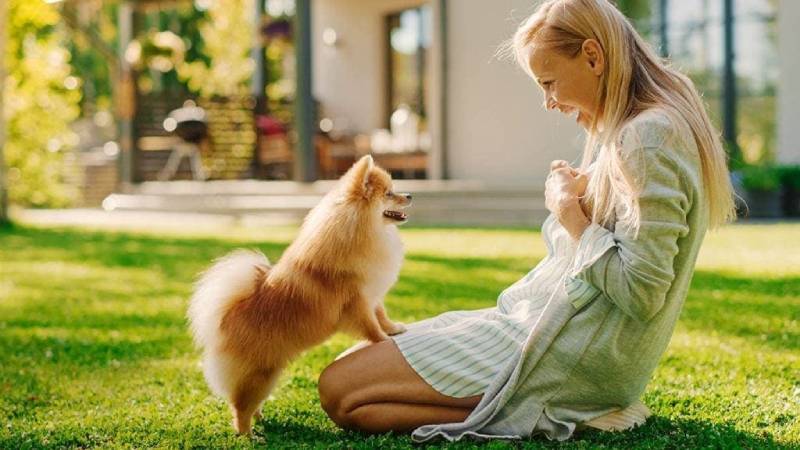 Prescription Diets
Prescription diets are common for pets with health issues like heart and liver disease, diabetes, and weight management. For pet owners with tight budgets, the cost of prescription food can be difficult or impossible.
Prescription diet foods may or may not be covered by pet insurance. There are instances when an insurance company may pay for prescription food for your dog or cat. If the food is for a covered condition that will be resolved by a specialized diet, it may be covered. However, in many instances, it is not. It will depend on your coverage, the condition, and the company.
---
Things to Consider
Does the company have breed exclusions?
What is the company policy on pre-existing conditions?
What discounts are available? Senior citizens? Military? Multiple Pets?
Does the company offer rewards programs for healthy pets?
Is my pet accident-prone?
Does the company offer coverage for things like behavior therapy, acupuncture, and chiropractic services?
Do the plans cover dental illness and routine dental cleanings?
How does the claims process work? Does the veterinarian get paid directly, or does the policy holder get reimbursed for covered expenses?
How long does the claims process take?
Do policyholders choose their vet, or is there a network of veterinarians to choose from?
Is customer service available on weekends and holidays?
What are the customer service hours? Are they 24/7?
Is there a 24/7 vet helpline available?
Find The Best Insurance Companies in 2023

Conclusion
There are many factors to consider if you plan to purchase pet insurance in Pennsylvania. Whether you are interested in insurance for a cat, dog, or exotic pet, the premiums and coverages will vary with each company and plan. It is important to know what questions to ask your agent and to read the fine print. More importantly, be sure to purchase a policy that fits both your budget and the health needs of your pet.
---