How to Start a Dog Grooming Business: 11 Expert Tips
According to Bloomberg, the global pet industry will be worth 500 billion dollars by 2030.1 That statistic shows there's money to be made if you're interested in breaking into the pet care industry, and several busy dog owners pay groomers to keep their pups looking clean and neat. If you're interested in being your own boss and love working with animals, a dog grooming business may be an option. Here are 11 expert tips on how to start a dog grooming business.

Top 11 Tips on Starting a Dog Grooming Business:
1.

Get Trained and Certified as a Groomer
To run a successful dog grooming business, you need customers who trust you with their pets and believe you'll do good work. Before starting your business, you must know how to groom dogs properly. The National Dog Groomer's Association of America offers workshops and certifications. You could enroll in a grooming apprenticeship or take online or in-person courses to learn the details of breed-specific haircuts. In most areas, groomers aren't required to be certified, but it can be helpful to show potential clients that you've put in the work.
---
2.

Decide on a Location
Once you know how to groom dogs, it's time to start planning the details of opening your business. First, you'll need to decide where your business will be located. Will you operate out of your house or from a separate building on your property? Do you need to rent a space for your grooming salon, or are you opening a mobile business? Another option is to partner with a local veterinary office that wants to offer grooming services to their clients. Your start-up and operating costs will vary depending on where your business is located.
---
3.

Make a Business Plan
Once you've decided where your dog grooming salon will be located, you can outline a business plan. Calculate the startup and operating costs for your dog grooming business. Research the dog grooming market in your area. How much competition will you have? How many dogs live in your area, and what type of grooming services might they need? The business plan helps you get an overall look at the kind of money you need and might make. It's also an excellent tool to have on hand if you need to apply for business loans or woo potential investors. Banks want to know you have a plan to make their money back, and investors want to be sure they'll get a return on the cash they provide.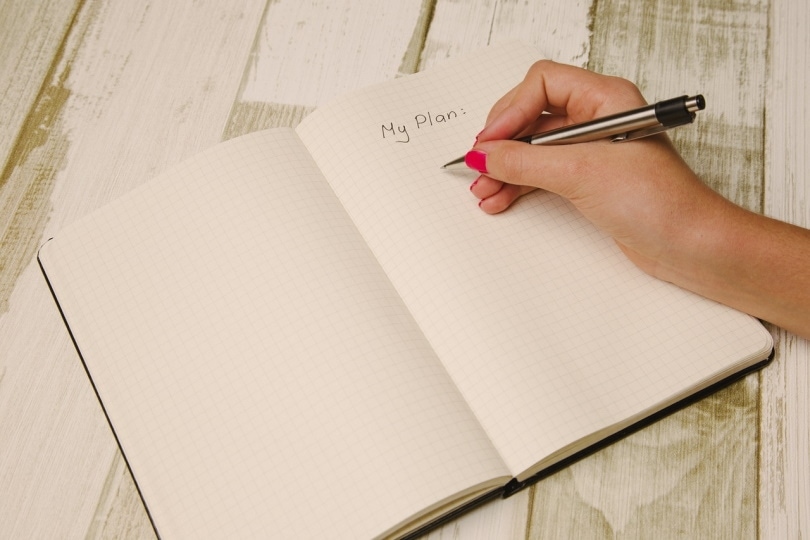 ---
4.

Decide on Your Niche
Part of your business plan and model should be deciding your niche and ideal customer. What's the hook or specialty that will make your grooming business stand out from others in your area? If you're opening in an underserved area, your niche just be providing convenient access to a groomer. You could also focus on specialty haircuts or certain breeds of dogs. If you're partnering with a veterinarian, you may be able to offer dog owners the convenience of combining their grooming visits with routine veterinary care. Some dog owners may feel more secure knowing a vet is on-site in an emergency too.
---
5.

Choose a Business Name and Branding
A memorable, catchy name is essential to help dog owners find and recognize your grooming business. Choose a name that's easy to pronounce, spell, and read. If you have a physical location, you could keep it simple and incorporate the name of the town, road, or neighborhood where you're located. If you're a mobile groomer, make sure people can tell that from your business name. You'll also want to decide on branding for your business, such as a graphic logo, slogan, and color scheme. These visuals help people remember your business and can be used for all your marketing, including social media.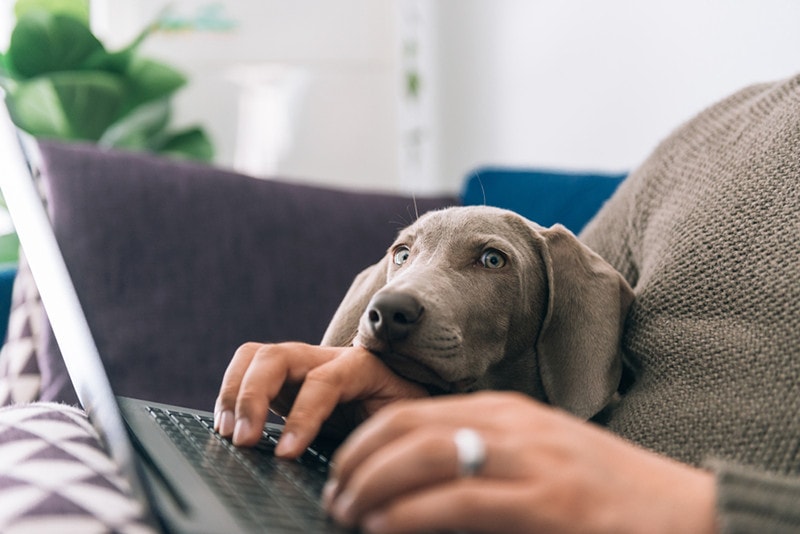 ---
6.

Register Your Business
Register your new grooming business by name as either a Limited Liability Company (LLC,) a solo owner, a partnership, or a corporation. Each of these business models offers different pros and cons. Consider speaking to a financial consultant to determine the best choice for your grooming business. You'll also need a business bank account, checks, and possibly a business credit card. A financial consultant or business accountant can help with this process to ensure everything is to the letter of the law.
---
7.

Get the Necessary Business Licenses and Permits
To legally operate your dog grooming business, you may need a business license or permits issued by your city or state. If you plan to hire employees, you'll need an Employer Identification Number and various tax forms. Make sure you're not committing zoning violations by operating a home business. If you plan to use a large truck or van for your mobile grooming business, you may need to earn a commercial driver's license. Check with city, state, and county governments to ensure you comply with all applicable business regulations.
---
8.

Buy Business Insurance
To protect yourself, your clients, and their dogs, it's vital that you purchase insurance. You'll most likely need liability insurance to cover you if clients or their dogs are injured on your premises. If you own or rent a business space, you'll need property or renter's insurance to protect your equipment and the building. Mobile grooming salons require the appropriate vehicle insurance too. If you operate out of your home, check with your homeowner's insurance to see which additional policies you may need. You'll need worker's compensation insurance if you hire any employees and health insurance for yourself.
---
9.

Purchase Equipment
Unless you take over an already-equipped grooming salon, you'll need to purchase the equipment and tools you need to do your job.
Standard grooming gear typically includes the following items:
Cages, crates, or runs
Bathtub
Grooming table
Clippers and blades
Scissors
Combs and brushes
Nail trimmers
Shampoos and conditioners
Depending on the grooming services you'll be offering, you may need other items. You'll also need to arrange a blade sharpening service to keep your clippers in good working order. Items like shampoo and conditioner will need to be replaced as needed.
---
10.

Promote Your Business!
It's time to start promoting and marketing once you're ready to open your dog grooming business. If you drive a mobile grooming truck, you're advertising as you go. Traditional marketing techniques include passing out business cards, especially with other local pet care businesses and veterinary offices. You can also advertise in local newspapers, radio, and television markets.
However, nowadays, especially if you're targeting younger dog owners, social media is probably the most important medium to promote your business. You should create a website for your business with links to all your social media accounts. Instagram is the perfect spot to post photos of your flashiest dog haircuts. Take advantage of TikTok trends to get as many eyes as possible on your account. Twitter and Facebook are good spots to post photos and information and engage with customers.
---
11.

Focus on Keeping Your Customers and Keeping Them Happy
The best marketing strategy in the world isn't going to help if you don't provide your customers with a quality product and excellent service. You must ensure that dogs and owners enjoy visiting your grooming business. Offer treats and praise to help nervous dogs feel safe. Provide clear communication and consistently enforced policies to dog owners. Encourage customers to leave online reviews of your business and spread the word to their friends if they enjoy their experience. If your business grows enough that you need to hire new employees, ensure they're trained to provide the same consistent service your customers expect.

Conclusion
While starting a dog grooming business can seem daunting, these 11 expert tips can help simplify the process. The safety and comfort of every dog you care for should be the priority of your business, and you can make arrangements with a local vet to provide care for your canine clients in the event of an accident or emergency. This type of precaution and attention to detail can be the difference between the success and failure of your dog grooming business.
---