3 Indoor Dog Parks Near Baltimore, Maryland You Can Visit in 2023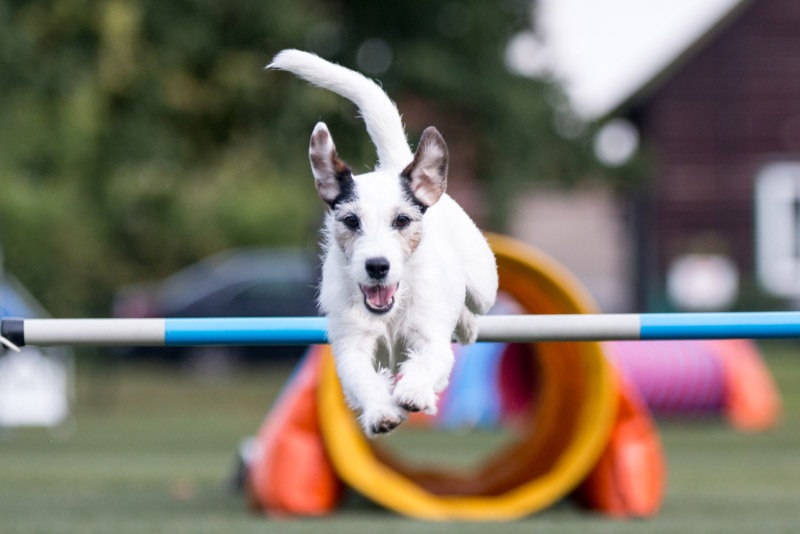 Whether it's scalding hot outside or freezing cold, you don't want to take your pup outside. But just because you don't want to take them outside doesn't mean you can't get them out. There are a few indoor dog parks close to Baltimore, Maryland and we've highlighted three of our favorites for you here.
Not only that, but we also came up with a few tips you should follow to ensure your trip to the indoor dog park goes as smoothly as possible!

The 3 Indoor Dog Parks Near Baltimore, Maryland
1.

Bark Social Baltimore
If you're looking for the most comprehensive dog park right in Baltimore, Maryland, it's Bark Social Baltimore. Bark Social is part of a larger indoor dog park community, and when you purchase a membership, you get access to all of their dog parks.
Just keep in mind that if you're under 21, you need to have someone over 21 accompanying you, and like all dog parks, all your pups need to have current vaccines and you need to register them with Bark Social before attending. There's also a two-dog limit at all Bark Social venues.
---
2.

Barkhaus
Barkhaus is just outside of Baltimore, but it's a great destination. It's more of a bar atmosphere than the other options on our list, but it's still an excellent venue for you to take your pup. You still need to register your dog in advance, though. And ensure you have a copy of their up-to-date shot records.
At Barkhaus you can purchase daily, monthly, or yearly passes, but there are additional benefits, like drink discounts, that come along with a monthly and a yearly pass.
---
3.

Bark Social Bethesda
Bark Social has a few different locations, and while Bethesda is just outside of Baltimore, your Baltimore pass to Bark Social lets you visit the Bethesda location too. You need to register your dog first, keep up with their vaccines, and stick with their strict two-dog limit when visiting.
Also, keep in mind that Bark Social states you need to be at least 21 to attend by yourself, so if you're any younger, you won't be able to visit.

Tips for Taking Your Dog to an Indoor Dog Park
If you're thinking about taking your pup to an indoor dog park, there are a few things you should do first.
Bring Their Shot Records & Register Them
Indoor dog parks require that your pup is up to date on shots, and the only way for the park to verify this is to bring them with you. To avoid potential hiccups at the door, we highly recommend registering your dog before you go. Indoor dog parks often require this!
---
Train Them First
The last thing you want to do at an indoor dog park is try and get your pup under control. This is especially true since some indoor dog parks don't let you keep your pup on a leash. Teach them their name, to recall, and a few other basic commands so you don't have an out-of-control dog getting you both kicked out of the indoor dog park.
---
Socialize Them First
When you're taking your dog to an indoor dog park, they're going to be around other dogs and they won't be on a leash. You don't want to have to worry about how your dog is going to react, so socialize them with other dogs in other venues before you take them to the indoor dog park.
---
Bring a Leash & Waste Bags
Some indoor dog parks won't allow you to put your dog on a leash, and often, your dog won't do their business when they're inside. But you'll still need a leash to get them to and from your car, and if your pup has an accident, you want to come prepared.

Conclusion
Now that you know about some of the indoor dog parks near Baltimore, Maryland, all that's left is for you to start training your pup and get a few day passes to check them out for yourself! Once you find your favorite, you can consider upgrading to a monthly or yearly pass and then check it out with your pup as much as you want!
---