5 Amazing Off-Leash Dog Parks in Aurora, CO (with Pictures!)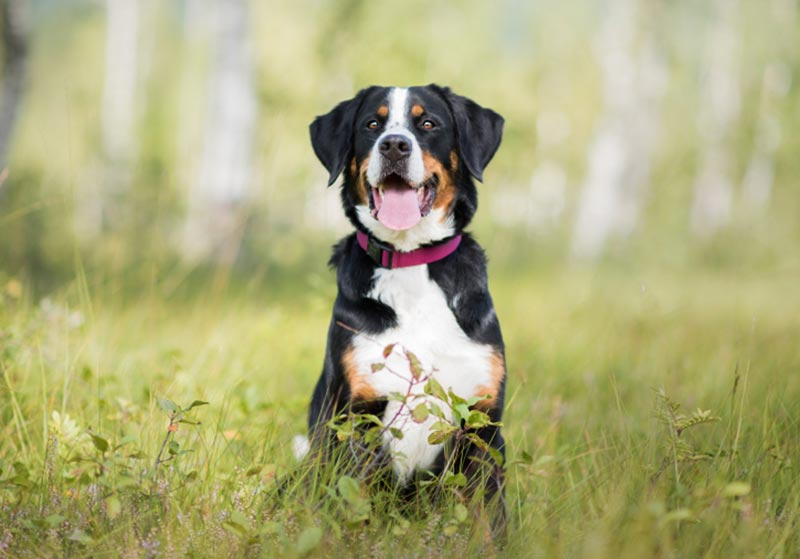 Aurora, CO, is a city that offers something for everyone. Located in the heart of Colorado, Aurora boasts a variety of entertainment and recreation options while still maintaining the small-town feel. With over 300 days of sunshine per year, residents can take advantage of one of the many parks or outdoor activities such as fishing, biking, and golfing. There are plenty of reasons to visit—and if you're in the vicinity with your dog, the good news is they can get in on the action too!
This city has several amazing off-leash dog parks where your pup can run around, socialize with other dogs, and have tons of fun—and there are many more dog parks nearby in the state. Whether you live in or near the city or are just visiting on vacation, here's a list of the best off-leash dog parks in Aurora that you should definitely check out. We hope you enjoy them!

The 5 Off-Leash Dog Parks in Aurora, Colorado
1.

Cherry Creek State Park Dog Off-Leash Area (DOLA)
The Cherry Creek State Park in Aurora contains a huge 107-acre off-leash area for dogs in the southeastern section of the park.
The off-leash area is fully fenced and features a variety of terrain, including short grass prairie, wetlands, and a portion of Cherry Creek.
The off-leash area is home to native wildlife such as coyotes, prairie rattlesnakes, and bull snakes, so it is recommended to stay on the trails and keep your dog a safe distance from these animals. Cyclists are also allowed on the trails.
To access the off-leash area, you will need to purchase a DOLA (Dog Off Leash Area) Daily or Annual Pass in addition to a park entry pass.
The off-leash area does not have amenities, so be sure to bring essentials such as drinking water, a leash, clean-up bags, and a towel if your dog likes to get wet. Dogs must be fully vaccinated and licensed.
It is prohibited to dig holes in the off-leash area.
---
2.

Grandview Dog Park
This is a wonderful five-acre park with off-leash space for dogs and separate sections for small and large breeds.
There are a variety of surfaces in the off-leash area, including grass, boulders, trees, and dirt.
There are two entry points to the park, one for small dogs and one for large dogs, and the park is fenced with a combination of timber and chain-link fences.
There are some parts of the park that are open to the elements and may not have shade if it is a hot day. There could also be mud on the dirt areas if it has rained recently.
In the large dog section of the park, there are some agility equipment and benches for seating, but there are not many facilities for pet owners.
Pet owners are advised to bring their own bottled water and a drinking bowl for their dogs, since fresh water may not be always available at the park.
Poop bags are not provided at the park, so pet owners are responsible for cleaning up after their dogs and disposing of the bags in the waste containers located throughout the park.
The park has a porta potty for restroom facilities, but no other amenities for pet owners
The Grandview Dog Park is located in coyote territory, and small dog owners should be particularly vigilant during pre-dusk hours.
---
3.

Bicentennial Park
Bicentennial Park in Aurora, Colorado is located near Aurora Golf Course and features an off-leash dog area where your dog can run around and socialize with other dogs.
The off-leash space is gated and located north of the pond.
Your dog will have an acre of space to enjoy.
The surface here is a mixture of dirt, gravel, and grass.
Cleaning up pet waste is made easy with poop bags and waste bins—but it's always best to bring your own supply, in case they run out.
In order to keep your dog hydrated, you will need to bring your own bowl and water for your dog.
The park is open from dawn to dusk, and you can check the park's website for any important announcements or updates.
Make sure your dog is always under control, clean up after them, fix any holes they dig, and control their barking when in the park—and you're sure to have a great outing.
---
4.

Copperleaf Bark Park
Copperleaf Bark Park is a fully fenced-off dog park located in the Copperleaf community of Aurora.
The park is divided into two areas for dogs to play, one for smaller dogs and one for larger dogs.
The park is around 1.5 acres in size, with grass and pebble surfacing.
Owners say the park is very clean, with not too many dogs, and lots of space.
The fence is around 6 feet tall, with some small gaps that tiny breeds may be able to fit through.
The park has free poop bags and water fountains available—however, some owners mention that the water fountains are not always turned on—so make sure you bring your own water, just in case.
Copperleaf Bark Park is a great place to let your dog play and have fun, especially if you're in the area.
---
5.

Singletree Park Dog Off-Leash Area
| | |
| --- | --- |
| 🗺️ Address: | 📍 19590 E. 58th Ave., CO |
| 🕐 Open Times: | 5:00 a.m. to 11:00 p.m. daily |
| 💲 Cost: | Free |
| 🐕 Off-Leash: | Yes |
Singletree Park is a dog-friendly park located near Denver International Airport.
The park has a designated off-leash area where dogs can play and socialize.
The 6.5-acre park also has a basketball half-court, playground, and sheltered picnic area.
A great place for families with both human and canine children to spend a sunny day.
Offers plenty of open space for dogs to run around, as well as benches, picnic tables, and other amenities for owners.
The off-leash area is fully fenced to ensure all sizes of canines have the opportunity to enjoy their freedom without causing any disturbance or harm to other parkgoers.

Conclusion
In conclusion, Aurora, CO is an amazing city to bring your dog to. With several off-leash dog parks, you can take your pup to explore a variety of different terrains and experiences. From large open fields to wooded trails to local parks—there are plenty of options for every type of pup. If you're looking for a safe, fun place to let your pup run free with other pups, then Aurora has it all!
---