10 Best Pet Insurance Providers in Maine – 2023 Reviews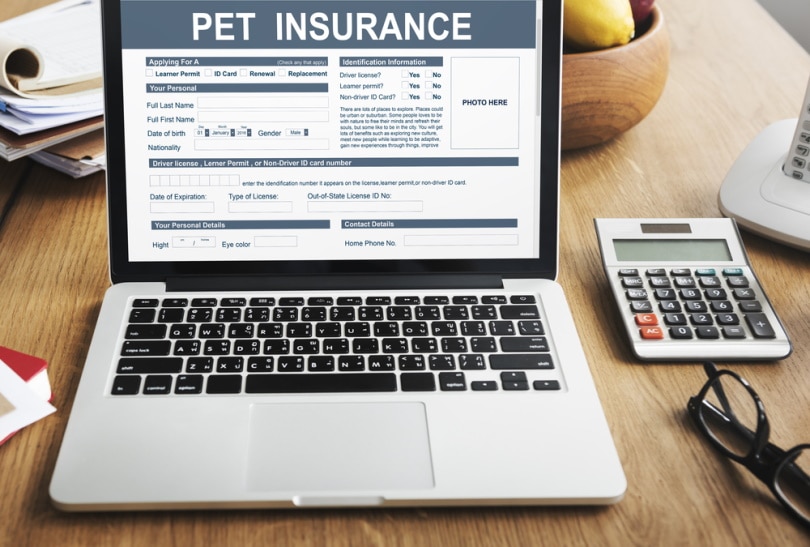 Pets truly are family members. Because we love them like family, we treat them like family. Whether they are sick, injured, or just need routine vaccines, they deserve top veterinary care as a result. Although veterinary care helps keep your furry friend healthy, it gets expensive fast.
Pet insurance can cover about 90% of vet bills to help keep costs low, but it's important to select the right pet insurance plan in Maine. The pet insurance plan you select will determine what's covered, lifetime caps, and more. If you pick the wrong plan, both you and your pet could suffer.
Below, learn about pet insurance plans in Maine. These pet insurance plans have been trusted by pet owners all around the state for maximum coverage and convenience. Take a look at these pet insurance plans to find the one that is right for you.
A Quick Look at Our Winners in 2023
Rating
Image
Product
Details

Best Overall

Trupanion Pet Insurance

Get automatic reimbursement
No payout limits
Lifetime coverage
Click to Get Quote

Pets Best

Great coverage for all cats and dogs
Great for puppies and kittens
Offers extensive coverage
Click to Get Quote

GEICO Pet Insurance

Offers the most discounts
Offered through Embrace
Click to Get Quote

Nationwide Pet Insurance

Great for exotic pets
Accepted everywhere
Can get you additional discounts
Click to Get Quote

Embrace Pet Insurance

Great for aging pets
A lot of customization
Covers curable pre-existing conditions
Click to Get Quote
The 10 Best Pet Insurance Providers in Maine
1.

Trupanion Pet Insurance – Best Overall
Trupanion Pet Insurance is unique because it comes with direct payment software. What this means is that you don't have to pay your vet bill and wait for a refund. Instead, your vet can file the claim in the office and receive the payment nearly immediately.
In addition to convenience, Trupanion has no payout limits, offers free 30-day coverage with many participating companies, and offers lifetime coverage for certain condition deductibles.
Trupanion is a bit expensive, unfortunately, and it only has one plan option. To make prices even more expensive, it does not cover preventative care and does not offer multi-pet discounts. With this in mind, Trupanion is one of the more extensive options, but it is one of the most convenient, making it a great splurge pick.
Get automatic reimbursement
No payout limits
Lifetime coverage
Expensive
Not discounts
No customization
---
2.

Pets Best
Pets Best truly is another great pet insurance provider in Maine. It covers practically all pets, and coverage begins when pets are as young as seven weeks. It even offers prosthetic devices or wheelchairs for pets in need. There are many deductible plans to choose from as well, offering customization.
The biggest downside is that parasite treatments are not covered, and some exclusions apply. Still, it's hard to find a pet insurance policy that is as comprehensive as Pets Best while offering customization to ensure you get the plan that is right for you and your pets.
Great coverage for all cats and dogs
Great for puppies and kittens
Offers extensive coverage
Customizable
Parasite treatments are not covered
Some exclusions apply
---
3.

GEICO Pet Insurance – Most Discounts
If you have GEICO insurance, GEICO Pet Insurance is one of the best policies you can get. The GEICO Pet Insurance is provided by Embrace, which we will look at shortly. Embrace offers fantastic coverage, but if you go through GEICO, there will be additional discounts and sales.
Unfortunately, getting Embrace through GEICO means you have fewer options for customization. For example, you won't have full reimbursement or $0.00 deductible options. The good news is that there will be more discounts, helping you to save money. If you are on a budget, GEICO may be best for you.
Offers the most discounts
Offered through Embrace
---
4.

Nationwide Pet Insurance – Best for Exotic Pets
If you have exotic pets, you will be hard-pressed to find a pet insurance policy that covers them. Nationwide Pet Insurance is one of the few providers that cover nearly all pets, including cats, dogs, exotic pets, and birds. Nationwide is accepted by any licensed vet or specialist in the world, and you are offered a free 24/7 veterinarian helpline. If you have other Nationwide policies, you can even save 5%.
The big downside of Nationwide is that there's only one deductible option and there is an upper age limit for enrollment. There are also reimbursement limits for common conditions and procedures. Even with these downsides in mind, Nationwide is one of the best plans if you want comprehensive coverage for regular pets and exotic pets.
Great for exotic pets
Accepted everywhere
Can get you additional discounts
Offered through Embrace
Few options with Embrace
Upper age limit
Limited customization
---
5.

Embrace Pet Insurance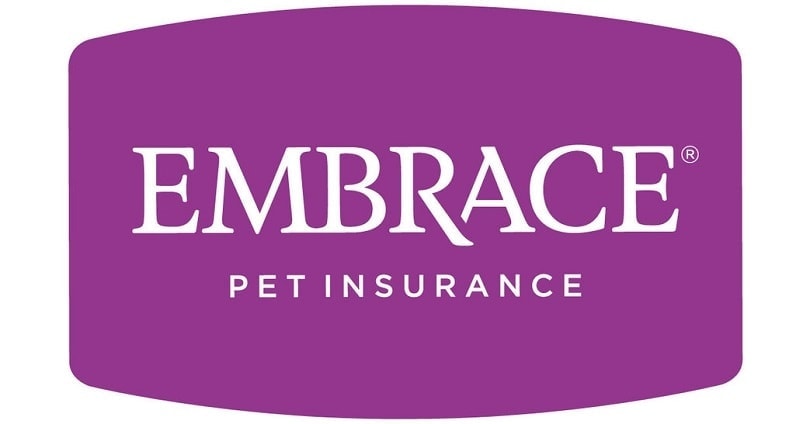 Embrace Pet Insurance is a favorite among many pet owners for its wide scope of coverage. It is also the provider for many of the other policies we have looked at, such as GEICO and Nationwide. It has a high upper age limit, high reimbursement limits, and covers curable pre-existing conditions. It even comes with accident-only plans to help you save some money.
That being said, Embrace Pet Insurance has limited wellness benefits, and there are no unlimited benefit options. These downsides aren't major, but they may be a concern to you. Overall, Embrace Pet Insurance offers great coverage that covers many pets and diagnoses. If you have a senior pet, you will especially want to consider going straight to Embrace.
Great for aging pets
A lot of customization
Covers curable pre-existing conditions
Expensive
Few wellness options
---
6.

Pumpkin Pet Insurance – Best for Puppies and Kittens
Pumpkin Pet Insurance is a great option if you have just welcomed a puppy or kitten into your home. It provides coverage for preventative care, which most insurance policies do not cover. At the same time, they have a short waiting period, 30-day money-back guarantee, coverage for prescription food, and no upper age limit.
The main drawback of Pumpkin Pet Insurance is that its programs aren't very customizable. For example, there are limited deductible options and no customizable reimbursement levels. Given the great quality that Pumpkin Pet Insurance provides, especially for youngsters, it is a great option.
Ideal for kittens and puppies
Short waiting period
No upper age limit
---
7.

USAA Pet Insurance

If you have multiple pets, you might be interested in USAA. There is a membership and multi-pet discount that can help you save money. You can even submit claims 24/7 and have the option to visit any vet in the United States. The actual insurance is provided by Embrace.
The biggest downside of USAA is that it does require a membership. If you have a membership, it's a great way to get Embrace Pet Insurance at a discount. If you don't have a USAA membership, then it's best to just go through Embrace.
Great discounts for USAA members
Offered through Embrace
Submit claims 24/7
---
8.

ASPCA Pet Insurance

If your breed has congenital or hereditary conditions, ASPCA is one of the greatest pet insurance policies you can select. It has some of the best coverage for hereditary conditions, and it does not have an upper age limit. Curable pre-existing conditions can even be covered after 180 days.
The main downside of ASPCA is that the claim processing is a bit long and can take up to 30 days. The monthly payments can also cause a fee. Even so, this is one of the only policies that cover hereditary conditions, making it the choice for pets with hereditary diseases.
Great for pets with hereditary conditions
No upper age limits
Curable pre-existing conditions are covered
Long claim processing time
Monthly payments may cause fee
---
9.

Figo Pet Insurance
Figo offers some of the best reimbursement policies. You have the option to get 100% reimbursement so you can avoid copayments entirely. At the same time, there are low deductible options, no upper age on your pet's enrollment limit, and a 24/7 free vet helpline.
Even though Figo offers great plans, the payout limits are low on wellness plans, which means you will have to opt for one of the more expensive plans for high payouts. There's also no coverage for hereditary conditions if your pet is enrolled after the age of two. In other words, it's great if you don't mind high monthly fees in exchange for the best rates, but it isn't budget friendly.
Best reimbursement rates
Customizable
24/7 vet helpline
Low payouts on more affordable plans
No coverage on hereditary coverage for pets older than 2
---
10.

Healthy Paws Pet Insurance

Healthy Paws Pet Insurance is a great option if you want alternative therapies. Unlike most other pet insurance policies, Healthy Paws offers alternative treatments like hydrotherapy, physical therapy, and acupuncture care. As long as the alternative therapy is prescribed and administered by a veterinarian, it is covered. Plus, there are no annual or lifetime caps, and the claim processes are fast. Under certain conditions, there are even direct payments available.
There are some downsides of Healthy Paws Pet Insurance. For example, it does not offer great coverage for senior pets because in-office exams aren't covered, and hip dysplasia is not covered for dogs that are enrolled over the age of six. So, it's great for alternative therapies for young to adult pets but not senior pets.
Covers alternative therapies
No caps
Direct payments available
Not ideal for aging or senior pets
Not ideal for breeds prone to hip dysplasia
Buyer's Guide: Choosing the Right Pet Insurance Provider in Maine
Whenever you are buying pet insurance, there are many factors to think about. Although many policies are great, one policy that is perfect for one person may not be good for you. For this reason, it's important to know what to look for when buying pet insurance.
What to Look for in Pet Insurance
Policy Coverage
The first thing to look at when purchasing pet insurance is to consider policy coverage. Policy coverage refers to everything that is covered in the policy. Some policies may only include checkups, whereas others may include hereditary illnesses. Make sure that you select a coverage that is relevant to your pet's needs.
When considering your pet's needs, think about their age, hereditary conditions, and most likely reasons to visit the vet. By considering these factors, you will know what coverage your pet needs.
One other thing to think about is the species of the pet. If you have an exotic pet, you will have to look for policies that offer exotic pet coverage specifically. You won't have to worry if you have a traditional pet. Dogs and cats are covered by practically all pet insurance policies in Maine.
Customer Service & Reputation
When dealing with insurance, you will have to talk to customer support at some point. Make sure that you select a company that has great customer service and a good reputation. Good customer service will help you out in the long run when things get mixed up.
You can learn about the provider's customer service reputation by reading reviews. The reviews will give you a holistic picture of how their customer service reps behave. You can also contact the customer service team yourself to see how they answer your questions firsthand.
Claim Repayment
Pet insurance works differently from other insurance policies. You will normally pay the expense out of pocket, and then you will get reimbursed. However, some pet insurance providers now allow you to file a claim at the vet for immediate payment.
Pay attention to the claim repayment process so you know what you're getting into. The faster options are more expensive, but they're more convenient. If you select a provider that has a reimbursement model, look at how quickly they issue reimbursements.
Price Of Policy
An obvious factor you need to consider is price. Pet insurance policies are normally paid on a monthly or yearly basis. You want the price of the policy to be within your budget, but you also want it to be comprehensive and provide coverage that is worth the price.
Generally speaking, the more coverage, convenience, and customization there is, the more expensive the policy will be. Although you don't need the most expensive policy around, you definitely want to be wary of policies that are inexplicably low.
Plan Customization
The last factor to think about when buying pet insurance is planned customization. Customization includes add-ons, discounts, reimbursement rates, deductible rates, and more. Customization allows you to get a plan that is specific to your needs and goals.
Generally speaking, the best pet insurance policies always offer a degree of customization. However, customization often comes at a price, quite literally. Compare customization to coverage and price to get a degree of customization that is right for your pet and budget.
FAQ
What is the best pet insurer in Maine?
Our recommendation for top pet insurer in Maine is Pets Best. It offers comprehensive coverage that is extensive and customizable.
Do pet insurance providers cover exotic pets?
If you need exotic pet insurance for exotic pets in Maine, choose Nationwide Pet Insurance. Nationwide is one of the few pet insurers that offers coverage for exotic pets and birds specifically.
How much is pet insurance in Maine?
Most Maine pet owners spend between $11–$119 a month on pet insurance for dogs and $6–$48 a month on pet insurance for cats. The exact price you spend will depend on numerous factors, such as the species, breed, location, coverage, customization, and discounts.
What if my pet insurance company is not listed in your review?
If your pet insurance company is not listed in our review, it does not mean that the company is bad. It simply means that we prefer these companies more. If you are happy with your pet insurance company, that's all that matters. If you are not happy, consider one of our recommendations instead.
What the Users Say
Users are generally happy with the pet insurance policies mentioned above. These policies have been used by countless people in Maine and the rest of the nation. They reliably offer extensive coverage for a variety of pets and conditions.
The biggest complaint of most of these policies is that they do not cover exotic pets. With the exception of big companies like Nationwide, most pet insurance policies only cover dogs and cats.
Another complaint is that most reimbursements take a few days to go through. Unfortunately, this is just the reality of most pet insurance companies today. Although some companies are looking for in-office options, it is slow to the taking because of how expensive these offerings are.
Even with these complaints, the 10 main pet insurance companies mentioned above are renowned for their great coverage, customization, and features.
Which Pet Insurance Provider Is Best for You?
When deciding which pet insurance provider is best for you, you mainly need to keep your pet and budget in mind. First and foremost, think about your pet's needs so you can select coverage, customizations, and features that are most relevant to your pet.
Most importantly, you will have to think about your species. If you have a dog or a cat, all the plans above offer coverage. However, exotic pets and birds are more difficult to get covered. If you have an exotic pet, you will want to go with Nationwide, but you can select any of the options if you have a dog or a cat.
Furthermore, you will want to think about your pet's unique needs. For example, let's say that you just got a kitten and want to get some pet insurance for preventative care. In that case, you will want Pumpkin. In contrast, those with senior pets will want policies that cover pre-existing conditions and seniors with no age limits, such as Embrace.
Once you create a list of insurance providers that meet your pet's needs, that's where you begin to narrow down based on budget and customization. Think about outright prices, discounts, and fees related to add-ons. Make your final selection whenever you find a policy that is right for both your pet and your bank account.
Conclusion
Whenever you are picking out a pet insurance policy, the task gets stressful. There are plenty of great policies in Maine, and each comes with its own benefits and drawbacks.
Overall, we love Trupanion the best, but you may be interested in another insurance provider. For example, GEICO is best for you if you are on a budget, but Nationwide may be the best option if you have an exotic pet.
To guarantee that the provider you pick matches your needs, use the buyer's guide above to further determine which of these policies is right for your bank account and pet.
---