Ragdoll Kittens for Sale in Arizona: Breeders List 2023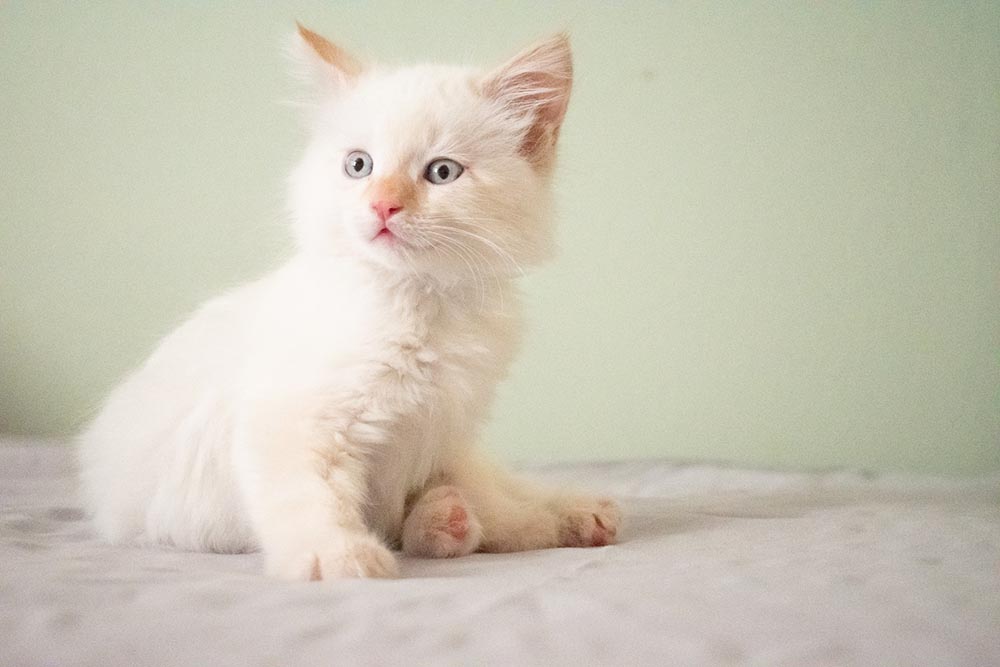 At Hepper, we advocate for adopting before shopping, but we understand there are many reasons for seeking a breeder, so we encourage it to be done the right way. We've put the top-recommended breeders here for you to get in touch with and ask all the right questions. We have not personally investigated each breeder ourselves. Learn more about our position and the questions you should ask before selecting a breeder here.
Ragdoll kittens are beautiful and friendly, making them popular choices for family pets. They're good with children and other animals alike. They have sweet and playful personalities that have been compared to those of puppies. It is definitely fun to share your home with a Ragdoll.
Selecting a responsible breeder is one way to get one of these kittens, and for those in Arizona, we created a list to help you begin your search. Breeders should be willing to answer all your questions and have only healthy kittens available for sale. Your new best friend is waiting for you!
10 Ragdoll Kitten Breeders in Arizona
1.

Arizona House of Rags
The kittens in
this cattery
are raised with people, children, and other animals in a large, clean home. They are well-socialized by the time that they are ready to go to their forever families. The breeding cats are checked regularly by a veterinarian and have all tested negative for gene mutations. The cattery has been described as a "toy store for cats," with beautiful, healthy kittens waiting to go home.
---
2.

JagsRagsAZ

This small cattery
is dedicated to preserving the breed standard of Ragdoll cats. They don't have kittens available at all times. Rather, their limited number of kittens means they are focused on quality over quantity. The kittens are socialized from infancy and are healthy, lovable, and beautiful additions to any home.
---
3.

Lexes Dolls
This cattery
produces Ragdolls in all available colors and patterns. The breeder practiced veterinary medicine for 10 years and currently works as a certified emergency veterinary technician. The breeding of these Ragdoll kittens is done with a dedication to preserving high-quality cats with limited risks of health problems. The famously agreeable and sweet Ragdoll temperament is visible in the kittens from a young age due to the socializing that they receive. The kittens are all healthy with strong genetic backgrounds.
---
4.

Razmataz Rags

The breeding pairs at
this cattery
are carefully selected after being health-tested. Tests include those for
hypertrophic cardiomyopathy
,
polycystic kidney disease
, and
MPS VI
. The kittens are from champion bloodlines. They are ready to go to their forever homes at 12 weeks old. Kittens that are going to be household pets will be spayed or neutered before purchase. All kittens will have their vaccinations and dewormings. There is a questionnaire to fill out to be considered for their waitlist. Kittens are only available at certain times of the year to be sure they are being bred responsibly.
---
5.

Isadora Dolls

You might have to wait until the kitten you want is over 8 weeks old in order to meet them at
this cattery
. The breeder doesn't allow visitors before the kittens are vaccinated. Kittens are available to take home at 12 weeks old and come with a health guarantee, deworming, vaccinations, and a spay or neuter surgery included in the purchase price. Every kitten has been socialized and is trained to use a litter box. The parent cats have been genetically tested before breeding to ensure that only the healthiest kittens possible are produced.
---
6.

Ragdoll and Ragamuffin Kittens
This breeder
has Ragamuffin kittens available in addition to Ragdolls. Only a handful of litters are produced each year, and every kitten is raised in a home with children and dogs. The parent cats have been genetically tested from the UCLA Veterinary Genetics Laboratory and are cleared of all genetic diseases before breeding. Kittens come with a 2-year health guarantee. If you're interested in purchasing a kitten to use for breeding, the price increases by $1,100.
---
7.

Purrfect Pedigrees LLC

This cattery
specializes in Ragdolls with certain color patterns. All the kittens have been health tested and had their first vaccinations. Additional costs will be added to the price of kittens who are purchased by other breeders. Those who are purchasing a household pet will receive a kitten that's already been spayed or neutered and microchipped. This breeder accepts payment plans and has a waitlist.
---
8.

Cottontail Ragdolls
All the cats and kittens here are raised in the home and treated as family members. There is more information available on their
Facebook page
for litter updates and available kittens. You can also contact them via email or phone to ask questions. One male and three female Ragdolls are pictured on their website, so you can see the breeding cats and if they possess the colors and patterns that you're looking for in your kitten.
---
9.

Entrancing Dolls
Contacting
this breeder
directly is the best way to get answers to your questions. They only produce a couple of litters each year, and when the kittens are born, you will be contacted from a waitlist to see if you're still interested in purchasing one when they reach the appropriate age. Included in each purchase are spay or neuter surgery, vaccinations, deworming, a health contract, and a goodie bag.
---
10.

Tucson Ragdolls

This cattery
has been producing Ragdoll kittens since 2000. You can contact them on their website to inquire about future litters and possible purchases. Kittens are available once they reach 10–12 weeks of age, and they come with a 1-year health guarantee against genetic diseases. They have their first vaccinations and
dewormings
and have been health checked by a veterinarian.
Related Reads:
---
Featured Image Credit: Amy Chen, Unsplash