10 Schnoodle Haircuts & Grooming Styles in 2023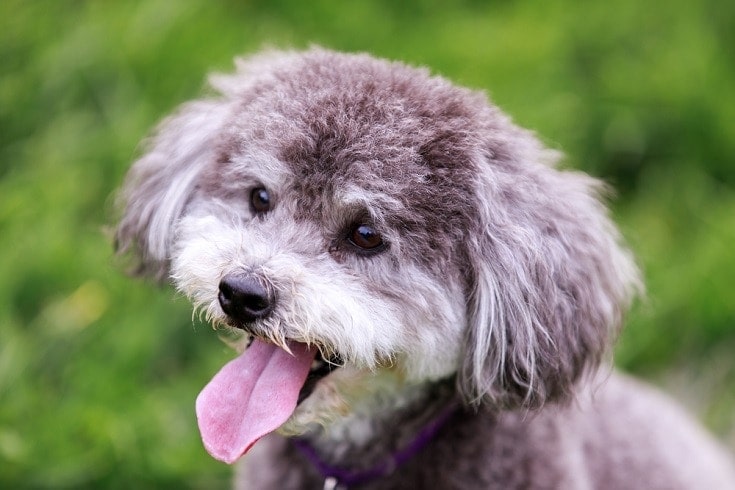 As the crossbreed of a Poodle and Schnauzer, the Schnoodle is a cute and cuddle dog with long locks that can be cut into various styles. These dogs can sport a new look every few months! Are you looking for Schnoodle haircut ideas that would suit your furry family member? You have come to the right place! We have put together a list of 10 cute Schnoodle haircuts that your pooch is sure to love. Check them out!

The 10 Schnoodle Haircuts & Grooming Styles
1.

Teddy Bear Schnauzer Haircut
There are many fun looks that the Schnoodle can have, including a teddy bear look. This is the famous teddy bear Schnauzer haircut, adapted slightly for your Schnoodle. This cute haircut makes the eyes, nose, and ears stand out. It allows for optimal sightseeing and makes it easy for them to chew on food, treats, and toys. It sure is a cuddly look that would make any human want to snuggle this dog!
---
2.

The Scruffy Look
Who says that Schnoodles must look fancy? This scruffy look seems to suit them just fine, especially when they are showing their soft side. It seems like an easy haircut to maintain, which is convenient for both dog and owner. It would be hard not to share a plate of food with a pooch that looks so adorably scruffy.
---
3.

The Fuzzy Look
It appears that keeping the Schnoodle's hair short creates a fuzzy look that is too cute to pass up. This haircut makes the ears stand out and makes a comical look that is also endearing. It probably requires multiple trims each month to keep up this cute yet sporty look.
---
4.

The Adorable Look
This is one of the most adorable Schnoodle haircuts that we have ever seen! The super furry eyebrows and mouth are too cute, as are the furry feet and clean-cut head. The eyes and nose stand out with this haircut, which helps the Schnoodle express their feelings more readily.
---
5.

The Shaggy Look
This look is shaggy yet sophisticated and shows a playful side that most other cuts cannot capture. Salt-and-pepper-colored hair lends to the corporate casual look that this haircut tends to create.
---
6.

The Sleek Look
Clean cut and adorable, this pooch sports a sleek haircut that cannot be outshined. Their collar can look like a piece of jewelry due to the well-trimmed body hair. But the slightly shaggy legs look warm and cuddly.
---
7.

The "Forever Puppy" Look
Those long locks give this dog a "forever puppy" look that is sure to remind anyone of their own childhood. The fluffy ears are irresistible, as are their long-haired paws. The photo shows just how much hair is retained during each haircut.
---
8.

The Girly Look
Who can resist a cute pooch with bows in their hair? This Schnoodle looks sophisticated yet cuddly. The long eyebrow and facial hair also remind us that she is older and knows the ropes. She seems to be waiting for a nice long cuddle on the couch.
---
9.

The All-American Look
Short enough to easily see yet long enough to be soft and cuddly, this all-American pooch seems to be all about patriotism. The outfit is adorable, but what sets this Schnoodle apart from the others is the frilly hair on top of the head. Because it is a messy look, haircut maintenance should not be a problem for owners.
---
10.

The Fresh-out-of-Water Look
This Schnoodle looks like they have been having fun swimming thanks to the carefree haircut that they are sporting. The face is carefully groomed, yet the rest of the body looks as though a pair of shears simply snipped here and there. No matter the method, we think that this is a Schnoodle haircut idea worth considering.

Schnoodle Haircuts for Your Dog
We think that all the haircuts on our list are perfect for the Schnoodle. They all offer something a bit different, yet none of them are hard to maintain as time goes on. Which of these Schnoodle haircuts on our list is your favorite? Feel free to share your thoughts and ideas with us in the comments section below.
---
Featured Image Credit: yhelfman, Shutterstock