235 Scientific Cat Names: Our Top Picks for Your Intellectual Cat
Is your cat a smarty-pants, or maybe you just wish it was a smarty-pants? Or perhaps your cat belongs to an intelligent household. Regardless, you've arrived at this article as you're obviously trying to come up with a name that will encapsulate your cat's braininess.
We know that, for the most part, cats are intelligent little creatures, so it's a great idea to incorporate this aspect of your cat into a name. Or perhaps you have an appreciation of science and research.
We have 235 names for you to look at to give you some ideas. They all have something to do with, well, smart things.
How to Name Your Cat
Beyond how smart (or not smart) your cat is, you can find inspiration for your cat's name in several ways. The colors and patterns of cats and the breed itself can lead to the perfect name. Your cat's size and shape can also lead to interesting and funny names.
Going ironic is a fun way to name your cat. Some people like to name their cats traditional dog names like Rover, or if your cat is tiny, you can call it Atlas (the giant who holds up the sky) or your large cat Jellybean.
Finally, you can think about some of your cat's unique quirks and personality traits as inspiration. There's nature, such as flowers and plants, as well as other animals and food. The choices are endless!
---
Female Scientist Names
Right off the bat, we'll start with the names of female scientists for your female cat. Of course, your cat doesn't have to be female for these names, but these names all honor these amazing women who made significant contributions to our society. You can use the first or last name, or both! You can also shorten names. For example, call your cat Somer after Mary Somerville.
Ada Lovelace
Barbara McClintock
Caroline Herschel
Christiane Nusslein-Volhard
Dorothy Hodgkin
Elizabeth Blackwell
Emilie du Chatelet
Gertrude Elion
Irène Curie-Joliot (daughter or Marie Curie)
Jane Cooke Wright
Jane Goodall
Jennifer Doudna
Katherine Freese
Lise Meitner
Mae C. Jemison
Maria Goeppert Mayer
Maria Mitchell
Marie Curie
Mary Anning
Mary Somerville
Rachel Carson
Rita Levi-Montalcini
Rosalind Franklin
Sara Seager
Sau Lan Wu
Tiera Guinn
Vera Rubin
Male Scientist Names
Just like the female scientist names above, here are the names of well-known male scientists. Again, you can use it for male or female cats, and you can go with first and/or last names.
Alan Turing
Albert Einstein
Alfred Nobel
Alexander Fleming
Alexander Graham Bell
Andre-Marie Ampère
Archimedes
Benjamin Franklin
Bill Nye
Carl Linnaeus
Carl Sagan
Charles Darwin
Galileo Galilei
George Washington Carver
Gottfried Wilhelm Leibniz
Gregor Mendel
Isaac Newton
John Forbes Nash Jr.
Louis Pasteur
Michael Faraday
Neil deGrasse Tyson
Nicolaus Copernicus
Nikola Tesla
Pythagoras
Srinivasa Ramanujan
Stephen Hawking
Thomas Edison
Names Based on the Sciences
We'll separate the different sciences into their own lists, but these are all just examples that hopefully will get your imagination going.
Mathematics
Algebra
Axiom
Axis
Calculus
Ellipse
Fractal
Geometry
Hilbert
Infinity
Logic
Vector
Venn
Zeta
Chemistry
You should get your hands on a periodic table of elements as there's a lot to choose from. We're including a few elements here, but there's not enough time or room for all of them.
Atom
Atomic
Catalyst
Cobalt
Copper
Effusion
Electron
Fission
Ion
Radium
Rhodium
Selenium
Physics
Ampere
Boson
Cosmic
Doppler
Gravity
Joule
Kelvin
Kinetic
Neutrino
Nuclear
Pascal
Photon
Quantum
Quark
Ultraviolet
Velocity
Astronomy
Barlow
Binary
Celestial
Comet
Eclipse
Equinox
Galaxy
Meridian
Meteor
Milky Way
Nebula
Quasar
Solar
Solstice
Star
Zenith
Names Based on Intellectuals
Here, we'll go over the names of some famous intellectuals who weren't necessarily scientists. Again, same rules. You can go with shortened versions of these names or first and/or last names. These are also a combination of male and female intellectuals.
Anna Freud
Adam Smith
Adi Shankara
Aristotle
Carl Jung
Confucius
David Hume
Dian Fossey
Francis Bacon
Friedrich Nietzsche
George Bernard Shaw
Hannah Arendt
Herodotus
Jean-Jacques Rousseau
Jean-Paul Sartre
John Dewey
John Locke
Leonardo da Vinci
Margaret Mead
Mary Wollstonecraft
Max Weber
Michael Foucault
Noam Chomsky
Plato
Ralph Waldo Emerson
René Déscartes
Sigmund Freud
Simone de Beauvoir
Socrates
Thomas Hobbes
Voltaire
Zora Neale Hurston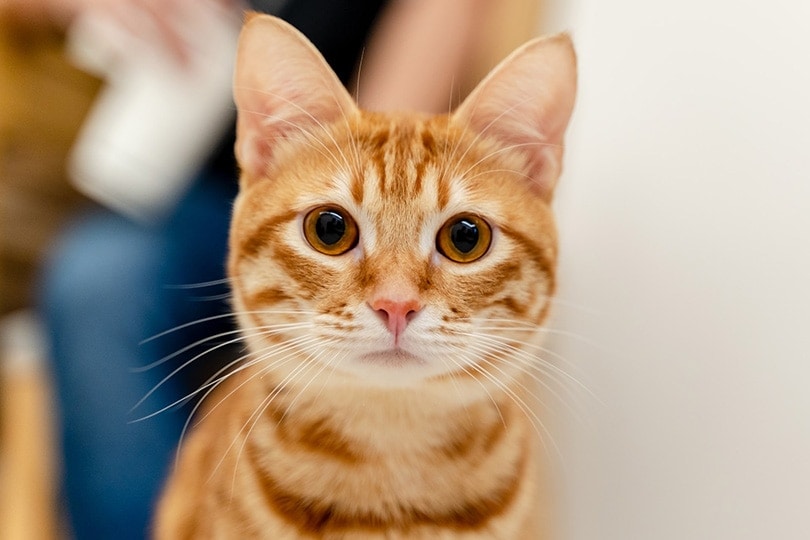 Famous Authors
We tend to equate intelligence with scientists and philosophers, but there are many authors of fictional work that are intellectuals. So, again, we've mixed the men with the women, and you can play with these names as you see fit.
Charles Dickens
Charlotte Brontë
Daphne du Maurier
Ernest Hemingway
Franz Kafka
Fyodor Dostoevsky
George Orwell
Isaac Asimov
Jane Austen
Johann Wolfgang von Goethe
John Ronald Reuel Tolkien
Lewis Carroll
Margaret Atwood
Mark Twain
Mary Shelley
Maya Angelou
Oscar Wilde
Shirley Jackson
Toni Morrison
William Shakespeare
Umberto Eco
Famous Composer Names
There's no question that we've all heard about how many of our composers were geniuses. Mozart anyone?
Antonio Vivaldi
Clara Schumann
Claude Debussy
Franz Liszt
Franz Peter Schubert
Frédéric Chopin
George Frideric Handel
Hildegard of Bingen
Johann Sebastian Bach
Johannes Brahms
Ludwig van Beethoven
Pyotr Ilyich Tchaikovsky
Richard Wagner
Wolfgang Amadeus Mozart
Famous Artist Names
And then there's art. It takes a certain amount of genius to create art, and naming your cat after one of these artists puts them in good company.
Andy Warhol
Claude Monet
Edvard Munch
Edward Hopper
Frida Kahlo
Georgia O'Keeffe
Henri Matisse
Jackson Pollock
Jan Vermeer
Jean-Michel Basquiat
Michelangelo
Pablo Picasso
Rene Magritte
Rembrandt
Salvador Dalí
Sando Botticelli
Vincent van Gogh
Yayoi Kusama
Names Based on Food and Drinks
Food and drink don't tend to be intellectual, of course. But when something is elite and expensive, we tend to associate it with class. Almost anything French sounds pretty classy.
When you imagine intellectuals standing around and talking about philosophy, you might also imagine they are eating hors d'oeuvres and drinking wine, so let's have at it!
Names Based on Food
Beef Wellington
Caviar
Ceviche
Chanterelle
Crème Brûlée
Escargot
Filet Mignon
Foie Gras
Galette
Quiche
Risotto
Souffle
Tiramisu
Truffles
Names Based on Drinks
Amaretto
Beaujolais
Cabernet
Champagne
Chardonnay
Chianti
Espresso
Latte
Merlot
Pinot
Names Based on Fictional Characters
And last, but certainly not least, we have fictional characters known for their intellect. You can also try looking through the list of characters of your favorite TV shows, movies, and books.
Frasier Crane
Gandalf
Hermione Granger
Jimmy Neutron
Lisa Simpson
Matilda
Moriarty
Morpheus
Rick Sanchez
Sheldon Cooper
Sherlock Holmes
Spock
Velma Dinkley
Violet Baudelaire
Yoda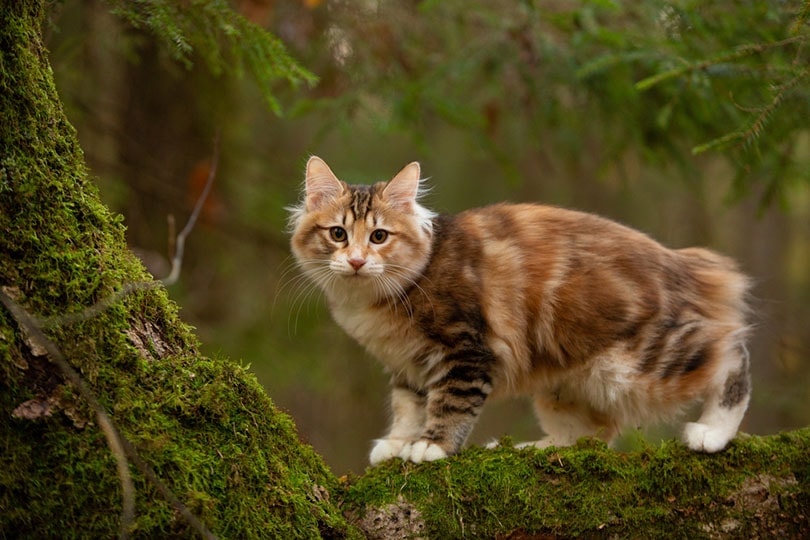 Use Your Imagination!
You can also think about adding titles to your cat's name as a way of making your cat sound smarter or more important, such as:
Professor
Her or His Majesty
Queen/King
Madame
Sir/Mrs. or Miss
Senator
Dame
Prince/Princess
General
Sergeant
Colonel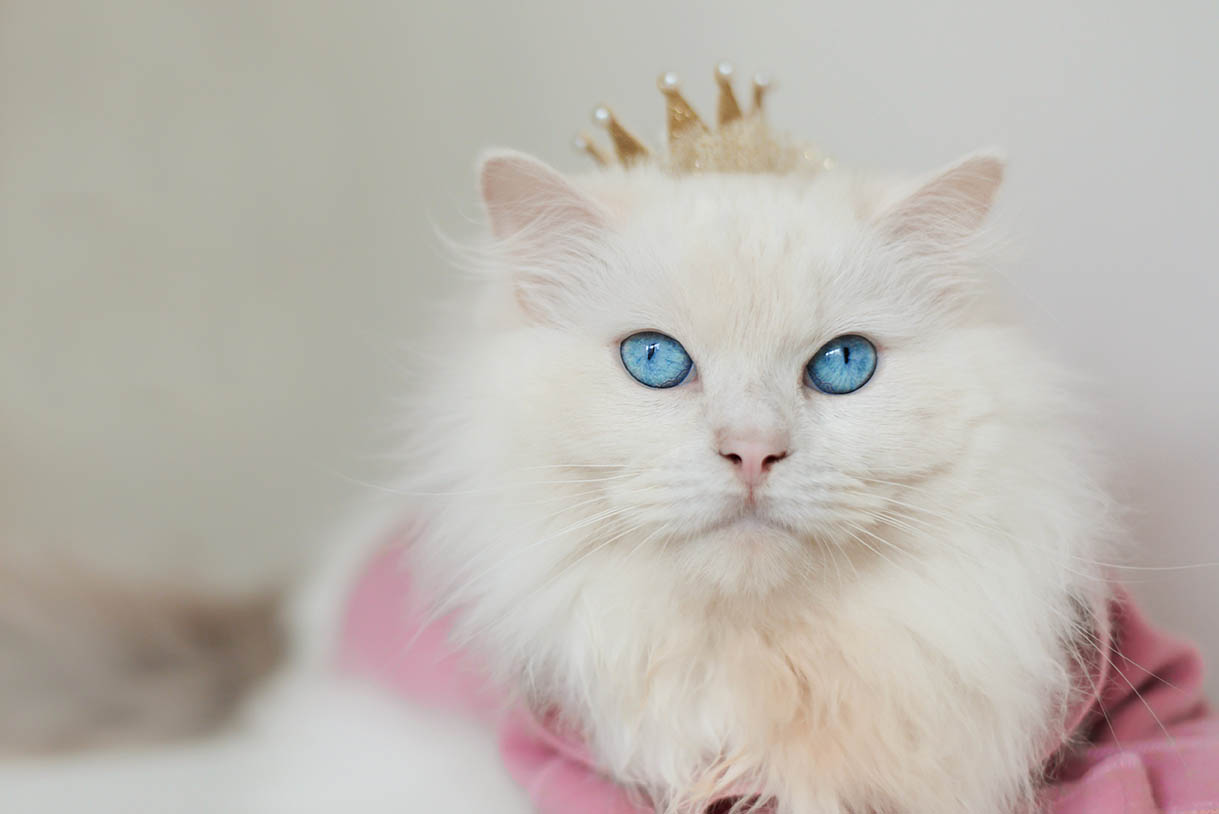 Conclusion
In the end, cats don't really care about their names. What they care about is getting your attention, care, and love! So, you can pick a name that sounds right, and you'll both be happy!
Not all the names on our lists are necessarily good names for a cat. But with a bit of tweaking, any one of these names could be the perfect name for your kitty.
You'll also want to double-check the pronunciation of some of these names since several of them are from different countries and don't sound the way they are spelled to North Americans.
If there's a specific branch of science that interests you the most, then just search terms based on that science. If physics fascinates you, look at more of the terms that are commonly (or not so commonly) used in that field of study.
We hope that if you haven't found the right name from our lists, that perhaps you've been inspired enough to figure out the right one on your own. Your intelligent cat should have a name that tells the world that you have one smart kitty.
---
Featured Image Credit: Kristina Kokhanova, Shutterstock