150+ Clever Scottish Terrier Names: Ideas for Sparky & Fun Dogs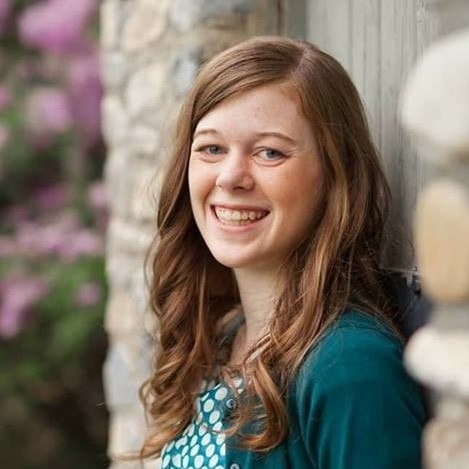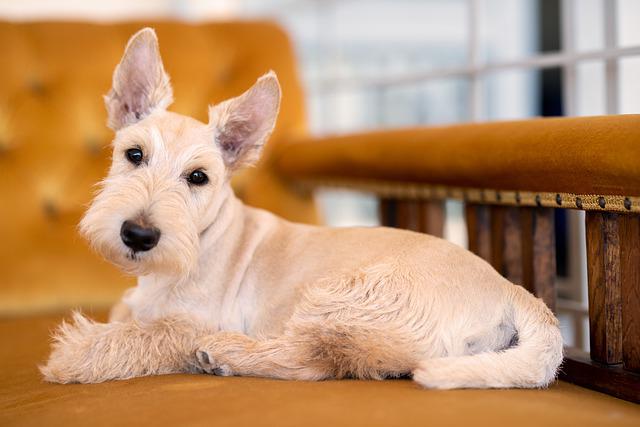 Scottish Terriers are some of the most iconic dogs out there, and not many dog breeds are as linked to their national heritage as this one is. If you've just bought a Scottish Terrier puppy, there's a good chance you're already looking for the perfect tartan hat and collar to dress it up in. But before you can get too excited, you'll have to find the perfect name. Although there's not one right or wrong name for a dog, we can't help but think that Scottish names are pretty cute.
Here are some of our very favorite names for your Scottish Terrier.

Awesome Scottish Clan Names
One unique cultural feature of Scotland is the clan. Each of these dozens of cultural groups has its own history, heritage, and even its own pattern of tartan. If you have Scottish ancestry, learning about your ancestors' clan might give you inspiration for your Scottie. If not, here are some of the best Scottish Clan names to get you started.
Armstrong
Bruce
Buchanan
Campbell
Chattan
Donald
Duffie
Duncan
Elliot
Erskine
Ferguson
Forbes
Fraser
Graham
Grant
Hamilton
Hunter
Innes
Keith
Kennedy
Leslie
Lindsay
MacDonald
MacFarlane
MacGregor
MacKay
MacKenzie
MacKinnon
MacLeod
MacNeil
Morgan
Munro
Ogilvy
Ranald
Robertson
Ross
Scott
Shaw
Sinclair
Stewart
Sutherland
Wallace

Names Inspired by Famous Scots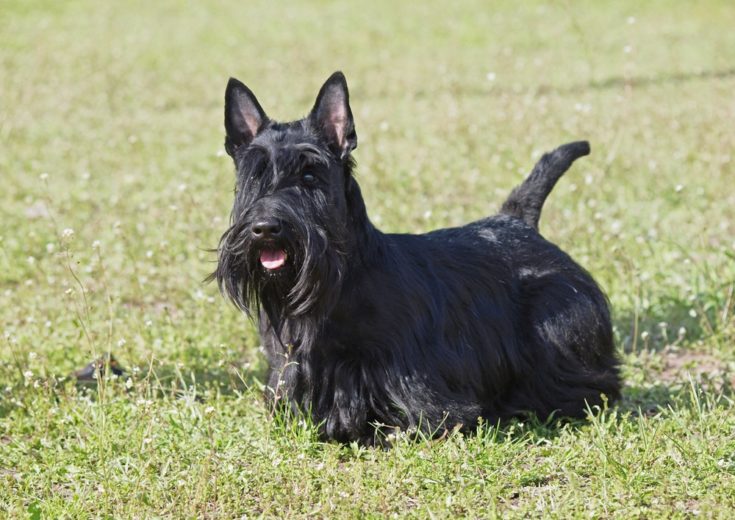 In Scotland's long history, some people have risen above others, gaining worldwide recognition for their talents. From brave warriors like Robert the Bruce to talented modern actors like Ewan McGregor, naming your Scottish Terrier after a famous person is a great way to honor someone you admire.
Adam Smith—Economist
Alexander Fleming—Scientist
Alexander Graham Bell—Inventor
Andy Murray—Tennis Player
Bonnie Prince Charlie—Rebel
Catriona Matthews—Golf Player
Chris Hoy—Olympic Medalist
David Hume—Philosopher
Eric Liddell—Olympic Medalist
Ewan McGregor—Actor
Flora MacDonald—Rebel
K. Rowling—Novelist
James Clerk Maxwell—Physicist
James McAvoy—Actor
Kelly MacDonald—Actress
Mary Queen of Scots—Queen
Rob Roy—Rebel
Robert Burns—Poet
Robert Louis Stevenson—Novelist
Robert the Bruce—Warrior King
Sir Arthur Conan Doyle—Writer
Sir Walter Scott—Novelist
Tilda Swinton—Actress
William Wallace—Outlaw and Warrior

Inspiring Scottish Place Names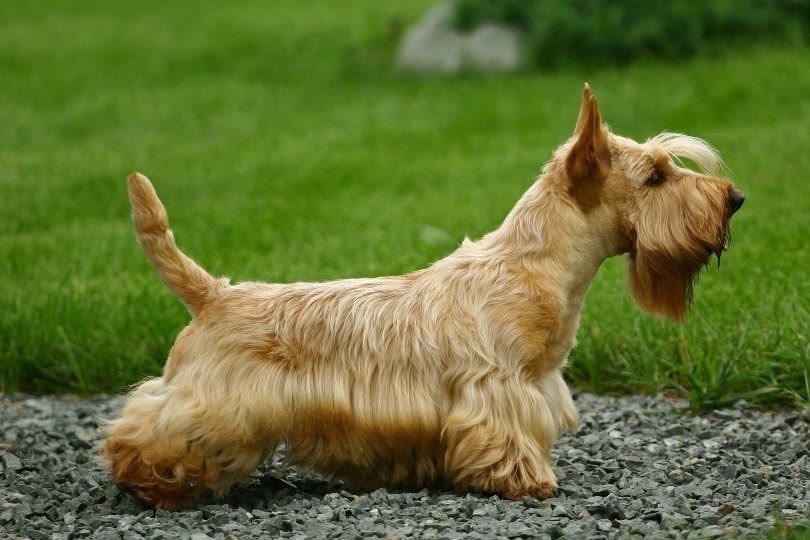 Scotland's isles and highlands have inspired poets, artists, and sightseers for generations. The names of some of Scotland's places can inspire you as well. Whether you name your dog after an island or city, castle or highland, any of these names is a fitting tribute.
Aberdeen
Arran
Ayr
Cawdor
Edinburgh
Galloway
Glamis
Glasgow
Iona
Isla
Lewis
Lomond
Morven
Orkney
Skye
Struan

Fun Scottish Culture Names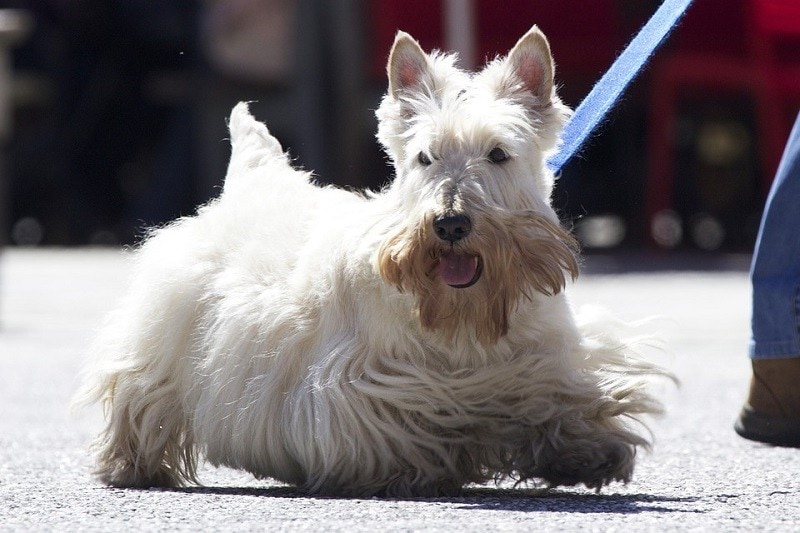 Scotland has a rich culture, with its own stories, symbols, and traditions. Whether you choose a silly name like Haggis or Nessie or a more subtle nod to Scotland's culture like Piper, these names are a great way to make your dog stand out.
Bagpipe
Bairn
Braveheart
Haggis
Kelpie
Laddie
Lass
Nessie
Paisley
Piper
Scotch
Scottie
Tartan
Thistle

More Beautiful Names for Scottish Terrier Girls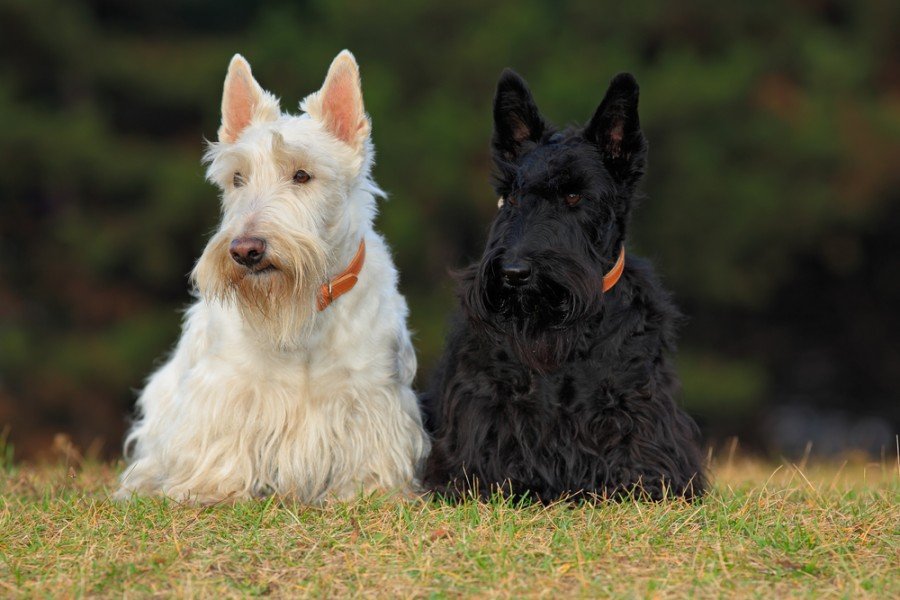 Ada
Adaira
Aila
Aileen
Ainsley
Alice
Allie
Artis
Bonnie
Cailean
Cait
Caitriona
Caledonia
Crissie
Deidra
Edith
Edna
Ellie
Glenna
Iona
Kenna
Lara
Maggie
Maisie
May
Moira
Molly
Nora
Shannon
Sheena
Tara
Teagan
Tyra

More Great Names for Male Scottish Terriers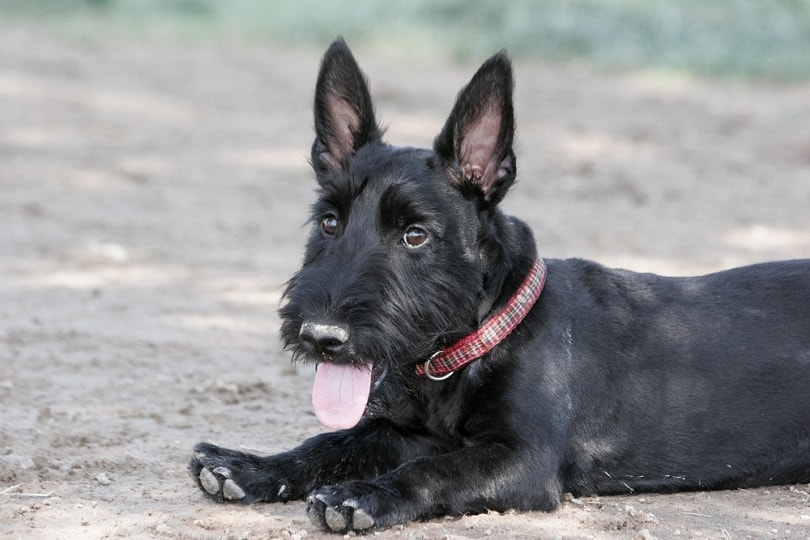 Aidan
Aifric
Andrew
Angus
Artair
Brodie
Bruce
Calum
Cameron
Craig
Donald
Dougal
Duff
Fergus
Fingal
Finlay
Graham
Iain
Kenneth
Lachlan
Logan
Malcom
Neil
Stuart

Last Thoughts
As you can see, there are lots of amazing names out there for Scottish Terriers. Picking the right name for your new dog isn't an easy task, but we hope that these suggestions can help you get some good ideas flowing. Before long, you'll find the perfect name for your pup—one that fits so well you won't be able to think of it as anything else.
---
Featured Image Credit: LaresaPerlman, Pixabay