200 Space Names for Dogs: Our Top Picks for Your Little Explorer
Click to Skip Ahead:
With how vast and infinite space is, it's a great place to find all kinds of unique names for dogs. However, it can also feel overwhelming because there are just too many options. So, we've made a list of space names to help simplify the process and give you a better sense of direction on the types of space names you like. Keep reading to get some inspiration on fun and creative space names for your dog.


How to Name Your Dog
There's no pressure to decide on a name for your dog right away. You can take time to get to know your dog before naming them. As your new dog starts to warm up to you and show their true personality, you can take note of various things about them that make them special.
As you go through our list of space names, start jotting down the names that stand out to you or remind you of your dog. Since many space names are based on mythological beings and creatures, you can also look up their stories and see if there are any that you like. After you've jotted down a few names, you can start to whittle down your list until you're left with a final name for your dog.


Female Space Names for Dogs
There are many unique space-related names. Here are some of our favorite female space names for dogs.
Aurora
Aster
Aylin
Elena
Esther
Faye
Heaven
Luna
Jacira
Phoebe
Selene
Vanessa

Male Space Names for Dogs
You can also find a lot of male names that have meanings related to space. Here are some great space names for your male dog.
Aelius
Aero
Apollo
Astro
Aydan
Aysel
Badar
Cielo
Jericho
Kuiper
Proteus
Wurren

Planet Names for Dogs
While the planets in our own solar system are impressive, you can find many exoplanets as well that can end up being cool and unique names for your dog.
Amateru
Arion
Ceres
Dagon
Earth
Eris
Halla
Haumea
Jupiter
Makemake
Mars
Mercury
Neptune
Nereid
Orbitar
Pirx
Pluto
Tadmor
Tapaho Thong
Taphao Kaew
Uranus
Saturn
Spe
Venus

Constellation Names for Dogs
It can be fun to name your dog after a constellation or a Zodiac sign, especially if your dog's personality matches some of the traits commonly associated with their own sign.
Andromeda
Antlia
Apus
Aquarius
Aquila
Ara
Aries
Auriga
Bootes
Caelum
Camelopardalis
Cancer
Canes Venatici
Canis Major
Canis Minor
Capricorn
Cassiopeia
Carina
Centaurus
Cepheus
Cetus
Chamaeleon
Circinus
Columba
Coma Berenices
Corona Australis
Corona Borealis
Corvus
Crater
Crux
Cygnus
Delphinus
Dorado
Draco
Equuleus
Eridanus
Fornax
Gemini
Grus
Hercules
Horologium
Hydra
Hydrus
Indus
Lacerta
Leo
Lepus
Libra
Lupus
Lynx
Lyra
Mensa
Microscopium
Monoceros
Musca
Norma
Octanas
Ophiuchus
Orion
Pavo
Pegasus
Perseus
Phoenix
Pictor
Pisces
Puppis
Pyxis
Sagitta
Sagittarius
Scorpius
Sculptor
Scutum
Serpens
Sextans
Taurus
Telescopium
Triangulum
Tucana
Ursa Major
Ursa Minor
Vela
Virgo
Volans
Vulpecula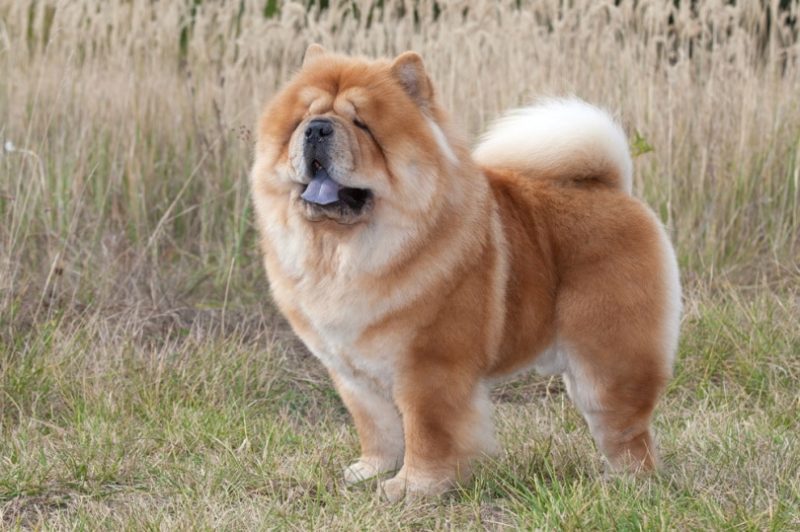 Star Names for Dogs
A star name can be perfect for the shining star in your life. Here are some cool star names that can be suitable for dogs.
Alioth
Altair
Antares
Avior
Belenos
Castor
Hamal
Larawag
Merope
Mira
Polaris
Sham
Sirius
Tabit
Talitha
Tangra
Timir
Titawin
Vega
Wasat
Zaniah
Zaurak
Zembra
Zosma

Moon Names for Dogs
Unlike Earth, many planets have multiple moons with unique names. The following names are inspired by moons from other planets.
Arche
Ariel
Atlas
Callisto
Calypso
Cordelia
Cressida
Diana
Dimidium
Dione
Elara
Europa
Helene
Oberon
Pandora
Portia
Titan
Titania

Other Space-Themed Names for Dogs
Space is filled with many interesting and mysterious things, and there are many explorers and scientists who have made meaningful discoveries. The following space-themed names are perfect for adventurous and brave dogs.
Albedo
Aldrin
Comet
Copernicus
Doppler
Eclipse
Encke
Galaxy
Galileo
Gibbous
Hailey
Hayashi
Hubble
Hypatia
Janssen
Kepler
Kruskal
Lipperhey
Nebula
Nova
Pallas
Penrose
Quasar
Zeeman
Zenith


Conclusion
Space-inspired names are perfect for adventurous dogs or dogs that may have a mysterious side or do perplexing things. We hope our list of space names has provided some inspirational ideas for your dog. Whatever name you decide on will be special, and your dog will love the stellar name given to them.
---