250 Spiritual Cat Names: Our Top Picks for Your Magical and Centered Cat
Cats have been thought of as spiritual creatures since the beginning of time. They are cute and cuddly yet independent and intuitive. They can handle their own when given half a chance, but they do enjoy the companionship of a human throughout the day. Some cats are perkier than others, while some are more serene. No matter their temperament and personality, cats can always be considered spiritual.
How to Name Your Cat
So, what should you name your cat if you want to honor their spiritual side? Luckily, there are plenty of names to choose from! The problem is narrowing down the options to one that you like the best. Here are our top picks for spiritual cat names that are sure to highlight the magical and centered nature of your furry family member.
50 Spiritual Cat Names Inspired by Magic
If you are into magic, one of these spiritual cat names might be right up your alley. There are 50 to choose from that offer charm and a sense of mysticism that your kitty cat is sure to appreciate. Check them out:
Abracadabra
Bewitched
Charm
Craft
Hoax
Hex
Chant
Voodoo
Oracle
Runic
Sorceress
Trance
Wizard
Coven
Cult
Harp
Imp
Jinx
Jade
Juju
Wicca
Karma
Merlin
Astral
Chakra
Conjure
Mojo
Spell
Taboo
Shaman
Wraith
Houdini
Copperfield
Thurston
Astral
Shaman
Sprite
Occult
Pagan
Gandalf
Hermione
Crowley
Bewitched
Charmed
Seance
Wand
Mojo
Trance
Wizard
Fairy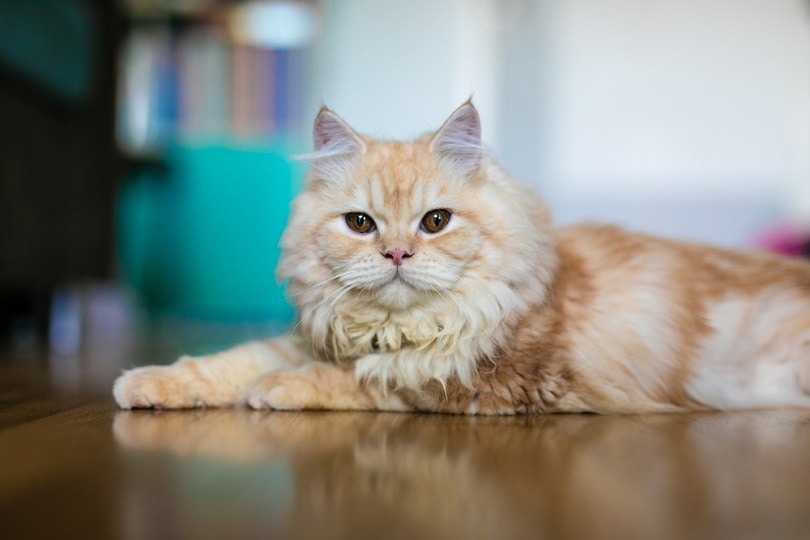 50 Fun Spiritual Cat Names
If your cat is fun and outgoing, one of these 50 spiritual cat names may fit them the best. Try each one on for size to see which your cat responds to the best:
High Jinks
Spooky
Beguile
Flimflam
Chicanery
Eerie
Mojo
Mummery
Makuta
Runic
Whammy
Quixotic
Orenda
Grimoire
Heka
Harpy
Grimalkin
Imp
Litha
Malachite
Mambo
Picatrix
Sigil
Sodalite
Revel
Chanceux
Kismet
Mystery
Zemi
Vamp
Crow
Omen
Suerte
Cleo
Endora
Dinah
Circe
Freya
Ling-Ling
Minerva
Tattoo
Aura
Halo
Nostradamus
Orenda
Rumi
Bibiddi Bobbidi Boo
Hoax
Dazzle
Cardinini

150 Other Interesting Spiritual Cat Names to Consider
If the names in our other lists did not float your boat, we have 150 more interesting spiritual cat names to try on your pet for size. One might be just what you've been looking for.
Conjure
Fakir
Hoodoo
Hocus Pocus
Obi
Rune
Sim Bala Bim
Taboo
Tapu
Presto
Voila
Cherub
Banshee
Shade
Revenant
Spook
Specter
Sibyl
Seraph
Psyche
Kelpie
Blackstone
Cardini
Slydini
Maskelyne
Dynamo
Silvan
Charisma
Enchant
Alohomora
Shazam
Laveau
Mantra
Allende
Naylor
Saramago
Rushdie
Baba
Geller
Clairvoyant
Rhine
Rasputin
Gypsy
Trance
Tallis
Suerte
Karma
Kismet
Mystery
Aura
Penthesilea
Seraph
Astral
Maia
Aine
Inara
Nirvana
Uri
Cybele
Durga
Maia
Aja
Sekhmet
Tazia
Kikimora
Levi
Atropos
Yoga
Seder
Krishna
Shiva
Tobias
Avallach
Orion
Cruz
Spook
Sooth
Fauna
Storm
Raven
Echo
Willow
Pansy
Petal
Aster
Sage
Indigo
Dahlia
Malachite
Crystal
Kappa
Oni
Nymph
Drake
Yokai
Selkie
Pooka
Tulpa
Atlas
Persephone
Artemis
Cupid
Hera
Calypso
Aphrodite
Raiden
Hades
Anubis
Camilla
Callisto
Hades
Prospero
Juno
Pandora
Osiris
Glinda
Cipher
Maleficent
Severus
Bane
Bagheera
Nagini
Melisandre
Howl
Hermione
Cheshire
Dinah
Draco
Star
Andromeda
Moonbeam
Umbra
Stardust
Vega
Orbit
Altair
Centauri
Cassiel
Morpheus
Horus
Magic
Griffin
Loki
Vulcan
Jupiter
Apollo
Enchanted
Widdershins
Hagatha
Beezel
How to Choose a Spiritual Name for Your Cat
Choosing a spiritual name for your cat can be complicated, especially if all your family members do not agree on the options that you want to focus on. It's best not to rush the process. Start by allowing everyone who wants a say in naming your new cat to choose a few names that they like the best. Then add all the names to one list.
Let everyone spend time going over the list for a few days and trying different names out to see how they roll off the tongue. Then, have each person vote for their three favorite names in writing, and choose the name with the most votes. If you still can't come up with just one name, there is no reason that you can't give your new cat two names — one as their main name and one as their nickname!
A Quick Recap
There are many spiritual cat names out there to choose from, but your special cat deserves one that fits their temperament and personality. Take your time when giving your cat a new name, as the name will stick with them for a lifetime. We think that one of our top picks will turn out to be the purrfect name for your kitty, but if nothing else, hopefully, our picks will give you the inspiration to come up with your own unique spiritual cat name.
---
Featured Image Credit: This road is mine, Shutterstock