Top 10 Pet Trade Shows Around the World: Expos & Fares to Visit

From shop owners to industry experts, animal lovers can appreciate the magic of a world-class pet trade show. Next-generation devices, professional grooming tips, and the latest pet research and insights are only a few of the many offerings you can find at these events. They allow attendees to improve their business, general knowledge, and approach to effective pet care.
With countless trade shows occurring globally every year, attending each is hardly feasible. Now is the time to make the best decisions to minimize the opportunity costs. To ensure you don't miss out on the fun or networking possibilities, let's explore the top ten pet trade shows around the world.

Top 10 Pet Trade Shows Around the World
1.

SuperZoo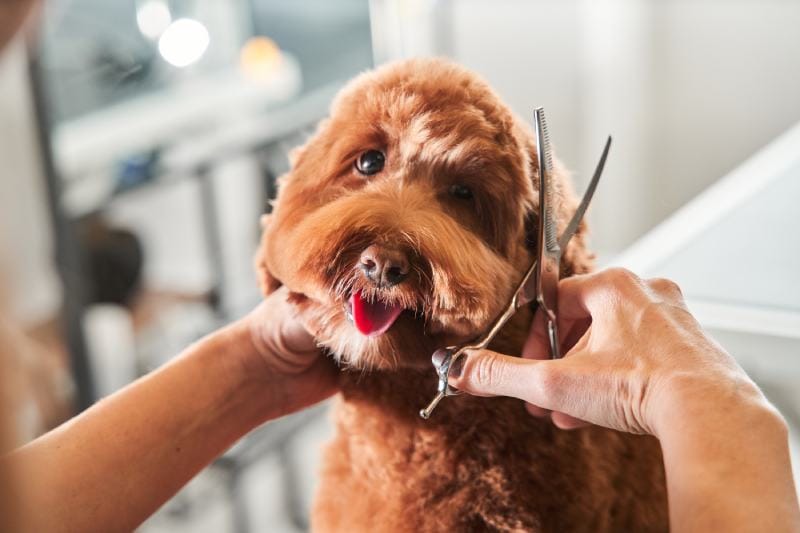 | | |
| --- | --- |
| Location | Las Vegas, NV |
| Attendees | Industry pros |
According to the organizers, SuperZoo is North America's most-attended pet trade show. Here, America's latest innovations go on display, and over 1,200 companies and industry leaders converge to offer education on the future of pet care and exclusive deals on new and never-before-seen products.
Since its origin in 1950, SuperZoo has become one of the liveliest and most worthwhile annual events. Now held in Las Vegas over 4 days, the trade show features grooming competitions, educational events, and a SuperZoo beach party with food and live music.
---
2.

Interzoo
| | |
| --- | --- |
| Location | Nuremberg, Germany |
| Attendees | Industry pros |
Interzoo is the defining international marketplace for all things pets. The four-day fair welcomes everyone in the industry, from veterinary students to groomers to pet supply marketers. Nearly 30,000 visitors from over 120 countries attend the biennial event, earning the chance to see, touch, and test the newest products and services.
---
3.

Global Pet Expo
| | |
| --- | --- |
| Location | Orlando, FL |
| Attendees | Industry pros |
The American Pet Products Association hosts the Global Pet Expo, a three-day affair focusing on the latest pet products. All animals receive consideration, from pet reptiles to horses and everything in between. Attendees catch first glimpses of nearly 1,000 exciting new products, including natural treats and supplements, aquatic creations, boutique pet apparel, and award-winning showcase items.
---
4.

London Vet Show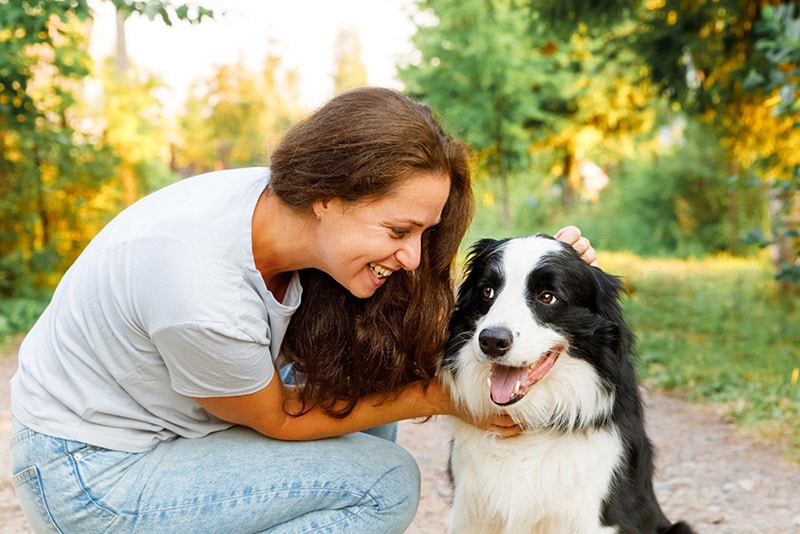 | | |
| --- | --- |
| Location | London, United Kingdom |
| Attendees | Veterinary workers |
The London Vet Show offers one place for veterinary professionals to develop influential relationships with their peers while building their knowledge base. It's one of four international Vet Shows, alongside France Vet, Deutsche Vet, and Singapore Vet.
The two-day event features numerous classes covering healthcare and practice management, certification programs, and practical workshops. Get up to speed on the most recent developments in the veterinary industry and grow your network to boost your practice's success.
---
5.

New York Vet Show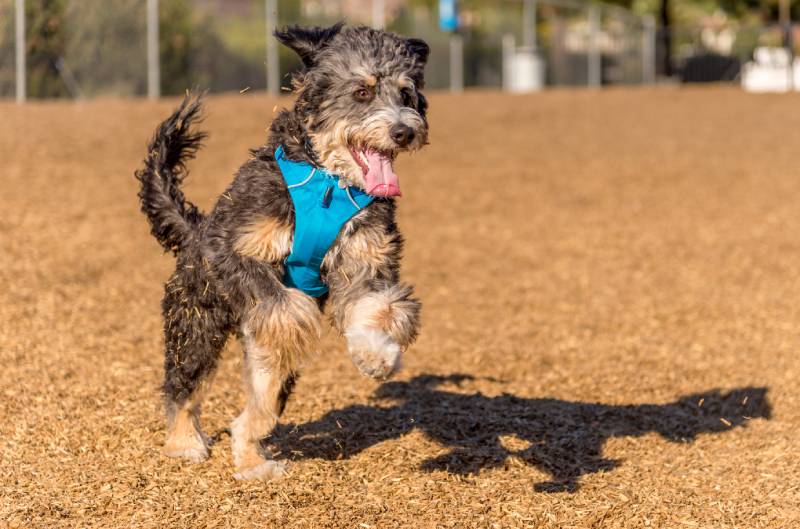 | | |
| --- | --- |
| Location | New York, NY |
| Attendees | Veterinary workers |
As the counterpart to the London event, the New York Vet Show is an annual gathering of vets, technicians, business owners, and anyone involved in a practice. Presentations cover numerous medical topics, including gastroenterology, dentistry, nutrition, dermatology, and animal behavior.
Over 2 days, attendees can choose seminars across multiple clinical tracks and discover the latest veterinary industry developments. Outside the displays and classes, the New York Vet Show supplies unique networking opportunities alongside fun social events and contests. Vet Shows in the U.S. also occur annually in Chicago and Reno, NV.
---
6.

Zoomark
| | |
| --- | --- |
| Location | Bologna, Italy |
| Attendees | Industry pros |
Over 1,000 exhibitors from 50+ countries attend Europe's second-largest pet trade show, Zoomark. It's another biennial event, and the show features over 1,000 new product launches while celebrating technology geared toward distinct market trends. Zoomark recognizes products for benefits like high value, eco-friendliness, and quality nutrition to help pet businesses attend to the modern customer's most pressing needs.
---
7.

Groom Expo
| | |
| --- | --- |
| Location | Hershey, PA |
| Attendees | Grooming industry pros |
Fun meets fashion at the Groom Expo, an annual event held each September in Hershey, PA. Grooming industry experts converge at the four-day event featuring certification courses, seminars, and workshops.
Here, you can build your skillset and your business. Groom Expo offers all the latest knowledge and product offerings to give groomers an edge in their market. And to balance the education, the expo includes several fun-filled events to enjoy. The opening night party brings attendees together for a laidback dance session, while Best in Show and runway competitions puts groomers to the test for acclaim and cash prizes.
---
8.

Pet Fair Asia
| | |
| --- | --- |
| Location | Shanghai, China |
| Attendees | Industry pros |
Taking place in the planet's third largest city, Pet Fair Asia is predictably one of the most massive pet trade shows worldwide. Occurring every August for 5 days, the Asian pet industry innovation hub brings wholesalers, distributors, and buyers together in the continent's largest pet supply show.
Over 2,200 exhibitors meet with 80,000+ visitors during the trade show. Beyond the 17 exhibition halls, guests can enjoy several conferences and competitive events, including a champion dog show, cat show, dog Olympics, and diving competitions.
---
9.

Pet Expo
| | |
| --- | --- |
| Location | Johannesburg, South Africa |
| Attendees | Public, industry pros |
The Pet Expo, an annual gathering in Johannesburg, is only partially a trade show. While dozens of exhibitors have a chance to market their businesses to thousands of potential customers, the public event focuses more on showcasing the pets themselves, particularly dogs.
Flyball, rally, and Best in Show are only a few of the many canine competitions and events occurring over the 3-day weekend. Cats receive a daily display and judging arena, while reptiles and horses get special consideration during the day.
---
10.

PATS
| | |
| --- | --- |
| Location | Sandown, UK; Telford, UK |
| Attendees | Industry pros |
PATS brings the top pet brands together twice a year, once in Sandown and later in Telford. Dubbing itself the UK's premier pet show, it's a can't-miss opportunity for business owners to get exceptional deals and unique educational experiences to help them build their operations.
While exhibitors have the newest and most intriguing offerings on display, attendees earn a chance to network and discover the hottest trends to guide better business decisions. Grooming demonstrations and new product demos bring today's innovations to the forefront. In the New Starter Zone, new businesses gain custom support through tailored stand designs, PR and promotional help, and social media campaigns.
Conclusion
How many international expos can you make this year? With so many incredible opportunities to develop meaningful professional relationships and gain an edge in your business, it's hard not to feel like you're missing out when you can't go to every show. While nobody has the time to make them all happen, starting with these top pet trade shows will ensure you won't have any regrets.
---