How Much Does a Turkish Angora Cat Cost in 2023? (Price Guide)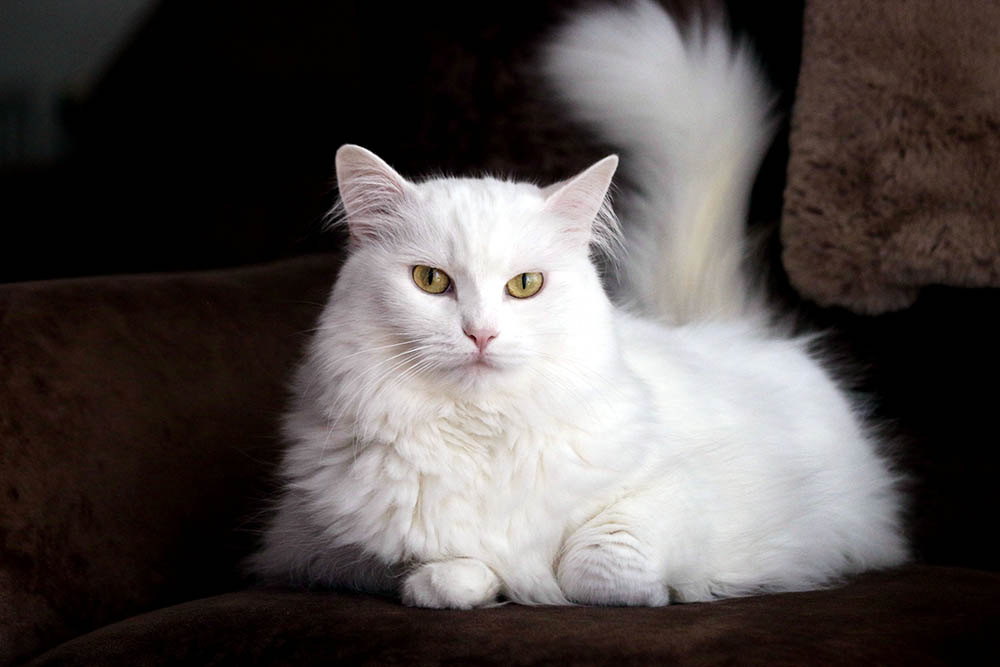 The Turkish Angora cat is of rare elegance. His fluffy, silky, and fine coat has sparked the enthusiasm of cat lovers for more than half a century. Curious, affectionate, and highly intelligent, the Turkish Angora also has a strong temperament. However, although he is known for his great independence, he gets attached very strongly to his owner, making him a much sought-after four-legged companion.
After the initial expenses, you can expect to pay between $150–$630 per month. Keep reading to get a full breakdown of how much you will need to budget to acquire and care for the rare and beautiful Turkish Angora cat.
Bringing Home a New Turkish Angora: One-Time Costs
You've decided you want to welcome a new furry, elegant, and adorable four-legged member soon, congrats! Depending on the origin of your Turkish Angora cat (free, adoption, or breeder), its sex (females are more complicated to sterilize, hence the higher cost of operation), and initial supplies, you should be prepared to spend between $1,570 and $2,745 on your Turkish Angora.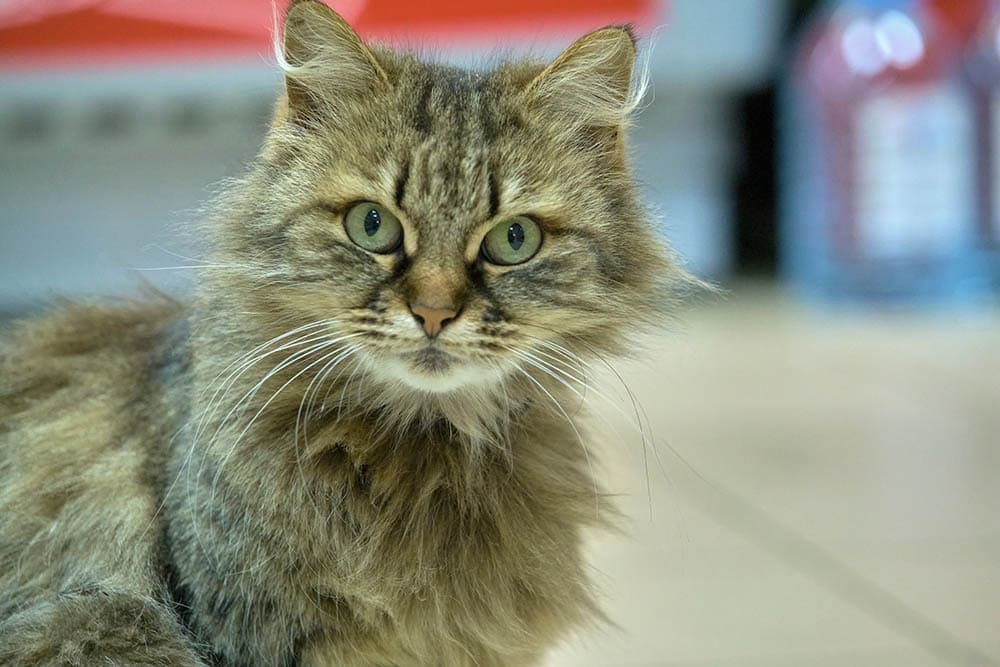 Free
Acquiring a "free" Turkish Angora cat is possible if you are lucky enough to know someone close to you who wants to rehome their animal. However, be aware that the actual costs of a free pet are high! Indeed, even if you save yourself from the rather high price of adopting this magnificent purebred cat, you will still have to assume the other costs of initial setup and supplies, toys, vet fees, and so on.
In addition, if it is a kitten, there is a good chance that it is neither dewormed nor vaccinated. So, you will need to plan these costs into your budget, no matter how "free" your kitty's adoption is.
Adoption
$75–$150
Depending on the shelters, it costs around $75 to $150 to adopt a Turkish Angora. It's definitely less expensive than buying one of these luxurious kittens from a reputable breeder. In addition, you will give a chance to an animal that has been abandoned by its other owner, to live a good life in a new home. However, it is more difficult to find Turkish Angora kittens in shelters; you will probably have a better chance of finding an adult cat already being vaccinated and sterilized.
Breeder
$1,000–$2,000
The price of a Turkish Angora kitten will depend on many factors such as gender, parental pedigree, and conformity to breed standards. But you can expect to pay between $1,000 to $2,000 for a fabulous purebred Turkish Angora.
Note: When looking for a purebred kitten, whatever it is, it is strongly recommended to consult a breeder duly registered with a feline association recognized or recommended by a trusted professional.

Initial Setup and Supplies
$495–$595
Initial setup and supplies are some of the high costs when buying or adopting a Turkish Angora cat. These costs can go up to $600, but only if you decide to adopt a female. This is because the cost of sterilization is higher for female cats, regardless of the breed. In addition, you will need to add all the essential supplies for your cat's well-being, such as litter, bowls, scratching posts, microchips, and more.
List of Turkish Angora Care Supplies and Costs
| | |
| --- | --- |
| ID Tag | $15 |
| Spay/Neuter | $200–$300 |
| Scratching post | $45 |
| Collar | $30 |
| Microchip | $30 |
| Cat Bed | $30 |
| Nail Clipper | $10 |
| Brush | $10 |
| Litter Box | $25 |
| Litter Scoop | $10 |
| Toys | $30 |
| Carrier | $40 |
| Food and Water Bowls | $20 |
How Much Does a Turkish Angora Cost Per Month?
$150–$630 per month
Before adopting your Turkish Angora cat, there are essential costs to consider. Here are a few that should not be overlooked: food, medications and vet visits, pet insurance, and entertainment.
Also, your cat must be:
Up to date in its vaccines
Dewormed according to your veterinarian's recommendations
Sterilized
Microchipped or identified with a medal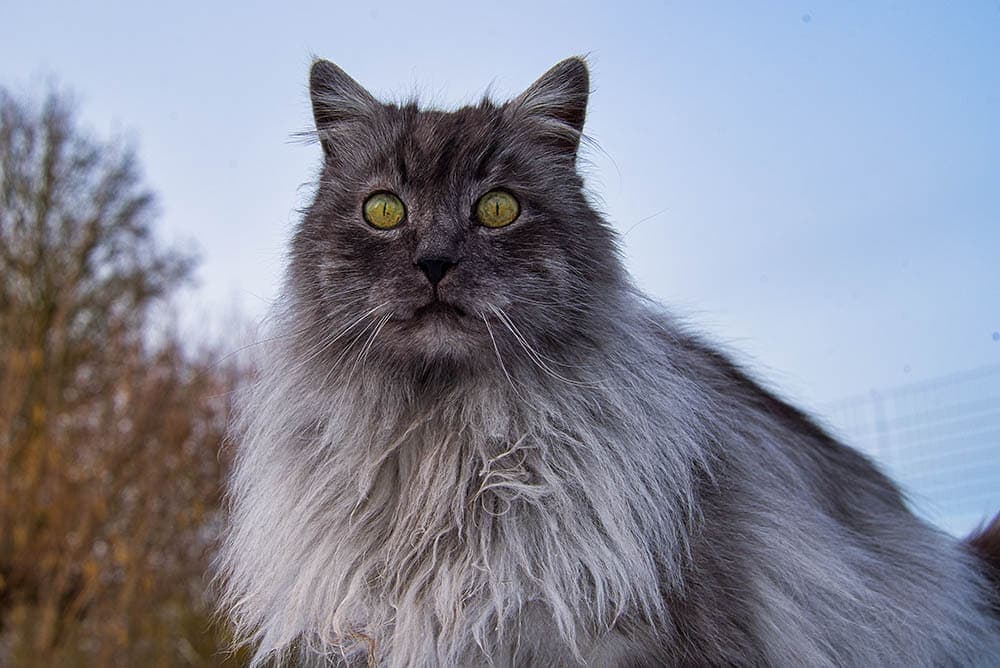 Health Care
$110–$600 per month
Keeping a cat, regardless of breed, involves annual and sometimes monthly veterinary costs, even if he is older. This is because as he gets older, new care may be needed for his condition. As in humans, the aging animal has greater needs.
Also, if you decide to let your cat outside, consider treating it for fleas.
Food
$10–$40 per month
It is preferable to offer your magnificent feline premium quality kibble to preserve the beauty of its fur and ensure optimal health. Depending on which brand you choose, you can expect to spend anywhere from $10 to $40 per month. Purina ProPlan for Adult Cats and Iams Proactive Health Indoor Weight & Hairball Care are two good brands recommended by vets.
Grooming
$10–$70 per month
A weekly brush or combing will do right by this breed. In addition to brushing, all cats should have their claws trimmed every 2 weeks or so. Turkish Angora cats are also prone to periodontal disease and should have their teeth brushed two to three times a week. However, if you decide to bring your kitty to a professional cat groomer, expect to pay around $50 to $70 for a basic grooming session. This would typically include a bath, blow-dry, nail trim, and ear cleaning. And don't forget to provide a scratching post or a carpet to preserve your couch!
Medications and Vet Visits
$50–$400 per month
The Turkish Angora is not prone to many diseases. He is a hardy animal. But to ensure good health and reduce veterinary costs, watch his diet. It should be rich in vitamins, trace elements, and proteins. Food with a lot of fiber will make it easier to get rid of the hairballs that they swallow when they lick themselves; it is, therefore, a good way to avoid possible digestive problems.
Besides, Turkish Angora can suffer from deafness and hypertrophic cardiomyopathy (HCM), resulting in sudden death if left untreated. Note that treatment for these illnesses is not included in the monthly cost of medications and vet visits, so purchasing pet insurance could save you a lot of money in the event of diseases and unforeseen emergencies.
Pet Insurance
$40–$50 per month
Although this solution is already popular in Europe, pet insurance remains relatively unknown in the United States. For more or less $10 per week, depending on factors like the type of animal, size, breed, and where you live, premiums vary but can cover accidents, illnesses, dental care, and even behavioral therapies!
Not knowing if you'll have saved enough to cover a particularly steep vet bill, insurance can be a source of peace of mind.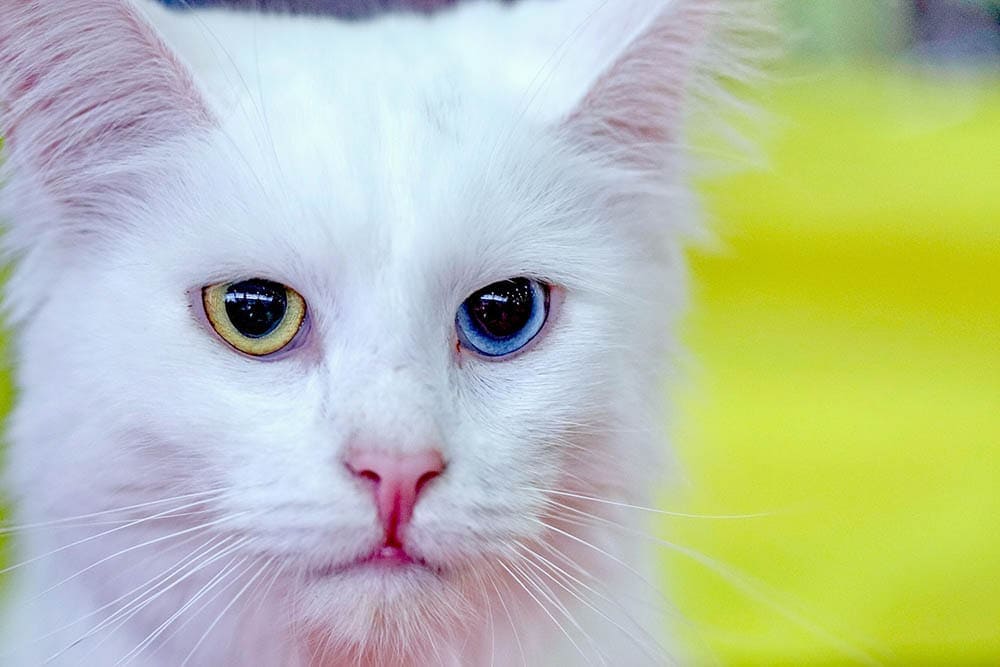 Environment Maintenance
$40–$50 per month
| | |
| --- | --- |
| Litter box liners | $20/month |
| Deodorizing spray or granules | $15/month |
| Cat treats | $15/month |
Entertainment
$10–$30 per month
If you want to please your Turkish Angora cat, give him a cat gift box sent to him monthly. There are boxes for kittens, but also for older ones. You will have the choice between options with or without a subscription. The cat gift boxes are full of toys, treats, kibble, care, and hygiene products. The cost is around $30 per month. Otherwise, you can buy a few toys and treats each month, which will cost you between $10 and $20.
Total Monthly Cost of Owning a Turkish Angora
$150–$630 per month
These monthly costs may seem very high, but rest assured that you won't have to spend $600 a month taking care of your Turkish Angora cat. This is only if you need to go to your vet for reasons other than a routine checkup. In this case, however, the bill could go up quickly, which is where having pet insurance may help.
Additional Costs to Factor In
If you go on vacation regularly, make sure someone around you is willing to keep your little treasure. If you don't have friends available who can take care of your cat, you will need to hire a pet sitter, which could eat into your vacation budget.
In the United States, pet sitters charge an average of $30 per visit, $50 to $75 to spend the night, or $250 to $400 per week. These rates depend on the services requested and whether you have additional pets.
Owning a Turkish Angora on a Budget
There are some expenses that you cannot avoid when owning a Turkish Angora cat: vet bills. You can't skip them whether you're on a budget or not. Everything else is pretty much achievable.
Saving Money on Turkish Angora Care
The first thing to do would be to adopt instead of buying one of these beautiful cats. This will save you tons of money right off the bat. Then you can save on toys; it is a universal truth that all cats prefer vulgar boxes to their expensive cat trees and other fancy toys.
Plus, eliminate professional grooming sessions, pet sitters, monthly cat box membership, and more. Owning a cat doesn't have to be expensive, but there are one-time costs you can't avoid. After all, as long as you visit your vet regularly, provide your cat with optimal food (not necessarily premium), and give him plenty of hugs and treats, you'll end up with a happy, healthy cat no matter what your budget is.
Here are a few other ideas to save money:
To save on food without compromising on quality, many stores offer coupons or loyalty cards.
As for grooming and care, the best is to do the maximum yourself. You can easily cut your cat's nails and brush them every day without needing a professional. If you are uncomfortable cutting your cat's claws on your own, ask your vet for advice.
Some companies offer free cat grooming services by appointment (however, you must bring your own cleaning supplies) as well as free nail trimming days. Also, look at the grooming schools; students are often looking to test their skills for a cheaper price.
Shop around for your vet, as costs vary wildly from clinic to clinic. Check what is included in the price and in the available packages.
Final Thoughts
To give your Turkish Angora kitten the best possible chance of growing up healthy and happy, both physically and mentally, you will need to plan for a lot of love, patience, and a budget to meet its most basic needs.
That being said, this gorgeous cat will return a lot of love and affection. He will become a full member of your family for many years to come. This is one of the reasons why you have to think carefully about the total cost before acquiring such a cat.