How Many Dogs & Cats are Neutered in the UK? (Statistics to Know in 2023)

Note: This article's statistics come from third-party sources and do not represent the opinions of this website.
Spaying and neutering pet cats and dogs is the one factor that has the biggest effect on how long a pet lives and the quality of life it has. It can also help combat the massive overpopulation and animal homelessness problems that exist here. Despite these facts, approximately 1.7 million dogs and 600,000 cats remain unaltered.
A relatively small number of neutering and spaying operations can lead to abnormalities, but the vast majority are completed successfully and without incident. The procedure should be carried out under anaesthetic and pain prevention medication provided during and after the procedure to minimise the suffering of the animal.
Below are 14 statistics related to spaying and neutering in the UK, including figures relating to how many pets have had the procedures, and some of the benefits of them.
In this article we will cover the following:
How Many Cats & Dogs are Spayed & Neutered in the UK?

General Pet Statistics
1.

There are 13 million dogs & 12 million cats in the UK.
(Statista)
The UK saw an increase in the total number of pets during the Covid pandemic. Owners acquired new pets to help combat loneliness and for increased companionship. As such, pet figures saw a bump. There are now 13 million dogs and 12 million cats across the country.
---
2.

There are 1.1 million homeless animals in the UK.
(My London)
As well as there being 25 million pet cats and dogs, there are also estimated to be around 1.1 million cats and dogs that are stray or homeless. Tracking the number of pets is difficult, but keeping track of those animals that are homeless is even more challenging. It is believed, however, that 100,000 of these homeless animals are dogs and 1 million are cats.
---
3.

In 6 years, a single unaltered female dog can result in 67,000 puppies.
(PETA)
The UK faces a real problem with an overpopulation of pets, which results in more cats and dogs ending up on the streets or in shelters. One of the ways to prevent this is to ensure that animals are spayed or neutered. A single, unaltered female dog and her offspring can result in as many as 67,000 puppies in the space of just 6 years.
---
4.

In 7 years, a single unaltered female cat can result in 370,000 kittens.
(PETA)
The figure for cats is even higher, which is one of the reasons that the number of homeless cats is so much higher than the number of homeless dogs. One female cat that is left unaltered, and the offspring she produces, can yield up to 370,000 kittens over a 7-year period, which is approximately how long a cat remains sexually active.
Benefits of Spaying & Neutering
5.

Sterilization increases life expectancy by 13.8% in male dogs.
(NCBI 1)
There are several benefits to spaying and neutering. It can reduce behavioural problems in dogs, especially in male dogs, and it can prevent them from roaming. Another big benefit of having the procedure done is that it increases male dogs' life expectancy by 13.8%, which could mean an extra year to two of life for a canine companion.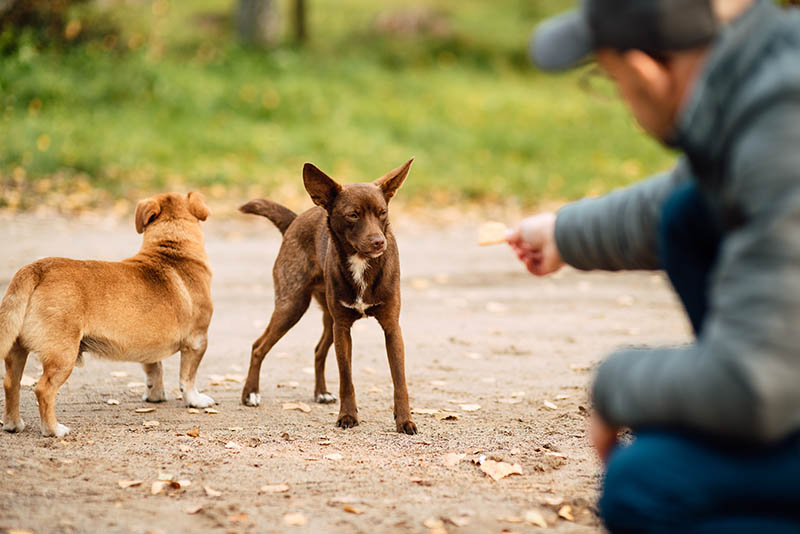 ---
6.

Sterilization increases life expectancy by 26.3% in female dogs.
(NCBI 1)
The increase in life expectancy is even more marked in female dogs. A spayed female lives, on average, 26.3% longer than an unspayed female, which could mean an extra 4 years with a pet. Sterilised dogs are much less likely to die of infectious diseases.
---
7.

Male & female cats live 62% & 39% longer, respectively.
(NCBI 2)
Cats enjoy even longer lives and a greater increase in their life expectancy if they are spayed or neutered. Male cats live approximately 62% longer and female cats 39% longer. This could mean as much as an 8-year increase in life expectancy.
The Figures
8.

1.7 million dogs have not been spayed or neutered.
(Direct Line)
Roughly 1.7 million of the country's 12 million dogs have not been spayed or neutered, which is approximately 14% of the country's canine population. Possible reasons include the owner wanting to breed the dog or because the owner believes that spaying and neutering are cruel or inhumane. Some owners may struggle to afford the procedure or may not be aware of its benefits.
---
9.

600,000 cats have not been spayed or neutered.
(Direct Line)
The number of cats that have not been spayed or neutered is a lot lower, with 600,000 or 5% of the feline population not having undergone the procedure. Cats, even pedigree cats, tend to cost less than dogs, which means that there are fewer financial incentives to breed cats. Many cats are also allowed to roam outside, which means that the chances of them getting pregnant are higher, therefore making the procedure more appealing to cat owners.
---
10.

10% of people believe neutering should only be done for medical reasons.
(NCBI 2)
One of the reasons that some owners choose not to have their pets spayed or neutered is that they believe it is cruel or inhumane to put them through the procedure unless required. When asked, 10% of respondents in one survey said that they believed spaying or neutering should only ever be performed if there were medical reasons for doing so.
---
11.

Approximately 9% of spaying & neutering cases result in an abnormality.
(NCBI 2)
Critics of spaying and neutering say that putting pets through the procedure when there is no medical benefit for doing so means putting them at risk of complications from surgery and abnormalities that can be caused by the procedure.
According to figures, 9% of spaying and neutering cases do result in abnormalities. Some owners report negative behaviour changes, such as their dog becoming nervous or apprehensive. And, due to a change in the animal's metabolism, a small number of pets have become overweight or obese after having the operation.
---
12.

82% of vets believe sterilization should be obligatory except for registered breeders.
(Direct Line)
On the other hand, the vast majority of vets believe that the procedure should be obligatory and that all animal owners should be forced to have their pets spayed or neutered, except for those owners that are registered breeders. About 82% of vets supported this.
---
13.

Castrating or spaying a dog costs, on average, between £220 and £300.
(Nimble Fins)
One possible reason that owners do not have their dogs castrated or spayed is the cost. For dogs, the procedure costs an average of £220 for male dogs and £300 for female dogs. Female dogs are spayed, which requires the removal of the uterus, which is a more complicated procedure and is why it costs more for female dogs to undergo the operation. Some charities, like the Blue Cross and the PDSA, offer free spaying and neutering if owners qualify for veterinary care assistance.
---
14.

It costs £76 to £107 to spay or neuter a cat.
(Many Pets)
Cats are smaller than dogs, which means that the procedure requires less anaesthetic and is generally easier. Similarly to dogs, spaying is more complicated than castrating, so females cost more than males. It costs, on average, £76 for a male cat and £107 for a female. Again, it may be possible for owners on a low income or receiving certain benefits to have the procedure completed free of charge.
FAQ
Is spaying/neutering painful?
Spaying and neutering are routine operations, which means that they are performed frequently. The animal is put under anaesthetic, so they will be unconscious for the procedure. However, there will be some discomfort once it is completed. The vet performing the procedure should provide pain medication during and after the procedure, which will help reduce the pain.
Does spaying/neutering change an animal's behaviour?
Typically, the only behavioural changes that arise as a result of spaying or neutering are positive ones. It can discourage male dogs from straying and roaming and may prevent male cats from spraying around the house. In a limited number of cases, there have been reports of some animals suffering unwanted behavioural changes. In particular, a few owners have reported that their pets have become more withdrawn or anxious.
What age should a dog be spayed/neutered?
Generally, dogs should be spayed or neutered from the age of 4 months old. This not only helps prevent unwanted pregnancies but also offers the greatest potential health benefits. (RVC)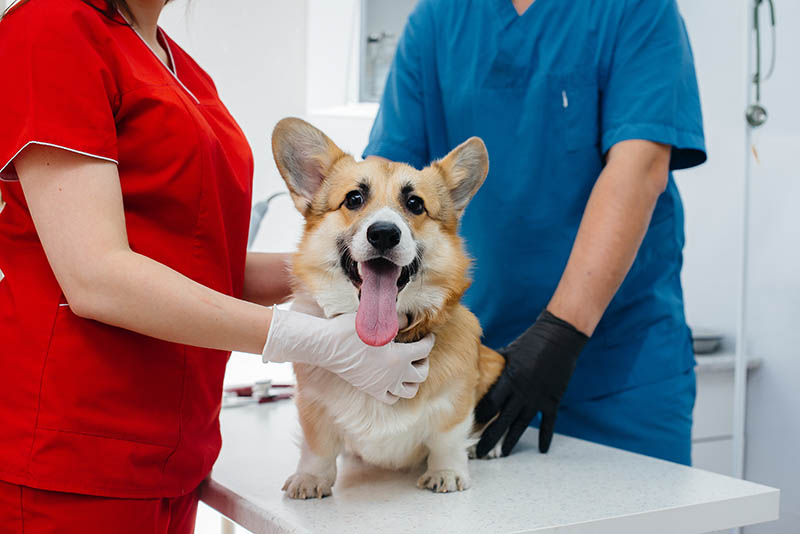 What age should a cat be spayed/neutered?
Similarly, vets recommend that cats be spayed or neutered as soon as possible after the age of 4 months. (RVC)
How long does it take to recover after the procedure?
Typically, it takes between 10 and 14 days for the skin incisions to heal. During this time, you should not bathe or wash your pet, and ensure that they do not chew or scratch the location. (Zoetis)
Conclusion
Spaying and neutering not only help prevent unwanted pregnancies, which can lead to an increase in the number of homeless pets, but they also prolong the life of cats and dogs by reducing the chances of contracting certain illnesses.
Although the vast majority of pets are spayed or neutered, there are still millions of cats and dogs in the UK that are unaltered. Reasons for not having the procedure for their pets include wanting to breed the animal, the cost of the procedure, and not knowing that spaying or neutering can lead to a longer, healthier life for the animal while also reducing some behavioural problems in both cats and dogs.
---
Featured Image Credit: Tarabelk, Pixabay