What Is the Cost of State Farm Pet Insurance? 2023 Update

Trupanion, the pet insurance wing of State Farm, is one of the largest pet insurance providers in the United States. In 2021, they were ranked as the 4th best pet insurance company by Consumer Reports. The cost of State Farm pet insurance is hard to pin down because it depends on a variety of individual factors, including the type of pet you have, your pet's age, and where you live. Still, you're here because you want to know the price! So, with that in mind, we'll break down an actual State Farm Trupanion quote and see everything it entails, including the cost.

The Importance of Pet Insurance
Before we jump into the price of State Farm pet insurance, it's important to understand why you might need pet insurance in the first place. Pets are expensive! In fact, the cost of owning a pet has increased significantly over the past few years. A 2017-2018 report from the American Pet Products Association found that Americans spent a record $69.5 billion on their pets in 2017, which was up from $66.75 billion the year before.
And that trend doesn't seem to be slowing down. A more recent report from the organization found that Americans are expected to spend $72.56 billion on their pets in 2019. So, what does that mean for you? It means that the cost of pet ownership is only going to continue to increase, and pet insurance can help you offset some of those costs.
For example, let's say your dog needs emergency surgery. The average cost of emergency veterinary care is $800, but it can easily be much more than that depending on the severity of the condition. If you have pet insurance, your insurance company will reimburse you for a portion of that cost (usually around 70%). So instead of having to come up with $800 out of pocket, you'll only have to pay $240.
Of course, pet insurance isn't just for emergency situations. It can also help with the cost of routine care, like vaccinations, check-ups, and teeth cleanings. And if your pet develops a chronic condition, like diabetes or arthritis, pet insurance can help you manage the costs of ongoing treatment.
Now that we've covered the basics of pet insurance, let's take a look at how much State Farm pet insurance costs.
---
Other Top Rated Pet Insurance Companies
How Much Does State Farm Pet Insurance Cost?
Because each pet's premium will be different, it's important to note that for this specific quote, we entered a location in the Midwest United States, and the dog's breed and age – a 16-month-old Boxer. We were immediately given a quote of $87.23 per month. Let's break down what this premium covers.
It's important to know that all costs begin with your deductible. Your deductible is the amount you pay up front, out of pocket, before the insurance plan will pay anything. Think of the deductible as a tool you can use to raise or lower your payment by raising and lowering the amount you want to pay out of pocket. The higher deductible you choose to pay, the lower your monthly premium will be.
For example, here are the deduction options. If we went with the plan that has an $87.23 premium, we would have to pay a $500 deductible, or the first $500 of the vet bill, on our own before getting help from the insurance company.
Once you've paid your deductible, State Farm Trupanion will reimburse you for 90% of the remaining bill, up to the maximum coverage amount. Let's take a look at an example of a maximum coverage amount.
Example
Let's say the Boxer goes to the vet with foreign body ingestion or eating something a vet will later have to surgically remove. If that happens, Trupanion will cover 90% of the bill, up to $2,856, after deductible. So, say your bill is $3,000. You'll need to pay $500 up front, and then file a claim for Foreign Body Ingestion for 90% of the remaining $2,500. You'd pay the final 10% that remains.
Here's their example, comparing other pet insurance plans that reimburse 70% rather than Trupanion's 90%.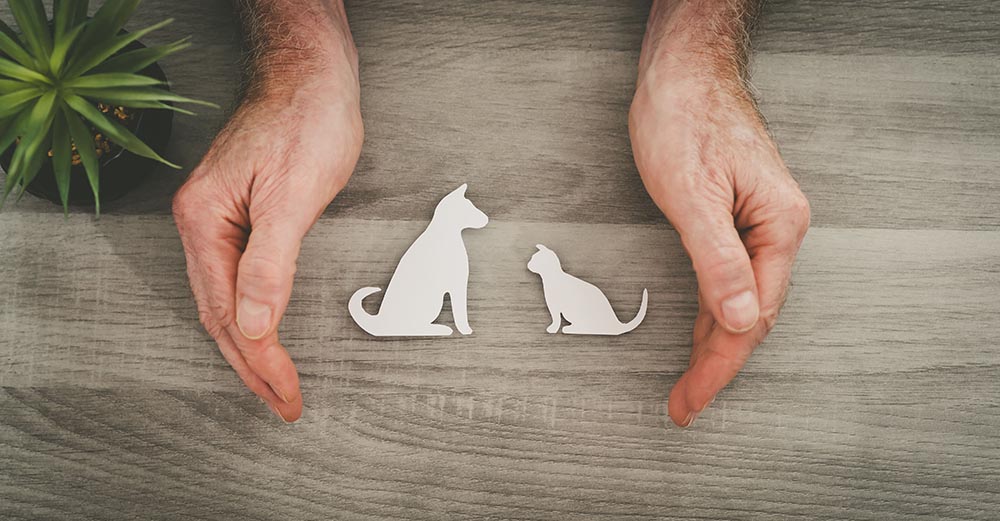 ---
Factors That Affect the Cost of State Farm Pet Insurance
To sum up, here are the factors that can affect the cost of State Farm Trupanion pet insurance:
Type of pet
Pet's breed and age
Chosen deductible amount
Chosen coverage/plan type
As you can see, there are a lot of factors that come into play, which is why it is hard to give a one-size-fits-all answer as to how much pet insurance through State Farm Trupanion costs.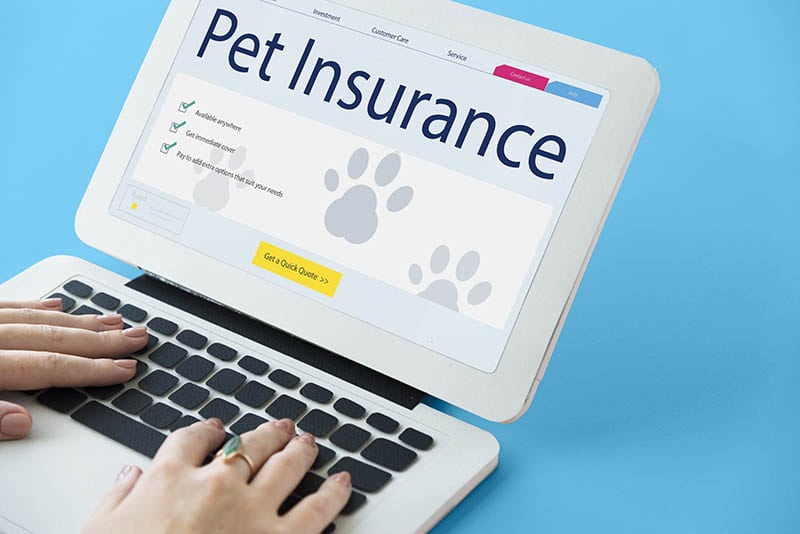 Coverage Amounts for Accidents Policy
Here's an example of coverage amounts that State Farm Trupanion will pay for accidents after you've paid your deductible.
| | |
| --- | --- |
| Accident Type | Coverage Limit |
| Foreign body ingestion | Up to $2,856 |
| Hit by a vehicle | Up to $11,902 |
| Dog bites | Up to $5,240 |
| Poisoning | Up to $4,602 |
| Cruciate ligament rupture | Up to $7,760 |
| Oral Injuries | Up to $4,745 |
Coverage Amounts for Illness Policy
Next, you'll see the coverage limits for some illnesses that are covered under State Farm Trupanion insurance after you've paid your chosen deductible.
| | |
| --- | --- |
| Illness | Coverage Limit |
| Stomach issues | Up to $29,100 |
| Skin conditions | Up to $4,140 |
| Chronic pain | Up to $7,739 |
| Ear infections | Up to $12,954 |
| Eye conditions | Up to $7,637 |
| Growths or lumps | Up to $13,692 |
| Cancer | Up to $21,644 |
Other Things That Are Covered
Besides just the accidents and illnesses that are listed above, there are other things that State Farm pet insurance will cover.
Examples include:
Some congenital conditions
Some hereditary conditions
Diagnostic testing (including x-rays, bloodwork, etc.)
Prescription pet food
Note that the more coverage you want, the more you'll pay per month for pet insurance. This is true of all pet insurance companies, not just State Farm.
Additional Costs to Anticipate
In addition to the standard health coverage for accident and illness, there are optional add-ons with this insurance provider.
For example, you can add on "Recovery and Complementary Care" which includes but is not limited to:
Acupuncture
Behavioral modification
Chiropractic
Homeopathy
Physical therapy
Note that these are considered non-clinical procedures and adding them on will cost you an additional charge each month.
State Farm pet insurance may also cover what they consider "Pet Owner Assistance." This includes things such as:
Advertising and reward for lost pets
Boarding
Cremation or burial costs
Does Pet Insurance Cover Preexisting Conditions?
A preexisting condition is any condition your pet had prior to your pet insurance policy becoming active. Most pet insurance companies to not cover preexisting conditions. And according to the policy information for State Farm Trupanion, preexisting conditions are not covered.
How Does Pet Insurance Work When I Need to Use It?
There are two ways to use State Farm Trupanion when you need it. The first is to pay your bill, then submit a claim. Once approved, you will receive a check in the mail for the approved amount.
The second way is to pay at your vet's office. Trupanion has its own software that any vet can install which allows customers to use Trupanion as a form of payment. This is helpful when you don't have large sums of money upfront. Even if your vet's office doesn't have the software, they may still be able to pay for your visit over the phone.
Pet Insurance FAQ
What is a waiting period?
Some pet insurance companies have a waiting period. A waiting period is the amount of time you must wait to use your coverage after you sign up. This prevents people from purchasing coverage when their pets become sick or injured and only covers things that happen to your pet after the waiting period is up.
Does State Farm Trupanion Have a waiting period?
Yes, it is 5 days for injuries, 30 days for illnesses.
How do I file a claim with Trupanion?
You can start the process on the app, online, or over the phone with a customer service agent. In some cases, your vet's office can help you use your insurance as a form of payment.
Find The Best Insurance Companies in 2023
Conclusion
If you're considering pet insurance, State Farm is a great option. Their prices are competitive, they offer a wide range of coverage options, and they have a simple claims process. However, it's important to remember that pet insurance is not a replacement for responsible pet ownership. You should still take steps to keep your pet healthy, such as taking them for regular checkups and vaccinations. And, of course, you should always have a plan for how you will pay for unexpected veterinary bills, whether that's through pet insurance, savings, or some other means. In our opinion, the piece of mind alone is well worth the cost of the premium.
---