Why Does My Puppy Poop So Much?
It is time to get your game face on for today's topic. Although poo is never a pleasing conversation, when it comes to your puppy, it is more important than you think. As a matter of fact, veterinarians use your dog's droppings as their main barometer to determine their overall health.
If you have a brand new puppy, though, the number of bathroom trips can be alarming if you are not familiar with how much a puppy poops. To save you the suspense and worry, puppies are like babies. Cute and cuddly, and snacking on chili and beans while we are not looking.
That being said, there are some instances when you should be worried. In the article below, we will go over how much is too much, what should be considered an emergency vet visit, and how you can reduce the overall bathroom breaks.

Why Does My Dog Poop So Much
The average adult dog typically goes to the bathroom between one and five times per day. A puppy can go twice that amount. As a general rule, the younger the pooch, the more they are going to go.
The determining factor of poo volume is the amount of fiber in their diet. Other factors, such as their size, age, metabolism, and health can also play a role, however. Outside aspects are also present in the frequency. For example, a change in diet, anxious situations, and a deviation of their normal routine can be at fault, as well.
Overall, though, the concerning question is not how much, but consistency. We know examining your puppy's fecal matter is probably not on your bucket list, but it can help you figure out what is normal for your pooch, and what is cause for alarm.
In general, you want to be aware of consistency, frequency, color, size, and make-up. (Gross, but necessary, we know.) Once you have an idea of what a normal poop looks like for your pup, your only job is to make sure it stays consistent. Loose, watery, or off-color waste is when you want to be worried; which we will go over in more detail further on.
Why Is My Puppy Pooping A Lot Lately
Many new pup parents tend to get alarmed when their furball starts to go more frequently. If they have been paying attention to consistency and started to notice a pattern, then an increase can seem like a problem
Thankfully, they are incorrect. Again, as long as the poo has the status quo "look," there is nothing to be worried about. The reason for the increase is also usually a simple matter of deduction. Here are the most common reasons for an increase in potty runs:
Again, as long as your puppy is showing the same consistency, an increase should not be a worry, especially if you can pinpoint one of the factors above as the cause.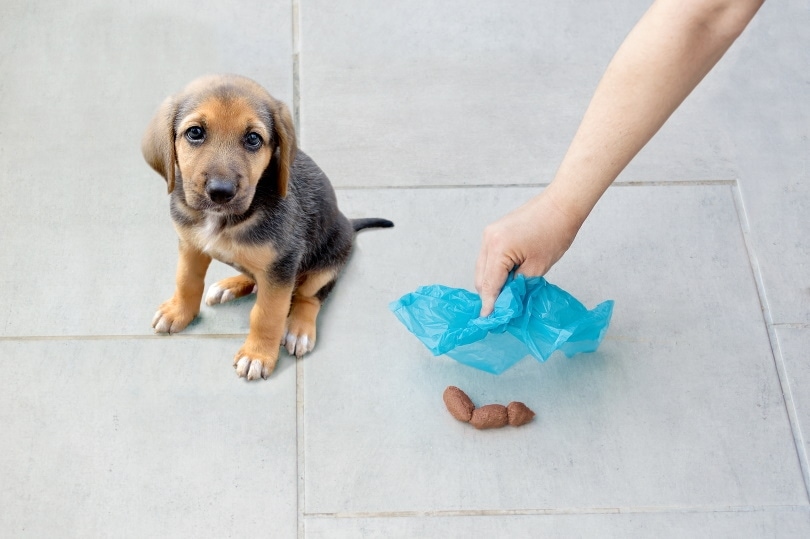 What Is Not Normal
Unfortunately, other underlying issues could be affecting your puppy's poop schedule. You want to be aware of the warning signs so you can take the right steps to correct it. Let's take a look at the different circumstances that would be a cause for concern (now is the time to deploy the barf bag if you have a weak stomach):
Overall, these are the most common poo-problems. Although we mentioned an increase is not an issue if consistency is okay, the opposite is not true. If you notice your pup has not gone to the bathroom in more than two days, you should call your vet. Also, keep a lookout for whining, eating grass, and glances at their tummy region along with an overall lethargic attitude.
How to dispose of dog poo – Click here!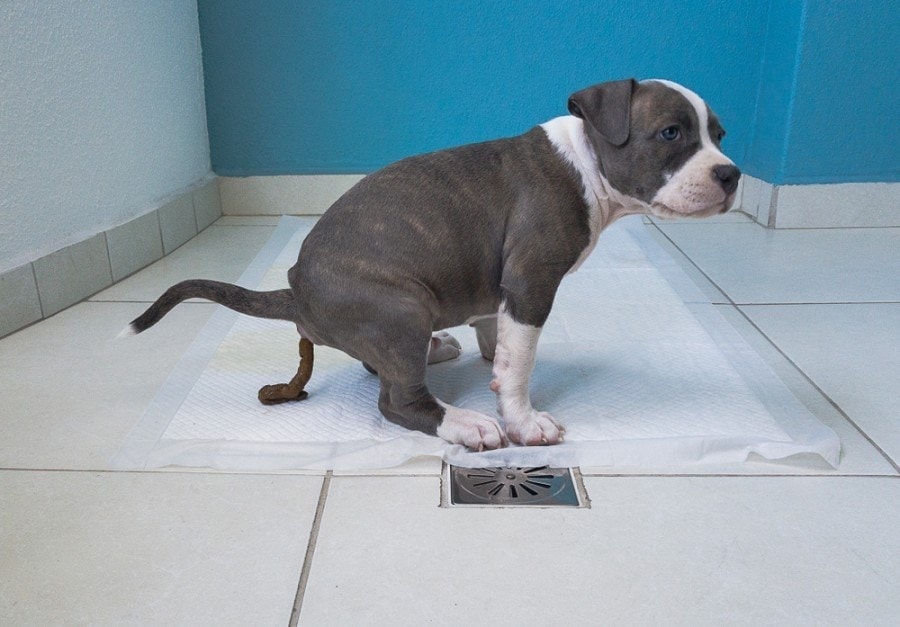 Reducing The Poop
If you feel your ankle biter's bathroom trips are too frequent, or they are having accidents in the home, there are a few things you can do to reduce the frequency in which they have to go. Take a look at these proven methods for lowering your poop perusal:

Conclusion
Okay, so the moral of the poo story is too much is probably normal. As long as you are keeping an eye on the "matter" itself, you will soon come to see what is concerning and what is not. We hope this article has relieved your stress and given you the information you need to go back to enjoying time with your fur baby.
---
Featured Image Credit: Kittibowornphatnon, Shutterstock