11 Yorkie Poo Haircuts & Grooming Styles in 2023 (With Pictures)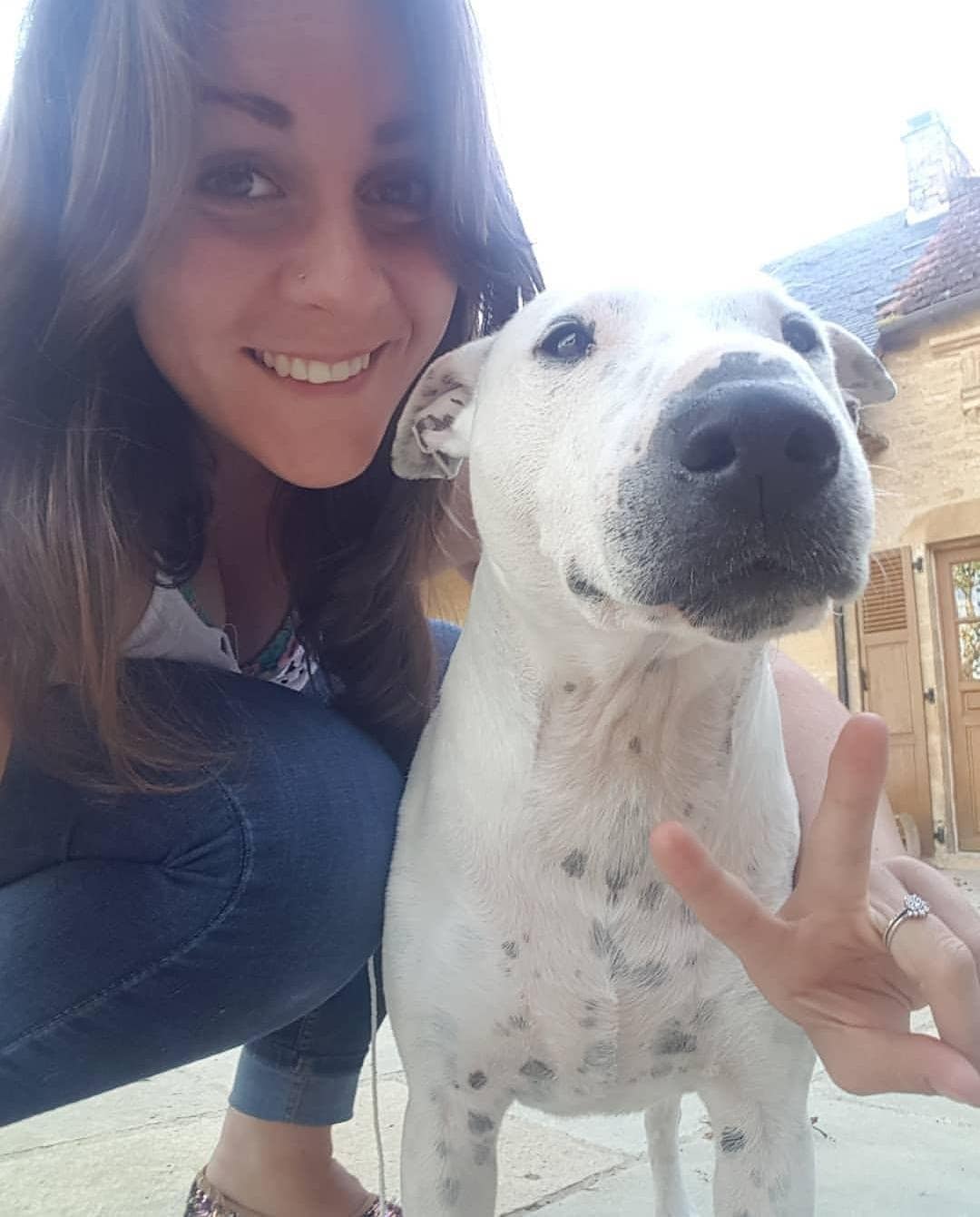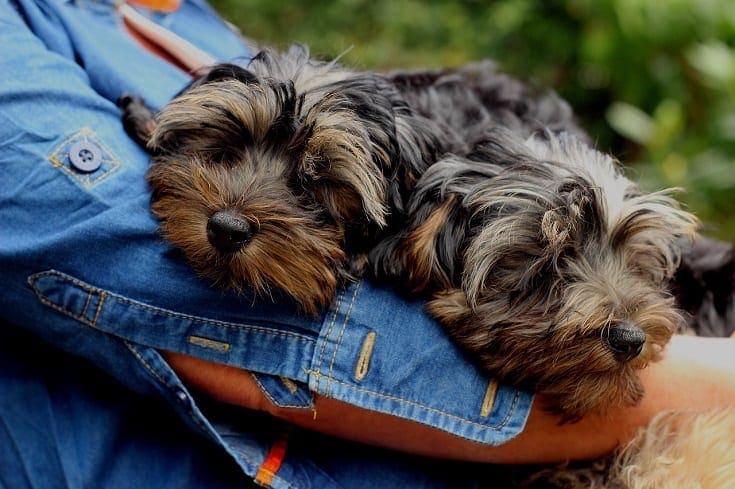 The Yorkie Poo is the delightful designer doggy of the show-worthy Yorkshire Terrier and the stylish Poodle. This gorgeous pup deserves the very best in life, and that includes the best Yorkie Poo haircuts. Not only will these cuts make him feel his best, but you can be sure that he will turn heads on the block too.
Let's jump straight into the world of the best Yorkie Poo haircuts.

Top 11 Yorkie Poo Haircuts & Grooming Styles
In no particular order, here are our 11 favorite Yorkie Poo haircuts…
1.

  Yorkie Poo Puppy Cut
The Puppy Cut is a popular option for Yorkie Poos. This is an all-round short cut all over, about half an inch all over. Except for his face, which should be around one inch in length. This will give him a cute puppy look, which most people love. This cut is favored for its ease because it can be maintained at home by the owners rather than at a groomer.
The best way to achieve a puppy cut is to invest in electric dog trimmers. Start the clip at his neck and make your way down his body. Always trim in the same direction to maintain a smooth finish. Then, use scissors around his face for a safer and more controlled cut. Touch up his hair every few weeks.
---
2.

Yorkie Poo Teddy Bear Clip
This is an even easier haircut to maintain. It is similar to the Puppy Cut explained above, but it is a longer haircut. His hair should be kept at two inches this time, with a little extra length around his head for the cute teddy bear effect.
This trim easy to maintain at home too. It is achieved with scissors instead of clippers. But, be sure to keep the area around his booty trimmed to avoid any mess. This choice means that you will need to brush him regularly to prevent any tangling and matting.
---
3.

Yorkie Poo Schnauzer Cut
If you are looking for a fancier cut, or you want to experiment with something a little different, why not try the Schnauzer cut? This look takes a bit more time and effort to achieve, but it is just as cute as the others.
This cut will require clippers and practice. First, you need to trim your Yorkie Poo's back from neck to tail, super short to his body. The hair on his legs, neck, and face should be kept longer. His face should be long enough to resemble the famous Schnauzer mustache. And the legs and underbelly long enough to achieve the 'skirt' appearance. You can choose how long these bits are.
This is the most time-consuming cut and one that requires a bit of skill. If you are trying this cut out for the first time, we would suggest studying a few YouTube tutorials first. Or, ask the groomer to observe how he or she does it.
---
4.

Yorkie Poo Kennel Cut
This is another popular option, and it is the shortest of the lot. His face will be kept to half-inch in length, and the rest of his body will be super short and tight to his body.
This haircut is ideal for the summer months, where he needs a light jacket. Or for those owners who haven't got the time to brush him every day. It can be achieved with dog trimmers again, and simply trim him when he needs it.
---
5.

Yorkie Poo Messy Hair Don't Care Cut
This is for those times when neither you or your Yorkie Poo can be bothered to get his haircut on point. But don't worry, we all have those days! Thankfully, the Yorkie Poo is that cute that he can carry it off. Below, Wally shows us all just how it's done.
---
6.

Yorkie Poo Pretty Cut
https://www.instagram.com/p/CGKycIaDEv-/
Both of the Yorkie Poo's parents are pretty lil' pooches who love to be pampered and made to look pretty. So it only makes sense that their designer puppy would enjoy the same treatment. Choose whichever haircut you like, then embellish your pup with pretty bows and jewels according to his preference or outfit.
---
7.

Yorkie Poo Interview Cut
This cut is the smart option for those Yorkie Poos who need to dress to impress. Similar to the teddy bear clip but less poofy, this cut looks like he means business. Top it off with a tie like Loki below, and you've got it down to a tee.
---
8.

Yorkie Poo Crazy Cut
This haircut is best saved for Halloween, when all the ghouls and other spookies come out to play. The Yorkie Poo isn't a scaredy cat, and he'll happily join in the fun. Choose whatever costume you like, invest in some doggy-safe hair coloring, and run wild with your imagination. Just make sure it isn't permanent hair dye!
---
9.

Yorkie Poo Fluffy Cut
The fluffy cut is best reserved for those Yorkie Poos who like a little bit of volume in their life. Choose from the teddy bear cut or the puppy cut, and treat him to a puppy blowdry. Add the doggy product, scrunch the curls, and wait for all the passersby to ask you who his celebrity hairstylist is.
---
10.

Yorkie Poo Wet Dog Cut
This haircut is for those surfer dudes and chick Yorkie Poos who love to get their hair wet. This stylish but effortless hairstyle is becoming increasingly popular with Yorkie Poos who have an adventurous side like the Yorkie Poo below.
---
11.

Yorkie Poo Tight Curls Cut
This cut is for those Yorkie Poos who are more Poodle than Yorkie and already have the tight curls. Or for those that are more Yorkie than Poodle, you could ask if your groomer offers a perm option. This style is a glamorous option for those glamour pups out there. Princess the Yorkie Poo shows us all just how it's done.

Which Haircut Should I Pick?
This depends on a variety of factors. If you are unsure about which haircut will be better for your Yorkie Poo, take a look at the following.
Hair Texture
The texture of your Yorkie Poo's hair might be a factor. If it is curly and unruly like his Poodle parent's hair, you might opt for the shorter cut, such as the kennel cut, as it takes less time to groom than if it was longer. If you prefer the look of longer and straighter hair, you might opt for the longer Schnauzer cut.
It is also down to your personal preference. As well as his! If he is a tomboy who loves to get muddy, a shorter cut might be more suitable for his active lifestyle. If he is more of a pampered pooch, again, he might prefer the more elegant longer styles.
Season or Climate
If you live in a colder climate, it might be better to choose a longer and thicker cut that helps keep him warmer. This is similar to which coat to opt for in the colder seasons of the year.  Or if you live in a hotter climate, or you are getting him summer-ready, a shorter and cooler cut will be the better option for him.
Time to Groom
If you and your Yorkie Poo are on a tight schedule, a shorter cut requiring less maintenance will be the preferred option. The Schnauzer cut is not going to be the order of the day here. Or, if your handsome pup loves to be pampered or enjoys a day at the doggy spa, opt for a luxurious cut to spoil him.
Bear in mind that all Yorkie Poo cuts require a degree of maintenance on your part because of his curls because they are more prone to matting.
Yorkie Poo Hair Budget
If you are on a tight budget, then a lower maintenance cut will be the best choice. Visiting the groomers can be costly over time. So you might be better off investing in a set of doggy clippers and taking it on yourself.
Equally, if you have a bit of cash to splash and want to try out a special cut for the holidays, send him off to the groomers, who will give him all he needs, and more.

The Wrap Up: Yorkie Poo Hairstyles
Whatever Yorkie Poo haircut you favor, know that your pup will be the cutest on the block. With all of the cuts above, with practice, they can be achieved by you at home. Some are simple, some might require a groomer, but practice makes Yorkie Poo pup perfect!
See also: 10 Best Dog Foods for Yorkie Poos – Reviews & Top Picks
---
Featured Image Credit: Thecheapshot, Pixabay