10 Shocking Animal Homelessness Statistics & Facts (2023 Update)

With over 3.2 million cats and dogs entering shelters each year, animal homelessness is a heartbreaking reality that affects many. The statistics and facts surrounding this issue are pretty surprising, and the stories of those affected are sadly even more devastating. Animal homelessness is a growing problem that can be seen in cities, rural areas, and even in animal sanctuaries.
A lack of neutering or spaying, in addition to issues such as illegal puppy mills and overcrowded shelters, are a number of factors contributing to animal homelessness – and the need for solutions is greater than ever. With the right measures in place, it's possible to reduce the number of homeless animals and ensure that those who are homeless receive the care and attention they need. But it may be a problem that is rectified later rather than sooner. That being stated, let's take a look at some of the shocking statistics regarding animal homelessness.
Click below to jump ahead:
The 10 Shocking Animal Homelessness Statistics
General Facts About Animal Homelessness
1.

40% of dogs adopted are from an animal shelter, rescue group, and in some cases, pet stores.
(HumanePro)
In 2021, a study by the humane society concluded that 40% of dogs are adopted from animal shelters, rescue groups, and pet stores. This suggests that these organizations have been doing an incredible job of providing people with a pet to join their family. The study also indicates that more and more people are coming to the realization that adopting a pet is the more responsible and humane way to bring home a pet.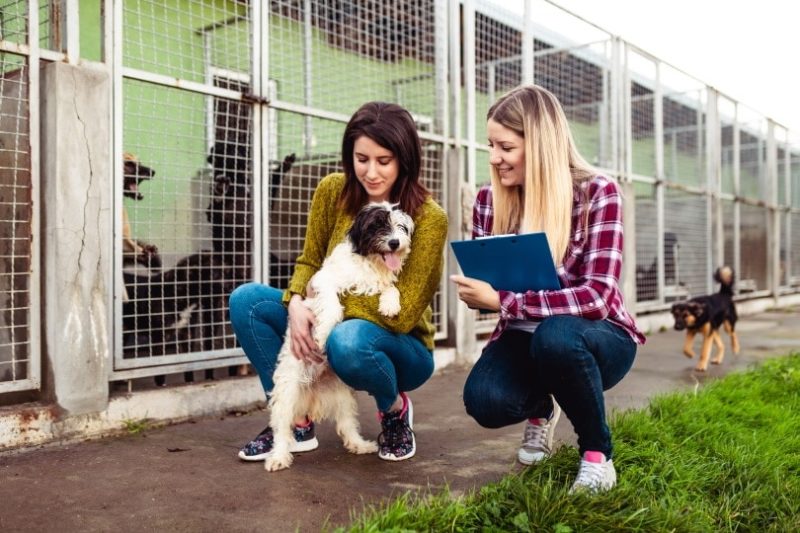 ---
2.

According to the ASPCA, the number of cats and dogs entering shelters annually is around 6.3 million.
(HumanePro)
There has been a decline in the number of dogs entering shelters, going from 3.9 million to 3.1 million. It seems that more pet owners are taking responsibility for their animals, and that the efforts of animal welfare organizations are beginning to pay off.
---
3.

Only 2% of stray cats are spayed or neutered.
(Alley Cat Allies)
One of the main reasons for the overpopulation of cats (and subsequently stray cats) is the fact that only 2% of stray cats are spayed or neutered. Also, studies show that a whopping 81% of Americans think they're leaving a cat outside is better than having it put down. This attitude can lead to cats being abandoned, which can only exacerbate the already serious issue of overpopulation.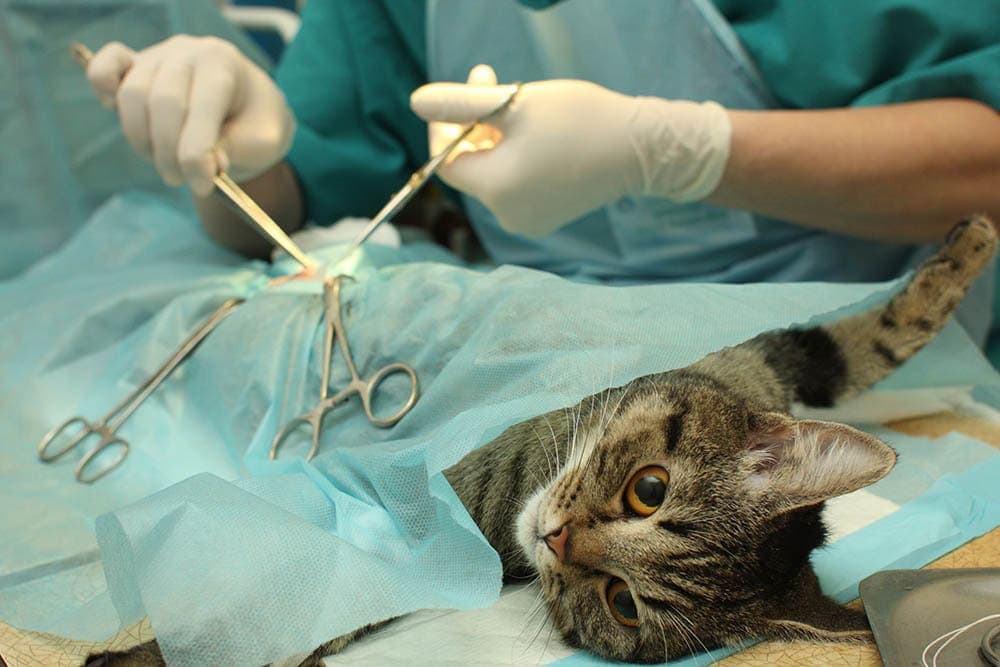 ---
4.

In 2021, roughly 83% of the 4 million cats and dogs that entered US shelters were saved.
(Best Friends)
Unfortunately, roughly 350,000 of these animals also died. So, it appears that the US animal welfare system still needs to be improved and better monitored or given more funding and resources to reduce the death rate and increase the number of animals being saved.
Common Stats On US-Based Shelters
5.

Most animal shelters will wait at least 72 hours from when the animal is brought in before euthanizing it.
(Animal Legal & Historical Center)
To ensure that each animal is given a chance of being adopted or the owner recovers their missing pet, most animal shelters will wait at least 72 hours from when the animal is brought in before euthanizing it. This also allows the shelter time to assess the animal's condition and ensure it is healthy enough to be put up for adoption.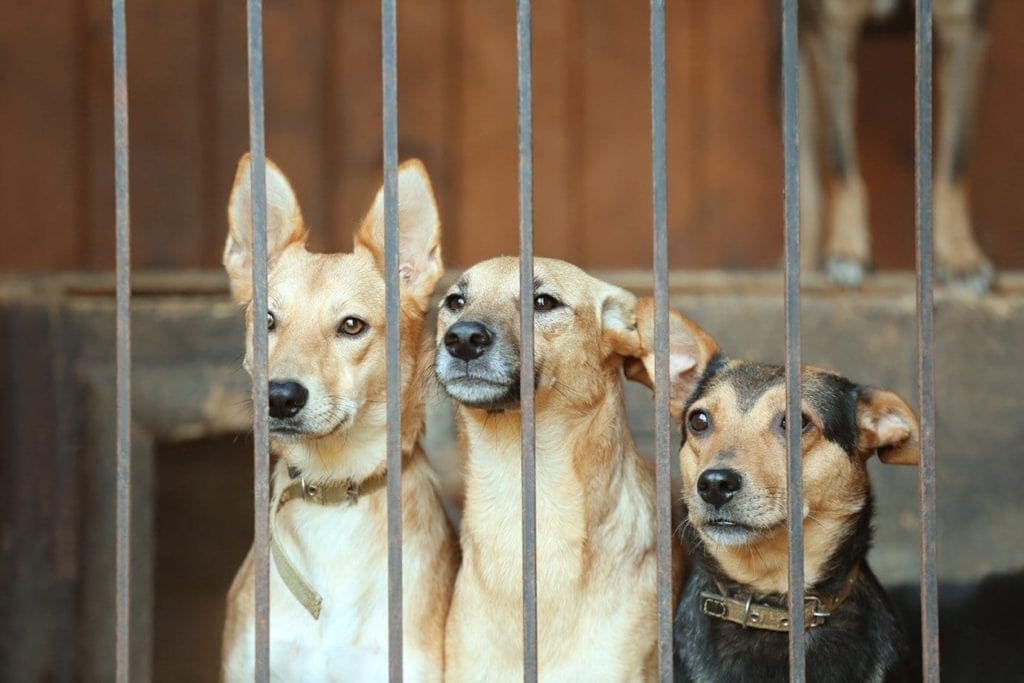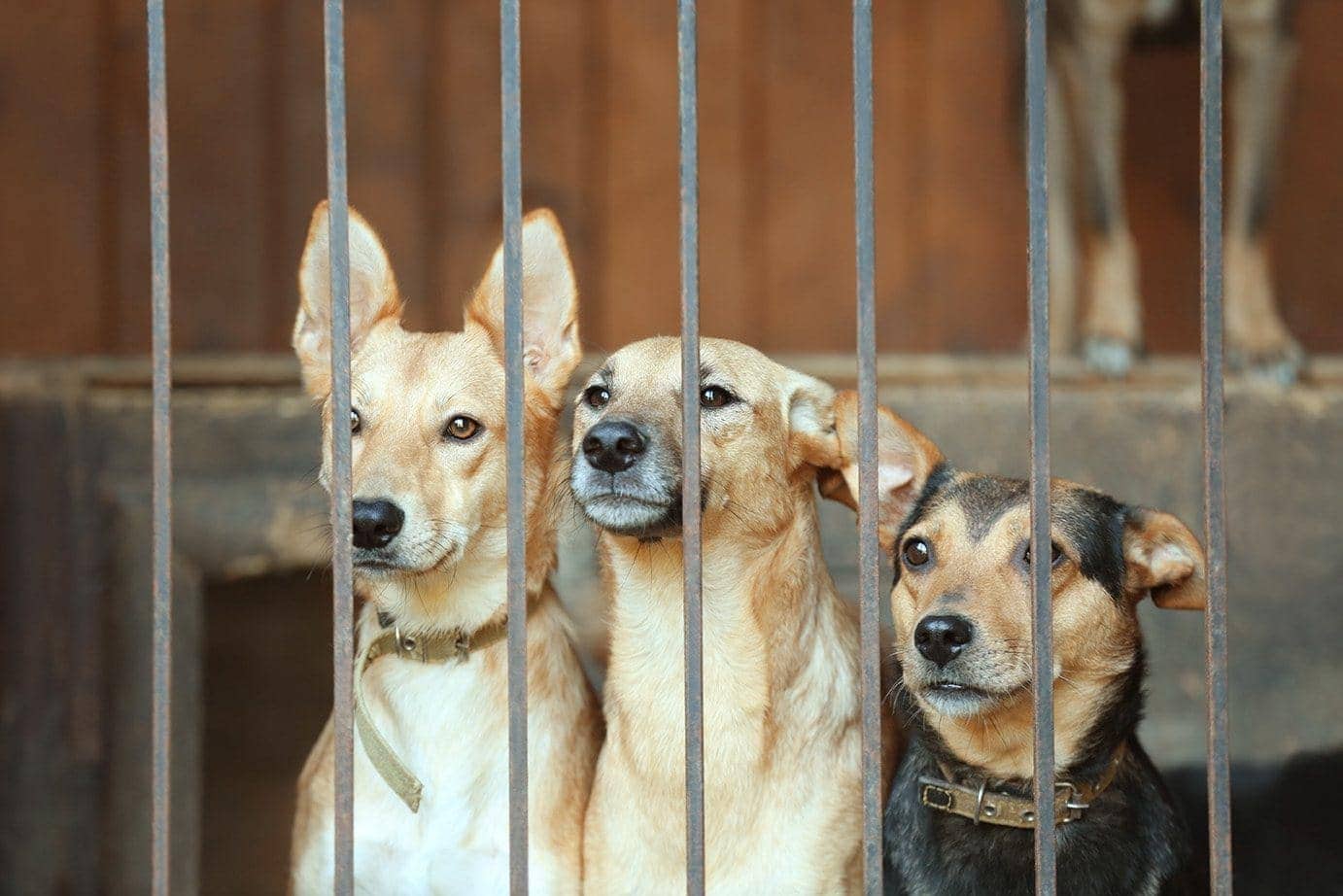 ---
6.

In no-kill shelters, about 90% the dogs and cats brought in are actually rehomed and adopted.
(Animal Humane Society)
Unfortunately, roughly 10% are euthanized – and it's usually ones that are sick or older. This indicates that the no-kill shelters are taking in animals that may be harder to adopt out, such as those with disabilities or terminal illnesses.
---
7.

It's estimated that the number of animals picked up by animal control costs about $1–$2 billion each year.
(Tennessee Offices of Research and Education Accountability)
This is regardless of whether the animals are euthanized or sheltered. Most shelters get their funding   from the government, though many raise money through fundraising events, donations, and crowdfunding. In many cases, it appears that the public is keen to get involved and help out with resource procurement.
Percentages of Animals Being Euthanized
8.

Surprisingly, only about 52% of shelters in the US are actually no-kill shelters.
(Veterinarians.org)
Unfortunately, many shelters don't have the financial resources to create life-saving programs for these animals. This is a major issue that needs to be addressed in order to ensure the safety of animals and prevent them from being subjected to unnecessary euthanasia.
---
9.

Close to 10% of shelter animals are eventually reunited with their owners.
(Midwest Animal Welfare Society)
Unfortunately, animal rights groups state that about 40% of shelter animals are eventually put down. This suggests that much work needs to be done in order to improve the animal rights situation in the US.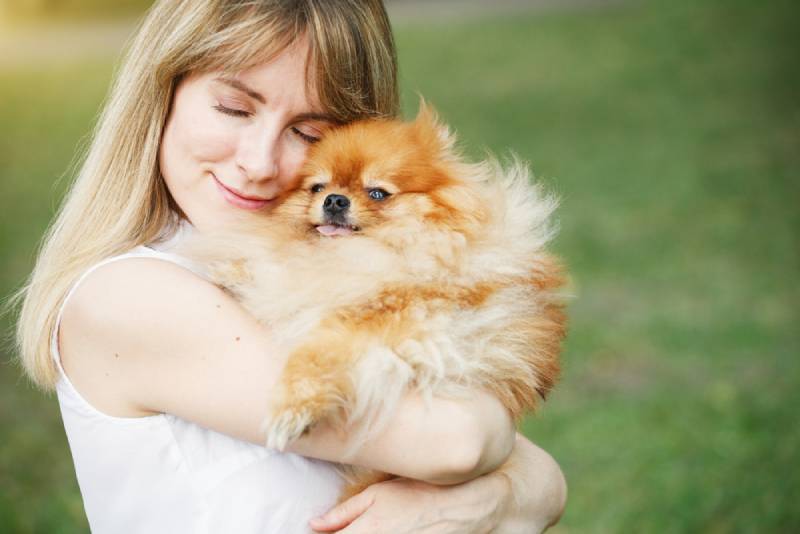 ---
10.

Mississippi holds the top spot when it comes to animal shelter killings, with a whopping 18% of animals being euthanized every year.
(Veterinarians.org)
Each year, nearly 65,000 animals enter Mississippi shelters. Unfortunately, many of these animals are not given the chance of adoption and are put down instead. It's really tragic that so many animals are needlessly euthanized despite the efforts of animal welfare organizations. Perhaps efforts are in place for Mississippi to take the initiative to reduce these numbers and provide more homes for these animals.
FAQs About Animal Homelessness and Adoption
What is the difference between homeless and abandoned animals?
It's quite simple. Homeless animals are those who have been left on the streets or in shelters without a home or family. These animals often suffer from neglect and abuse and can be at risk of disease, starvation, and even death. Abandoned animals, on the other hand, are those that have been intentionally left behind by their owners. These animals may have been surrendered to a shelter, or simply left to fend for themselves.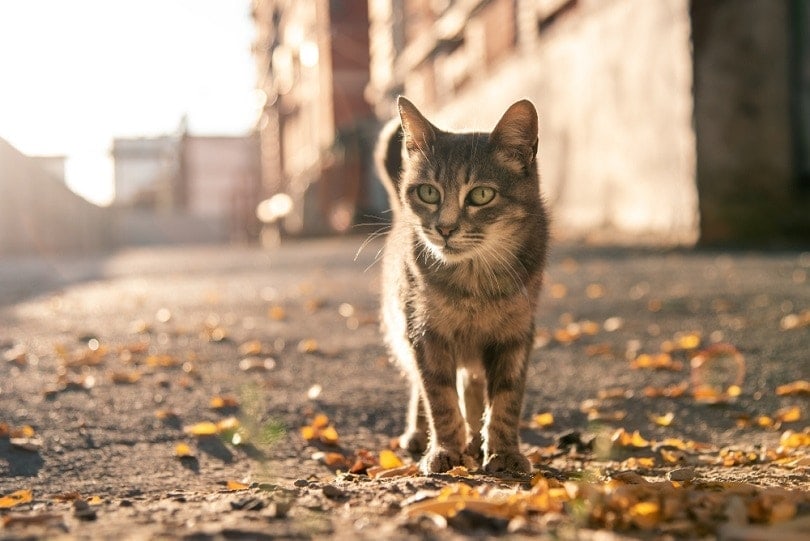 What is the big difference between animal shelters and rescue groups?
The main difference is that with animal shelters, state and local governments are responsible for taking in homeless animals and providing them with food, medical care, and a safe place to stay. Rescue groups, on the other hand, are typically run by volunteers and focus on rescuing animals who are in danger or at risk of being euthanized due to overcrowding at shelters. Rescue groups will often even foster animals in their own homes and work to find permanent homes for the animals they rescue.
What is the global impact of animal homelessness & adoption?
The impact of animal homelessness and adoption is really far-reaching, more than many people realize. Animal homelessness is a major problem in many parts of the world, and it can lead to increased levels of disease, suffering, and even death for the animals involved. The worst part about it is that homeless animals are also more likely to be involved in accidents or become victims of animal cruelty. When you adopt a homeless animal, you can help to reduce the number of homeless animals and can also provide a much-needed loving home for an animal that may not survive otherwise.
What are the benefits of adopting a homeless animal?
Adopting a homeless animal comes with a number of benefits. Not only does it provide a much-needed home for an animal in need, but it also helps to reduce the number of homeless animals in the world. It can also provide companionship and love for the adopter, as well as the satisfaction of knowing that you have helped to save a life. Studies show that animals can help lower cortisol levels and improve overall happiness and quality of life. Additionally, adopting a homeless animal can be much cheaper than buying a pet from a breeder or local pet store, as many rescue groups and shelters offer discounted adoption fees.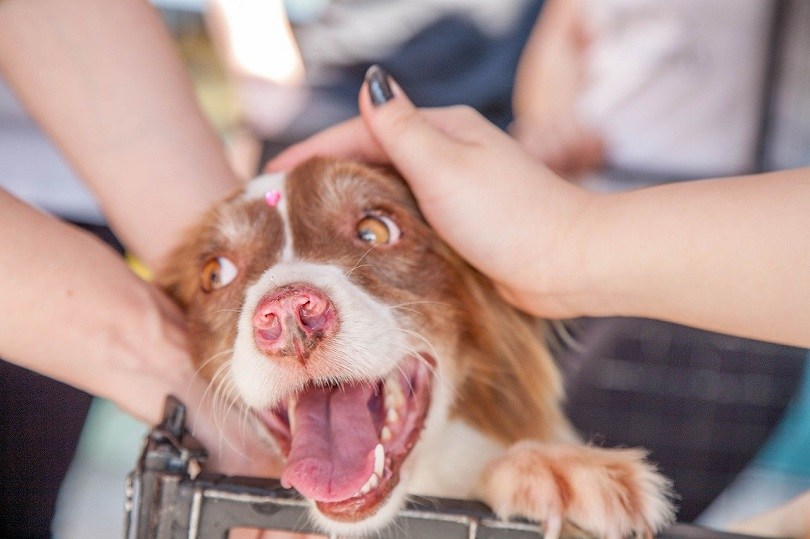 What's the process for adopting a homeless animal?
The process for adopting a homeless animal varies depending on the organization or individual you're working with. Generally, the process begins with filling out an application and providing proof of identification. The organization or individual will then review the application and arrange for a home/shelter visit to ensure that the animal will be living in a safe and suitable environment. Once the visit is approved, the adoption process will be finalized, and the animal can be taken home.
What are the costs associated with adopting a homeless animal?
Again, it really depends on where you're adopting the animal from. Adoption costs for dogs and cats can range anywhere from $50 to about $500. Rare or exotic breeds will typically cost more, and puppies are usually more expensive. But adoption fees for homeless animals are actually much lower than buying a pet from a breeder or pet store. The adoption fee may also pay for vaccinations, spaying or neutering, and other medical care that the animal may need.
What's the best way to find an animal to adopt?
The best way to find an animal to adopt is to contact your local animal shelter or rescue group. The Humane Society and ASPCA, in addition to many shelters and rescue groups, have websites where you can actually view available animals and find out more information about the whole adoption process. Also, many shelters and rescue groups will have adoption events (like the fundraisers mentioned earlier) where you can meet the animals in person and get to know them before becoming a new pet parent.
How can you help homeless animals when you can't adopt one?
There are many different ways to help out shelter pets. One of the best ways is to volunteer your time at a local shelter. Volunteering is a great way to lessen the workload of shelter staff, help animals in need, and get free cuddles. You can provide love and care to the animals, help with general cleaning and maintenance, walk dogs, and more. You may even be able to help with adoption events and fundraising activities, which can be pretty fun and a great way to socialize.
You can also simply donate to your local shelter or rescue groups. Donations are used to provide food, bedding, medical care, and other essential items to the animals. Consider donating items such as towels, beds, medical stuff, blankets, toys, and treats. If you don't have anything to donate, you can always donate money, which will be used to help cover the costs of running the shelter.
Fostering is another great way to help shelter pets – unlike adoption, it's free. Many shelters are always looking for people to foster pets until they can find a permanent home. Fostering a pet is a great way to provide the animal with the love and care they need while they wait to find their forever home. Your fostering time can range anywhere from a week or two to a few months coming depending on your preference.
And finally, you can help out shelter pets by just spreading the word. Talking to your friends, co-workers, and family about the importance of adopting from a shelter instead of buying from a pet store can help make a difference locally. You can also share posts or articles about the shelter on social media or participate in fundraising activities to help raise awareness.
How can you start an animal rescue shelter?
Before starting an animal rescue shelter, there are a few important steps to take. Probably the first step that you need to take is to decide how big you want the rescue center to be. Will it be your home or a rented space? Next, you'll need to create a business plan.
This plan should include information about the type of animals the rescue will accept, the services the rescue will provide, the costs associated with running the shelter, and all local laws or regulations that apply to animal shelters. Next, you need to actually set up your space and then find some volunteers and staff to help you run the place. Volunteers can help with marketing, feeding, and cleaning the animals, while staff can provide more specialized care.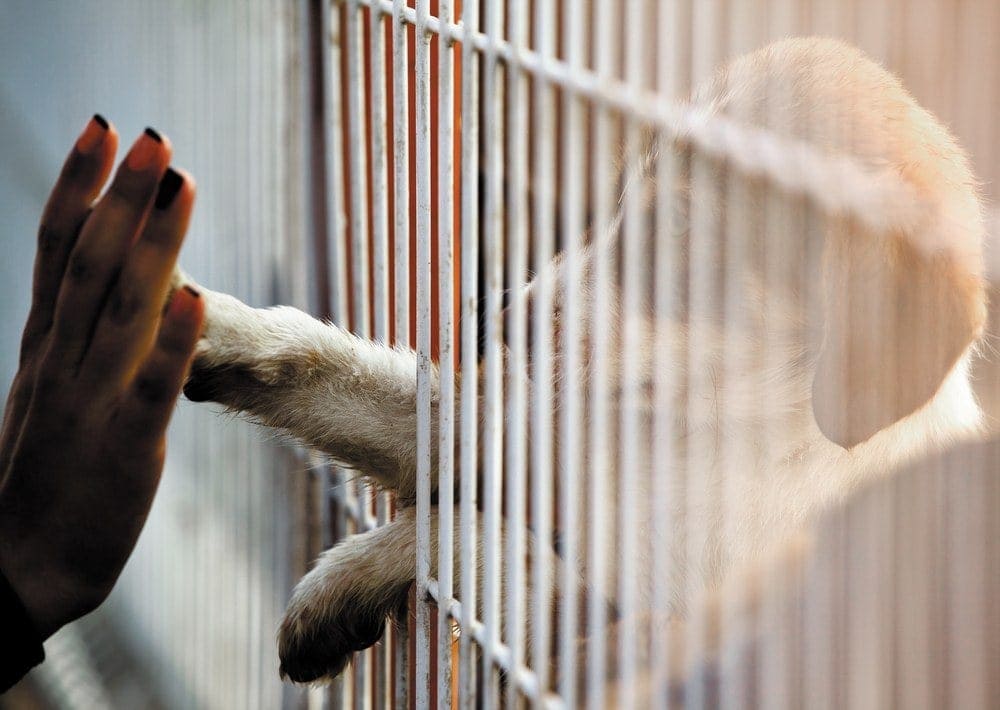 Conclusion
Animal homelessness is a growing problem. The number of animals entering shelters has increased in recent years and the number of former pets that are not reunited with their owners continues to increase, though steadily. Efforts to decrease the number of homeless animals and euthanizations seem to be something that needs to be addressed on both a state and national level.