What Are the Most Popular Pets in 2023? 13 Surprising Statistics
Note: This article's statistics come from third-party sources and do not represent the opinions of this website.
Americans love pets, and with so many people owning at least a dog or a cat, it's natural to wonder which animals are the most popular. If that sounds like you, you probably won't be surprised to find out that dogs take the number 1 spot. Keep reading as we list several other interesting facts and statistics about pets. We also discuss how the COVID-19 pandemic has affected the pet industry and what age group is the most likely to own a pet.
The 13 Interesting Pet Statistics
Popular Pet Statistics
1.

Dogs are the most popular pet in the United States.
(World Atlas)
Dogs are the most popular pet in the United States, with almost 50 million households having at least one. Cats are the second most popular and are also the oldest known pets, with scientists finding evidence that people kept them as early as 9,500 years ago. Other popular pets include rabbits, reptiles, birds, and ferrets.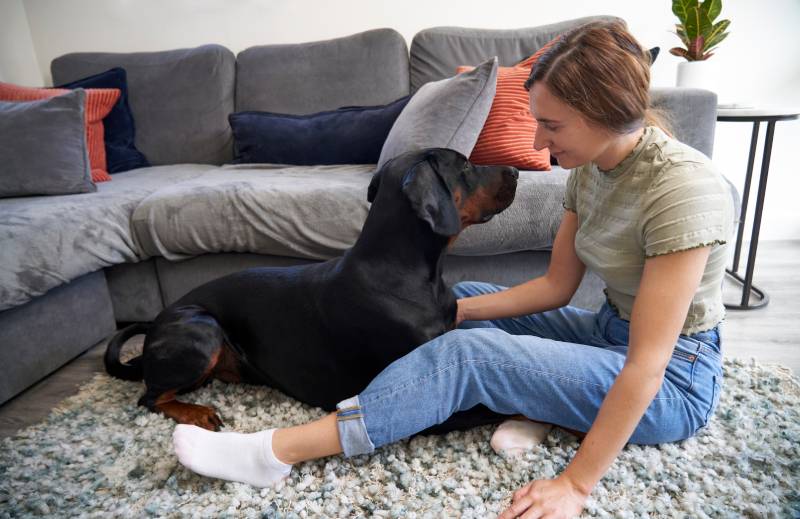 ---
2.

Rabbits are the third most popular pet.
(PETA)  
Unfortunately, while rabbits are the third most popular pet, many are in animal shelters, likely due to many people giving them as pets for Easter. Rabbits need a large amount of space and require specialized care, so never purchase one unless you have the area available to keep them healthy.
Animal Shelter Statistics
3.

More than 6 million pets enter a shelter every year.
(ASPCA)
Unfortunately, more than 6.3 million pets enter animal shelters each year. Of those, approximately 3.1 million are dogs, and 3.2 million are cats. However, despite this large number, fewer pets have been entering animal shelters in recent years, and there has been a steady decline from 7.2 million in 2011.
---
4.

Each year, almost 1 million animals are euthanized.
(ASPCA)
Each year, almost 1 million animals are euthanized. Cats make up the vast majority, with over 530,000 euthanized, while dogs take second place at 390,000. Birds and rabbits are also high on the list.
---
5.

People adopt more than 4 million pets from the shelter each year.
(ASPCA)
Adopting from the local animal shelter is one of the most popular ways that people obtain their pets. Approximately 2 million dogs and 2.1 million cats are adopted annually, which means more than 4 million pets find homes every year.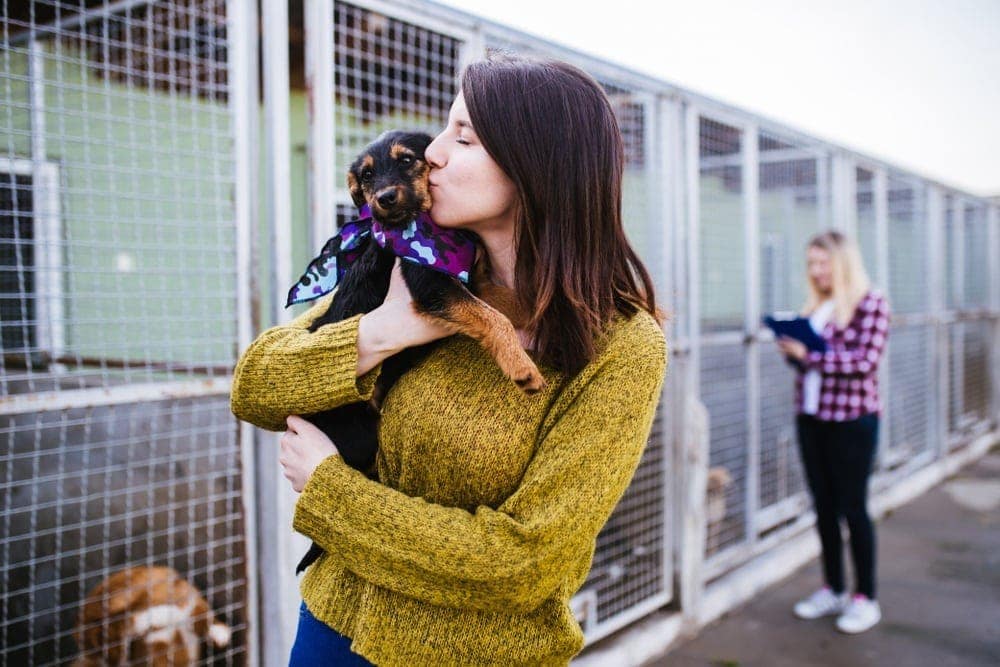 ---
6.

Pet problems are the main reason that people rehome them.
(ASPCA)
Pet problems are the most common reasons that people take their pets to animal shelters. These include pets that grow too large, aggressive behaviors, and things like frequent barking, relieving themselves in the house, biting, or tearing up the furniture. About 47% of dog owners and 42% of cat owners admitted to rehoming their pets due to such problems.
Dog and Cat Statistics
7.

People are more likely to purchase a dog from a breeder than a cat.
(ASPCA)
Purebreds are more popular with dog lovers, and 34% obtain their pet through a breeder, while only 3% of cat owners seek one for a purebred cat. Most owners find their cats at the shelter, with 27% obtaining them as strays.
---
8.

Every day, as many as 70,000 cats and dogs are born in the United States.
(Adopt Pet Shelter)
Recent studies show that as many as 70,000 dogs and cats are born in the United States every day, and only one in 10 dogs and one in 12 cats will find a permanent home. An unspayed female dog can lead to as many as 67,000 puppies in 6 years, and an unspayed female cat can cause the birth of as many as 420,000 kittens in the same amount of time.
---
9.

Pet allergies affect more than 10% of the population.
(Asthma and Allergy Foundation of America)
Although up to 70% of American homes contain a pet, allergies are still quite common, and as much as 20% of the world's population is affected. Cats and dogs cause the most flare-ups, but rabbits, guinea pigs, ferrets, hamsters, horses, and even many birds can trigger allergic reactions.
---
10.

Millennials own the most pets.
(American Pet Products)
Millennials are the most open to owning a pet, with 32% owning a cat or dog. Baby Boomers are the next most likely at 27%, and Gen X comes in third, with 24% owning pets.
---
11.

Most pet owners spend $250–$300 on food each year.
(American Pet Products)
Many pet owners admitted that they spend between $250 and $300 on food per year for their pets, whether they own a cat or a dog. Pet owners also spend $30–$50 on grooming and $40–$60 on toys to keep their pets entertained.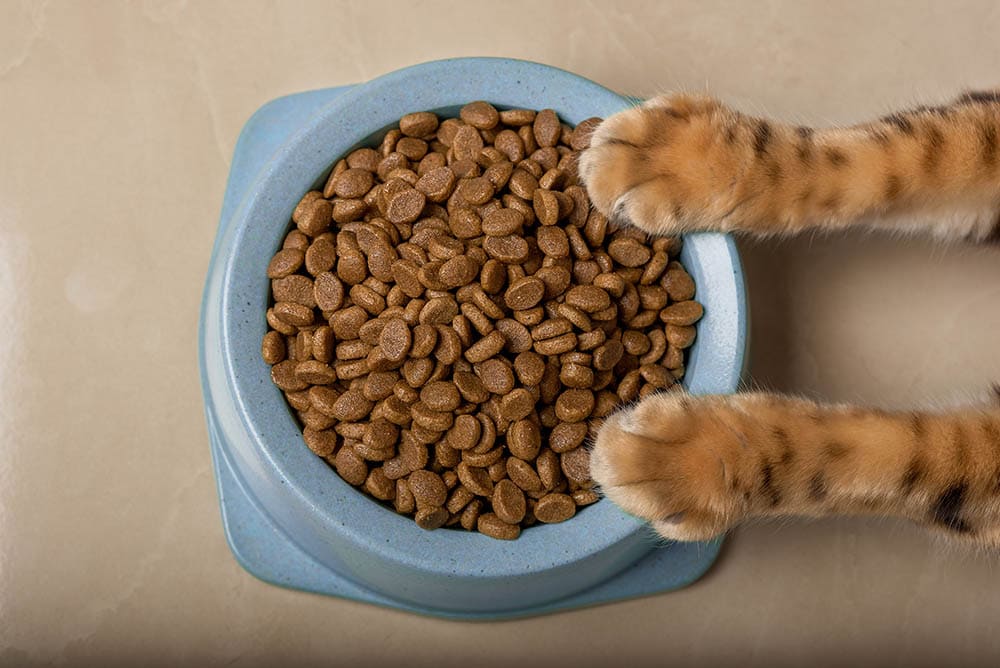 ---
12.

The COVID-19 pandemic has helped increase sales in the pet business by more than 10%.
(CNBC)
The pandemic has increased sales in the pet business across the board, with many seeing an increase of 10% or more. Some companies state that they saw an increase in sales of three times or more, with no sign of slowing down.
---
13.

Pets can help reduce anxiety in their owners.
(NCBI)
Several studies show that regularly interacting with a dog or cat can help reduce anxiety and improve physical health. Pets help children and adults alike and are less expensive than many kinds of medication used to treat anxiety and other disorders.
Frequently Asked Questions About Pets
Why is my pet so fat?
Unfortunately, the number of obese cats and dogs is increasing and can lead to several health problems, including diabetes and heart problems. Carefully following the portion recommendations on the food that you provide can help ensure that your pet isn't getting too many calories. Limiting the number of treats will also help. Increasing your time with your pet can help them be more active, which is vital to maintaining a healthy weight.
---
Should I brush my pet's teeth?
Yes. Both cats and dogs commonly suffer from dental disease, which can cause pain and make it more difficult for your pet to receive the nutrition that they need. Frequent brushing can help slow the progression of dental disease. Starting when your pet is still a cat or puppy will help get them used to the process.
---
How often should I bathe my pet?
If you keep your cat indoors, they will only need a bath every few months, and while they don't groom themselves as much, indoor dogs won't need frequent baths either. Outdoor animals will need a bath as frequently as once per month, especially if they get into something dirty or obtain fleas. However, be aware that too-frequent bathing can strip their skin of important oils, leading to dandruff, scratching, and a dull coat.
Conclusion
Dogs are currently the most popular pet in America, especially among Millennials. However, cats are close behind, and you can find one or the other in 70% of households in America. Other popular pets include rabbits, lizards, and birds. The COVID-19 pandemic has helped convince more people to get a pet, and sales in the pet industry have increased more than 10%, with no slowdown expected.
---
Featured Image Credit: Cat_Bee, Shutterstock