200+ Amazing Names for Basset Hounds: Great Ideas for your Charming Pooch!
Basset hounds are known as charming and patient companions. They interact well with young children and other pets, making them a great addition to any family. If you plan to welcome a basset hound into your home, you will need to pick out a name.
Finding the right name for your basset hound can be difficult. The options are endless, and searching through all of them can be overwhelming. Thankfully, there are a few ways to cut down on the pool of names, starting with organizing them by categories. In this article, there are over 200 names that we have compiled for you to choose from, so take a look at the categories and see which is your favorite.
How To Name Your Basset Hound
The perfect name can be hard to find. Since names are so personal, finding the right one takes some time. We recommend considering what categories (if any) you want your dog's name to fit in. For example, if your dog is male or female, that may limit the names you seek. So, what are some other categories that may influence your choices?
Perhaps you want to base your basset hound's name on personality or appearance. The basset hound's appearance is memorable, making it a great source of inspiration if you follow that route. Or maybe you would rather think outside of the box and pick a name from a fictional character, a food, or even a tougher name for your basset hound.
Although the examples here are far from exhaustive, and there are plenty of other categories you could consider, these titles will get you started on your quest for the perfect basset hound name.
Fun Basset Hound Names Based on Personality and Appearance
Basset Hounds have one of the most recognizable and adorable appearances among dog breeds and are also known for their delightful personalities. If you want to name your new pet after either of these features, you will surely find a wonderful name for your dog.
Brewer
Suede
Bear
Brown
Chip
Dusty
Moose
Mudd
Beige
Clopper
Penny
Earl
Hazel
Winter
Holly
Oakley
Opal
Sandy
Serenity
Velvet
Yappy
Floppy
Scout
Scooter
Shadow
Skipper
Squat
Shorty
Hunter
Rifle
Savannah
Stubby
Fun Basset Hound Names Based on Fictional Characters
Fictional characters can be a great source of inspiration. If you have a favorite character that would suit your basset hound, consider making that your new pet's name. If you want some ideas, we have gathered names of fictional superheroes, cartoon characters, and more.
Artemis
Hulk
Thor
Bruce
Natasha
Wanda
Hawkeye
Diana
Katniss
Maverick
Goose
Iceman
Zeus
Apollo
Athena
Hades
Atlas
Lancelot
Hercules
Gawain
Rocky
Hudson
Dallas
Beau
Samson
Phoebe
Greta
Winnie
Piglet
Roo
Hera
Raven
Rocket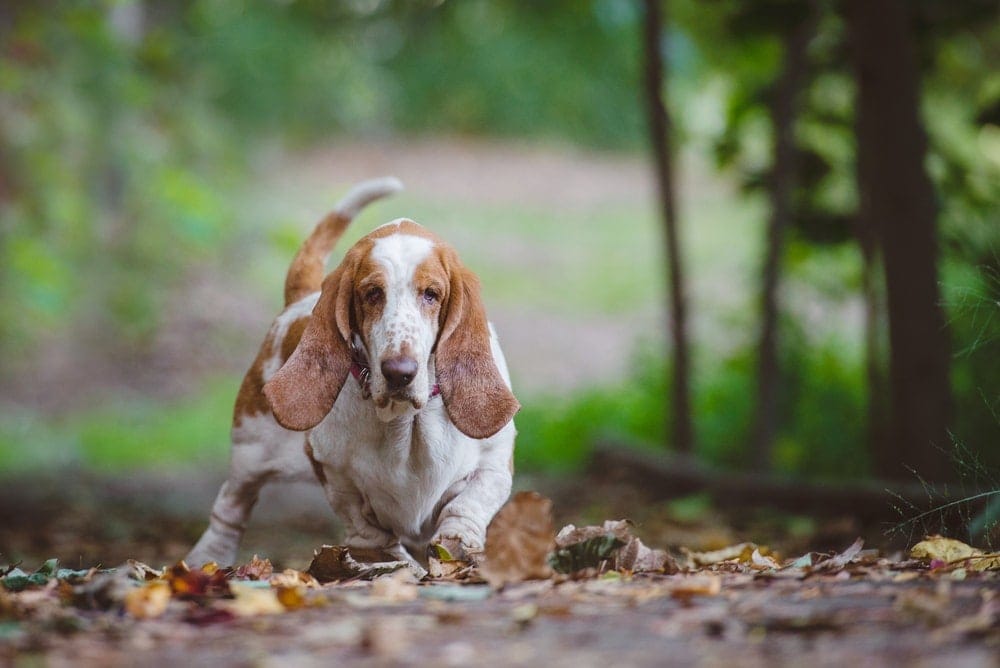 Fun Tough Basset Hound Names
Basset Hounds are helpful hunters, and a tough name could suit your canine. If a macho title is up your alley, take a look at some of these cool names.
Captain
Cruiser
Wolf
Boss
Smoke
Flames
Hammer
Wrench
Axel
Ace
Ajax
Giant
Champion
Nike
Voyager
Atlantis
Endeavour
Saturn
Mercury
Sabre
Storm
Warrior
Viking
Pirate
Astro
Jasper
Nash
Clyde
Bullet
Chief
Cooper
Diesel
Duke
Duchess
Cute Female Basset Hound Names
We have a list of great options for names specific to female basset hounds. From adorable to refined to glamorous, we have plenty for you to choose from.
Rose
Ruby
Sabra
Sahara
Scarlet
Sierra
Sepia
Maroon
June
Cara
Bead
Bridget
Brooke
Zoe
Jena
Hope
Dainty
Snow
Daisy
Dazzle
Diamond
Dove
Luna
Moon
Misty
Sparkle
Swan
Fawn
Amber
Foxy
Dawn
Crystal
Princess
Queen
Cute Male Basset Hound Names
This list is perfect if you're looking for a male name for your basset hound. However, a female hound may also fit some of these titles. From Rambo to Ernest, we have a diverse group of canine monikers.
Buster
Jack
Jim
Porter
Rambo
Tanner
Umber
Bentley
Spear
Blade
Forest
Anjo
Lightning
Crowley
John
Duncan
Rudolf
Whiz
Sunny
Grant
North
Wesley
Russ
Elliot
Emmet
Ernest
Eugene
Felix
Everest
Fletcher
Floyd
Gordon
George
Cute Food Names for Basset Hounds
Food is a great way to find your pet's perfect name. Whether you choose a dessert, a spice, or something else, you are guaranteed to have an adorable name for your basset hound.
Cookie
Buttercup
Brownie
Coffee
Chestnut
Peanut
Whiskey
Almond
Merlot
Muffin
Sherry
Java
Russet
Butter
Blueberry
Cupcake
Pumpkin
Ginger
Clove
Cinnamon
Mango
Maple
Mocha
Nutmeg
Olive
Oreo
Pepper
Sorbet
Coconut
Basil
Paprika
Rosemary
Gumdrop
Licorice

Conclusion
While picking a name for your new pet can be stressful, try not to worry about it too much. No matter what you select for your basset hound, it will undoubtedly be the perfect name for your furry friend because it was chosen from the heart.
Related Read:
---
Featured Image Credit: Kulianionak, Shutterstock