6 Best Dog Lotions For Dry Skin in 2023 – Reviews & Top Picks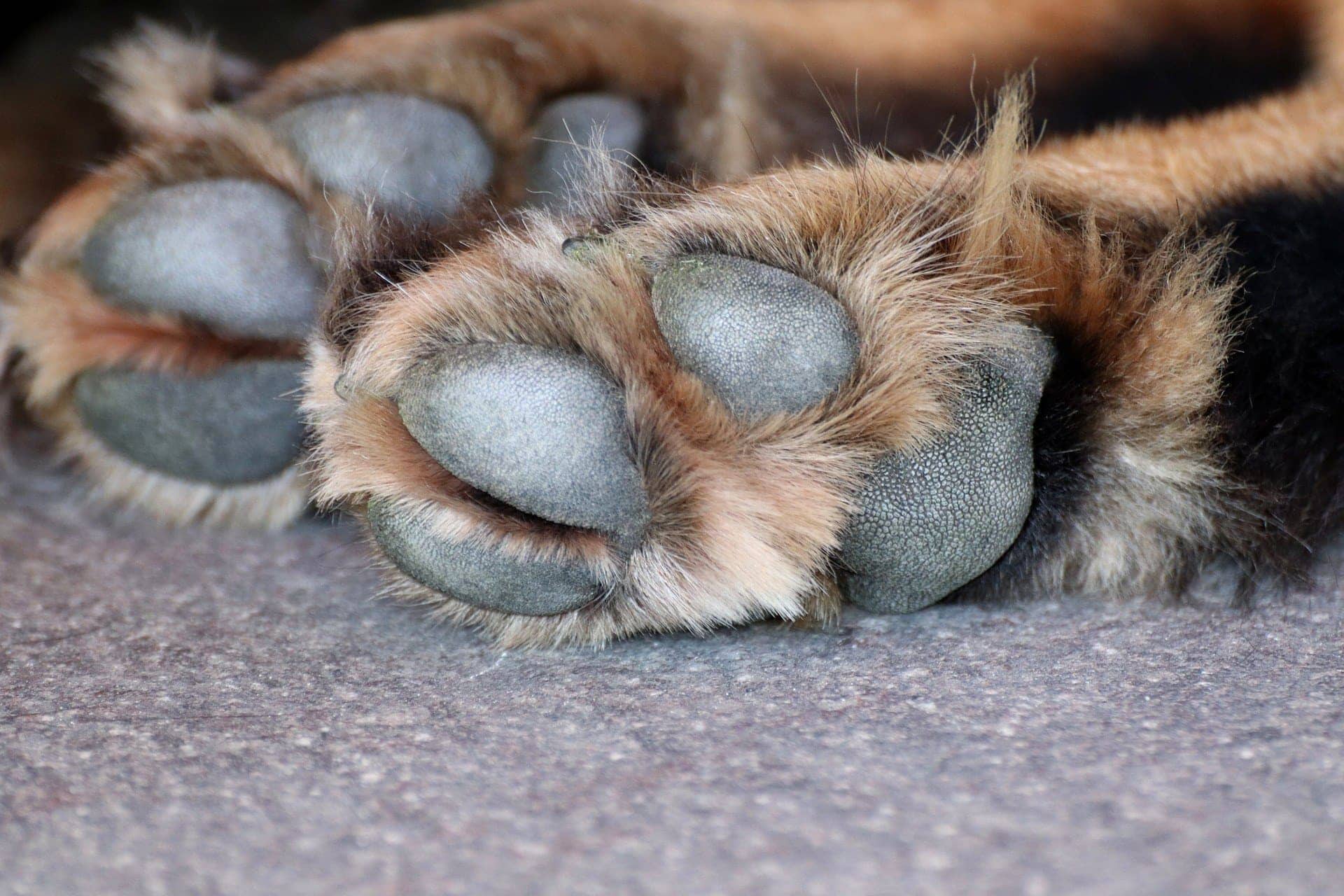 When you hear the term "dog lotion", your first instinct may be to scroll down without another glance. The sad truth is many pups suffer from painful and uncomfortable skin conditions that can be helped with the use of a lotion.
The trick is to apply a lotion that is specifically made for your ankle-biter that will promote healing without making them sick if they lick it off. Human products can contain fragrances and other chemicals that can make your pet's skin condition worse…therefore, dog lotion is the answer you almost skipped.
Now, just as there are endless options when it comes to human lotion, there are also a huge number of options for your pooch. We have reviewed the six best dog lotions for dry skin. Keep reading below for more info on ingredients, effectiveness, and wear-time. We also share the best way to apply the product to your pal's dry skin.
---
A Quick Comparison of Our Favorites in 2023
Rating
Image
Product
Details

Best Overall

DERMagic Skin Rescue

Effective and safe
Organic formula
Can be licked off
Check Price

Best Value

Remedy+Recovery Hydrocortisone

Multi-purpose
Effective
Good for eczema
Check Price

Premium Choice

Equiderma Topical Solution

Safe
Effective
Great size
Check Price

AtopiCream Hydrocortisone

Antihistamine
Contains aloe and sunflower seed oil
Effective
Check Price

Dog Fashion Spa Moisturizer

Good for dry skin and coats
Effective at moisturizing
Non-toxic
Check Price
The 6 Best Lotions For Dry Dog Skin
1.

DERMagic Dry Dog Skin Rescue Lotion – Best Overall
Our number one choice provides relief from dry skin irritants, yeast problems, hot spots, black skin disease, scaly and dry skin, flea allergies, dermatitis, and dandruff. Whew! This lotion is organic with antibacterial and antifungal properties that will keep your pup's skin healthy.
This formula contains aloe, vitamin E, shea butter, and olive oil to soften the skin and provide relief from itching and dry skin. There are no perfumes or artificial ingredients, plus it is cruelty-free. Another ingredient of note is sulfur, which is the main ingredient that stops the persistent itch. The 8-ounce bottle will last for several weeks, and it is gentle enough for puppies.
This is a safe and effective way of curbing any skin ailments your pup may suffer from. The natural ingredients make it okay if your pooch decides to lick it off, plus it only needs to be applied once a day. Overall, this is the best dog lotion for dry skin.
Multi-purpose use
Effective and safe
Organic formula
Can be licked off
Gentle for puppies
No perfumes or artificial colors
---
2.

Remedy+Recovery Hydrocortisone Lotion – Best Value
Next, we have the best lotion for dry skin for the money. If you need a cheaper alternative to our top pick, this 4-ounce bottle will help relieve inflammation, redness, and itching, plus stop irritation from flea bites.
This product features 0.5 percent hydrocortisone to keep the sting out of the itch. Although this lotion is safe to use on all pups, you should note it contains fragrance as well as alcohol. Beyond that, the main draw of this brand is its ability to help with itchy and painful eczema.
That being said, there are more drying agents in this formal, so pups that suffer from mild dry skin will not do as well with this formula. Other than that, this is a great affordable option for your itchy pooch.
Multi-purpose
Safe
Effective
Good for eczema
Affordable
Contains fragrance
Contains drying agents
---
3.

Equiderma Barn Dry Dog Skin Lotion – Premium Choice
Moving along, we have our premium option that features neem leaf, chamomile, ad pine, and cherry bark to soothe your pup's dry skin from irritants such as grass allergies, flea bites, chronic itching and licking. It will also help with any fungus or bacteria, ringworm, yeast issues, and mange.
The 18-ounce bottle is a great size and will last you through many applications, however, it is important to note that this option is harder to use. Your pup will have to be bathed and dried before it can be applied. Also, while this does have many different functions, there is no dandruff control, and it has a very strong lavender scent.
Beyond that, there are no steroids, antibiotics, and it won't sting or burn. This product is also cruelty-free, and while not organic, it is safe for your pup and won't hurt them if it is licked off.
Multi-purpose use
Safe
Affective
Great size
Harder to use
Strong lavender scent
You may also like: Eye drops for dogs
---
4.

AtopiCream Leave-On Dry Dog Skin Lotion
Our number four pick is the AtopiCream lotion that contains 2 percent diphenhydramine, an antihistamine that will help reduce skin irritations due to allergies. Not only that, but this lotion will soothe insect bites, cuts, and dry skin. You get 8-ounces of product, however, it does need to be applied two to three times per day to be effective.
Also, you should be advised that this formula is not organic and you should not allow your pup to lick it off. Although it does contain aloe, sunflower seed oil, and essential fatty acids to repair the sink, it can be too harsh for pups with sensitive and dry skin. It is also not cruelty-free.
Multi-purpose use
Antihistamine
Contains aloe and sunflower seed oil
Affective
Can be harsh
Not organic
Non-lick formula
Need to apply often
---
5.

Dog Fashion Spa Dry Dog Lotion
This next lotion comes in a small 4-ounce bottle that unfortunately does not last long. It is formulated with natural ingredients to fight dry skin and coats, but it is important to note the ingredient list is vague.
You can see this product has semplice, aloe, palm oil, and Tuscan white tea oil. Although it is an effective dog moisturizer for the skin and coat, it does not do much in the way of soothing itching or redness. It also makes no headway with any other skin ailments.
This option is toxin-free, but it does contain fragrance and dye. The scent is rather strong, and pups tend to rub it off at the earliest possible opportunity.
Good for dry skin and coats
Effective at moisturizing
Non-toxic
Is not multi-purpose
The ingredients list is vague
Has fragrance and dyes
Scent is strong
The small number of contents
Check out: The top muzzles for your Shih Tzu!
---
6.

PetNC Hydrocortisone Dog Lotion
Our last pick is another small 4-ounce bottle that is medicated for minor itching and irritations. Unfortunately, even though this product claims to be "medicated" it is not as effective as our other options. You should also note it is not meant for prolonged use.
To give some credit, this formula is human-grade, so it is safe to lick off. This brand also has 0.5 percent hydrocortisone cream that helps with itching, but in this case, it is not effective. You will also need to shampoo your pup first before using this lotion, and it is not recommended for large breeds or pregnant pups.
Beyond that, this product contains parabens, fragrance, and it is not cruelty-free. Overall, this is not the best option if your pooch has some itchy and irritated skin.
Not effective
Hard to use
Small bottle
Contains parabens and fragrance
Not for large breeds or pregnant dogs
Read our reviews of the best brushes for Poodles: Click here!
---
Buyer's Guide – Choosing the Best Dog Lotions For Dry Skin
Applying lotion is not as difficult as some people may think. It all comes down to the type of fur your pal has, the thickness of the coat. If for example, if your pup has short thin fur, you can apply the ointment right over the fur.
If, on the other hand, your furry friend has longer hair, you may need to cut it down to a shorter length. It is not necessary to shave the fur. Simply use scissors to trim it down carefully.
Something else you want to consider is whether the product is okay for them to lick. If it is not, you want to bandage the area as best you can. That being said, even if it is natural and safe to lick, it is not going to work from the inside out.
If possible, it is recommended to cover the spot so it can work properly and heal. Try not to use a sticky bandage. Instead, find something you can wrap around them as needed.

Conclusion:
If your itchy pal needs some relief right away, you can run out and grab our first choice, the DERMagic 2040 Skin Rescue LotionDERMagic 2040 Skin Rescue Lotion that provides all the soothing your pal will need. If you are on a budget but don't like to see the constant scratching, try the Remedy + Recovery 42004 Hydrocortisone Lotion that will stop an itch in its tracks for less.
We hope the above reviews have been helpful. Remember, if your pup has an ongoing condition, you should consult your vet as there could be more serious situations going on under the surface.
---
Featured Header Image By: Birgl, Dog Paw Animal, Pixabay