20 Best Dog Training Sites & Courses of 2022
Not everyone has the time to take their dogs to a training class to teach them basic commands or obedience. Everything is online now, including dog training websites and courses you can take in order to train your dog — all from the comfort of your own home, on your own time.
Online dog training is all about convenience. You can find a course that is right for you and your dog and that you can fit into your schedule. There are so many options out there, though, so how do you even know where to start? Which sites are reputable, and which ones will actually help your dog learn? After all, you don't want to waste your time.
That said, if you do prefer to have the in-person training experience, there are a few options for that. These courses would, of course, require you to live near the training sites or at least be able to travel to them, which could be costly.
We have put together a list of the top 20 dog training sites and courses this year, so you can maximize your time and energy into a program that really works.

A Quick Comparison of Our Favorites in 2022
The 20 Best Dog Training Sites and Courses
Doggy Dan is a professional dog trainer who has collectively trained over 25,000 dogs over the course of his career. He provides step-by-step instructions via video on how to tackle basic concerns and training needs, such as potty training and obedience lessons. He doesn't use gimmicks or scare tactics and doesn't believe that aggression and fear have a place in teaching your dog to obey you. Instead, he gives solutions that work and will have your dog respecting you and wanting to follow you because of that respect. Doggy Dan's courses are great for puppy training or finding solutions to specific concerns.
---
---
---
---
---
---
---
---
---
---
---
---
---
---
---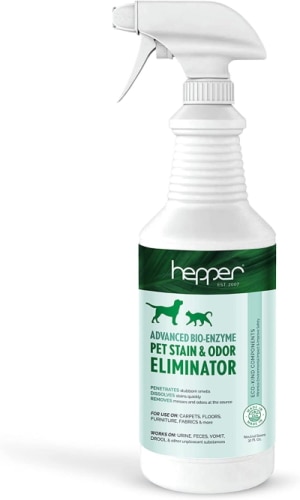 Having a pet means cleaning up smells, stains, hair, vomit, and more...and you can add to your pet clean-up routine with the Hepper Advanced Bio-Enzyme Pet Stain & Odor Eliminator Spray. It's our product, and we love it so much, we just have to share! It permanently removes the very worst smells and stains, and we offer a 100% satisfaction guarantee! Click here to get yourself a bottle!
---
---
---
---

Conclusion
Training your dog is important, but it does not have to be a hassle. You can find tips and the best dog training programs online to work through at your own pace or find local in-person training classes for added accountability and puppy socialization. Regardless of what you're looking for, we hope that this list is helpful when you're considering your options and finding resources to aid in your training journey.
---
Featured Image Credit: manushot, Shutterstock