What Are the Best Materials & Fabrics for a Dog Bed?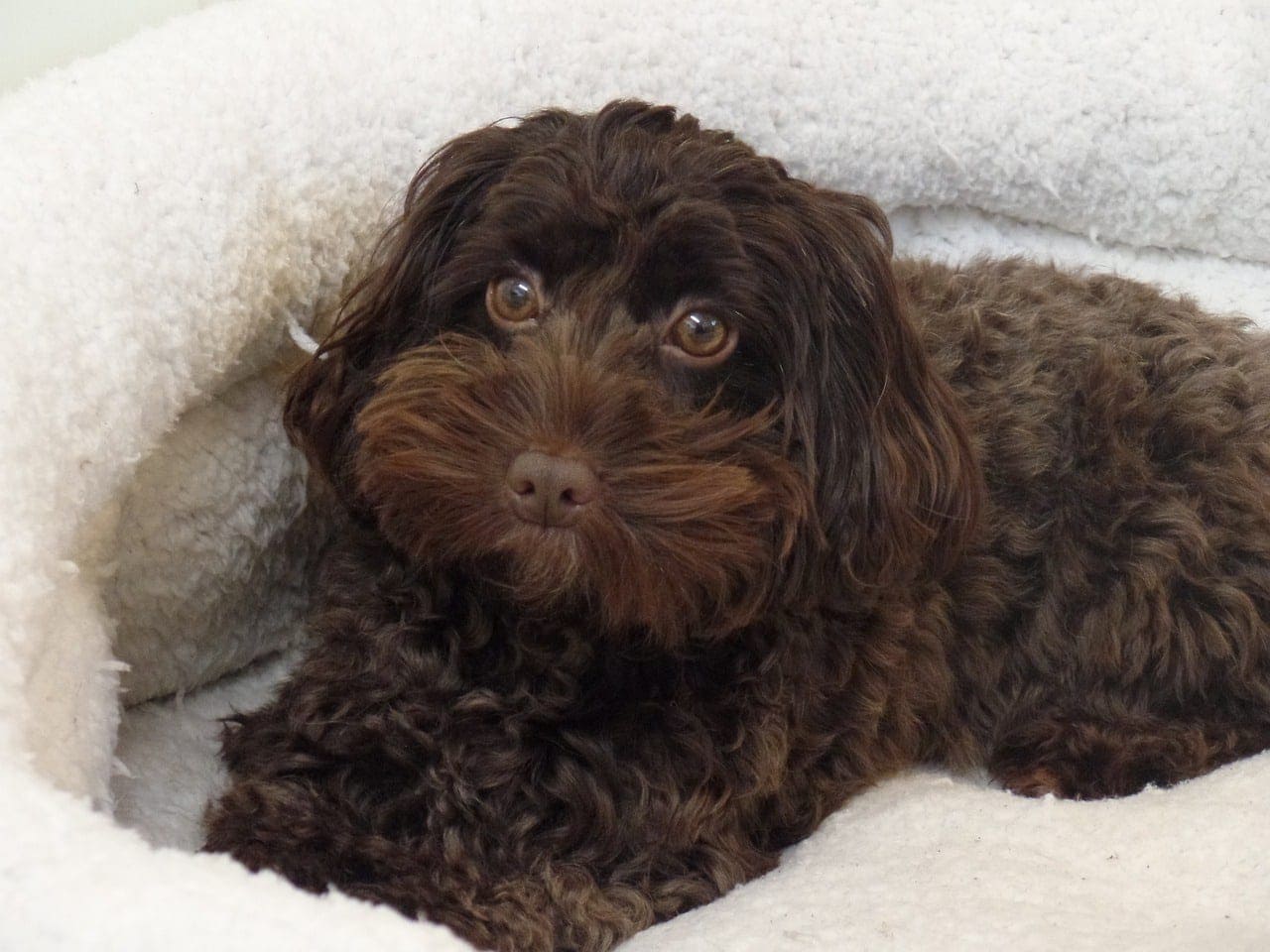 There are many different types of dog beds that you can choose from, including cushioned, indoor, raised outdoor, or one that mimics other furniture in your house. Depending on the style you're interested in, there are different materials and fabrics that work best.

Indoor Dog Beds
Indoor dog beds are the most popular style of dog bed, and are typically what you think of as a "dog bed" in a home. They are usually cushioned and lie flat or have a rounded edge to keep your dog cozy and comfy all night. Popular fabrics are faux fur, polyester, microfiber, and suede.
1.

Faux Fur Dog Bed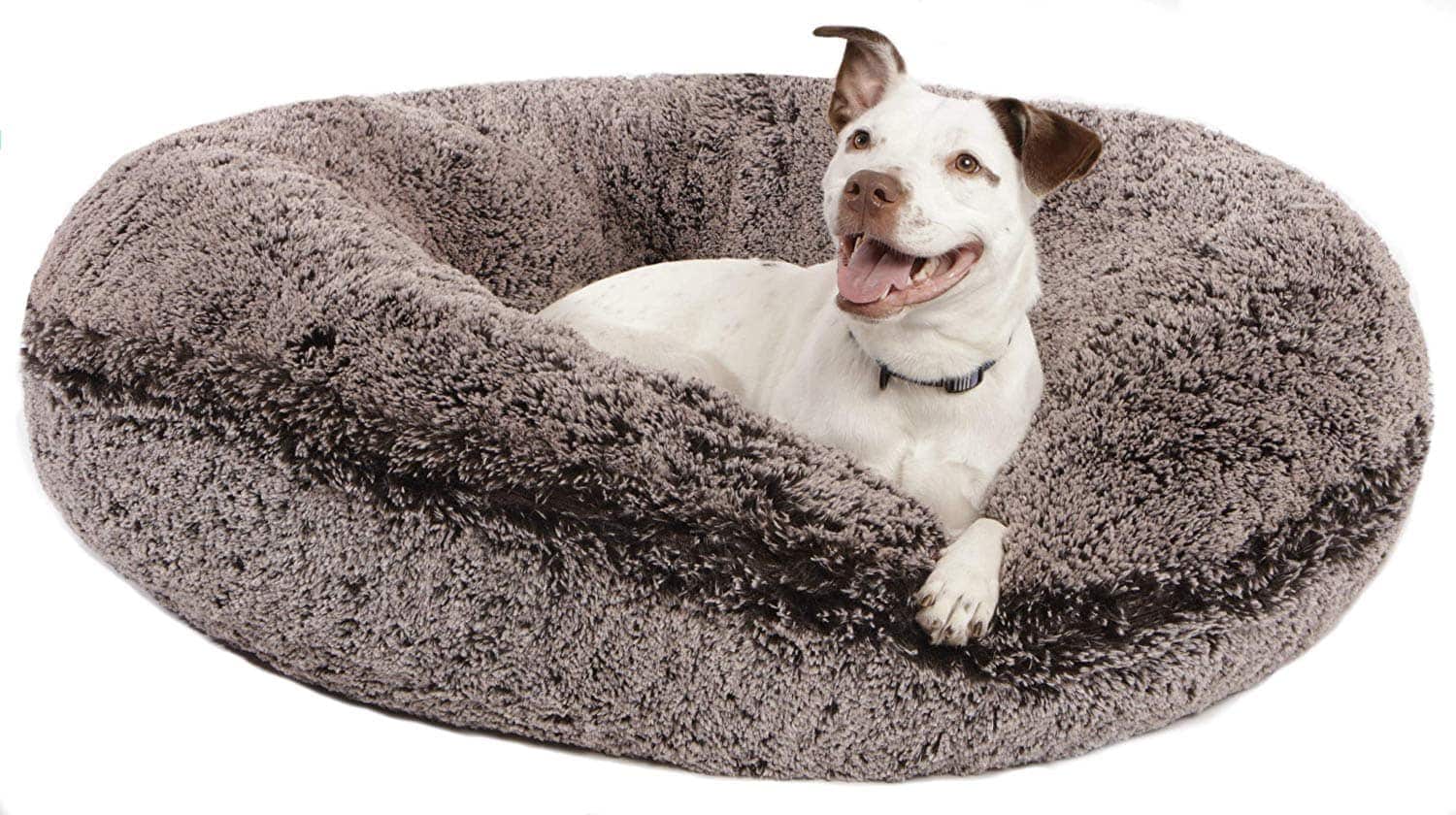 Faux fur can make a dog feel like they're cuddled up with another dog. It makes them feel cozy and at home. You can use Sherpa or long fur. However, it can be difficult to clean faux fur, and they are usually not machine washable.
---
2.

Polyester Dog Bed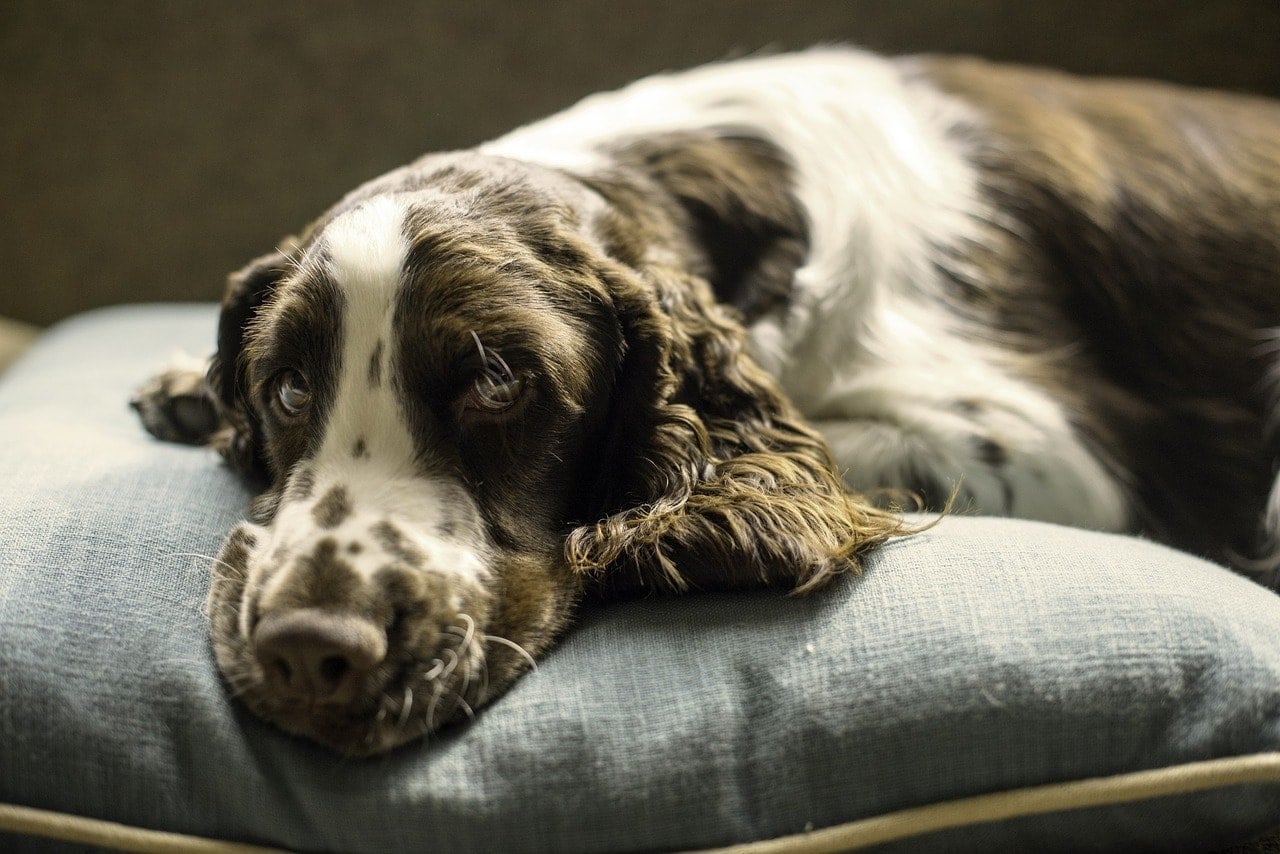 Polyester can refer to different types of fabrics, but they are usually inexpensive and warm options. Polyester traps heat and is usually soft enough to feel comfortable.
---
3.

Microfiber Dog Bed
Microfiber is easy to clean and is usually inexpensive. Microfiber allows your dog to stay comfortable without overheating during the night.
---
4.

Suede Dog Bed
Suede can be difficult to clean. Any stain will remain there, including drool marks or dirt from your dog's paws. Suede can feel nice, but it is not the best option for a dog bed.

Outdoor Dog Beds
Dogs who stay outside will usually have an outdoor dog bed to keep them comfortable, but even if your dog sleeps inside at night, they would still probably appreciate a bed outside so they don't have to lay on dirt and grass, especially if the ground is damp or muddy. Outdoor dog beds are usually elevated and do not utilize soft material like indoor dog beds do.
1.

Metal Frame Dog Bed
Sometimes, outdoor dog beds are simply made of metal. They are elevated and made of stainless steel or another metal that is anti-rust. You can amp up a metal frame by adding a cushion on top; just make sure that it's weather-proof.
---
2.

Shade Cloth Fabric Dog Bed
Another type comes with a thin, UV-protected shade cloth fabric, similar to the fabric you'd find on human-grade outdoor lounge chairs, as they do not overheat in the sun and do not remain wet if rained on.
---
3.

Anti-rip Fabric Dog Bed
Another good option is anti-rip fabric. Dogs constantly climbing up on the material with their sharp claws can cause tears quickly, so fabric designed to ward against that may be a good option.
---
4.

Vinyl Dog Bed
Vinyl is another material often used on outdoor dog beds because it dries quickly and is durable. It often comes paired with a mesh design in the center to allow for water drainage.
Related Read: What Are The Best Materials for Outdoor Dog Bedding?

Furniture-Like Dog Beds
This third style of bed is more aesthetically pleasing and blends into the décor of the house. Unlike regular indoor dog beds, furniture-like dog beds are harder to distinguish from regular household furniture. These often take the form of stools, couches, or chairs. These types of dog beds are used more for lounging rather than sleeping and are typically better suited for smaller, well-behaved dogs who do not drool much.
1.

Faux Leather Dog Bed
Faux leather is smooth, so it doesn't collect dog hair, but it is stylish enough that it doesn't give off the feeling of a regular dog bed. Make sure that it is faux leather rather than real leather because real leather will not withstand scratches or stains from dogs constantly jumping up on it.
---
2.

Microsuede Dog Bed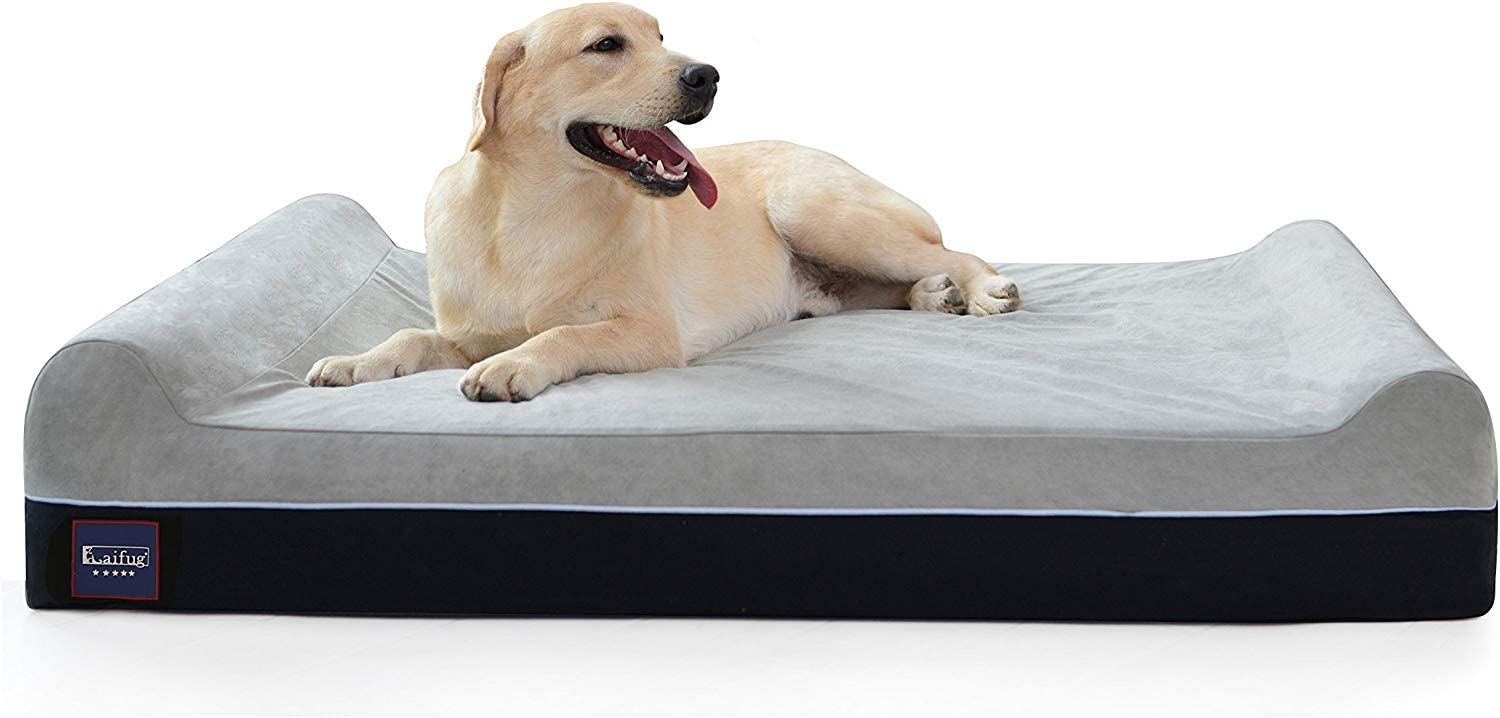 Microsuede is a smooth, beautiful fabric. However, it can be difficult to clean and will show off stains. If choosing microsuede, opt for a darker color, as a lighter color will highlight any dirt or stains.
These different types of dog beds work for different types of dogs. Cushioned, indoor beds are suited for most every dog type. Outdoor dog beds are good for dogs who spend a lot of time outside, but may not be the best options for small dogs or puppies, as the elevated design may be difficult for them to climb up on. Furniture-like beds are good for small, well-behaved dogs who do not spend much time outdoors and do not have sharp claws or drool much. Furniture-like beds are more for fashion than function and can be easily destroyed if not used carefully.
Depending on your needs and the type of dog and home you have, you can utilize any or all of these different dog beds. Your dog will love having options to nap on all over the house.
Before you go, check out our reviews and top picks for the best calming dog beds!
---
Featured Image Credit: Pixabay