10 Best French Bulldog Pet Insurance – 2023 Reviews & Top Picks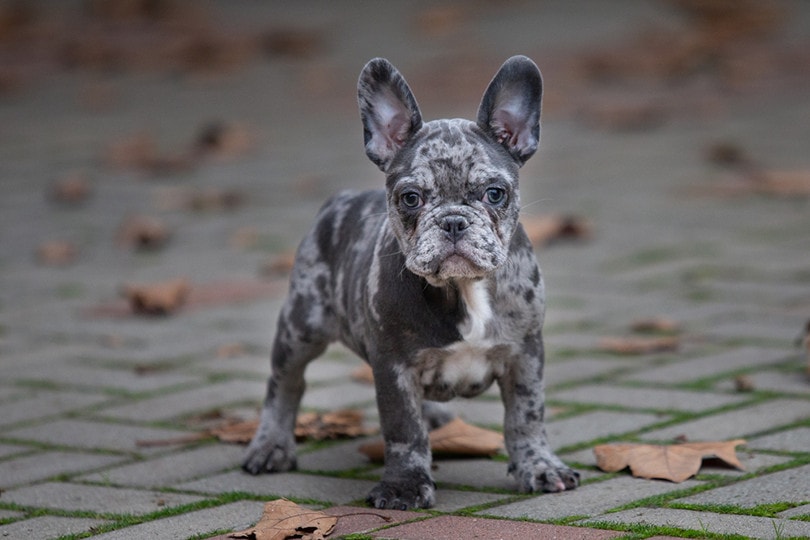 Searching for pet insurance for your French Bulldog can be difficult. This breed is prone to various health problems, which often translates to a larger health insurance premium. Some insurance companies won't even cover French Bulldogs due to their unhealthy nature.
In this article, we'll help you select the best pet insurance for French Bulldogs. We'll take a look at the cost of each company, as well as what they cover.

A Quick Comparison of Our Top Picks in 2023
Image
Product
Details

Best Overall

Embrace Pet Insurance

Includes a Wellness add-on option
High annual limits
Covers most conditions and treatments
Click to Get Quote

Lemonade Pet Insurance

Includes a wellness option
High upper limits
Includes an extended package that covers vet visits
Click to Get Quote

Trupanion Pet Insurance

Pays the vet directly
Pays 90% of your costs
Additional coverage options available
Click to Get Quote

ASPCA Pet Insurance

All vets specialist and emergency clinics are covered
Reimbursements are directly deposited into your account
Claims can be submitted easily
Click to Get Quote

Figo Pet Insurance

Covers chiropractic and acupuncture
Unlimited annual benefit option
Covers conditions like hip dysplasia
Click to Get Quote
The 10 Best Pet Insurance Providers for French Bulldogs
1.

Embrace Pet Insurance for French Bulldogs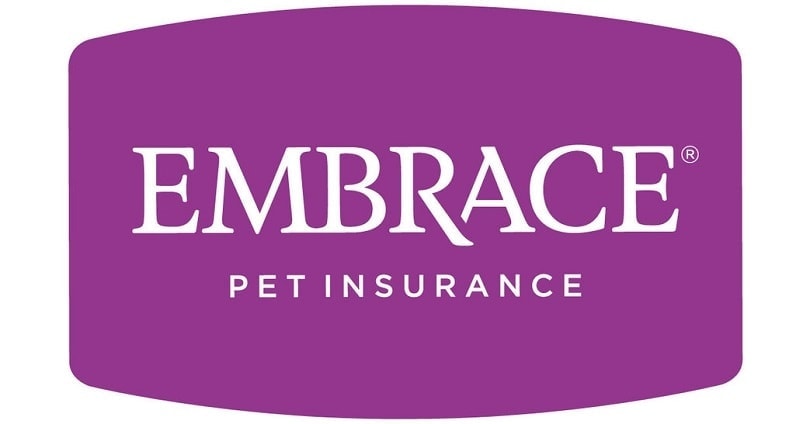 Embrace Pet Insurance is probably one of the most popular—for a good reason. It covers everything from exam fees to cancer treatment to prosthetic limbs. Dental coverage is provided up to $1,000 a year. Prescription medications are also covered under their usual plan.
You can also upgrade to their Wellness Rewards plan, including coverage for wellness exams, grooming, teeth cleaning, and nutritional supplements. Wellness does cost extra. However, their regular plans are very cheap. You can get a $10,000 limit with an annual deductible of $200 for around $40, though this will differ slightly from dog to dog. Wellness will cost around an extra $25.
Inexpensive plans
Includes a wellness add-on option
Covers most conditions and treatments
High annual limits
Wellness + accident can be expensive
---
2.

Lemonade Pet Insurance for French Bulldogs

At first glance, Lemonade Pet Insurance is exceptionally inexpensive. It covers diagnostic tests, procedures, and medication. Their standard plan only covers accidents and illnesses. They have a wellness option you can add for a bit more money which covers wellness exams, heartworm testing, internal parasites, bloodwork, vaccinations, and online medical advice chat.
You can also add an extended package that covers vet visit fees and physical therapy. Their upper limits are quite high, and their deductibles are pretty standard.
They do have very short wait periods as well. This period is a maximum of 2 days for an injury, 14 days for an illness, and 6 months for cruciate ligaments. You may also need to have your pet examined by a vet before you are able to enroll, which is pretty standard.
Includes a wellness option
Includes an extended package that covers vet visits
High upper limits
One-time waiting limits for coverage
Requires an annual vet visit
Lower limits for exams and wellness coverage
---
3.

Trupanion Pet Insurance for French Bulldogs
Trupanion covers illnesses, injuries, diagnostic testing, surgeries, and hospital stays. They also cover breed-specific conditions, which is somewhat rare. They cover 90% of your costs, which is also higher than most other plans out there. Medications and veterinary supplements are also included.
There is a waiting period for new customers, including a 5-day waiting period for injuries and a 30-day waiting period for illnesses. Exam fees, sales tax, pre-existing conditions, and wellness care are not covered. You can add additional coverage to your plans, such as alternative therapy coverage and extra coverage for breeding dogs.
For instance, they may cover some boarding fees if your pet is sick, funeral and burial services, and advertising if your pet is lost.
Pays the vet directly
Pays 90% of your costs
Additional coverage options available
Waiting period
Well visits are not covered
Exam fees are not covered
---
4.

ASPCA Pet Insurance for French Bulldogs
ASPCA offers complete coverage for when your dog is hurt or sick. Their coverage allows you to visit any vet or specialist and pay your bill. They don't have a network, in other words. Claims can be submitted quickly through their free app, online, or by email. The reimbursements are directly deposited into your bank account.
Accidents, dental diseases, behavioral issues, illnesses, and hereditary conditions are all covered. However, pre-existing conditions, cosmetic procedures, preventative care, and breeding costs are not included. Their costs are pretty decent. You can expect to pay about $50 a month with 80% reimbursement and a $5,000 annual limit.
All vets, specialists, and emergency clinics are covered
Claims can be submitted easily
Reimbursements are directly deposited into your account
Most conditions are covered, including hereditary conditions
Preventative care is not covered
---
5.

Figo Pet Insurance for French Bulldogs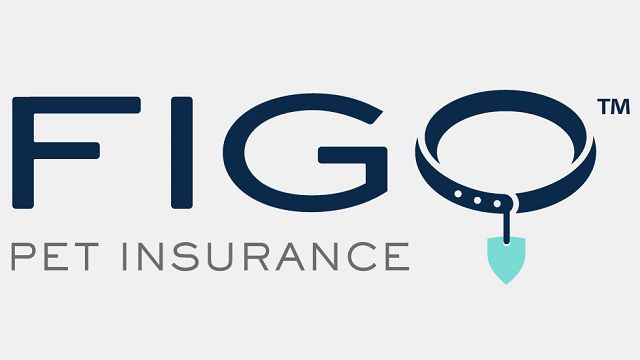 This pet insurance is described as insurance "made simple." Based on the few quotes we brought up, they cost similarly to the other companies we reviewed. They do have an unlimited annual benefit option if that is something you're interested in. They cover chronic conditions and hereditary conditions. They even include some common conditions that other companies leave out, such as hip dysplasia. Emergency services are covered as well.
They even include an allowance for chiropractic and acupuncture. However, one big snag with Figo is that their regular plan does not cover vet exam fees for the illness. Therefore, you have to pay for all exams out of pocket. Rehabilitation is optional as well and must be added to your plan.
They do not provide any wellness options, so regular vet visits will not be covered.
Covers chiropractic and acupuncture
Covers conditions like hip dysplasia
Unlimited annual benefit option
Doesn't include well visit
Doesn't cover exams
---
6.

Nationwide Pet Insurance for French Bulldogs
Nationwide was one of the first companies to offer pet insurance, and remains one of the biggest insurers today. They offer insurance plans for illness, injuries, and wellness care. Nearly everything is covered if you choose the right plan, including acupuncture, chiropractic, and laser therapy.
They cost similar to other pet insurance companies. The details will depend on your pet's overall health and breed, so you may have to pay a bit more for a French Bulldog. However, they do not cover some conditions, like hip dysplasia. The fact that their options don't seem to cover these common conditions is a bit concerning. Be sure you understand the plan thoroughly before you commit to purchasing it.
A wellness option is available
Includes some alternative treatment options
Similar cost to other companies
Doesn't cover some common conditions
Defined annual benefit per condition
---
7.

Progressive Pet Insurance for French Bulldogs

Progressive provides a variety of pet protection plans. Their most popular one is the BestBenefit Accident and Illness Plan, which covers surprise accidents and illnesses. It includes emergency care, diagnostic testing, and specialty visits. They also include a Wellness Routine Care Plan, covering more regular vet visits, vaccination, and other preventative care.
They allow you to set an annual limit and change your deductible to bring your cost down. Preventative procedures, grooming, and food are not covered, even if it is prescription food. There is no upper age limit, and your canine can keep the same coverage as they age.
Wellness routine care plan option
No upper limit
One annual deductible
Doesn't cover cremation or burial
Fewer annual limit choices
Little information on website
---
8.

GEICO Pet Insurance for French Bulldogs
GEICO is popular because it is often less expensive. They cost very little, and there are many opportunities for even more savings. Many pet owners can save with the companies' benefits, including savings when your pet is spayed or neutered. You can raise your deductible or lower your annual limit to decrease your monthly payment. There are plenty of options.
Wellness benefits are available for an extra monthly fee. However, they don't provide much benefit. The premium is nearly equal to the amount of money the company will contribute to your pet's care. It is less like an insurance policy and more like a savings account used only for canine care.
Plenty of discounts
Cheaper than most
Wellness benefits available
Wellness plans don't provide much value
No unlimited benefit option
A third party administers policies
---
9.

Hartville Pet Insurance for French Bulldogs
Out of all the companies we reviewed, Hartville was one of the more expensive options. They offer flat-rate accident-only coverage, which is nice if you just want accidents covered. Their only tools allow you to sign up for coverage and manage your account quickly. There is also no upper age limit, and they also don't limit coverage for older animals. There is a 30-day trial period, during which you can cancel if you see fit.
They do tend to be a bit more expensive than the competition. There are no budget options if you're looking to be covered from costly accidents. It can be expensive for dogs over the age of 5 when the company raises the prices substantially. There is also limited preventative care. While they do have a wellness option, each treatment has a specific annual limit.
Accident-only coverage available
No maximum age limit
Thirty-day trial period
Expensive
Price hikes for dogs over 5
Limited wellness care
---
10.

AKC Pet Insurance for French Bulldogs
The AKC provides some of the most affordable premiums out there, so they also tend to be more popular companies. They have a wide range of add-ons, which allows you to select precisely what you want to be covered. They also provide a free 30-day trial and a discount if you enroll multiple pets.
While they are incredibly cheap, they don't cover many of the treatments and illnesses often included with other policies. You'll be surprised by the large number of things they don't cover. They also limit enrollment and coverage for older pets, so it is only suitable for younger animals. Their waiting periods are complicated. Four different waiting periods are depending on the type of condition.
Inexpensive
Range of add-on options
Doesn't cover much
Coverage restrictions on older pets
Lots of waiting periods

Buyer's Guide: Selecting the Best French Bulldog Pet Insurance Plan
What to Look for in Pet Insurance
There are several things we looked at when rating each company. Pet insurance can be complicated; there are many moving parts you need to check and keep track of. This section will tell you everything you need to know about pet insurance and help you choose the best option for you.
Insurance Policy Coverage
Not all pet insurance is made the same. Some cover practically everything, while other options cover nearly nothing. If something is highly inexpensive, it may simply be because it doesn't cover very much.
When choosing an insurance policy, you prefer to choose the plan covering everything you need to worry about. This includes French Bulldog-specific conditions and "normal" illnesses, like hip dysplasia and ear infections. Always check what is covered and what is excluded. The last thing you want is to find out that your policy doesn't cover whatever is wrong with your pet.
Customer Service & Reputation
Customer service is essential when choosing a pet insurance company. If customer service is lacking, then you may have difficulty filing a claim and getting paid. Usually, companies will have a reputation for paying when they are supposed to or giving their customers the run-around. Take a look at only reviews to get a feel for how the company treats its customers.
Even if a company provides excellent plans, you likely don't want to choose them if their customer service is lacking.
Price of Insurance Policy
Based on our reviews, most companies charge about the same for their basic plan when you have a French Bulldog. However, the add-ons can vary greatly. Some charged a small $7 for their wellness add-ons, while others charged as much as $30. Of course, you have to weigh the cost against what is covered.
Your goal is to save as much as possible over the long run, which sometimes includes paying a higher monthly payment for more coverage.
Insurance Plan Customization
You're probably looking for something particular from your pet's insurance. You may want coverage for accidents and unexpected costs, or you may be looking for a plan covering everything. You should choose a plan that provides you with precisely what you want, which often means plenty of plan customization options.
Simultaneously, you should also customize your annual limit and similar parameters to get the monthly payment you want. If you're looking for unlimited coverage, that should preferably be an option.

FAQs
Can I get Pet Insurance outside the U.S.?
Maybe. Many companies offer insurance to the U.S. and Canada. There are even a couple of options for Puerto Ricco. Many European companies also have their own insurance companies. Many of these are not included on this list, as we focused on companies in the U.S.
Prices for pet insurance will vary significantly by county, but they are usually based on current vet costs. In places where owning a pet tends to be more expensive in general, prices for pet insurance all tend to be higher. Some countries have laws that govern how pet insurance companies can operate, affecting pricing and coverage.
What if my insurance company is not listed in your reviews?
There are several reasons why an insurance company may not have been included in our reviews. Firstly, we tried to pick the best of the best for our review. If there is a specific company not listed, they could have simply not cut. In some situations, it was hard to choose which companies to leave out. However, we were determined to contain our reviews to 10 companies. Some companies just barely didn't make it.
Secondly, several companies did not cover French Bulldogs. If they didn't provide coverage, we obviously couldn't use them in this review article.
Thirdly, because we were only choosing 10 companies for this review, we chose to go with the more popular companies that offered coverage throughout the United States. Some insurance companies might be excellent but only offer coverage to a small area. We did not include these, as they wouldn't apply to most of our readers.
Which pet insurance provider has the best customer reviews?
Many people seemed to prefer Embrace Pet Insurance, which is one reason we rated it so highly. This company seems to fulfill its promises and pays quickly without much arguing with its customers. They reply to claims quickly and are relatively easy to use. Reimbursements are fast and usually show up in your bank account quickly.
It seems that many people stick with this company for years. Many loved that some vets would work directly with the insurance company, so they didn't even have to fill out any paperwork at all. Many veterinarians even recommend them.
What is the best and most affordable pet insurance?
Based on our research, you're going to be paying about the same amount no matter what company you choose. Some are incredibly inexpensive, but they tend not to cover much or be very helpful.
Therefore, you're stuck with which pet insurance is the best. Out of all those we reviewed, we preferred Embrace Pet Insurance. It just seems to have the best coverage available for the price and includes a wellness add-on if you choose.

What the Users Say
For some companies, the users were absolutely over the moon with their service. With others, not so much. It seemed that what frustrated customers the most was customer service, the speed with which their claim was filled, and claim denials. Some customers seemed surprised by the things their insurance company didn't cover, so we recommend carefully reading the fine print before making your final decision.
While it can be challenging to determine what a company's customer service is like before you call them, you can look at reviews like ours to get an idea. It seems that customer's opinion of the company was heavily affected by their customer service.
Which Pet Insurance Provider Is Best for You?
The best pet insurance company for you will cover everything you want at the lowest price. This may differ from person to person. The price will depend a lot on what your dog's health and age are. Some companies may raise the price substantially for dogs over a certain age. If you have a puppy, this won't be a problem. However, if you have an older dog, you'll want to look elsewhere.
If you want wellness care and similar add-ons, you'll need to choose a company that offers those things. Wellness differs a lot from company to company, so be sure to look at what is covered, how much is covered, and when your benefits go into effect.

Conclusion
Pet insurance is fantastic if you're looking to cover surprise medical bills or even regular wellness exams. Finding coverage for French Bulldogs can be a bit expensive, as they usually are less healthy than other breeds. For this reason, you'll probably have to do a bit of shopping around before you find the cheapest pet insurance that covers what you want it to.
We preferred Embrace Pet Insurance, especially for wellness coverage. However, that doesn't mean it is the best for your specific situation. Feel free to read our reviews and look at exactly what each company covers before making your decision.
---