12 Incredible Canadian Cat Statistics & Facts (2023 Update)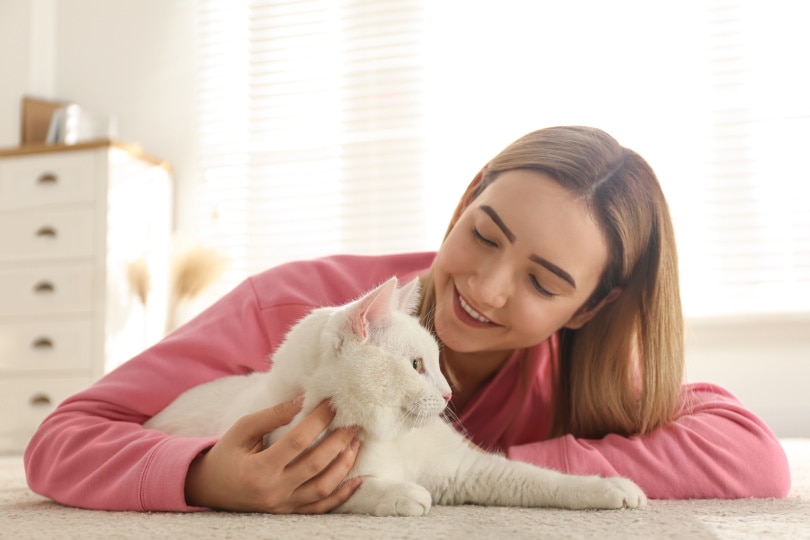 Note: This article's statistics come from third-party sources and do not represent the opinions of this website.
Cats have long rivaled dogs as the most popular pet in the world, and their popularity only continues to grow. Social media is a big reason for this, but the world also loves their unique personalities — and adorable toe beans.
But how popular are they in Canada? If you're a cat lover or just curious to learn more about cats in Canada, we pulled together these feline facts for you.
Click below to jump ahead:
Top 12 Canadian Cat Statistics
Cat Ownership Population in Canada Statistics
1.

There are 8.5 million cats in Canada as of 2022.
(Statista, CAHI)
Cats outnumbered dogs in Canada in 2022. Compared to 8.5 million cats, there were 7.8 million dogs in Canadian households. These numbers have increased since 2020, when there were 8.1 million cats, which is an increase of about 400,000 cats in 2 years.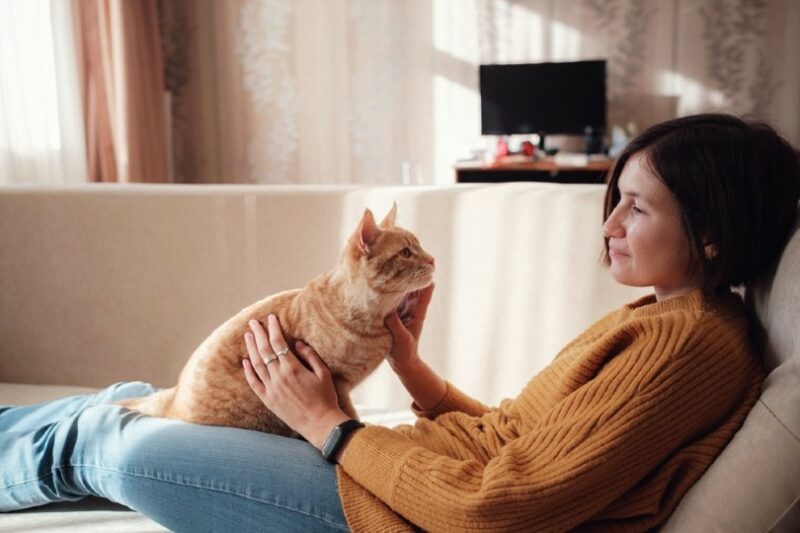 ---
2.

18% of Canadian pet owners have obtained a pet since the start of the COVID-19 pandemic.
(Narrative Research)
The most common age group that adopted pets during COVID-19 was 18- to 24-year-olds (38%). The age group that adopted the least number of pets included people born between 1946 and 1964 (9%).
---
3.

37% of Ontario residents and 36% of BC/Northern Canada residents were more likely to get a pet during the pandemic.
(Pet Valu)
The provinces that got fewer pets during the pandemic were Atlantic Canada, with 19% of residents bringing home a new pet.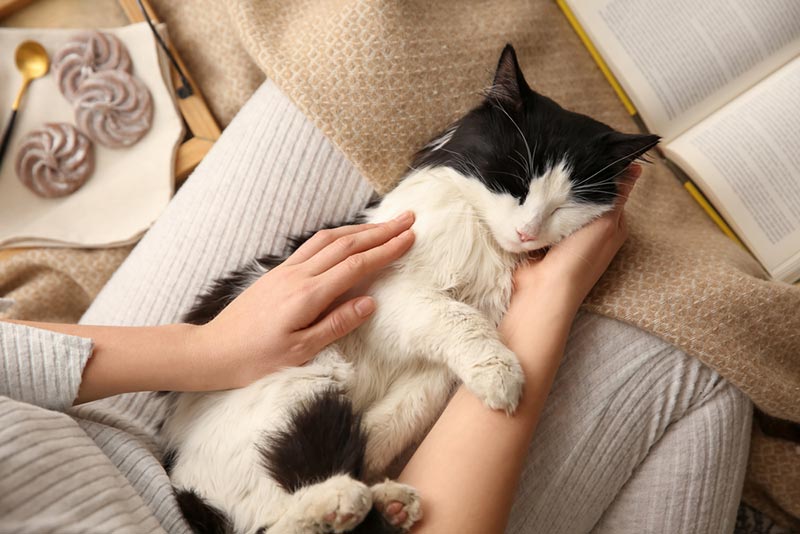 ---
4.

Quebec has more cats than the other provinces, with 1,832,000 cats.
(MTL Blog)
Quebec has more cats than the other provinces, with 1,832,000 cats. In fact, there are more cats in Quebec than the entire population of Montreal, which is 1,750,000 million people!
---
5.

Quebec is the only province with more cats (67%) than dogs (48%).
(Pet Valu)
BC/Northern Canada and the Prairie provinces are the opposite, with about 1/2 (51%) owning cats and about 2/3 (65%) with dogs. In the Atlantic provinces and Ontario, it's closer to an even split.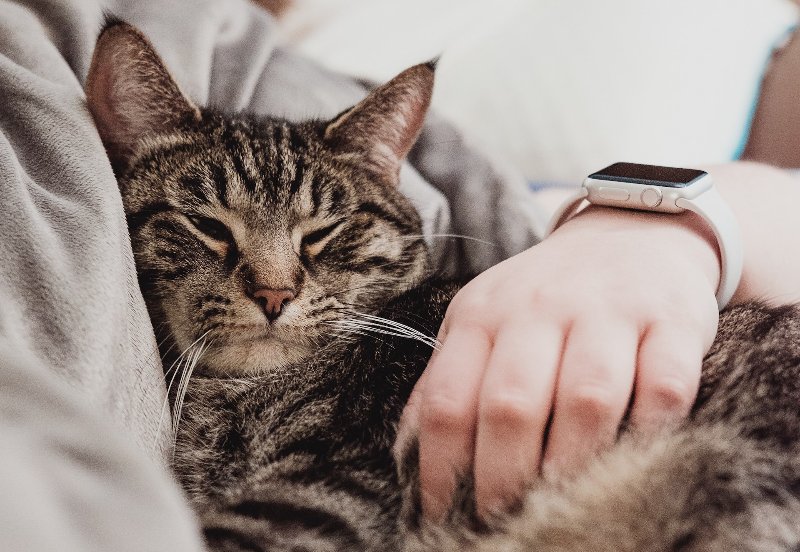 Canadian Cat Care Statistics
6.

Taking cats to see the vet has increased by 3%.
(Pet Food Processing)
It's common for dogs to be brought in for more annual visits to the veterinarian than cats. However, from 2020 to 2022, the rate of cats seeing the vet for preventative care went up from 58% to 61%.
However, Canada is currently experiencing a shortage of veterinarians, and about one in five pet owners cannot bring in their pets for preventative care. This is due in part to the inability to afford the fees, but many pet owners simply can't book an appointment.
---
7.

Cats cost Canadians an average of $2,542 each year.
(Statista)
The biggest expense was dental cleaning at $743, followed by pet insurance ($638) and food ($576). But in comparison, dog owners had to pay an average of almost $4,000 in the same year. Both food and insurance were at the top of the list and more than what was paid for cats.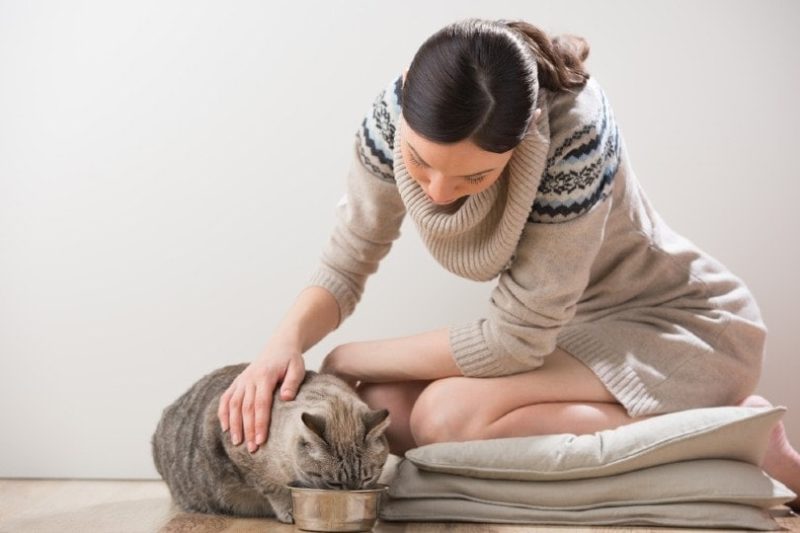 ---
8.

Caring for a kitten in their first year can cost about $3,091–$3,231.
(OVMA)
Owning a kitten is definitely more expensive than adopting an adult cat. Typically, the costliest aspect of caring for a kitten is the neuter or spay surgery, which can range from about $588 to $728.
Homeless Cats in Canada Statistics
9.

In 2020, there was a 25% decrease in the intake of cats into animal shelters compared to 2019.
(Humane Canada)
The highest intake occurred in 2011, with 125,000 cats taken in at shelters across Canada and 60,000 in 2020. There was a 28% decrease in the intake of dogs.
---
10.

Shelters across Canada had an average of 37% capacity in 2020 compared to 70% in 2019.
(Humane Canada)
There were historically higher levels of adoption and lower rates of euthanasia across Canada in 2020. In 2011, about 45% of cats were adopted, and in 2020, 70% were adopted.
In 2011, just over 40% of cats were euthanized, and in 2020, it was 15%. These numbers were likely impacted by the pandemic.
---
11.

The most common reason that Canadians surrender their pets is housing problems.
(Humane Canada)
About 29% of Canadians give up their pets because of housing concerns, such as landlord problems, moving, or strata issues (condos). Following this, 17% give up their pets because of the time spent caring for them, and 15% encounter financial problems.
---
12.

It's estimated that the homeless cat population across Canada ranges from 1.2 to 4 million.
(Avian Conservation & Ecology)
That number is the equivalent of about 6% to 15% of the human population worldwide. Of course, it's difficult to properly track the numbers, but this estimate includes stray and feral cats.
Frequently Asked Questions About Cats in Canada
How many cats are in the world?
While there are more cats than dogs in Canada, in 2018, there were an estimated 373 million cats worldwide, which trailed behind dogs, of which there were 472 million. That's still so many cats! (Statista)
How much do Canadians love their pets?
About 98% of pet owners said that their pet brings joy to their lives, 94% consider their pet as a family member, and 94% stated that their pet has improved their quality of life. (Abacus Data)
What is the most popular breed of cat?
It's thought that about 95% of cats in North America are Domestic Shorthaired or longhaired cats. These cats aren't technically any specific breed and are known in the United Kingdom as moggies. (American Humane Association)
What are Canada's wild cats?
Canada has three unique species of wild cats: the Canada Lynx, Bobcat, and Cougar. Bobcats can be found in the southern parts of Canada, the Canada Lynx is quite prolific and can be found all across Canada, and the Cougar is also primarily in the southern parts of Canada. (International Society for Endangered Cats Canada)
Are there any cat breeds that originated in Canada?
The most well-known breed that has come out of Canada, specifically Toronto, is the Sphynx. Also, the Cymric is considered a longhaired version of the Manx, and the longhaired Cymric is a variant believed to have come from Canada.
The Foldex, also called the Exotic Fold, came out of Quebec, and the Tonkinese is a cross between the Siamese and Burmese.
Conclusion
Cats are incredibly popular in Canada. The pandemic had a significant impact on pet ownership, and more cats being adopted and fewer cats being surrendered and euthanized is definitely a good thing.
We hope that these numbers can be maintained with things slowly returning to normal. There's also been an increase in the healthcare of cats, which has always been much less than the veterinary care that dogs routinely receive.
It seems that Canada's love affair with cats won't be going away anytime soon.
See Also:
---