10 Incredible Canadian Pet Insurance Statistics & Facts: 2023 Update
Note: This article's statistics come from third-party sources and do not represent the opinions of this website.
Pet insurance has grown in popularity in recent years, and for some pet parents, it's become a lifeline because it can ensure that their pet gets medical help and treatment when necessary, and they can actually afford to pay the bill.
If you're curious about pet insurance and want to learn more, particularly if you're Canadian, here are 10 statistics and facts that might help put this whole insurance thing into perspective.
The 10 Canadian Pet Insurance Statistics
Number of Canadian Pet Owners With Insurance
1.

In 2021, there were 427,600 insured pets in Canada.
(NAPHIA)
Although cats outnumber dogs in Canada, there were only 92,300 cats insured compared to 335,300 dogs. But all the numbers have gone up. There was an overall increase of 22.7% of pets insured from 2020; the rise in the number of dogs was 26.5% and 11.1% for cats.
---
2.

There's a 2.74% penetration rate in Canada for pet insurance.
(NAPHIA)
Compare Canada's penetration rate with that of the United States, which is 2.48%, but the U.S. has many more pets than Canada (160.5 million in the States vs. 15.8 in Canada). Canada has 1.2% penetration rate for cats and 4.35% penetration rate for dogs.
---
3.

Only 86% of dogs and 58% of cats saw a veterinarian in 2020.
(CAHI)
These numbers include pets that saw a veterinarian a minimum of once a year. There has been an increase in cats receiving veterinary care, more so than dogs, following the COVID-19 pandemic. If more pet owners had pet insurance, perhaps these numbers would be higher.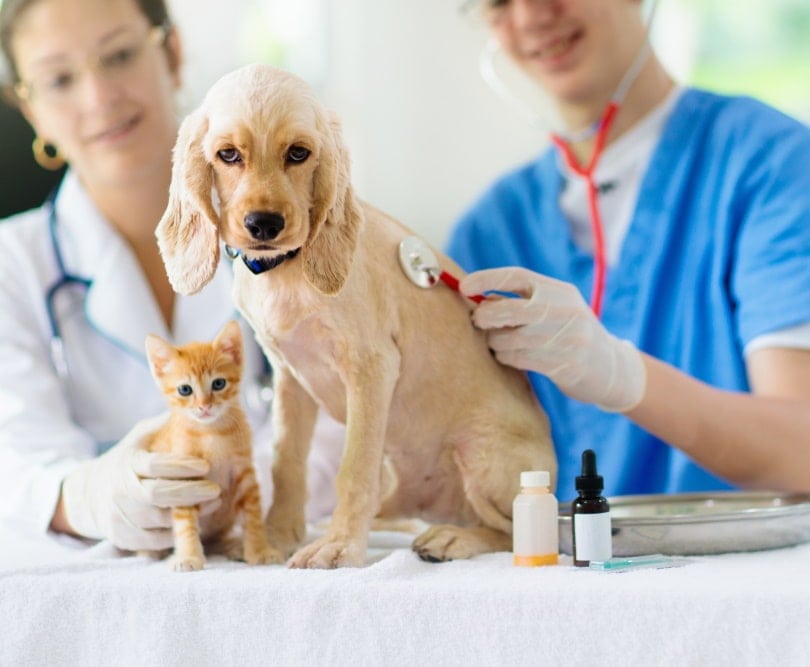 Cost of Pet Insurance in Canada
4.

Pet insurance was the second biggest expense for Canadian dog owners in 2022 at $1,160.
(Statista)
There were 7.9 million dogs owned in Canada in 2022, which is up by 200,000 from 2020. The most significant expense for dogs is, unsurprisingly, dog food, with an average of $1,200 in 2022. Dental cleaning was the third highest expenditure at $743.
---
5.

Pet insurance was the second largest expenditure for cats, with owners paying an average of $638 in 2022.
(Statista)
There were 8.5 million cats, so cats definitely outnumber dogs in Canada. Although dog food was the number-one largest expense for dog owners, dental cleaning took the number-one spot for cat owners with an average of $743, and cat food took the number-three spot with an average of $576 for 2022.
---
6.

Canada pays much higher premiums compared to the United States.
(NAPHIA)
In 2021, Canadian dog owners were paying an average of $828 and cat owners, $427. In the U.S., dog owners spent an average of $584 and cat owners, $343. These numbers are all based on premiums for accident-and-illness coverage.
This means Canadians are spending $244 more on dogs and $84 more on cats in insurance premiums than Americans.
---
7.

The gross written premium (GWP) for Canada in 2021 was $313.4 million.
(NAPHIA)
This is an increase of 28.1% from 2020, but the U.S. had a total GWP volume of a whopping $2.6 billion, which is an increase of 30.4%.
---
(NAPHIA)
The province with the second most insured pets is British Columbia at 20.3%, and Alberta comes in third with 18.9%. Quebec comes in next with 7.1% and finally, Nova Scotia with 4.3%.

Future of Pet Insurance in Canada
9.

The global pet insurance market is projected to grow by over 20% from 2019 to 2025.
(Research and Markets)
The main reason for the expected growth in the pet insurance market is the rise in pet ownership, attributed to the pandemic. Europe had the largest market in pet insurance in 2018.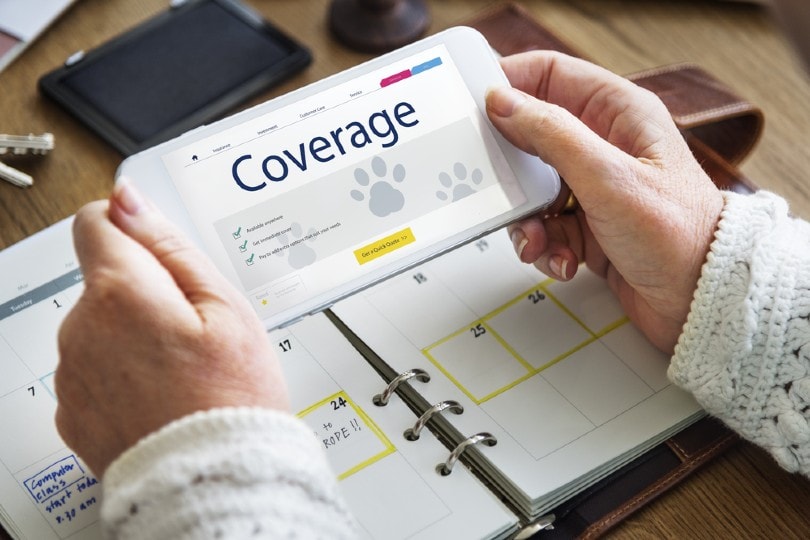 ---
10.

It's estimated that there will be an increase of 7.4% in pet insurance in Canada from 2021 to 2027.
(Graphical Research)
The primary motivation for the increase in pet insurance is based primarily on the rise in pet adoptions. Pet insurance companies are also providing multiple options in their plans for pet owners, and using digital platforms makes it more convenient for Canadians.
Frequently Asked Questions About Pet Insurance in Canada
How Many Canadians Own Pets?
From 2018 to 2020, an average of 58% of Canadian households have at least one cat or dog. With the numbers continuously increasing, this percentage will likely change. (CAHI)
Are There Any Pet Insurance Companies in Canada That Cover Exotics?
At this point in time, no Canadian companies cover exotics (practically any animal that isn't a dog or cat). Only one insurance company in the U.S. offers this kind of coverage: Nationwide.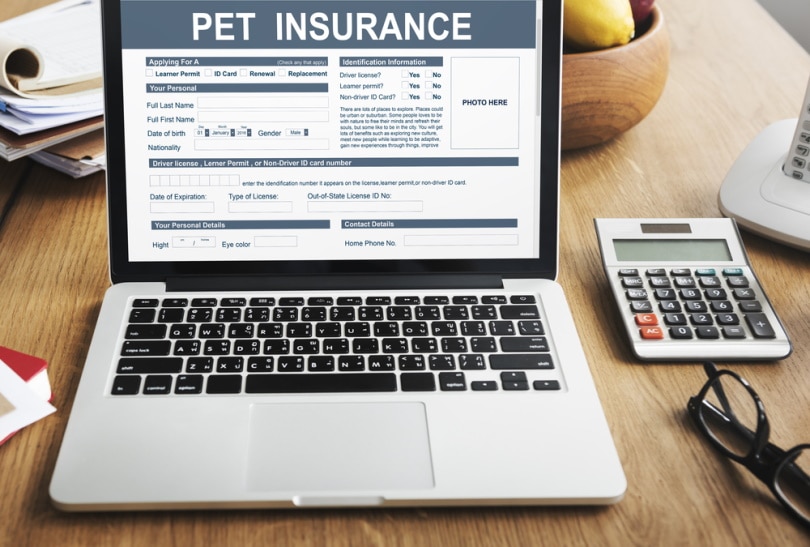 What Are the Least Expensive Dog Breeds to Cover?
This depends on the insurance company and how healthy your pet is overall, but the least expensive breeds tend to be:
It's a combination of breeds that are typically healthy and live long lives. Also, crossbreeds aren't as susceptible to hereditary health conditions. (CBS News)
What Are the Most Expensive Breeds to Cover?
This depends on the company, but the breeds that tend to be more expensive to cover are:
The breeds that cost more for pet insurance usually are more prone to serious health conditions. (CBS News)
Can You Enroll Your Pet in Pet Insurance When They Have a Health Issue?
If your pet has a health condition before you apply or during the waiting period before the insurance kicks in, most insurance companies won't cover the condition. This can include any other conditions known to be a result or side effect of the original medical issue.
Conclusion
It looks like pet insurance in Canada is here to stay and will continue to grow in popularity. One of the most important things that you can do before you sign up is to receive free quotes from multiple providers so you can pick the one that will suit your pet the best. Don't forget to read the fine print!
Whether pet insurance is worth it is subjective, but it can at least give you peace of mind about caring for your pet for their entire life.
Related Reads:
---