100+ Country Dog Names: Wild West, Traditional, & Cute Ideas

Maybe you live in the country or maybe you dream you might one day. Either way, you want your new dog's name to reflect your love for the wild side. There are so many country-inspired names to choose from it's hard to know where to begin.
We've picked out our favorites and brought them here together to help make your search a little easier. From cute to badass, to country-western to country singer-inspired, we're sure the list below will leave you grinnin' like a possum eatin' a sweet tater and will help you find the perfect name for your country-lovin' pup.

Country Female Dog Names / Country Girl Dog Names
Eve

Ruth

Savannah

Brenda

Scarlett

Donna

Anne

Nellie

Maribelle

Lacey

Gypsy

Missy

Tammy

Mary

Blanche

Louisa

Trixie

Clementine

Jojo

Faye

Elsie

Ruby

Bonnie

Maggie

Goldie

Tish

Tessa

Pearl

Lynne

Kelly

Sally

Pearl
Country Male Dog Names / Country Boy Dog Names
Junior

Charleston

Shiloh

Huckleberry

Trent

Warren

Will

Jimmy

Percy

Lee

Cade

Deacon

Rusty

Sawyer

Gus

Roscoe

Brody

Jack

Clyde

Billy

Prescott

Brogan

Chad

Combine

Carver

Rocky

Slim

Ziggy

Cash

Bailey

Buddy

Harvester

Tennessee

Bear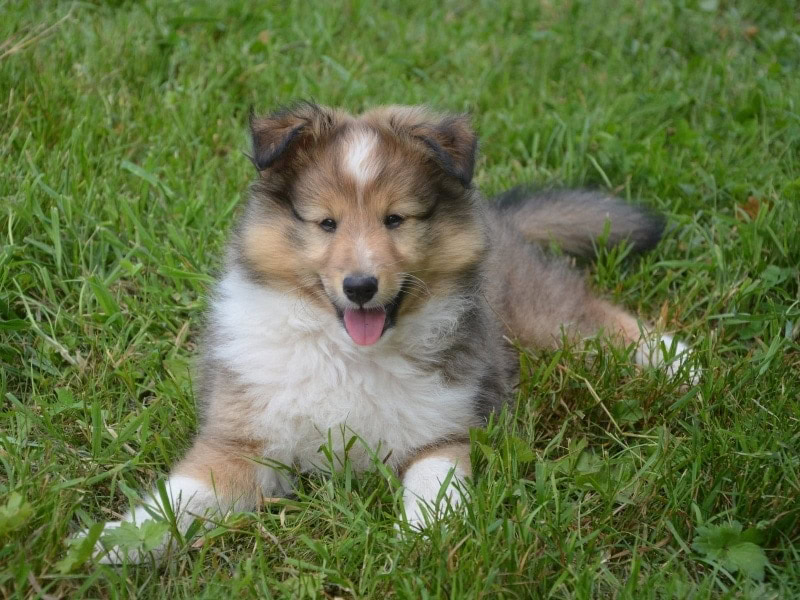 Cute Country Dog Names
There are plenty of country dog names that are pretty as a peach, and the cute names we've selected here are nothing short of it.
Shelby

Belle

Petunia

Dotty

Molly

Sadie

Bobbi Jo

Daisy

Clover

Betty

Betsy

Peaches

Dolly

Honey

Sweet Pea
Badass & Tough Country Dog Names
Southern belles always have a tougher side, and that's no different for your dog. Whether a belle or a beau, you may want a tougher name to describe their personality. It wasn't easy to pick the shortlist with so many to choose from, but if you're wanting a badass and tough name for your country dog, one of the names below may just be for you.
Ranger

Chief

Buster

Maverick

Gunner

Tank

Rowdy

Whiskey

Diesel

Remington

Ruger

Bandit
Country Western Dog Names
These names will take you to the wild wild west every time you say them out loud. Try them out and see which one tickles your fancy.
Chance

Ford

Charlie

Ellie Mae

Angus

Harley

Jolene

Georgia

Delilah

Josie

Mabel

Gracie

Annabelle

Loretta

Leroy

Jed

Mary Lou
Country Singer Dog Names
What would a country dog name list be without the country singer-inspired dog names! There were way too many to choose from, so these are just some of our favorites.
Twitty

Gretchen

Kenny

Paisley

Vince

Faith

Twain

Chesney

Nelson

Keith

Conway

Jackson

Shania

Martina

Mcgraw

Carrie

Brooks

Garth

Dunn

Finding the Right Country Name for Your Dog
We hope that your task of picking a country name for your pup has been made a heck of a lot easier thanks to this list. Make sure to say the names out loud a few times when you're making your decision. Names that read well may not sound right coming out of your mouth.
But if you love the look of it, the name rolls off of your tongue easily, and you have no trouble repeating it, then it is likely the name for you.
If you still need some inspiration before making your decision, take a peek at some of the other dog name lists we've got below. And when you do look around and realize this was the list with the perfect name for your furry family member, y'all come back now, ya'hear?
---
Feature Image Credit: WilleeCole Photography, Shutterstock