105 Dog Names Starting With V: Ideas for Your Valuable Friend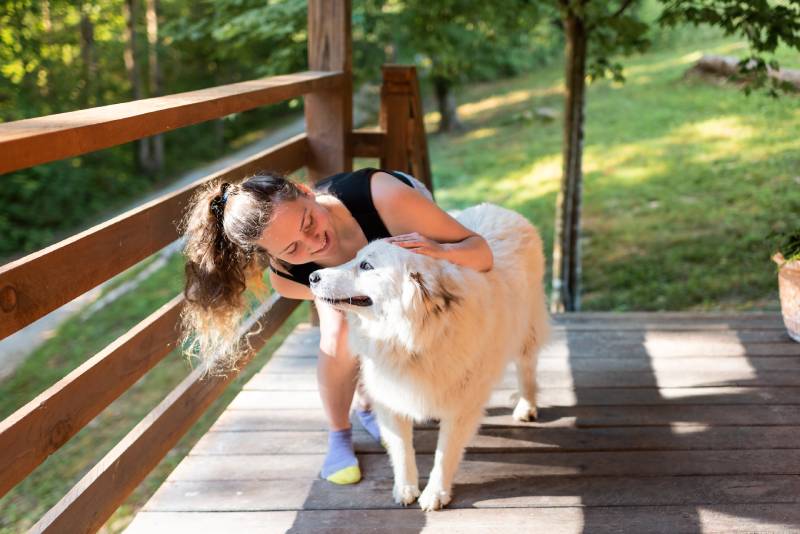 Giving your new puppy a name can be one of the most exciting parts about bringing a dog home. While some pet owners choose names before they have even chosen a puppy, others might wait until they have met and seen what their furry friend looks like.
In the interim, you might have decided that your dog's name should begin with the letter V. Despite the consonant V's relative rarity, there are still many excellent name suggestions, and the letter V is ideal for something unique and intriguing.
So, if the letter V has you feeling adventurous, here are some fantastic dog name suggestions that begin with V.

What to Consider When Choosing a Name
Choosing a name for your dog can be a fun process, but it is also an essential decision as it plays a massive role in your bond and connection with your dog. The name will stay with them for many years, and it will become a significant part of their identity. Here are some considerations to bear in mind when choosing a name for your companion.
First, choosing a name that starts with the letter V is a great start, especially if you are looking for something fun and unique. There are many options that can help reflect your dog's personality, and V is also an excellent letter for the use of alliteration, which is not only cute but can make for an adorable caption or an Instagram handle.
For instance, "Vince, the Valley Bulldog" or "Viper the Vizsla" are catchy and memorable.
You could also consider your dog's breed when choosing a name that starts with V. For example, a strong, powerful dog like a Belgian Malinois may suit the name Vader, while a smaller, timid dog will pair well with a name such as Violet or Vixie.
When choosing a name, we recommend keeping it short and sweet: no more than two or three syllables. Dogs typically respond better to names that are two syllables. If you choose a longer name, consider how it can shortened, and if that is still a name you enjoy.
Also, try not to choose a name too similar to other pets or family members to avoid confusion.

Pretty Girl Names for Dogs That Start With V
The letter V makes for very pretty and sweet dog names that may be ideal for a small lap dog or a more reserved or timid dog. However, if the name resonates with you and your dog, it works! Here are a few great name ideas for female dogs that start with V:
Valentina
Valentine
Valerie
Vanessa
Vanilla
Velma
Velvet
Venus
Vera
Veronica
Vicky
Vine
Viola
Violet
Virginia
Virtue
Vita
Vivi
Vixen
Vixie
Strong Boy Names for Dogs That Start With V
We feel the letter V provides strong boy names, but whether your dog is large and intimidating or small and friendly, any of these names could be fitting.
Valo
Valor
Van
Van Gogh
Vega
Venture
Vernon
Vero
Veto
Vex
Victor
Viking
Vince
Vinny
Viper
Vito
Volt
Volvo
Vortex
Vulcan
Unisex Dog Names That Start With V
If you are looking for a name that works for either gender, or you are still waiting for your pup to be born but want the gender to be a surprise,  here are some tremendous unisex names that can work equally for a sweet or feisty girl or a confident and active boy.
Valdi
Valen
Valet
Valley
Valu
Vanda
Vanna
Vee
Velo
Veron
Verse
Vespa
Vida
Vido
Vigo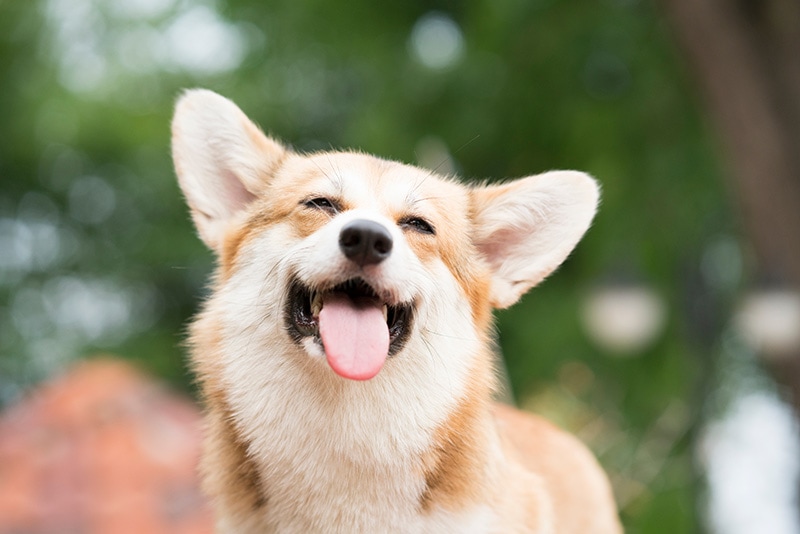 Dog Names Inspired By Places that Start with V
Maybe you have some great traveling adventures or plan to travel and are inspired by places for your pup's name. Surprisingly, some great dog names can come from places starting with V, with Vegas being a favorite!
Vail
Valley
Varadero
Vegas
Venice
Verdun
Vero (Vero Beach, Florida)
Verona
Vicenza
Vichy
Victoria
Vienna
Vigo
Vinci
Virginia
Dog Names Inspired By Movie Characters and Icons that Start with V
Characters from our favorite films, TV shows, or icons that we look up to can be a great source of inspiration for a dog's name.
V (V for Vendetta)
Vader
Valerian
Valkyrie (Thor)
Van Helsing
Vandal (Vandal Savage, DC comics)
Vaporeon (Pokemon)
Vega (Street Fighter)
Vegita
Velkan (Velkan Valerious, Van Helsing)
Velma (Scooby Doo)
Venom
Ventura
Vex (D&D Web Series)
Viggo (John Wick)
Viktor (Viktor Krum, Harry Potter)
Vin Diesel
Viper (Swat Kats)
Vision (The Avengers)
Vitani (Lion King)
Voldemort
Volstagg (Marvel)
Voltron
Voyd (The Incredibles 2)
Vulture (Spiderman)
Unique Dog Names that Start with V
If you are simply looking for a unique name that stands out, the letter V doesn't disappoint! Here are some very unique and one-of-a-kind names that start with V.
Vakos
Valant
Vallen
Vamos
Vanatu
Vander
Varina
Vello
Veres
Vermo
Veron
Vestalin
Viaan
Victory
Viking
Vilus
Vioska
Viva
Vola
Vroni

Final Thoughts
While the letter V is less common than other letters from the alphabet, it has proven to generate excellent name ideas for your furry friend! We are confident your new pup's name is somewhere on this list and that it will only add to their character and charm.
Remember to take time when choosing your new pup's name since rushing it may only result in regret. However, have fun with the process and know that the perfect name usually finds you.
---