Probiotics for Dogs: 9 Benefits Based on Science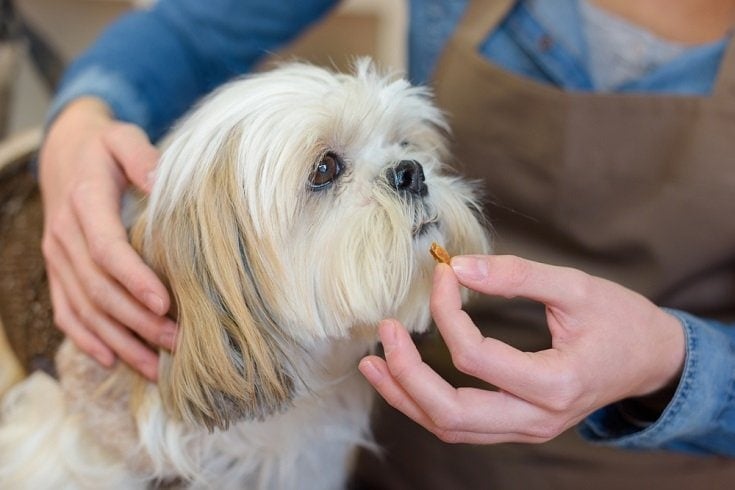 You have no doubt heard of probiotics and how they are beneficial to our health, and you may even take them yourself. It's only natural to wonder if your dog can receive those same health benefits. The short answer is yes. Though the strains of bacteria in dog probiotics are different than human bacteria, dogs can benefit quite a bit from taking them.
Keep reading while we take a look at nine different ways probiotics can improve your pet's health as well as cover what they are, how they work, and if there are any dangers you should know about before administering them to help you make an informed decision.

What Makes Probiotics Good for Dogs?
Probiotics are beneficial bacteria that lie in the digestive tract of your pet. There are several strains that you might find in any brand, including Bifidobacterium, Enterococcus, Lactobacillus, and Streptococcus. Your brand might contain a single strand, but more than likely will contain several strains. This bacteria aids digestion and produces short-chain fatty acids that inhibit the growth of bad bacteria, including E. coli, Salmonella, and more.
The balanced gastrointestinal system created by probiotics will likely see reduced occurrences of diarrhea, gas, bloating, and stomach pain.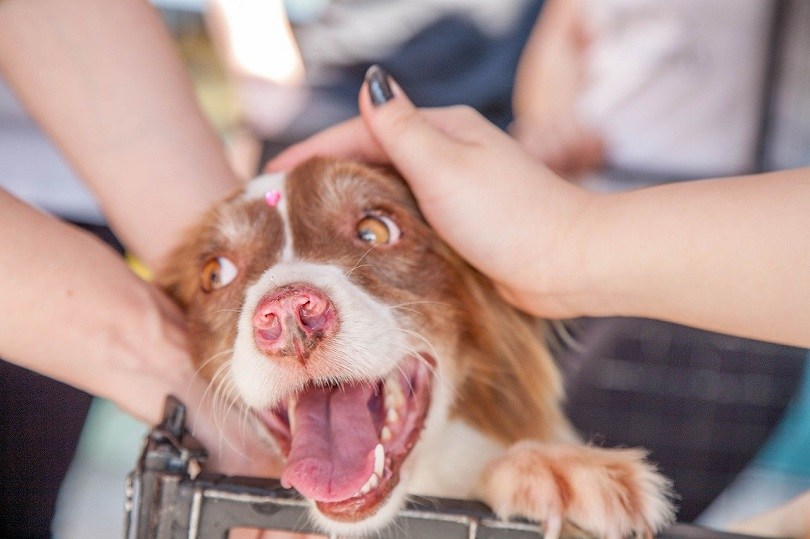 The 9 Health Benefits of Probiotics for Dogs:
1.

Probiotics reduce the side effects of antibiotics.
Orally administered antibiotics kill good and bad bacteria indiscriminately. The good bacteria it kills is your pet's natural digestive enzymes. The removal of this helpful bacteria can throw off your dog's delicate digestive system leading to discomfort, bloating, and diarrhea. Probiotics can help replace the useful bacteria that the antibiotics destroy. The strand S. boulardii is especially good at easing diarrhea, which can help your pet get back to normal.
---
2.

Probiotics can help ease chronic gastrointestinal distress.
Many veterinarians are turning to probiotics to help ease the suffering associated with chronic gastrointestinal distress. Chronic gastrointestinal distress, like some of the other issues on this list, can cause your pet to have chronic diarrhea, bloating, upset stomach, and other symptoms associated with a digestive system that is not in balance. While there is still plenty of research to be done, some dogs may have healed up to forty percent faster after receiving probiotic treatment.
---
3.

Probiotics may alleviate digestive issues due to stress.
Stress can knock your pet's digestive system out of whack, causing diarrhea, bloating, gas, and bad breath. Dog probiotics can help alleviate the symptoms and put your pet's digestive system back in balance.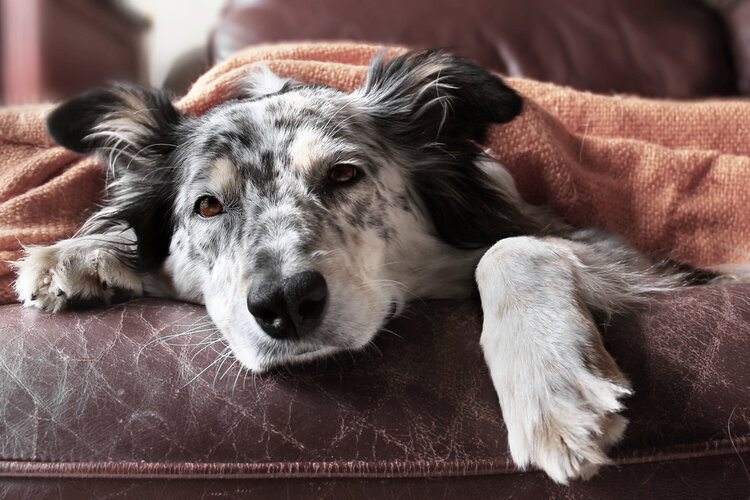 ---
Many types of bad bacteria can enter your pet's digestive system in various ways. Bacteria like Salmonella can cause severe gastrointestinal issues like stomach cramps, and diarrhea, which the probiotics can help ease. In some cases, your dog will need to take antibiotics to get rid of the bad bacteria, which will also kill the good. Probiotics can help rebuild a strong gut.
---
5.

Probiotics may help senior pets feel better.
Pets in their senior years often suffer from more digestive issues than younger dogs. Probiotics can help stabilize the gut and digestive tract resulting in fewer flare-ups, which can help improve the quality of life for your dog. The American Kennel Club recommends probiotics for aging dogs.
---
6.

Probiotics may positively affect behavior.
It's not hard to see how probiotics can improve the mood of your pet. A balanced digestive system free of diarrhea, constipation, gas, and bloating is going to make you more relaxed and less irritable. I don't think we need too many studies to know dogs feel the same way. Also, some experts are suggesting that there is a connection between gut bacteria and the brain. Meaning the probiotics can improve mood directly.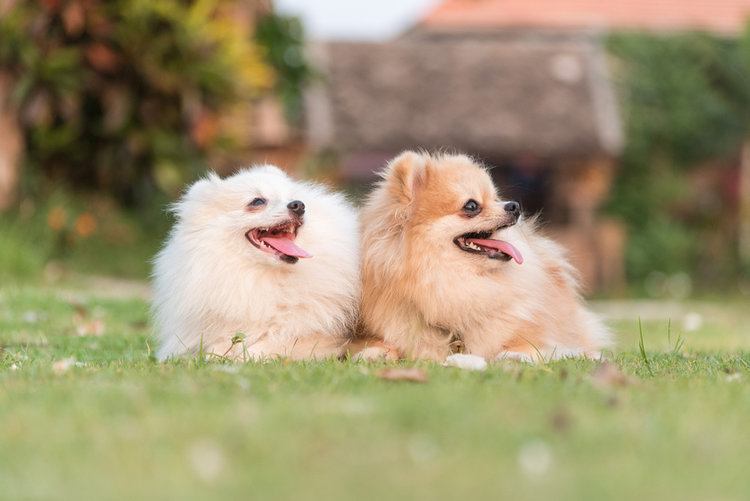 ---
7.

Probiotics can help minimize upset stomachs when changing food.
Because probiotics can help balance the digestive system, the American Kennel Club recommends using them whenever you change your pet's food. If you don't keep your pet on a steady diet of probiotics, we recommend you continue to use them for at least a few days so your dog's digestive tract can get used to the new food.
---
8.

Probiotics can help reduce skin allergy symptoms.
Most of your pet's immune system is in the gastrointestinal tract, so it makes sense that balancing the system with probiotics will improve the immune system reducing allergy symptoms, like a rash from a skin allergy. Enhancing your pet's immune system will also help your pet in numerous other ways, as it will be better prepared to fight off disease.
---
9.

Probiotics may support dental health.
Probiotics also add good bacteria to the mouth, which can help combat bad breath and other chronic disorders. It may take a bit longer to see the results as the probiotics get swallowed quickly.
---
Are there disadvantages to feeding your dog probiotics?
Probiotics are generally safe for people and pets. However, if they were to eat too many at one time, it could lead to nausea, vomiting, and diarrhea. Some dogs are also more sensitive and can react negatively, especially at first. We recommend starting smaller than the recommended dose on the package for a few days to make sure your pet is alright to take them before moving up to the full dose. Always follow the instructions exactly as listed on the bottle when administering probiotics or any supplements.
What type of probiotics should I buy?
While whole food is the best way to get probiotics, your pet would need to eat far too much to get the required amount. Humans tend to go for the pill because it's convenient, but many dogs don't like to take pills. The next best way to administer probiotics is to use a powdered form that you can sprinkle over your pet's food. Powdered probiotics will require precise measurements on your part to make sure your pet gets the right amount each day unless you get a brand that's preportioned, but your dog is unlikely to taste the difference in the food.

Final Verdict
We feel that there is enough evidence to make probiotics worth giving to your dog, and there are very few side effects to argue against it. Probiotics can help prevent gastrointestinal problems, as well as ease the symptoms of any problems that already exist. They help when your pet is changing foods, when they have diarrhea, and they can even help improve the mood of your pet and make them a little happier.
We hope you have enjoyed this look at probiotics for dogs and the nine ways they can improve your pet's quality of life. If you have found it useful, please share this guide on Facebook and Twitter.
---
Featured Image: ALPA PROD, Shutterstock