How Much Do Cats Cost At PetSmart? (2023 Update)
PetSmart is a popular and privately owned American chain of pet stores. They sell a variety of different small pets and supplies and are one of the leading North American pet companies.
If you are looking to purchase a cat at PetSmart, they have partnered with many shelters and rescues within the United States and have cats and kittens up for adoption rather than direct sale.
PetSmart provides customers with the chance to adopt cats from their store and customers can look for adoptable cats and kittens available on their website or in-store. They also have a national adoption weekend four times a year to help find homes for thousands of homeless cats every year.
Before Purchasing a Cat
Before you purchase a cat and take them into your home, it is important to find out if a cat is the right pet for you. Cats can live for around 17 years in some cases, making them long pets to commit to and care for. When you purchase or adopt a cat, you will need to care for them throughout their long life and provide them with a high-quality diet, clean litter, toys, and the right supplies to keep your cat happy and healthy.
It is best to look for cats that are up for adoption before purchasing them from stores that breed them for sale, which is why we love PetSmart's partnership with animal welfare organizations because the store only sells cats that are up for adoption and does not breed cats themselves for profit.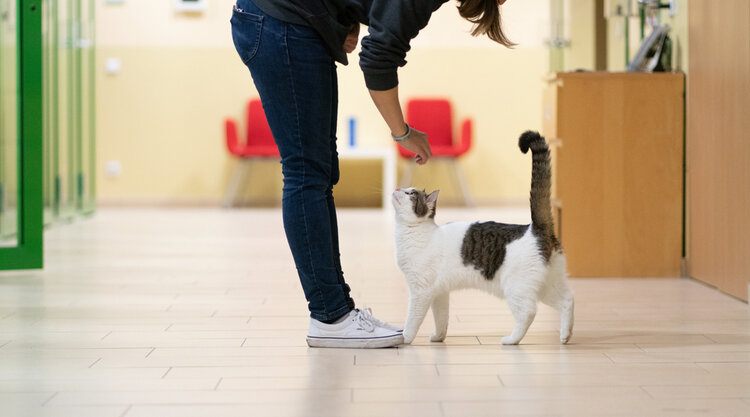 How Much Does It Cost to Adopt a Cat at PetSmart?
You can adopt a cat from PetSmart for as little as $75. However, some cats may cost up to $100 depending on the breed and age of the cat. When PetSmart hosts an adoption event, the cats that are placed up for adoption will be sold at a discounted price.
The price may also be affected by the rescue or shelter the cat is from. When you apply to adopt a cat from PetSmart, whether you speak to a sales representative in-store or apply on their website, you will need to fill out the necessary paperwork to adopt the cat which costs around $100.
If you choose to apply to adopt a cat from PetSmart on the website, you will be asked to enter your ZIP code and scroll through the different cats available for adoption. The cat will have a profile with information about the cat and a short story along with the rescue or shelter the cat can be adopted from as PetSmart Charities does not facilitate the adoption process.
All the cats available for adoption at PetSmart Charities events and adoption centers are either spayed or neutered and have been microchipped and vaccinated, which saves you money on having to do these procedures yourself.
Additional Costs Checklist
Before adopting a cat at PetSmart, you will need to buy the necessary supplies for your new cat's needs. PetSmart has a range of different cat supplies and food that you can purchase along with your new cat from them.
| | |
| --- | --- |
| Food and Water Bowl: | $10 |
| Toys: | $20 |
| Litter Box: | $15 |
| Litter: | $12 |
| Food: | $17 |
| Treats: | $8 |
| Collar: | $5 |
| Grooming Tools: | $30 |
| Bed: | $20 |
| Litter Scoop: | $4 |
| Scratching post: | $25 |
Other additional costs may include veterinary visits which can cost between $90 to $400 depending on the procedure your cat is getting done. You may also need to get your cat vaccinated again depending on their age, as some vaccinations require a booster shot.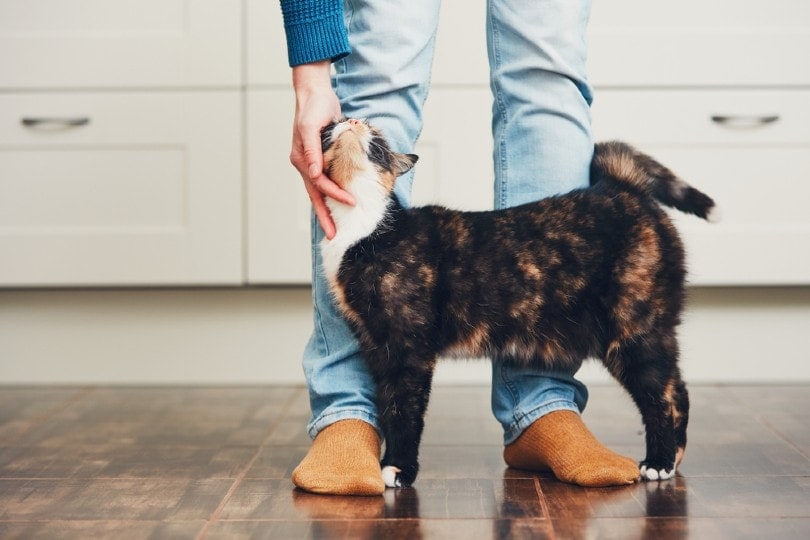 How Much Does It Cost to Care for a Cat Per Month?
Owning a cat is quite an investment and you will need to purchase certain supplies monthly when they run out. Supplies such as the litterbox, food, and water bowls, scratching posts, and beds are once-off purchases, however food, treats, litter, and toys may need to be purchased monthly. This can cost around $50 depending on the quality of the supplies you buy.
On average, cat owners spend around $600 per year on their cats. Vet visits can increase the annual spending to $1,000 per year for your cat depending on how often they go to the vet and the price of the procedure they get done.
Does Pet Insurance Cover Cats?
Pet insurance in general was created to cover dogs and cats and investing in pet insurance is great if you want to prepare for any expensive vet visits, medications, or treatments your cat needs when they get ill.
The average monthly cost for pet insurance for cats is $28 and the price will depend on the type of plan that covers your cat in case of emergencies. The insurance for cats seems to be much lower than the cost to insure other pets such as dogs and the price will depend on the age and overall health of your cat.
Why Is It Better To Adopt a Cat?
With so many abandoned and homeless cats that are looking for homes, places like rescues or shelters take them in and place the cat up for adoption. Breeding mills where cats are bred for the pet trade industry create more cats to populate the earth when so many cats sitting in shelters need homes.
That's why PetSmart does not sell cats that come from breeding mills but instead supports animal rescues and shelters in hopes to encourage people to adopt a cat that needs a home. Adoption saves lives and gives an animal a second chance, which is why the phrase "adopt-don't-shop" has become so popular in the pet community.
When you adopt a cat from PetSmart Charities, they pay the partner group a small fee which helps them save another pet's life.
Conclusion
If you are looking to add a feline friend into your life, then PetSmart has made it easy to adopt a cat through different rescues and shelters. They only charge an adoption fee and even have discounted prices during their adoption day events. Before adopting a cat, make sure you have the right supplies and can commit to the needs of a loving cat to keep them happy in your home.
---