150+ Indian Cat Names With Meanings: Our Top Picks for Your Cat
Your pet's name is something special. Their name reflects you and the things you love. If you have connections to India or just love Indian culture, consider choosing a name from a country that is meaningful to you.
India is a country with a rich history and culture. There are dozens of languages spoken in India—Hindi, Bengali, Marathi, Tamil, Urdu, and more. With so many different languages and cultures, it's not surprising that there are hundreds of beautiful names from India—so your cat will love a name from this list!
Tips for Picking the Perfect Name
When you're picking a name, there are lots of things to consider. You should pick a name that's meaningful to you. Maybe your pet's name comes from a culture that you are interested in, or maybe the name's meaning describes your cat well. But that's not the only thing to consider.
You'll probably be saying your cat's name a lot. You want a name that will roll off the tongue easily—or at least a nickname! Otherwise, you might just end up saying "kitty" and never saying your cat's name.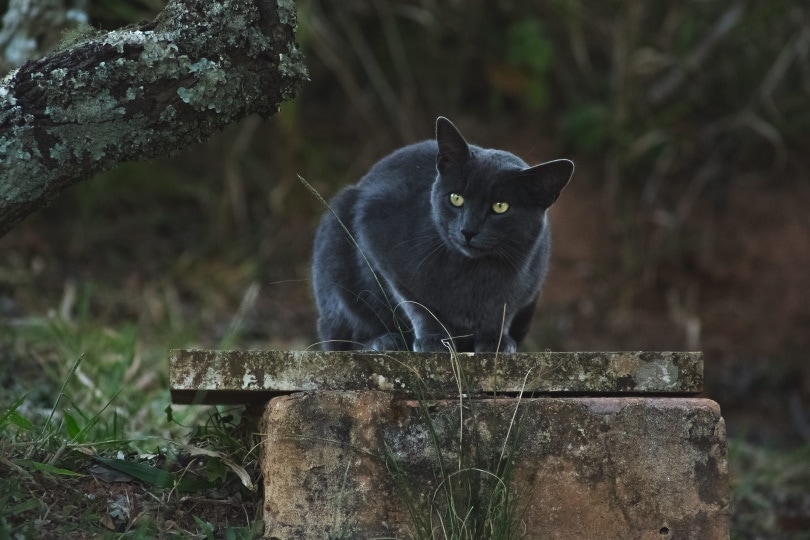 Male Indian Cat Names
India has many great masculine names that would work well for cats. Many Indian names translate into attributes like "fearless" or "wise" that might describe your cat well. Some of the names on this list come from words for big cats like Babur (tiger) or Singh (lion) and would make great names for your little wildcat.
Aamir: Prosperous
Aphay: Fearless
Aphijit: Victorious
Adil: Honest, fair, just
Agni: Name of the Hindu fire god
Akash: Open sky
Akshay: Unkillable
Amin: Truthful
Amir: Prince
Anish: Without a ruler
Anwar: Brighter
Arif: Expert
Aritra: An Oar
Asad: Lion
Ashwin: Title of the Hindu gods of sunrise and sunset
Ayaz: Frost
Azad: Free
Aziz: Powerful, respected, beloved
Babur: Tiger
Bala: Young
Chander: Moon
Chitan: Soul
Daniyal: Persian/Urdu form of Daniel
Dev: God
Devadas: Servant of the gods
Devaraja: King of gods
Gohar: Gemstone
Harsha: Happiness
Indra: Hindu god of rain
Irfan: Knowledge, learning
Javed: Eternal
Jay: Victory
Jayendra: Lord of victory
Jitender: Conqueror of the god Indra
Kailash: Crystal
Karan: Clever, skillful
Kartik: A constellation
Kavi: Poet
Khan: Ruler
Krishna: Hindu god
Lal: Little boy
Manas: Mind, intellect, spirit
Mani: Jewel
Manu: Wise
Murad: Wish, desire
Nagendra: Lord of snakes
Nanda: Joy
Pradip: Light
Prakash: Shining
Prem: Love
Raj: Royalty
Raja: King
Rajiv: Striped
Rajnish: Lord of the night
Ravi: Sun
Rohan: Bright
Sachin: True
Samir: Air
Sandip: Blazing
Sardar: Leader
Sashi: Moon
Shandar: Fabulous
Shantanu: Wholesome
Singh: Lion
Vasu: Excellent
Vijay: Victory
Vishnu: Hindu protector god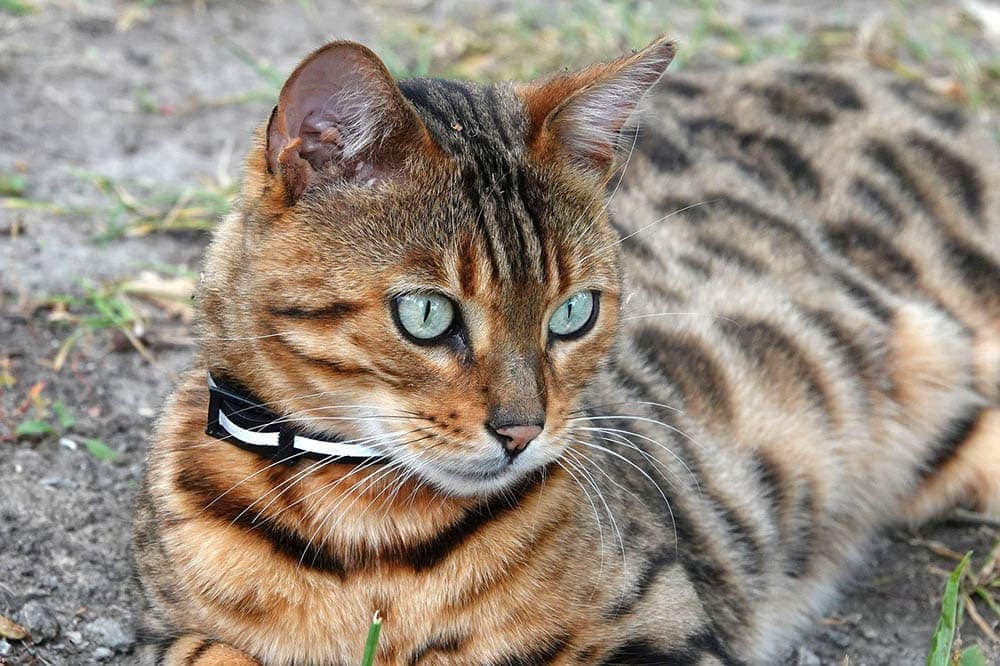 Female Indian Cat Names
Many of the feminine names here will compare your cat to nature or call her beautiful. Other Indian names are beautiful titles like Devika (little goddess) or Sultana (female sultan/queen) that would remind you of your cat's nobility. Whatever name you choose, it's sure to be beautiful.
Abha: Splendor, light
Aditi: A Hindu Goddess of the sky and fertility
Amita: Immeasurable, infinite
Anika: Splendor, army
Anila: Breeze, wind
Anisha: Sleepless
Aparajita: Unconquered
Archana: Honoring, praising
Aruna: Reddish brown
Asha: Wish, hope
Avani: Earth
Bushra: Good news
Chanda: Fierce, passionate
Devi: Goddess
Devika: Little goddess
Dipa: Lamp, light
Divya: Divine, heavenly
Durga: Hindu warrior goddess
Fariha: Happy
Fatima: To Abstain
Gauri: White
Gita: Song
Grishma: Summer
Hema: Golden
Inaya: Care, concern
Indira: Beauty—also the name of India's first female prime minister
Isha: Noblewoman, master
Jahanara: Adorn
Jannat: Paradise
Jyotsna: Moonlight
Kalpana: Daydream, imagined
Kalyani: Lovely, beautiful
Kamala: Pale red
Kanchana: Golden
Kartika: A constellation
Kaur: Princess
Kavita: Poem
Kumari: A name for the Hindu goddess Durga
Laboni: Beauty, loveliness
Laila: Night
Lavanya: Beauty, grace
Lila: Play
Lilavati: Charming, amusing
Malati: Jasmine
Maryam: Indian form of Mary
Mina: Fish
Mira: Ocean
Mumtaz: The queen for whom the Taj Mahal was built
Nasrin: Wild Rose
Nazia: Sweet, Coy
Nila: Blue
Nisha: Night
Padma: Lotus
Parvati: A Hindu goddess of love and power
Radha: Success
Reshmi: Silk
Saira: Traveler
Sandhya: Twilight
Savitri: Daughter of the Hindu Sun God
Shahnaz: Delight of the king
Shanta: Calm
Shweta: White
Sita: Queen in the Ramayana
Sitara: Star
Sultana: Female sultan
Veda: Knowledge
Vidya: Knowledge, science, learning
Vimala: Clean, spotless
Yasmine: Jasmine
Zahida: Pious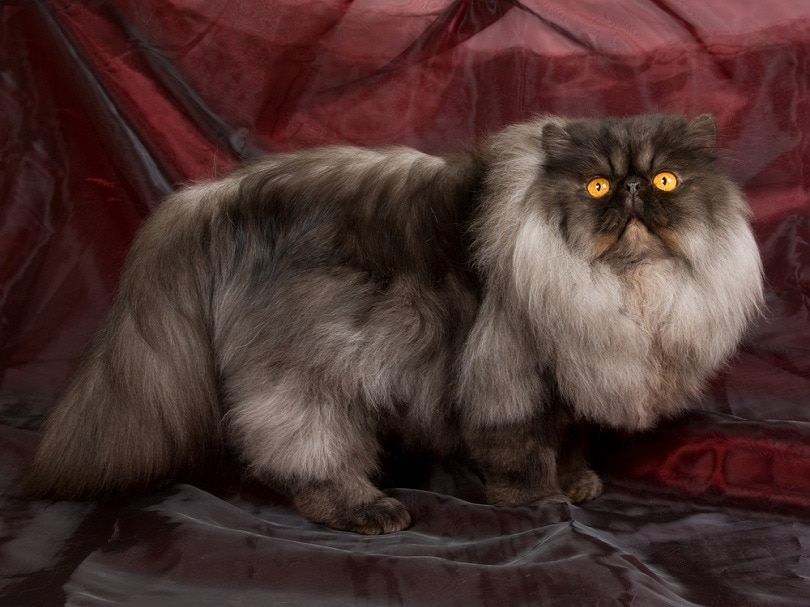 Gender Neutral Indian Cat Names
If you aren't sure of your cat's gender or you just don't want to tie your cat down, there are many beautiful gender-neutral names from India. In many Indian languages, masculine and feminine forms of names are spelled differently, but when they are transliterated into English, they become gender neutral.
Amandeep: Light of peace
Amardeep: Immortal light
Apurva: Unprecedented, New
Arya: Noble
Balwinder: From the word Bala (might) and the name of Hindu god Indra
Chandra: Shining moon
Ezhil: Beauty
Gul: Flower/Rose
Jaya: Victory
Jyoti: Light
Kanta: Desired one, beautiful one
Kanti: Beauty
Khurshid: Shining sun
Kiran: Sunbeam, ray of light
Lakshmi: A Hindu goddess of prosperity and good luck.
Madhur: Sweet
Mandeep: from the words for intelligence and light
Mitra: Friend
Nasim: Breeze, wind
Navneet: Eternally new, fresh
Nilam: Sapphire
Nitya: Eternal
Radha: Success
Rajani: Dark one
Rashmi: Ray of sunlight
Shakti: Power
Shashi: Moon
Simran: Meditation
Swarna: Golden
Vijaya: Victory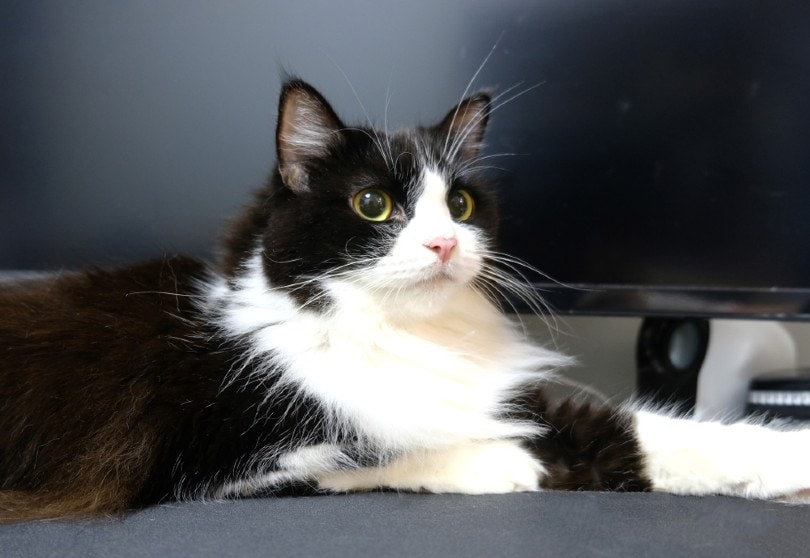 Final Thoughts
Choosing a name for your cat can be a bit overwhelming. Some people get worried that their cat will not like the name. However, if you pick the name with love and care, we know your cat will love it! If your cat does not seem to be responding to the name, do not worry. Have a look at this list again and choose another one!
---
Featured Image Credit: S-F, Shutterstock