International Sheltie Day 2023: When It Is & How You Can Celebrate
The Shetland Sheepdog is easily one of the sweetest dogs you'll ever meet. It's intelligent, eager to please, and surprisingly sensitive, and it's no wonder these beautiful dogs have their own special day. That day is International Sheltie Day, which celebrates all the lovable traits the Shetland Sheepdog brings to the table. International Sheltie Day is celebrated on June 1st, 2023. To find out more about International Sheltie Day and how it's celebrated by Sheltie owners near and far, read on.

Why Celebrate Shetland Sheepdogs?
Shelties have the eponymous looks of Lassie, the famous and beloved TV dog, only smaller. Regarding intelligence, only a handful of dogs can outshine the Sheltie. This dog can learn a new trick in a single day. Shetland Sheepdogs are also highly protective of their families and make excellent watchdogs. They're incredibly intuitive and have a sensitive side rarely seen in dogs.
The 6 Ways to Celebrate International Sheltie Day
There are many ways you can celebrate International Sheltie Day with your Sheltie!
1.

Volunteer at a Dog Shelter
Sheltie or not, what better way to celebrate than to volunteer for the day at your local dog or animal shelter? You never know if a Sheltie will be there needing some TLC, but you can be certain that the shelter's staff will greatly appreciate any help.
---
2.

Bring Your Sheltie to a Retirement Home
Shetland Sheepdogs, as we've seen, are intuitive animals and make wonderful emotional support dogs. Bringing yours to a local retirement home to mingle with the residents is a wonderful way to celebrate International Sheltie Day! Rest assured, all the men and women living there will be happy to hug, pet, and otherwise interact with your sweet Sheltie. Plus, your pup will undoubtedly love all the extra attention!
---
3.

Teach Your Sheltie a New Trick or Skill
Shetland Sheepdogs are known for their ability to learn new skills and tricks quickly and for being incredibly agile. They learn quickly because the average Sheltie loves learning and pleasing their owner.
---
4.

Spend the Entire Day with Your Sheltie
As we've seen, Shetland Sheepdogs love nothing more than being around their pet parents and adoptive families.  In today's busy world, however, spending the entire day with your Sheltie might not be possible often. That's why, on International Sheltie day, you should clear your schedule so you can focus on your Sheltie the entire day. You don't even have to do anything special except be with your pup.
---
5.

Adopt a Sheltie!
If you don't own a Sheltie but would like to, International Sheltie Day is the perfect day to adopt one! Of course, it would make sense to plan and prepare well so that, on the day itself, you can make the adoption go smoothly. That would likely entail contacting a local breeder or checking with your local shelter. You should note that it's rare to find a purebred Sheltie at a shelter, but it does happen occasionally.
---
6.

Let Your Sheltie Run
The average Shetland Sheepdog would run until it fell over from exhaustion. While we aren't suggesting you let them, we suggest letting your Sheltie run like Forrest Gump on International Sheltie Day. For them, it will be a genuine treat and much appreciated. For you, it's a great way to let your Sheltie work off some of their boundless energy, especially a young Sheltie. Just be sure your special Sheltie runs in an enclosed yard or space where there's no risk of running out into traffic.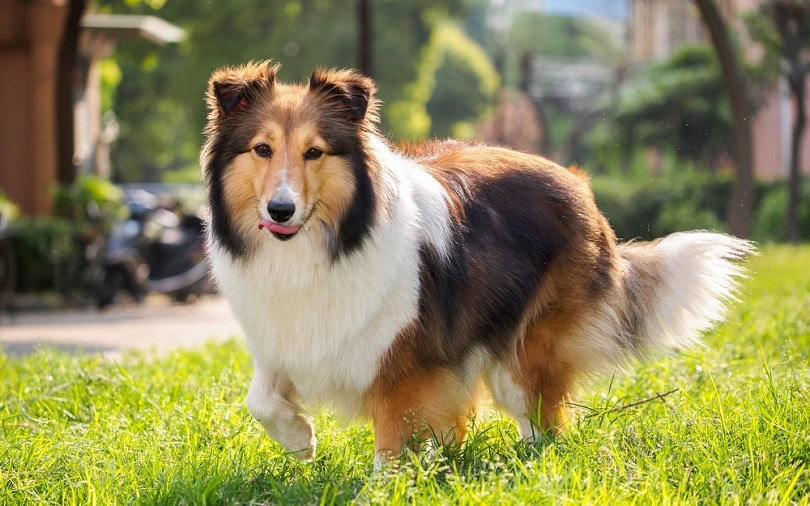 Final Thoughts
International Sheltie Day is set aside to celebrate the Shetland Sheepdog's wonderful attributes. It happens every year on June 1st, but finding detailed information about the holiday took a bit of work. However, June 1st is a special day for Sheltie owners around the world. If that's you, we wish you and your Sheltie a fantastic International Sheltie Day 2023, filled with fun, laughter, and lots of healthy food and treats!
---